Toyota New Zealand, the Insurance Council of New Zealand (ICNZ) and various insurers are warning buyers of used cars to take extra care when purchasing a vehicle to ensure it hasn't been damaged by flood waters.
The recent barrage of sever weather events across the North Island have seen numerous floods consume people's homes, contents and cars.
Last week, insurers warned Kiwis about buying used cars that may have been damaged in the floods as write offs had reached 524 between 1 and 22 February. However, the number of damaged vehicles is predicted to top 10,000 according to Turners Auto Retail.
While most flood damaged vehicles caught in the February storms will be written off by insurers, Toyota says many uninsured vehicles may be dried out and snuck onto the used car market, potentially catching out used car buyers.
ICNZ says that 90 per cent of vehicles are covered by insurance but one-in-ten policies for third party, fire and theft don't cover flood damage.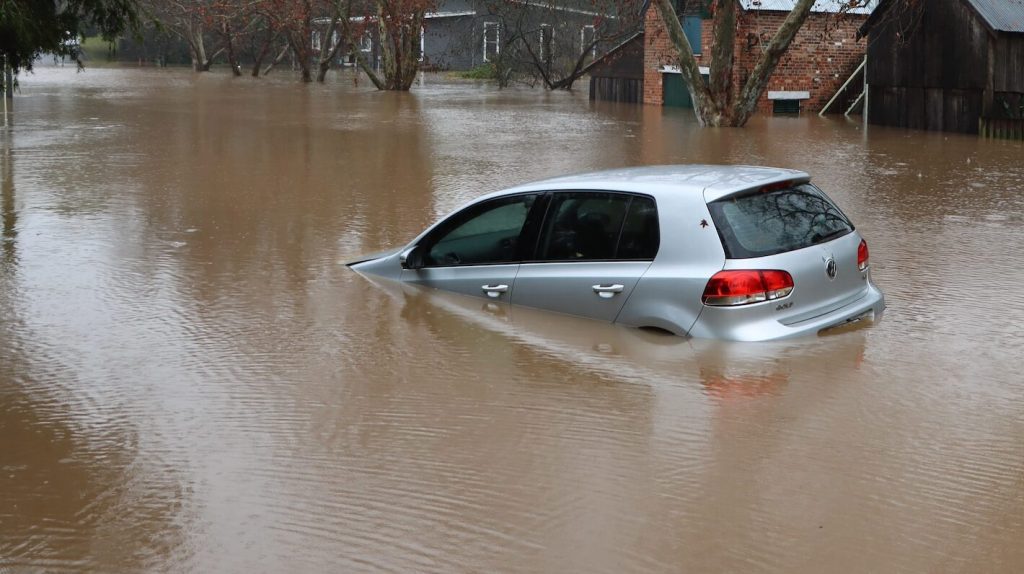 James Jewell, Technical Service Manager at Toyota New Zealand, recommends getting a potential vehicle purchase thoroughly checked out by an expert you can trust – an AA inspector or a Toyota Store with fully qualified technicians.
"Insurers will quickly write off a car if water has been inside the cabin as the New Zealand Transport Agency Vehicle Certification Guide is specific on a large number of components that need to be replaced," he says.
James says flood water will leave very fine silt, staining or early signs of rusting on untreated steel components inside the car. These can be observed with careful inspection and the vehicle should be well avoided.
"Safety components such as airbag inflators and seat belt pre-tensioners are highly vulnerable to moisture. The seat belt devices that pull a seat belt tight in a collision are under a seat and easily damaged by water. They may dry out but could then malfunction and not operate as intended – causing early deployment, no deployment or more force than intended."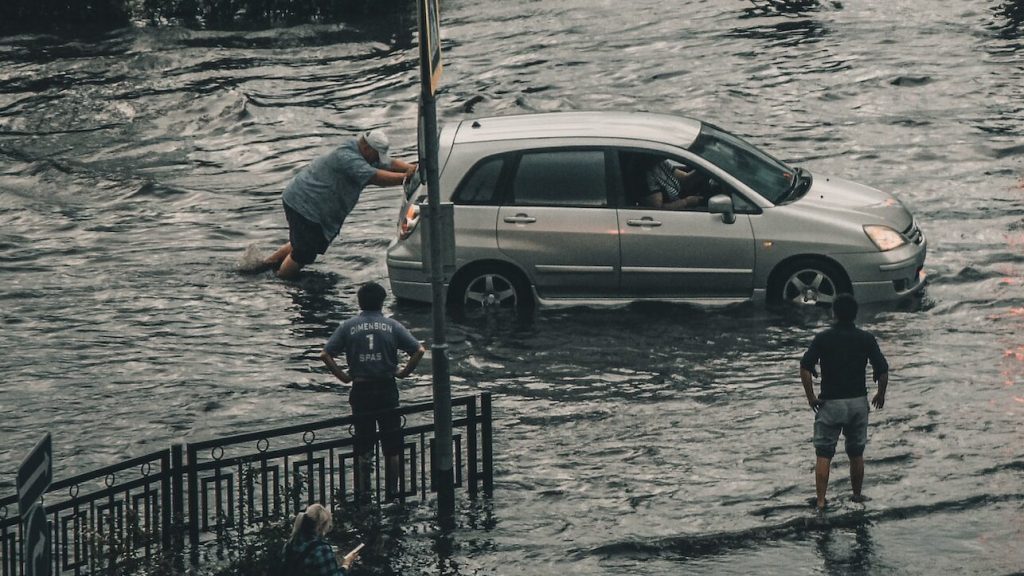 For vehicles that drove through flood water but did not have water enter the cabin, there are other potential problems. James says many owners of 4WD SUVs and utes think they can drive through deep water unscathed. However, he says, all vehicles should not go through water deeper than recommended. For example, the maximum wading depth for a Hilux is 700mm.
"Any higher than maximum wading depth is going to result in water entering breather pipes for transmissions and differentials. A tell-tale sign of water getting into drive line fluids is milkiness. If the fluid looks like strawberry milkshake or mushroom soup, you've got water in the oil and it needs to be flushed and replaced," he says.
Even SUVs or utes fitted with a snorkel are not immune. James says snorkels are designed to provide clean dust-free air to the engine, not turn utes into submarines.
"If you have driven your vehicle through high flood waters, I would get it serviced immediately and replace transmission and drive train fluids," he says.
ICNZ recommends that those looking to buy a used car should be aware of any water damage while checking Waka Kotahi's written-off vehicle register before making a purchase.
Toyota New Zealand on the other hand recommends people consider their Signature Class range which is made up of refurbished New Zealand-new or used imported Toyotas.
Flood damage signs to look out for on used cars:
a musty smell inside the passenger compartment
wet or damp carpet
excessive condensation on the inside of glazing and lighting lenses
mould or mildew on interior panels, fabrics, and seatbelt webbing
water line marks on door panels and other interior components
silt in the crevices of interior panels such as speaker covers and air conditioning air vents
corrosion on seat base support springs
irregular noises or faults in electrical systems, eg flickering lights, including dashboard lights, or having to jiggle the ignition key to start the vehicle
corrosion and/or oxidation on exposed metal components such as under dashboard components/panels and seatbelt anchorages: aluminium oxidation will show up as a white powder residue; copper oxidation will show up as a green discolouration
excessive debris, silt, or water lines in the engine bay compartment or in the crevices of engine components such as alternators.