Toyota's ongoing battle with semiconductor shortages and Covid-19 lockdowns has resulted in the delayed delivery of its new Land Cruiser 300 Series.
In a press release issued late yesterday, Toyota New Zealand general manager of new vehicles, Steve Pragnell, confirmed that delivery of new Land Cruisers to customers has been pushed out to early 2022.
"With Delta variant cases surging and extended lockdowns globally, a parts supplier in Malaysia has had to shut down for a short period of time. Unfortunately, this means that our customers who have ordered a Landcruiser 300 will now have their new vehicle delivered early in 2022," he said.
"We understand this situation is hugely disappointing for our customers who were looking forward to having their new vehicle before the Christmas holiday period. We have reached out to those customers that are affected, either through their local store or directly from Toyota New Zealand to apologise, and we want to thank them for their continued support and patience.
"We are working with customers while they wait for their new Land Cruiser to arrive and we want to reassure them that our team in New Zealand, and globally, are working hard to ensure we can mitigate as many COVID-19 related supply changes as possible."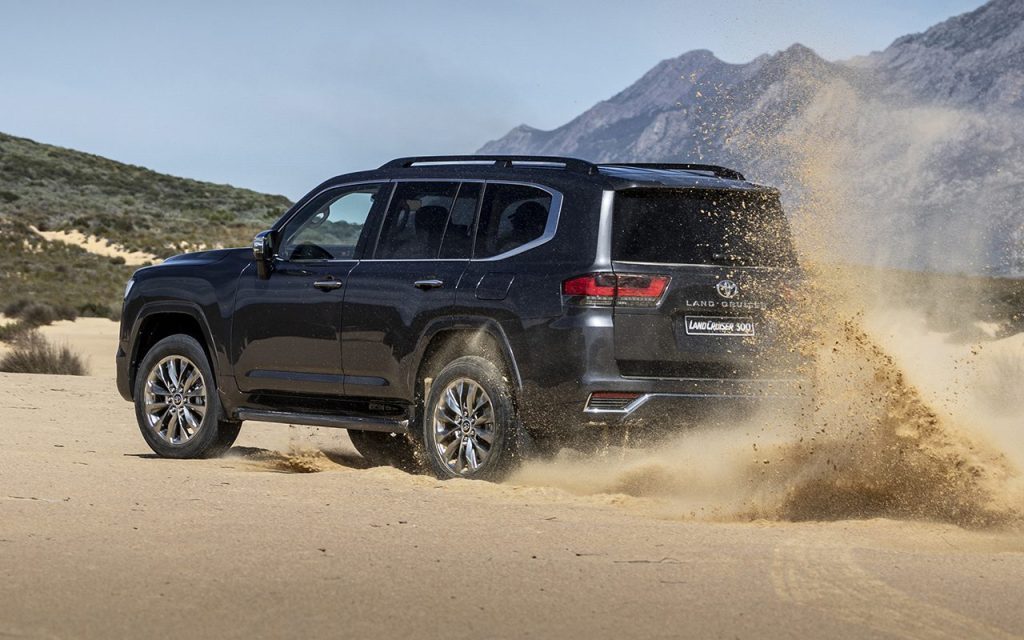 Three variants of Land Cruiser will be offered locally; the VX, VX Limited, and the GR Sport. Each comes exclusively with a 3.3-litre twin-turbo V6 diesel producing 227kW/700Nm; New Zealand missing out on the 3.5-litre twin-turbo V6 petrol producing 305kW/650Nm sold in other markets.
Pricing for the trio kicks off at $124,990 for the VX and $138,990 for the VX Limited. The GR Sport represents the local flagship, with a sticker price of $144,990. All prices include on-road costs as part of Toyota's local haggle-free 'Drive Happy' sales philosophy.
Toyota's luxury arm Lexus is also fighting Covid-19 and supply related delays. In a separate press release, it confirmed that its supply of new vehicles has been depleted in the short term, and those with standing orders may have to wait a little longer for their cars to arrive.
"The surge in cases means factories in Southeast Asia have been closed for short periods of time, causing disruptions to our supply of essential componentry parts," said Lexus New Zealand general manager Andrew Davis.
"Componentry parts like microchips are an essential part of the vehicle manufacturing process, meaning we have been unable to produce as many vehicles as we thought we would in September."
"These are extraordinary circumstances, we appreciate the understanding from our customers and would like to thank them for their flexibility and patience while we focus on minimising the disruption to our local supply chain.
"Lexus is working closely with our dealers and impacted customers. We are committed to addressing any arising concerns as a result of these COVID-19 delays, and encourage customers to contact us with any concerns they may have."