Toyota today released details on a new Hilux variant, its 4WD SR5 Cruiser, coincidentally or otherwise on the same day that Ford unveils its new Ranger line-up.
The special Hilux with added off-road focus, comes with wider tracks and upgraded suspension, with the new model arriving in the fourth quarter of 2022.
Toyota has given its flagship Hilux 140mm of extra wheel track in the front and rear while increasing its ride height by approximately 20mm.
Both changes will aid off-road capability and Toyota claims improved on-road performance and safety through a more stable ride.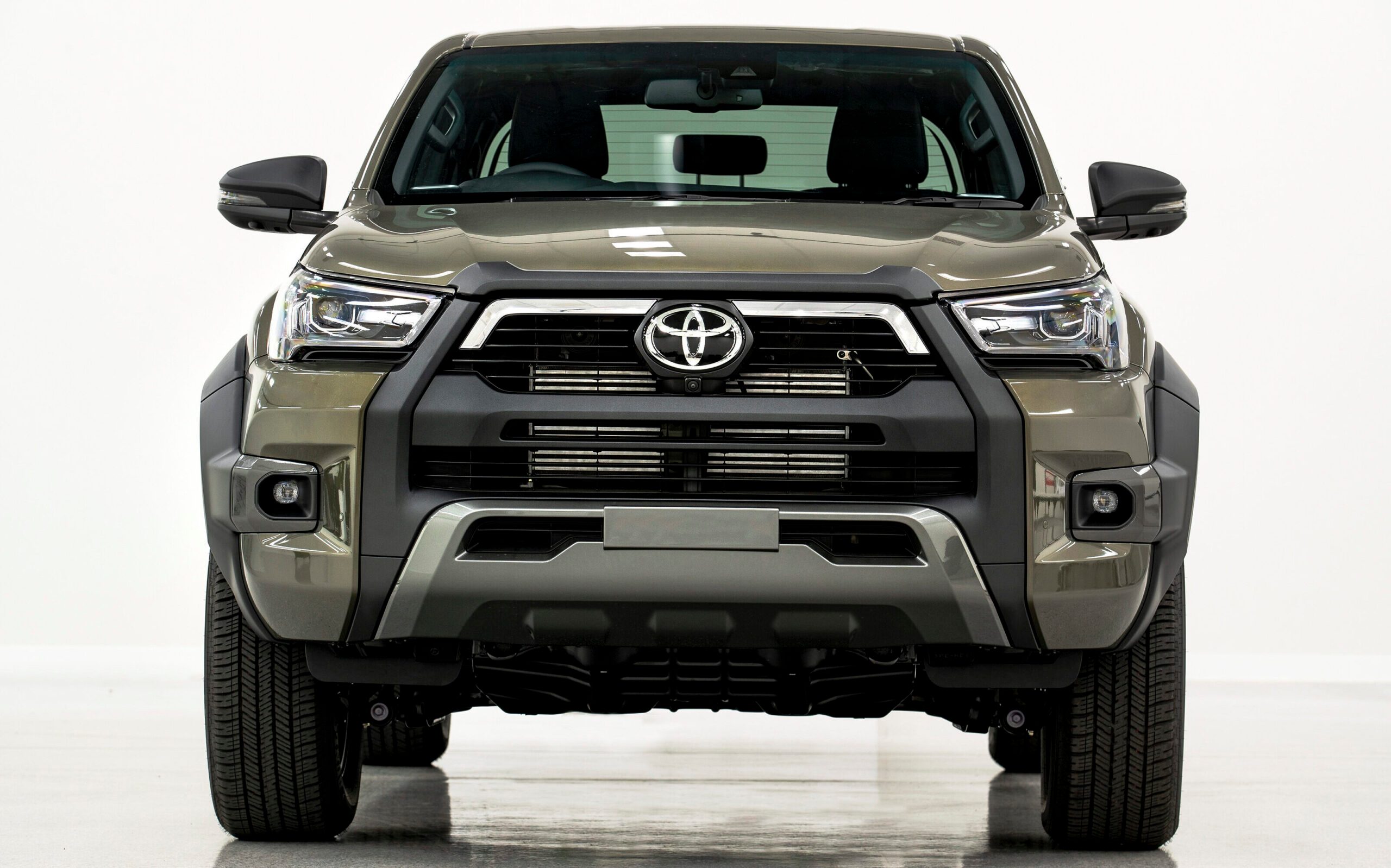 To accommodate the track increase, engineers at Toyota extended the front suspension arm and front sway bar length, as well as adjusting the angle of the shock absorbers.
Wider over fenders and mud flaps have also been installed, while the front body extension has also been widened to seamlessly integrate with the front bumper and fog lights.
The rear axle has also been lengthened, dampers moved further out towards the wheels and, for the first time on a Hilux, a rear sway bar has been installed to enhance cornering stability and ride comfort.
The suspension enhancements have increased roll rigidity by 20 per cent which is said to also improve steering feel when cornering and changing lanes.
In another first for Hilux, the existing rear drum brakes have been replaced by rear ventilated discs. Up front, new 17-inch front disc brakes have been enlarged by one inch.
Additional safety features for the new wide track Hilux 4WD SR5 Cruiser include Blind Spot Monitor (BSM) and Rear Cross Traffic Alert (RCTA).