Toyota, always the innovators they are, understands how much manual transmissions mean to many of their customers.
But as the automotive world continues to transition into a world of EVs and self-drive cars, manual transmissions and the art of using them are quickly on the way out.
Toyota, however, has seemingly come up with a solution to satisfy both ends of the stick. The Japanese manufacturer has filed patent applications for an EV transmission set-up that simulates a manual experience.
Everything down to the feeling of the clutch pedal, to shifting the gear knob, and even stalling – for some bizarre reason – is incorporated into Toyota's design.
If you like fancy graphs and have an appetite for electrical engineering lingo, then you can see all the patents in their glory here.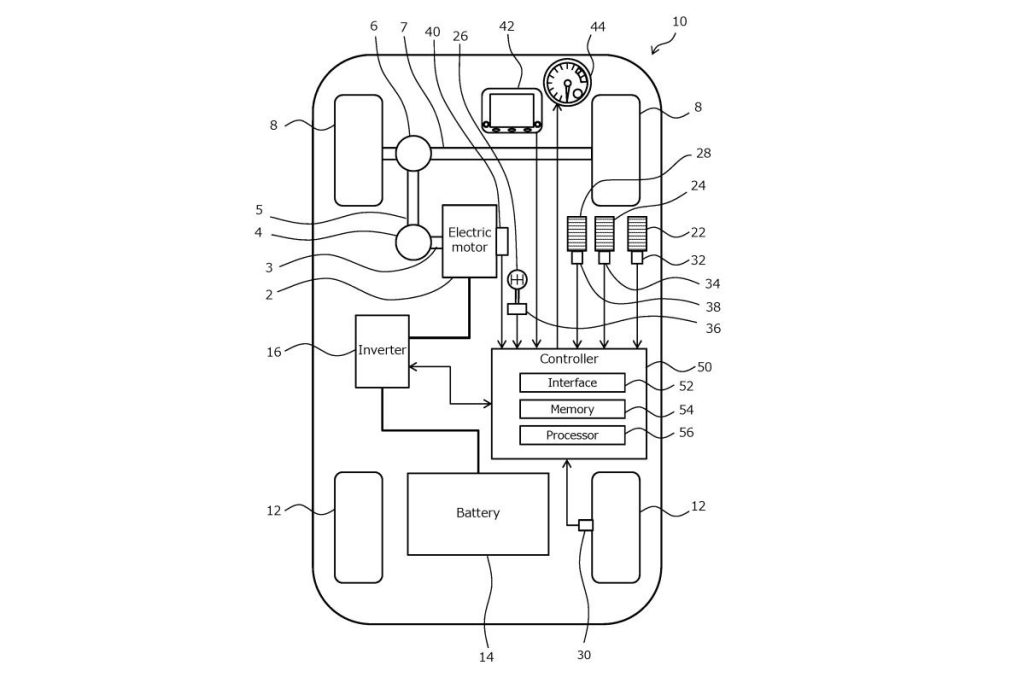 For the rest of us, essentially, Toyota has developed plans to have future EV models capable of swapping between a standard mode and a simulated H-pattern mode. The latter will use a 'pseudo-shifter' and 'pseudo-clutch' to control the electric motor's torque.
It's a nifty concept. There is a clutch pedal seen in the drawings, which can allegedly vibrate as if a regular clutch was dragging along the flywheel.
The idea of having some sort of manual transmission in electric vehicles isn't entirely new.
In 2019 there was Ford's one-off Mustang Lithium concept – a fully electric Mustang equipped with a stupidly powerful battery plus a six-speed manual transmission.
Ford also recently filed a patent for a similar idea to what Toyota has – although their EV manual technology uses sensors in the gear shifter (from when you touch it), which commands the car to 'shift' gears.
There is also Porsche's Taycan and its two-speed gearbox. Although that doesn't really count as a full 'manual' transmission.
Unfortunately, these patented ideas aren't exactly practical and won't boost the car's performance at all. And, if anything, it is all kind of pointless given how electric vehicles drive and operate.
But it's cool and unique. And you'll be lying if you said you wouldn't want one.