For most of us, buying brand new cars is not a cheap exercise. Heck, some of us haven't even had such luxury.
But it seems it is not all that bad. At least according to a recent global study which compared prices of new car models in different countries.
Little old New Zealand fared relatively strongly in a recent Confused.com survey. We were listed as the fifth cheapest country to buy a new SUV and the sixth cheapest to purchase a new hatchback.
The study took four popular models from four different classes of vehicles. These were SUV, hatchback, sports car and electric.
In the SUV category, the Toyota RAV4 was the model of choice. It is a middle of the range SUV and was New Zealand's second-best-selling SUV in 2021.
A brand new 'standard' RAV4 will set you back a tad over $38,000 Kiwi dollars. Compared globally, that price tag stacks up significantly well, with only Canada, Mexico, Japan and Ukraine coming out cheaper.
A RAV4 in Canada is roughly NZ$4,500 cheaper than in New Zealand.
Want to pay the most you possibly can for your run-of-the-mill RAV4? Singapore is the nation to visit. There, expect to fork out NZ$194,000 on the latest model.
Enormous taxes increase new car prices in Singapore as the government restricts the number of cars on the road. Then again, is there really much need for a car in a country where you can train from one end to another in less than two hours?
The hatchback category analysed the prices of the new Volkswagen Golf. Again, a standard Golf, so not the GTi version.
The study ranked NZ the sixth cheapest country to purchase a new Golf, reportedly setting you back NZ$39,000. Maybe VW has since put their prices up because a scroll through their website suggests a 2022 Golf is nearer the NZ$50,000 mark.
Even so, NZ still ranks on the top ten cheap list. A list Australia didn't get on.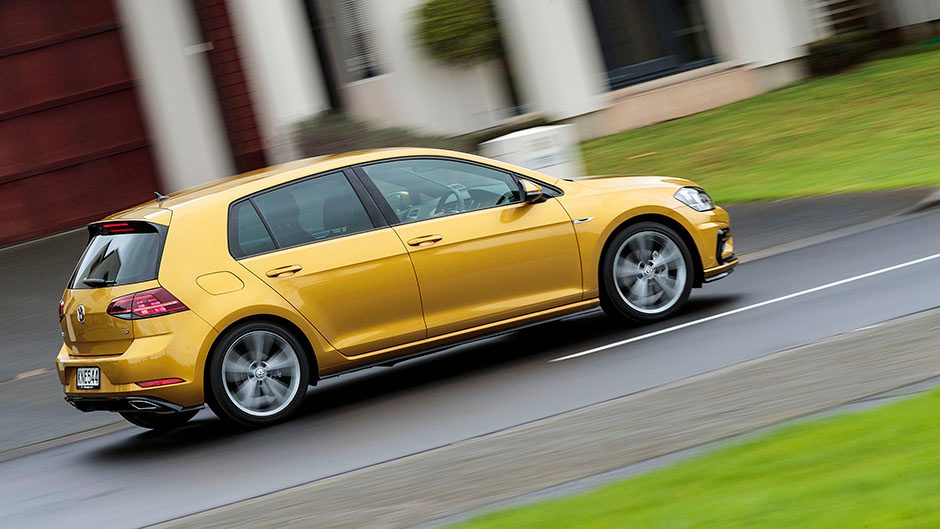 The United States was ranked the number one cheapest place to buy a new hatchback. There, a new Golf is NZ$34,000.
Canada was the cheapest place to buy a sports car (Ford Mustang), and Macau was the most inexpensive to snag an EV (Tesla Model 3).
New Zealand didn't pop up on either of those top ten lists, but Australia is supposedly the third most affordable place to pick up a new sports car.
Singapore was the most expensive on all lists by some margin beside the sports car. But that is simply because you can't buy a new Mustang there yet.