We don't have long to wait before the retro-inspired Toyota Land Cruiser Prado is revealed, with the Japanese carmaker announcing that the covers will come off next week.
For the time being, we've been given another glimpse of the highly-anticipated model which looks to revisit an old legend.
An image posted by the United States arm of the manufacturer shows the front end of the SUV, teasing its rather blocky design.
However, the picture also shows an old 1980 to 1992 Land Cruiser 60 Series sitting proudly behind, which lends some of its iconic styling cues to the new model, such as its square headlights.
A short video posted to Toyota USA's Instagram also gave us a glimpse of the rear end, which looks as equally as blocky as the front does.
We also know what chassis it will ride on, that being the same as the one found underneath the recently-revealed Lexus GX.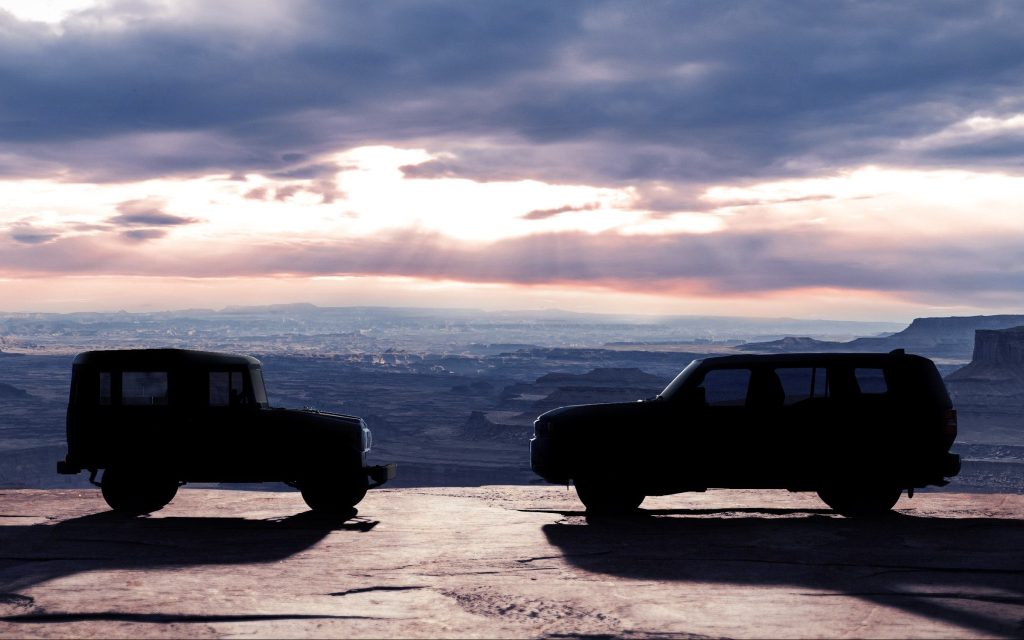 Folks over in the US are understandably excited about the new Land Cruiser as the nameplate hasn't been seen for a number of years, and that's because they never got the current generation J300. Just in case you weren't aware, the Prado, as it will likely be known here, is of course different from the aforementioned model.
At the start of July, Toyota New Zealand shared a teaser of the upcoming SUV on its social media channels, suggesting that it will be sold locally.
If you haven't already, it's probably a good time to mark your calendars as the retro-inspired Toyota Land Cruiser Prado will be revealed in full at 9:20 pm EDT on August 1, or 1:20 pm on August 2 for us.