Alpine has unveiled the first-ever car it will contest in the legendary Pikes Peak International Hill Climb, a specially prepared A110 that the French carmaker calls its "most extreme".
The car has been specifically designed to tackle the twists and turns of the 19.93km-long mountain road, featuring a whole host of new aerodynamic parts to keep it wheels down along with a tuned engine which receives a healthy bump in power.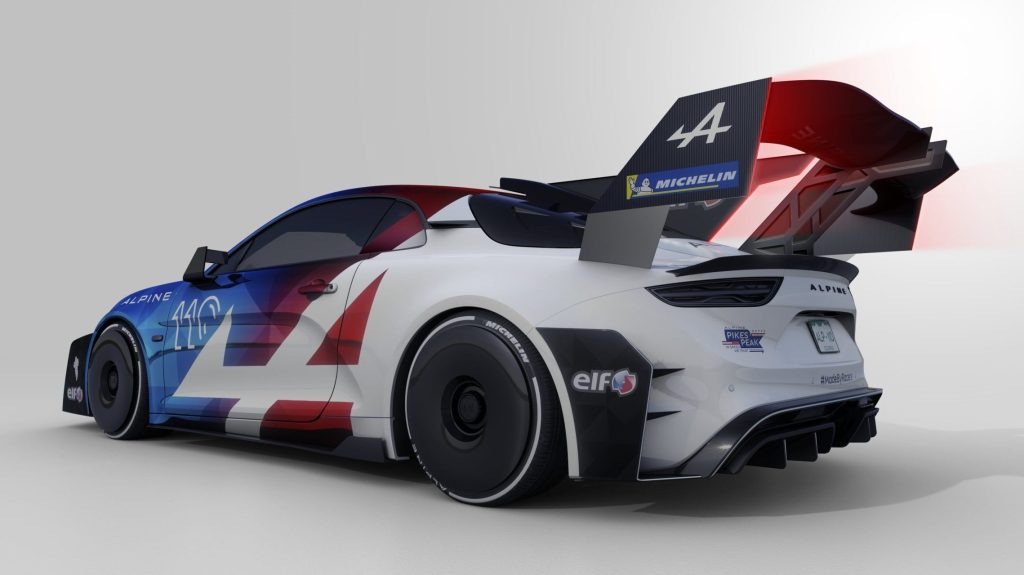 Starting with the track ready A110R as its base, Alpine gave the time attack competitor a large front splitter that could rival its Formula 1 car's, an aggressive rear splitter with large end plates and a gargantuan two-piece spoiler with a central fin. That should be enough downforce to get it around all 156 corners at pace.
Weight was also a big focus for the Pikes Peak racer, with the Alpine now weighing in at 950kg, down from the A110R's 1082kg figure.
The opposite can be said for power though as it has been raised from 223kW to 367kW, thanks to the help of a new roof scoop and no doubt some other fettling under the bonnet.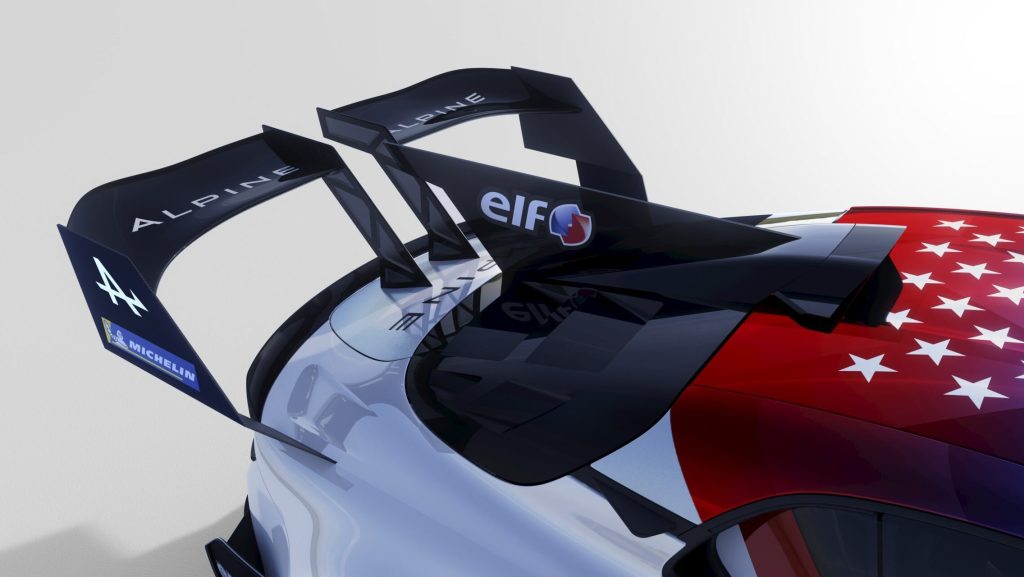 Another new feature is its two new "laser-cut bars" that replace the headlights, as well as the new vertical taillights on the rear wing that are a nod to the French carmaker's 24 Hours of Le Mans car.
"The first two testing days went really smoothly. The Alpine A110 Pikes Peak met all its initial targets, which is a remarkable feat in such a short time," says François Letort, Alpine A110 Pikes Peak Project Manager.
"We are thus proud to unveil a spectacular model, both visually and in terms of its performance. All of us look forward to the legendary challenge that awaits us!"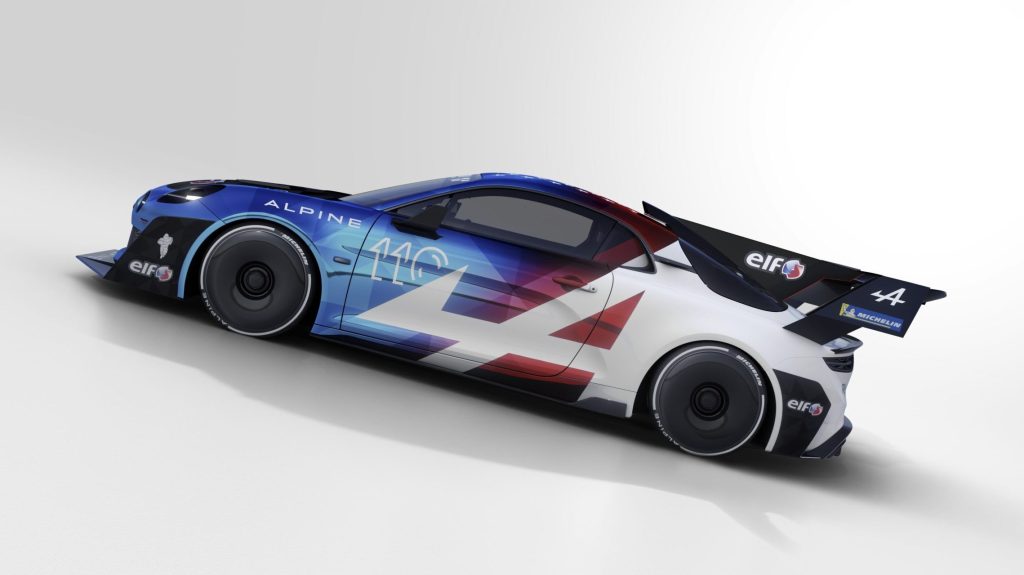 Alpine will contest the A110 in the Time Attack 1 category at the Pikes Peak International Hill Climb come 25 June 2023, with 2022 FIA R-GT Cup winner Raphaël Astier behind the wheel. Before then though, the car will undergo testing before it heads off to Colorado Springs for final preparations.