If you've ever heard of the affordable Romania car brand Dacia, you're probably aware that it isn't known for creating anything particularly outlandish. But its new Manifesto Concept couldn't be further from what it's ever made before.
To note, the concept won't make it into production but Dacia says its features will inform future designs.
However, it could be said there's a lack thereof features considering the Manifesto Concept has no doors, no windows, and no windscreen, immersing both the passenger and driver in the environment around them.
Going further, there's no infotainment or large screens present either. Instead, it's up to the occupants to bring their own device like a smartphone that can be integrated into the vehicle's dashboard and onboard computer. This system is already available on some of Dacia's current models as well.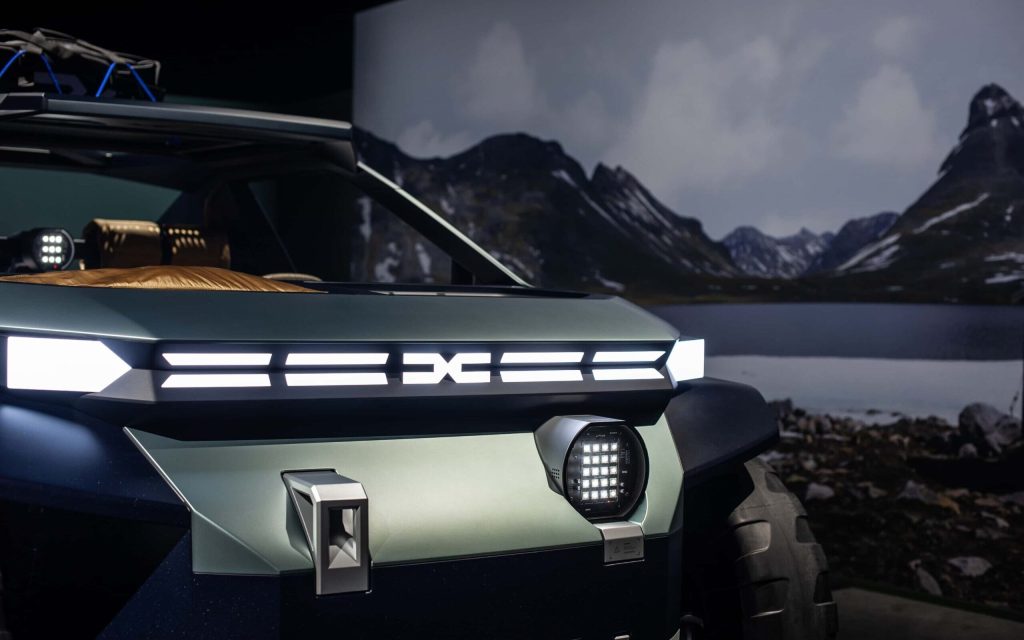 The concept adventure-mobile only features one headlight with Dacia saying, "why use two if one provides all the light you need?". It can also be detached and used as a torch too.
Its large wheels and robust body are accompanied by a four-wheel drive system with no mention of what kind of power plant is under the bonnet. However, the mention of a removable battery for use outside of the vehicle suggests it could be electric.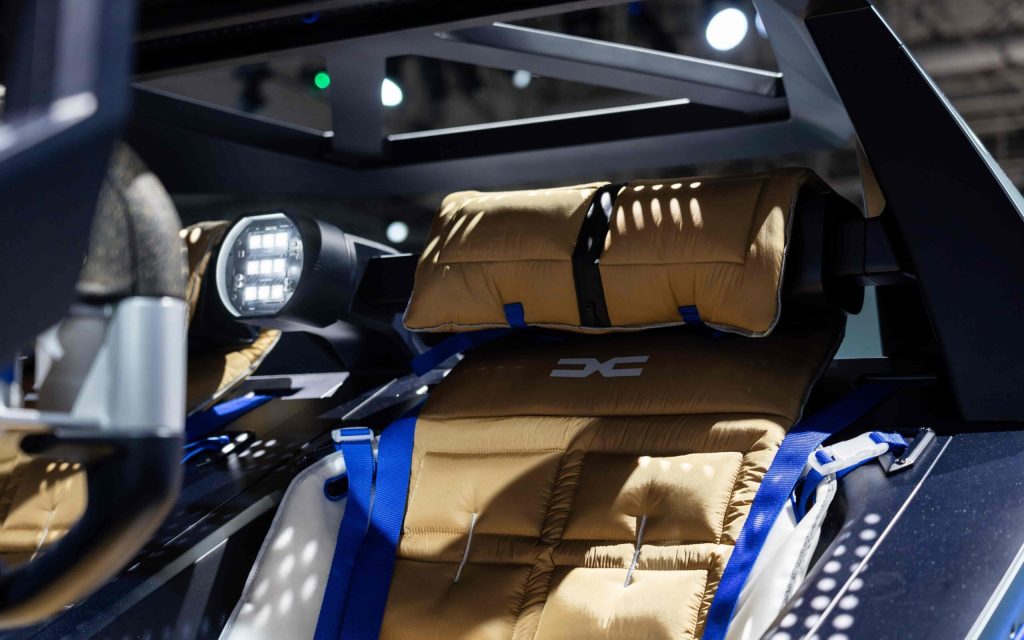 In the event of any mud-related incidents, the entire interior is jet washable but you'll want to remove the seat covers which also double as sleeping bags while you do it.
The bodywork is mostly made from recycled plastic while the interior dashboard is made from cork, perfect for pinning a map to.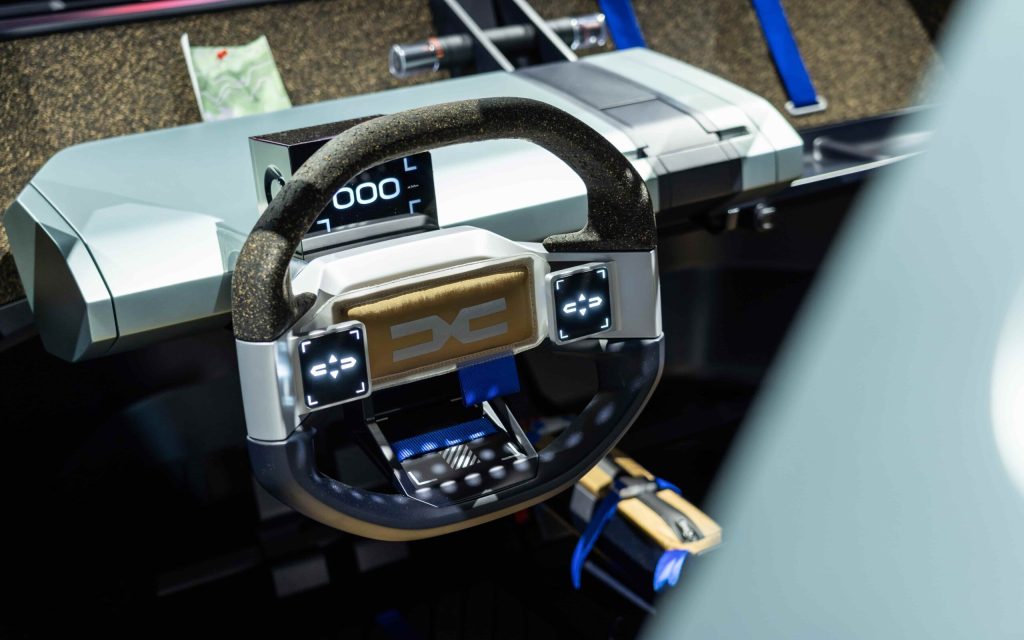 By far the most interesting feature of the Manifesto Concept is its airless tyres, providing puncture-proof traversal of any terrain thrown at it.