Rebadged models are nothing new, as carmakers have long used them as a cheap way to diversify their product line-ups. However, we can't help but share our amusement at seeing how brands try to disguise what the original car is underneath, which is exactly the case with the newly facelifted Mazda2 Hybrid sold in Europe.
The keen-eyed among you will immediately recognise that the new model is actually a Toyota Yaris with a few alterations made to its bodywork, mostly consisting of Mazda logos inside and out.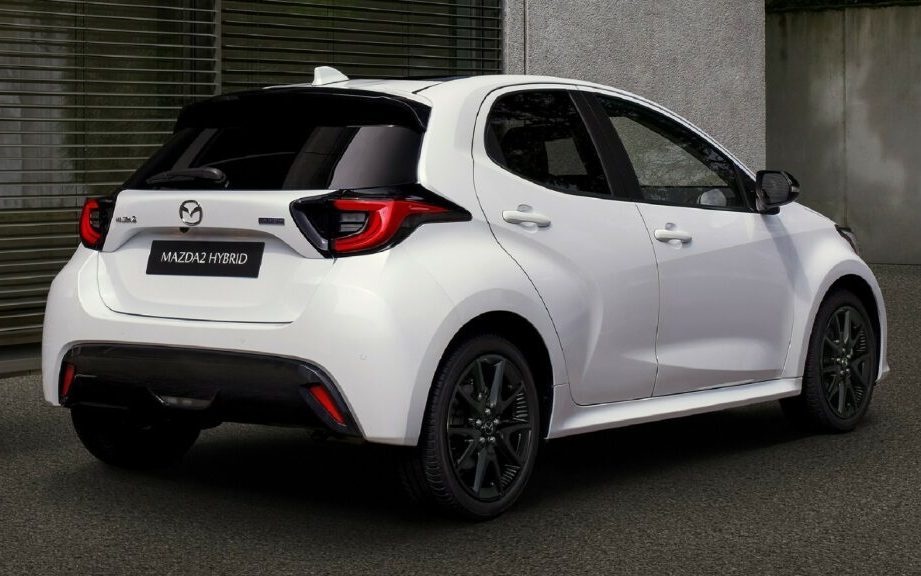 When the rebadged Mazda was released two years ago, it didn't look quite as different from its Toyota counterpart as it does today. That's because the model you see before you has undergone a facelift, making it somewhat more convincing.
Starting at the front, the entire bumper has been redesigned with a new grille and fog lamps, while the rear gets a painted centre garnish between the taillights which sets it apart from the Toyota's black piece.
Changes are less apparent inside though, with the only real difference being the Mazda badge on the steering wheel. Also present is the original 12.3-inch instrument cluster and 10.5-inch infotainment touchscreen from Toyota.
Under the bonnet sits a 1.5-litre three-cylinder mated to a hybrid system, making 85kW. It's thanks to this that the Mazda2 Hybrid achieves a stated fuel consumption of 3.8 litres per 100km and keeps emissions to a minimum.
The emissions factor is important for Mazda's operations in Europe as all carmakers must keep theirs below 95 grams of CO2 per kilometre to avoid fines, reports Drive. Thanks to the rebadged Yaris, Mazda achieves just that.