That's right, it isn't actually a car. The Fiat Topolino has been reborn as a quadricycle and has its eyes set on being the cutest way to electrify cities.
Its namesake comes from the original Fiat 500 produced between 1936 and 1955, commonly referred to as the "Topolino" which when translated from Italian to English, means "little mouse".
Now reborn as an EV, the new model has the same purpose as its forbearer, and that's to reinvent the idea of mobility for people. It also aims to "bring a smile" and that it did when we first saw the little city car.
The keen-eyed among you will immediately recognise that the Topolino is based on the Citroen Ami, the same car that went viral online earlier this year because of its meme-worthy nature and the questionable things people were doing with them. Remember the video of that car rolling on the Monaco hairpin?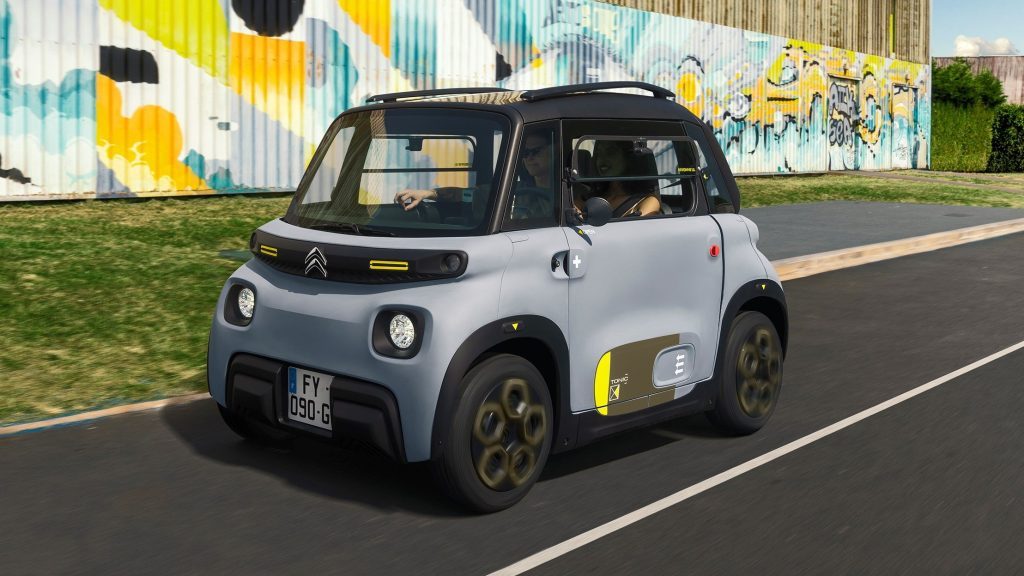 Fiat hasn't released any technical details as of writing, but we can safely assume that it adopts the same 6kWh electric motor and 5.5kWh battery as its French counterpart. As you can imagine, it isn't exactly fast with the quadricycle's top speed amounting to 45km/h, but that's ok because that's not what it's about.
This isn't just a rebadge like the Ami-based Opel Rocks Electric either, as the new Topolino wears a completely new face inspired by the 1957 to 1975 Fiat 500. It also gets a fresh set of wheels and mirrors, but lacks any sort of door other than a rope which is a feature that pays homage to the 500 "Jolly".
Fiat only released a single image of the new model so we don't yet know what the rear end or interior looks like. However, we can make out a new dashboard finished in green and white striping with brown leather straps.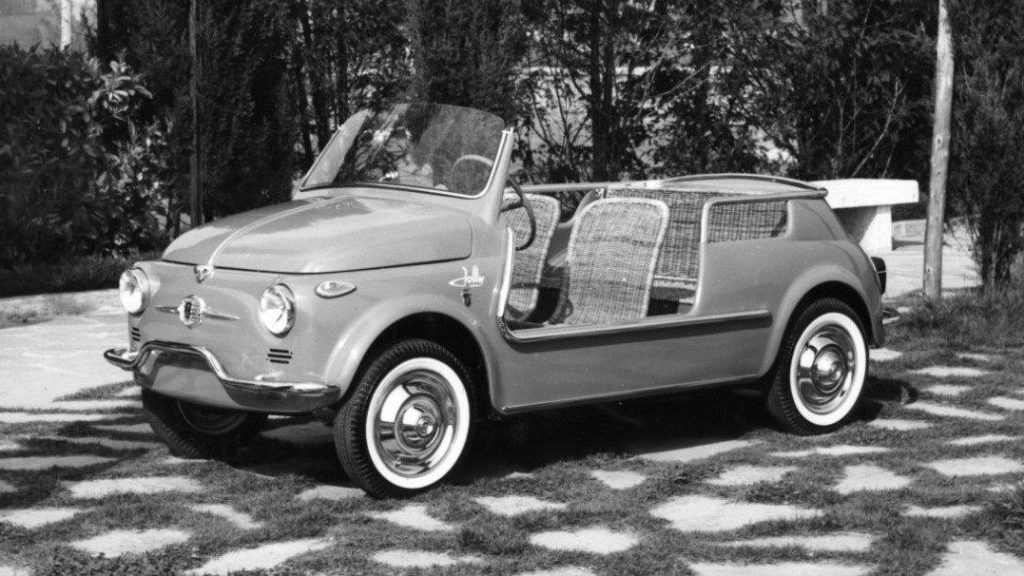 Based on the Ami's measurements of 2410mm long, 1390mm wide, and 1620mm tall, the Topolino would find itself right at home on the tight city streets of Europe. It'll also be accessible by those without a car license as well, considering quadricycle regulations in some countries like France dictate that anyone as young as 14 can get behind the wheel.
Pricing for the new Fiat Topolino has yet to be released, but we expect it to cost something in realms of the Ami's €7790 ($NZ13,834) price tag.