The official unofficial final Aussie-assembled V8 'Holden' has sold at auction for AU$205,000 ($216,500) — not including the buyer's added 7.5 per cent success fee.
That Holden wasn't necessarily a Holden, but an HSV Colorado SportsCat V8; a still-born model that had been destined for production, having gone as far as getting approval from all the major parties and the creation of a prototype.
The model's sale price has already been labelled by some as a 'bargain', namely due to the prices that other 'final Holdens' have achieved. The last Holden VF SS to come off the production line sold for AU$750,000 earlier in the year, and numerous HSV W1 Maloos have sold for over AU$1million.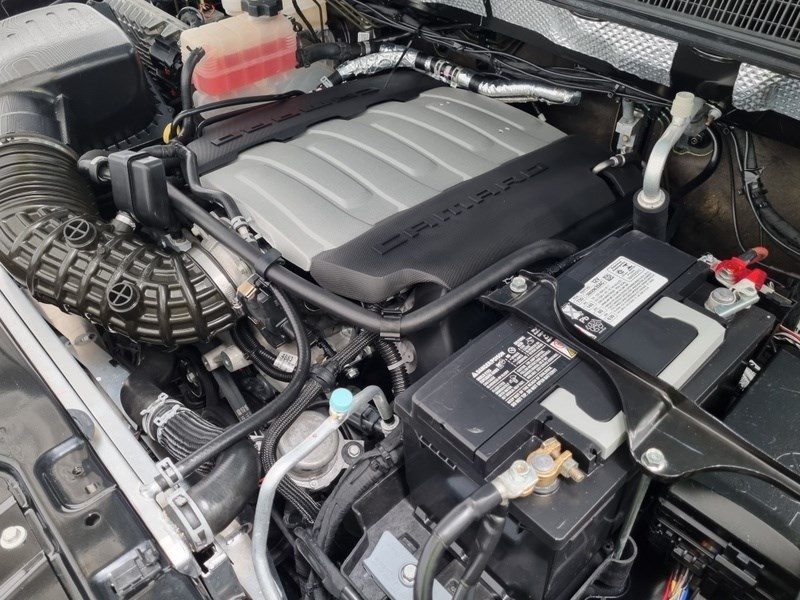 As previously reported, HSV recently confirmed that it was on the cusp of introducing the V8 SportsCat as a fully fledged model, only to be flummoxed at the 11th hour by the death of Holden — something it didn't know was just around the corner. 
The project had been given the thumbs up from Holden, and was in the final phase of discussing the logistics of production. HSV had built one prototype, this very ute. It proved to not only be the only one they'd make, but also their last fully fledged engineering project, and in the eyes of some the 'last Holden V8'.
The atmo Colorado got GM's 6.2-litre LT1 V8 from the Camaro, producing an estimated 340kW of power and 617Nm. It's paired to a 10-speed automatic, and features its own in-house propshafts, headers, exhaust system, fuel system, and more.
Being a prototype, it was put through extensive performance and durability testing, with 23,836km indicated on the dash the result. Regardless of the hard miles it's likely done (including one final media event at Sandown Raceway), its curious lineage makes for one interesting story.
HSV commercial director Chris Polites had said that he weighed up hanging onto the pick-up as a memento of sorts, but decided that it would be better to give a Holden aficionado the chance to buy it. And, according to Drive, that's exactly what happened — the ute's buyer reportedly being a Holden die-hard, rather than a stock standard collector.