'Tesla killer' has quickly become a cliche in the car mag biz, although mostly for good reason. As Tesla goes from strength to strength, more brands use their products to shape the direction of their future product … sometimes with very few subtleties.
The newly revealed Nio ET5 is arguably a case in point. It looks a heck of a lot like a Tesla Model 3 to me, with similar proportions, a similarly grille-less front fascia, and a minimalist cabin to match.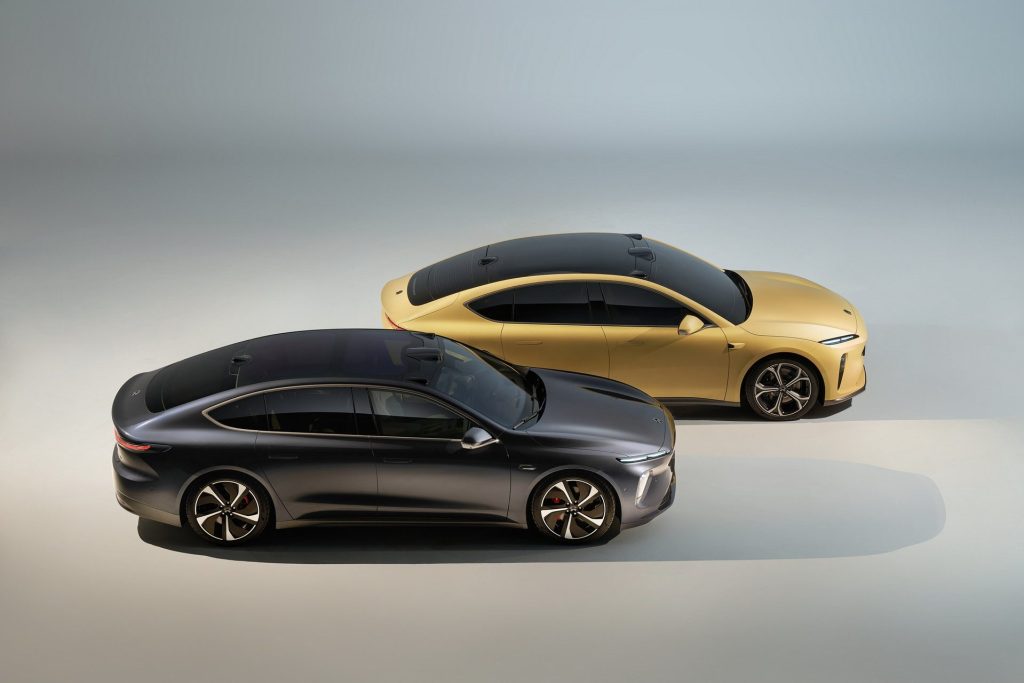 The ET5 is a shrunken down version of Nio's ET7 [pictured above in grey], measuring in at 4790mm long, 1960mm wide, and 1499mm tall, with its clean lines and flush door handles resulting in a commendable 0.24 drag coefficient. 
To be fair to it, the ET5 is a fairly handsome thing. The thin headlights are very Kona-chic, the rear light bar gives it a mini-Taycan appearance from behind, and the cabin thankfully features a digital cluster behind the steering wheel. That last one has nothing to do with looks, I'm just glad all that info isn't crammed into the center screen alone.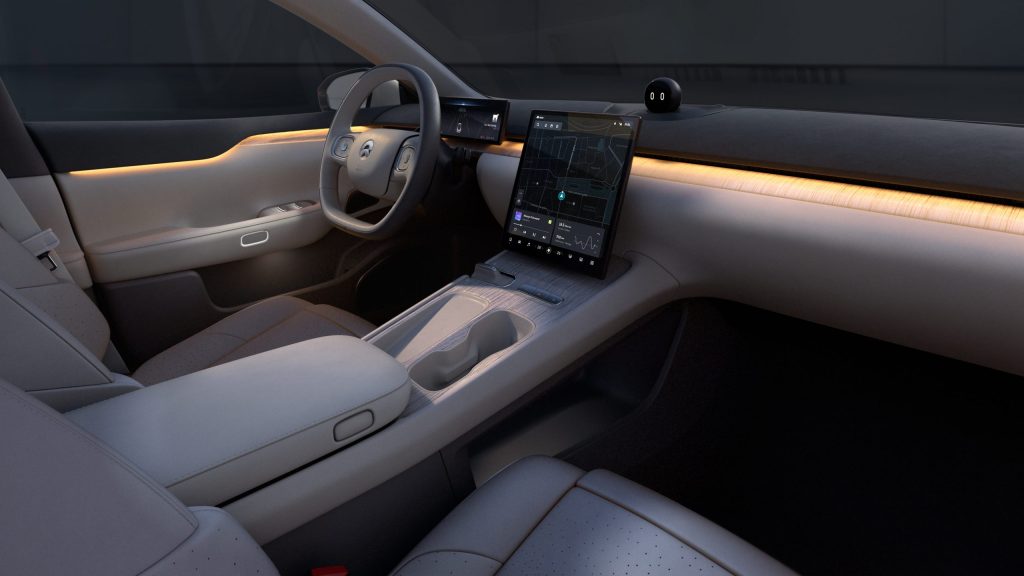 In terms of powertrains the Nio gets a twin-motor set-up, with a 150kW unit up front and a 210kW mounted at the rear. Outright power output is 360kW, with torque rated at 700Nm. The 100km/h sprint is completed in 4.3 seconds.
The ET5's big get over the Model 3 is range. There are three available batteries; a 75kWh unit, a 100kWh unit, and a grand daddy 150kWh unit. According to the China light–duty vehicle test cycle (CLTC), range for the trio is rated at 550km+, 700km+, and 1000km+.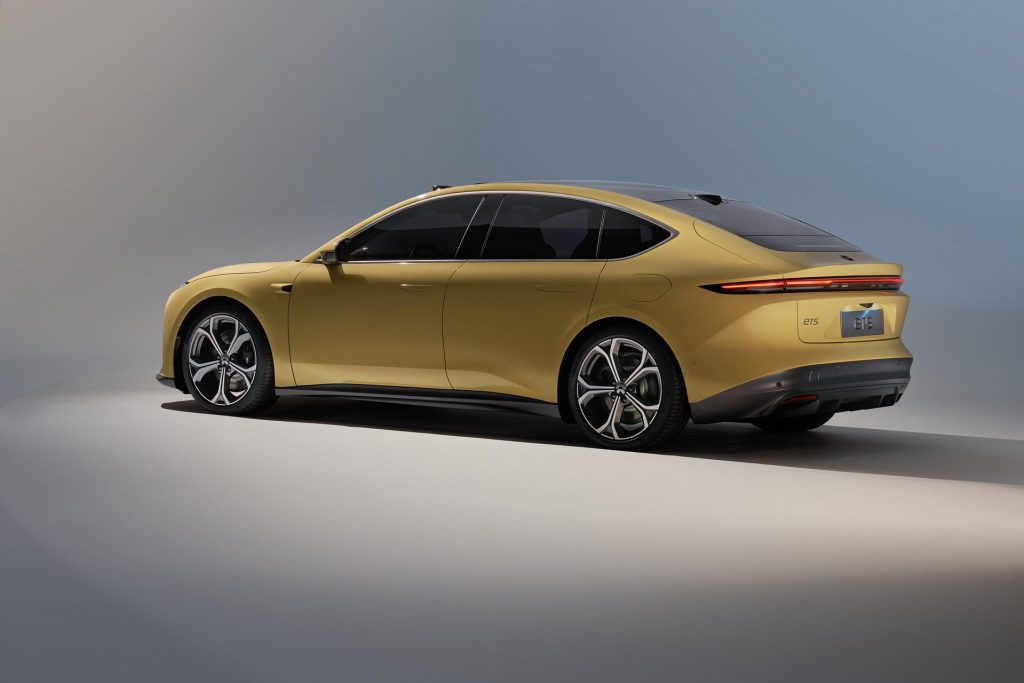 Nio has another battery ace up its sleeve, too, particularly for its Chinese customers. It continues to erect battery swapping stations all over its home market, which enable drivers to have the empty batteries in their car swapped autonomously for fresh ones in minutes.
Other tech wizardry in the ET5 includes Nio PanoCinema; the brand's digital cockpit set-up which includes augmented and virtual reality, Level 2 autonomous driving, Dolby surround sound audio, and the aforementioned huge tablet screen in the middle of the dash.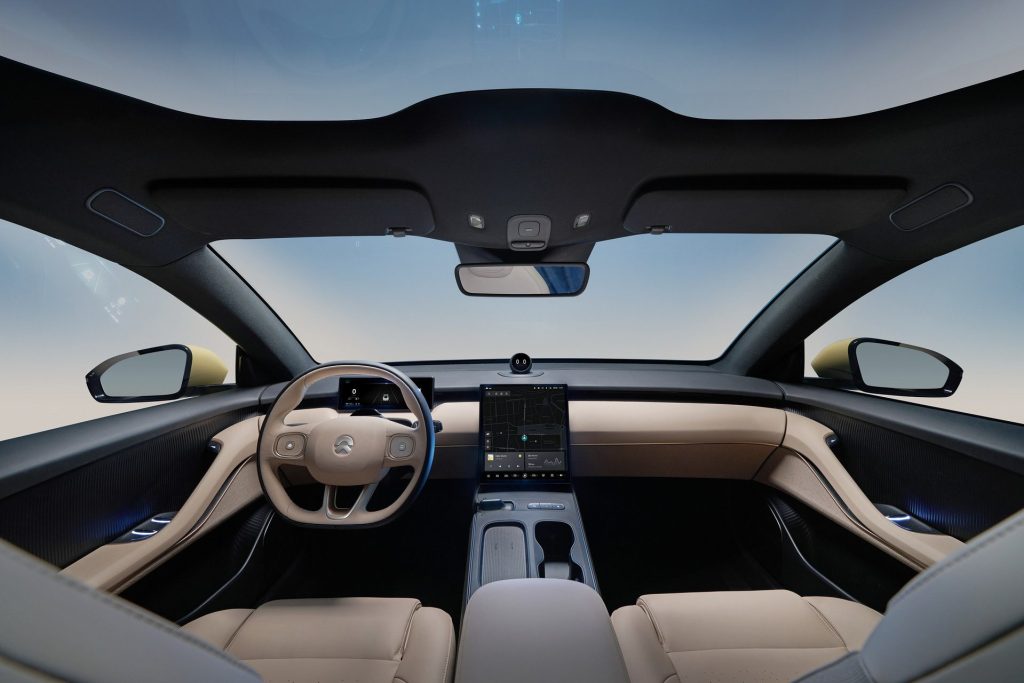 The augmented and virtual reality features are accessed by wearing AR and VR glasses that Nio provides. The augmented reality tech can reportedly project the screen to a size of 201 inches at six meters, making it a handy companion for those long vehicle charging stints.
The big question now is whether the ET5 will herald the brand's launch in other regions beyond China. While a Chinese launch has been confirmed for September 2022 (priced from around $75,000), the brand has yet to announce the ET5 for any other regions.