The Australian arm of Tesla has been issued a record financial penalty for failing to meet button battery safety standards across the ditch.
As reported by The Driven, the electric carmaker did not comply with new rules that were introduced under Australian Consumer Law in June last year, which outline that products with button batteries need to be tested before they go on sale and that manufacturers need to include warnings on their packaging.
The new rules were implemented following a number of cases where children had swallowed the coin-shaped batteries, resulting in severe injury or death.
Tesla failed to perform safety tests on three of its key fobs and two of its illuminated door sills, nor did it include warnings on its packaging, which meant the carmaker was fined $AU155,460 ($NZ166,118) by the Australian Competition and Consumer Commission (ACCC).
This is the third infringement for products that don't meet button battery safety standards in Australia and is the highest fine a company has been given so far.
"Button batteries can be lethal for young children, and the Australian mandatory standards are designed to reduce the risk of injury through testing of the safety of products containing them before they are sold, and explicit warnings on the packaging of the products," says ACCC Deputy Chair Catriona Lowe.
"Any failure to test these products before they are sold poses an unacceptable risk to children. We expect all companies, large and small, to comply with the mandatory button battery standards to ensure children are protected from the dangers of button batteries."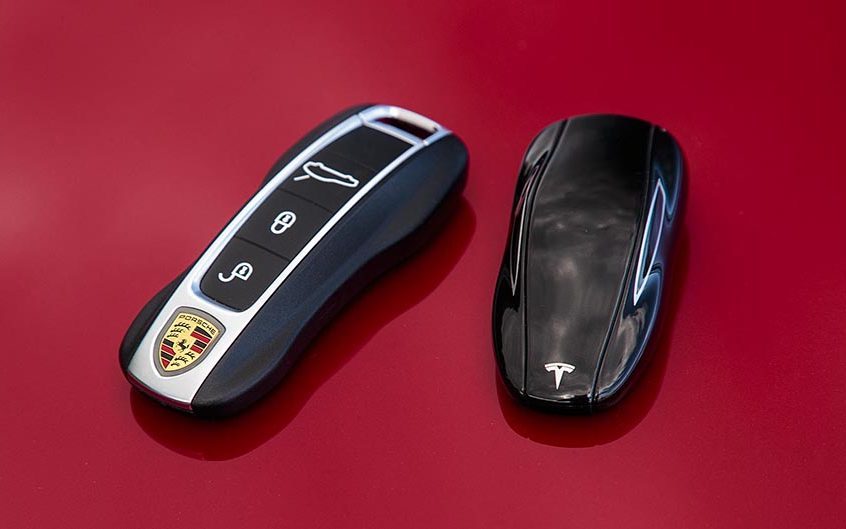 Since Tesla came under investigation by the ACCC, it has since removed all button battery safety infringing products from sale and has begun testing them. Key fobs for the Model 3 and Y now comply with the rules, while other products are still undergoing testing.
"Key fobs are often in easy reach and can be attractive to children, so if the battery compartment is not secure and the batteries become accessible, they pose a very real danger to children," Lowe added.
In New Zealand, the Product Safety Policy Statement outlines that products containing button batteries should have a secure compartment and pass a "use and abuse test" that sees them stay closed during everyday use.
However, Product Safety says that industry engagement with the aforementioned policy statement is voluntary and has not been widely implemented.
A study conducted by MBIE in March 2023 says the guidelines have not had an effect on decreasing the number of injuries caused to children by button batteries since they were introduced in 2018.
We understand that there are no known reports of injuries or deaths caused by button batteries found in Tesla key fobs or any of its other products.