We had a bit of a gander on line before the launch of Suzuki's latest hybrid, the S-Cross version which arrives seven months after the Vitara variant, but couldn't find any local information on the new model. So we left it for the Suzuki team from Wanganui to tell us all about it.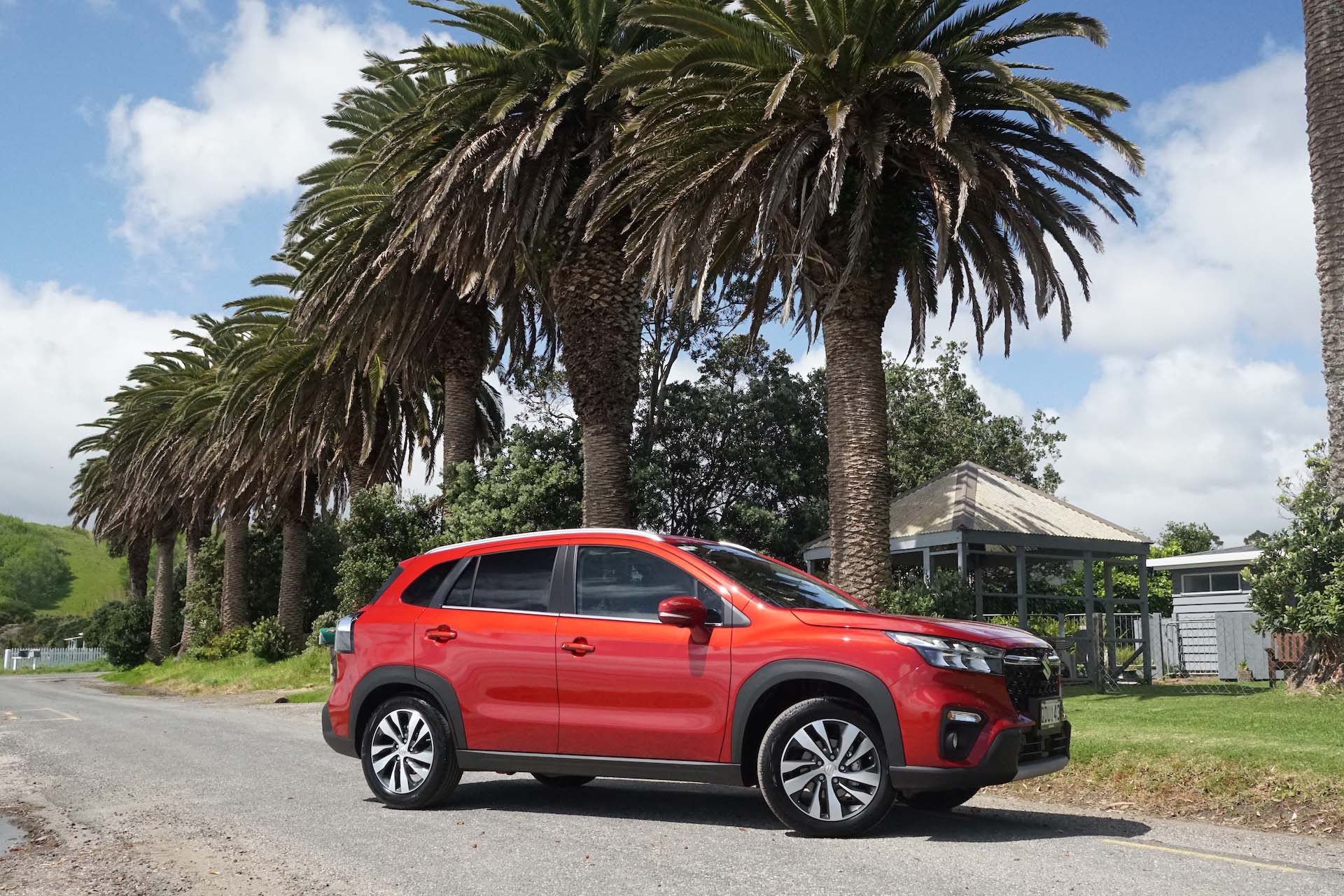 What they said, essentially, is that the powertrain is the same as that in the Vitara hybrid, a 1.4T (95kW/235Nm) driving through a six-speed auto with a 48v integrated starter generator (ISG) that adds 10kW and 50Nm to the bottom line, giving it a boost off the mark while the turbo ramps up. It also facilitates stop-start running and regenerative braking while in cruising situations it takes some of the load off the engine (powering the AC system, for example) and also ensures the (48v lithium-ion) battery recharges under deceleration. What's also relevant is that over one-third of Suzuki sales are now self-charging hybrids and by next year the company expects these will constitute one-half of all sales.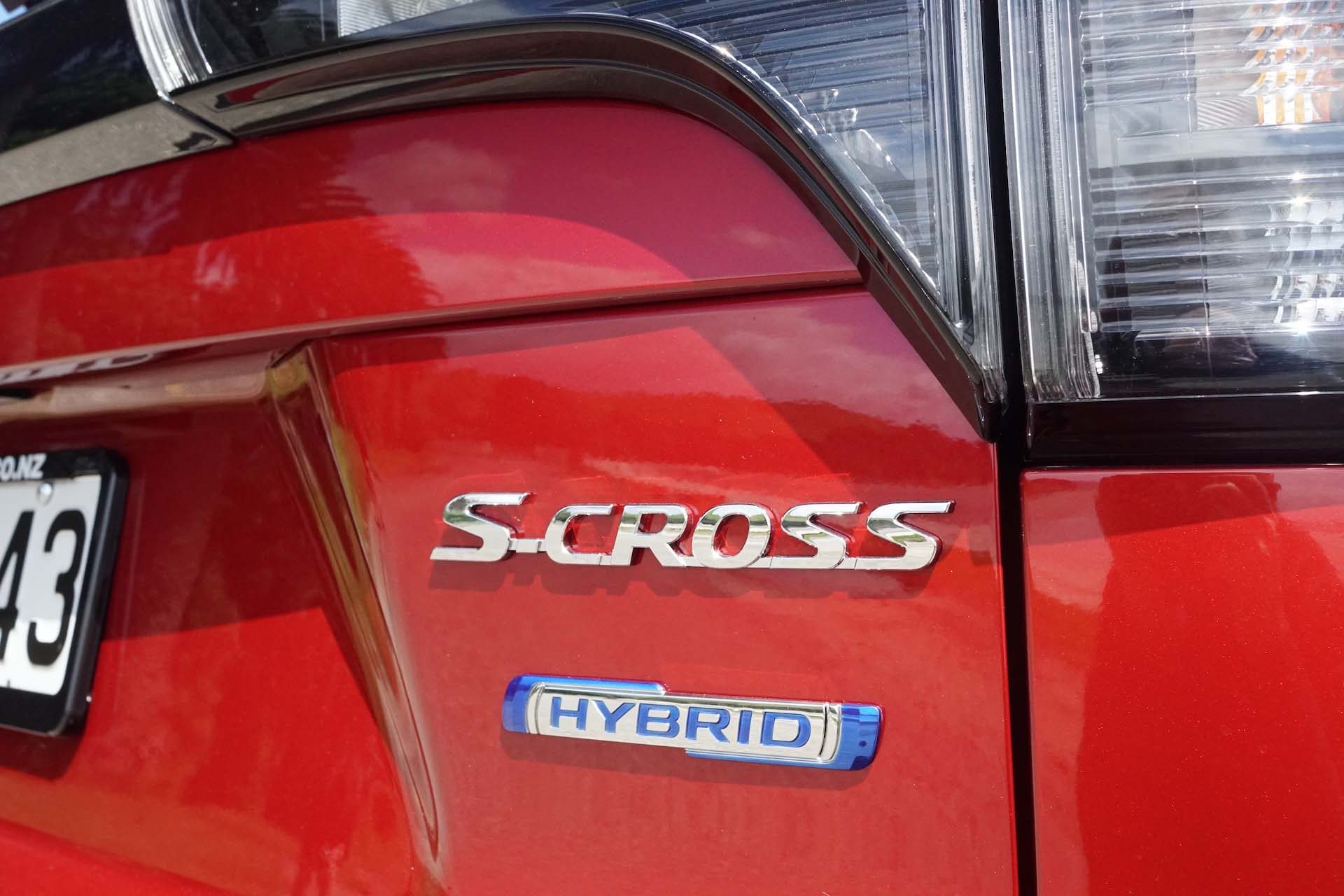 New S-Cross hybrid comes in front-drive and AWD formats, in JLX specification, and uses a bit less fuel than Vitara hybrid, thanks to its slightly smoother shape presumably. The average is said to be 5.5L/100km for the 2wd and 5.9L/100km for the all-paw variant (versus 6.6 and 6.9L/100km for the pair of non-hybrid 1.4Ts by comparison). That's 124 and 133g/km, respectively, of CO2. Fuel use and emissions reductions are closing in on 20 per cent, though 95 octane gas is required. Both of the new variants are fee neutral under the existing clean car scheme. Of note is an increased braked towing figure, up from 1200kg for the 1.4T to 1500kg for the mild hybrid. A towbar costs roughly $1200 fitted.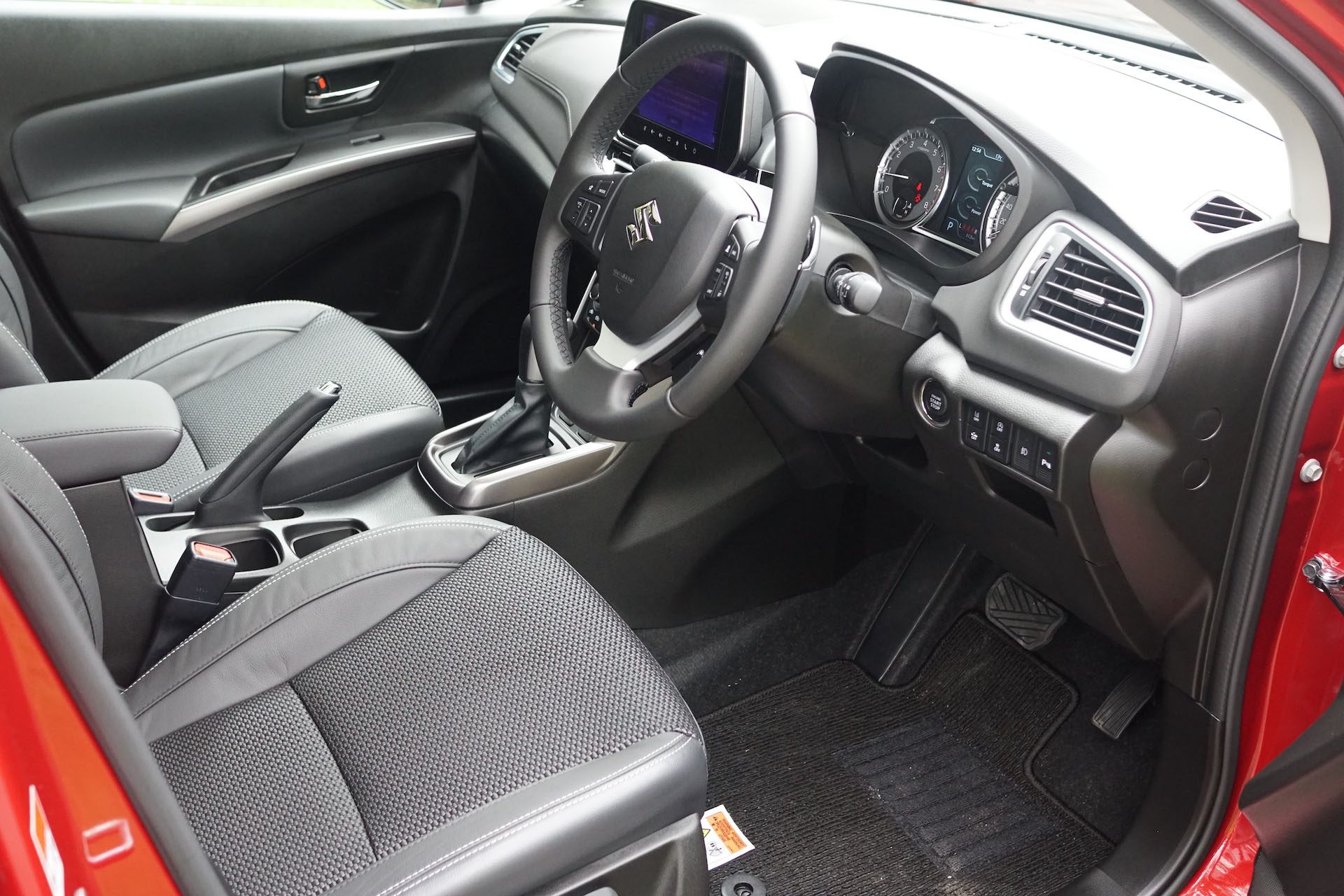 It has been a relatively quiet time for Suzuki this year, as sometimes happens between new model cycles but next year promises more action, with the arrival in February of the five-door Jimny and midyear there's a new generation Swift debuting. Suzuki had a record year in 2022, selling almost 8500 vehicles, and while this year the firm was on track to at least match that, the loss in July of rebates for mild hybrid and low fuel consumption models has hit its sales and the total is unlikely to match that of last year. But it should still be a solid result with Swift the number two selling passenger vehicle behind RAV4.
The future looks increasingly electrified for Suzuki. Although it hasn't yet released a full EV you can expect some BEV action in the near future if the upcoming Tokyo Mobility Show is any indication. The company will show off its second-generation EVX concept which is S-Cross in size, and will be one of six electric vehicles to be emerging at some point from its electric centre of excellence which is India. The company has also been putting the finishing touches on a joint venture battery factory with Panasonic in Gujarat. On a related topic, Suzuki has also just started producing Skydrive's first electric flying car, which will be operational in Japan, Hong Kong, Singapore and some US states quite soon. The firm already has orders for over 700 of these VTOL flyers for use as aerial taxis.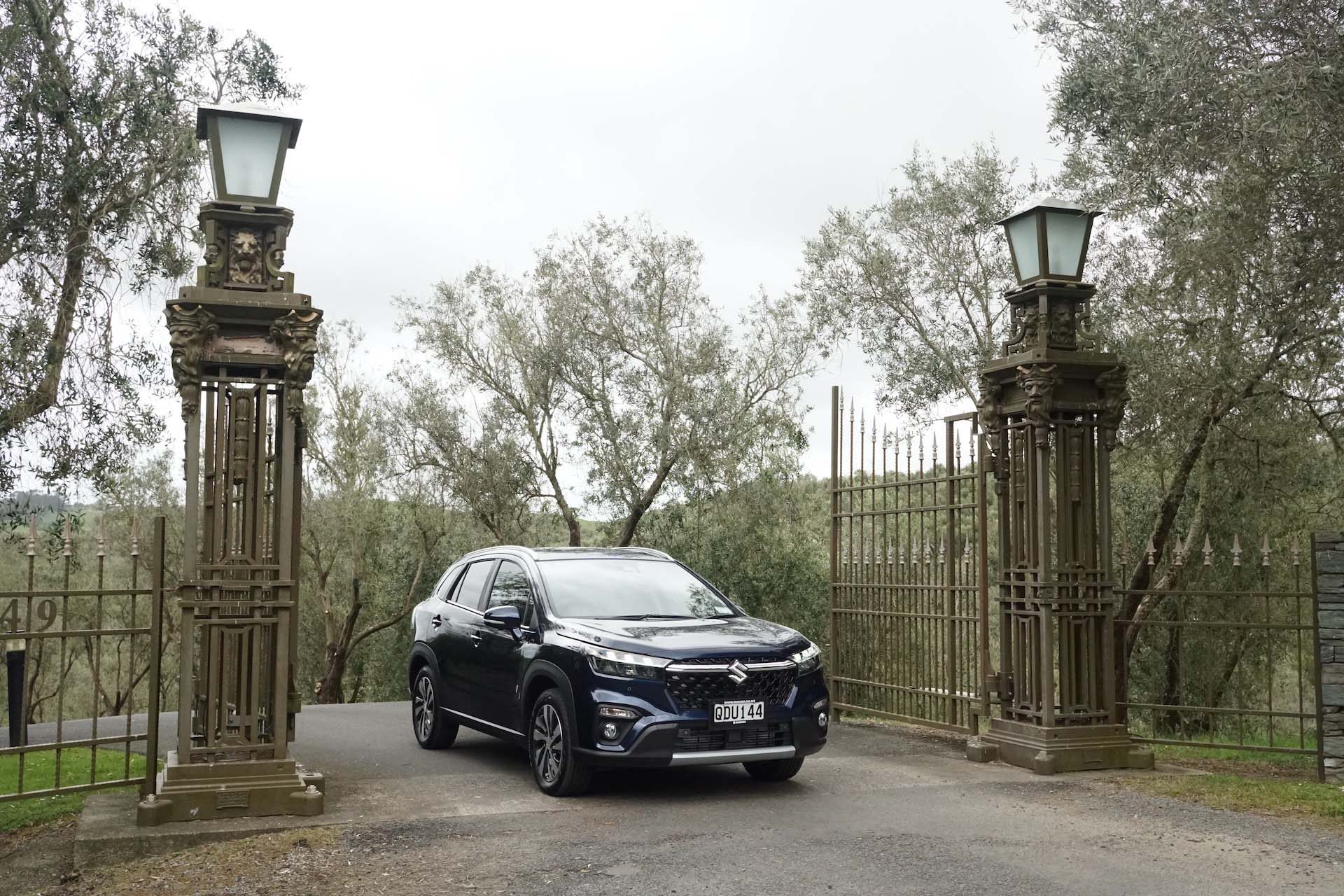 Back to S-Cross then, and the latest variant was renewed last year, sporting a much better look than its predecessor, though the interior isn't quite as fresh, and hard plastics dominate the dash. But outside it is up to speed with slimline headlights that contain three elements, and a blackened grille with horizontal chrome finisher. Silver roof rails are standard.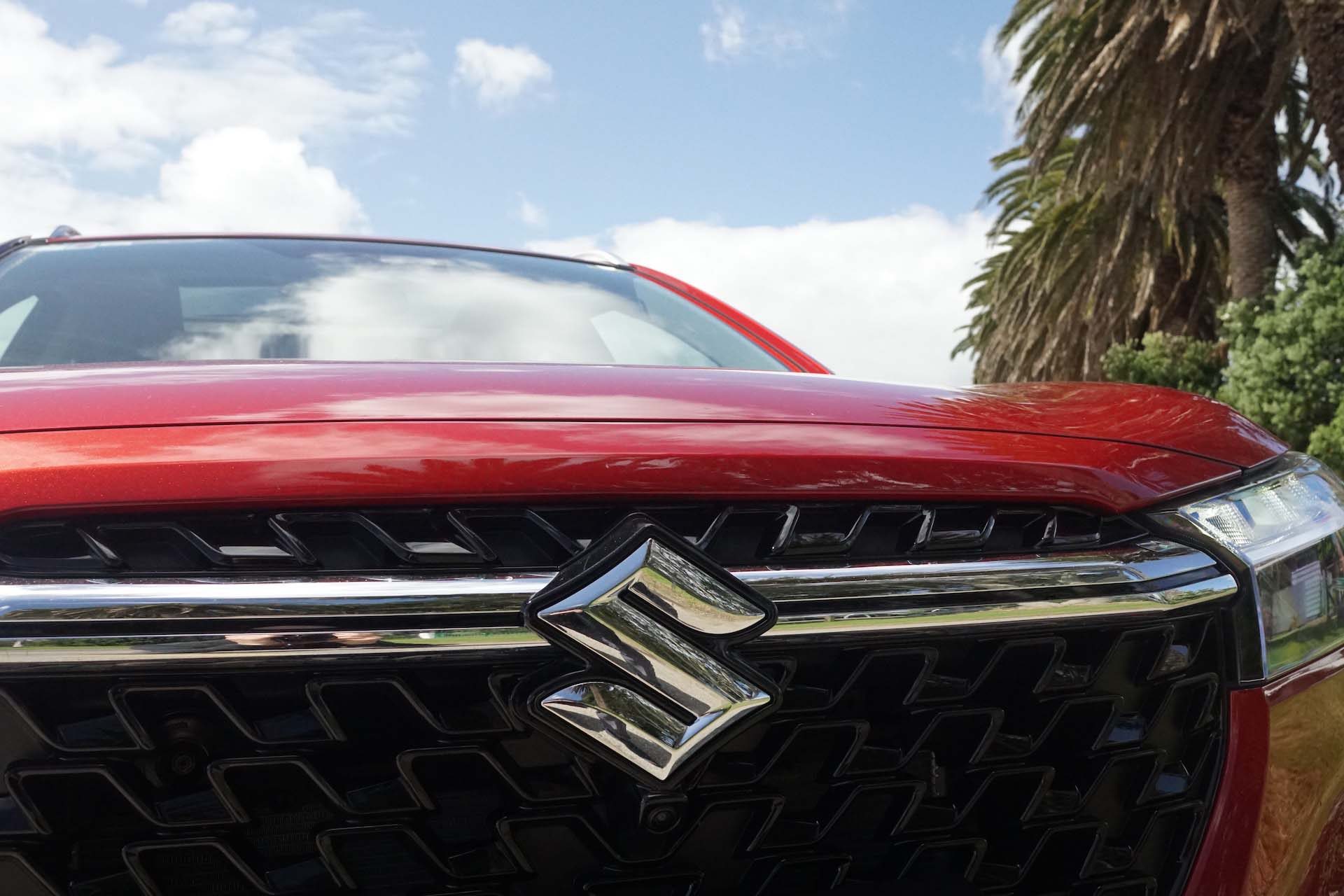 Being a Suzuki it is an intuitive drive; nothing is particularly difficult to run, aside perhaps from the indicators being on the wrong side (the left) because this is a model that's produced in Hungary primarily for Europe. My driving partner kept hitting the wipers when turning left or right. Me? About as much but it's something you'd get used to quickly enough.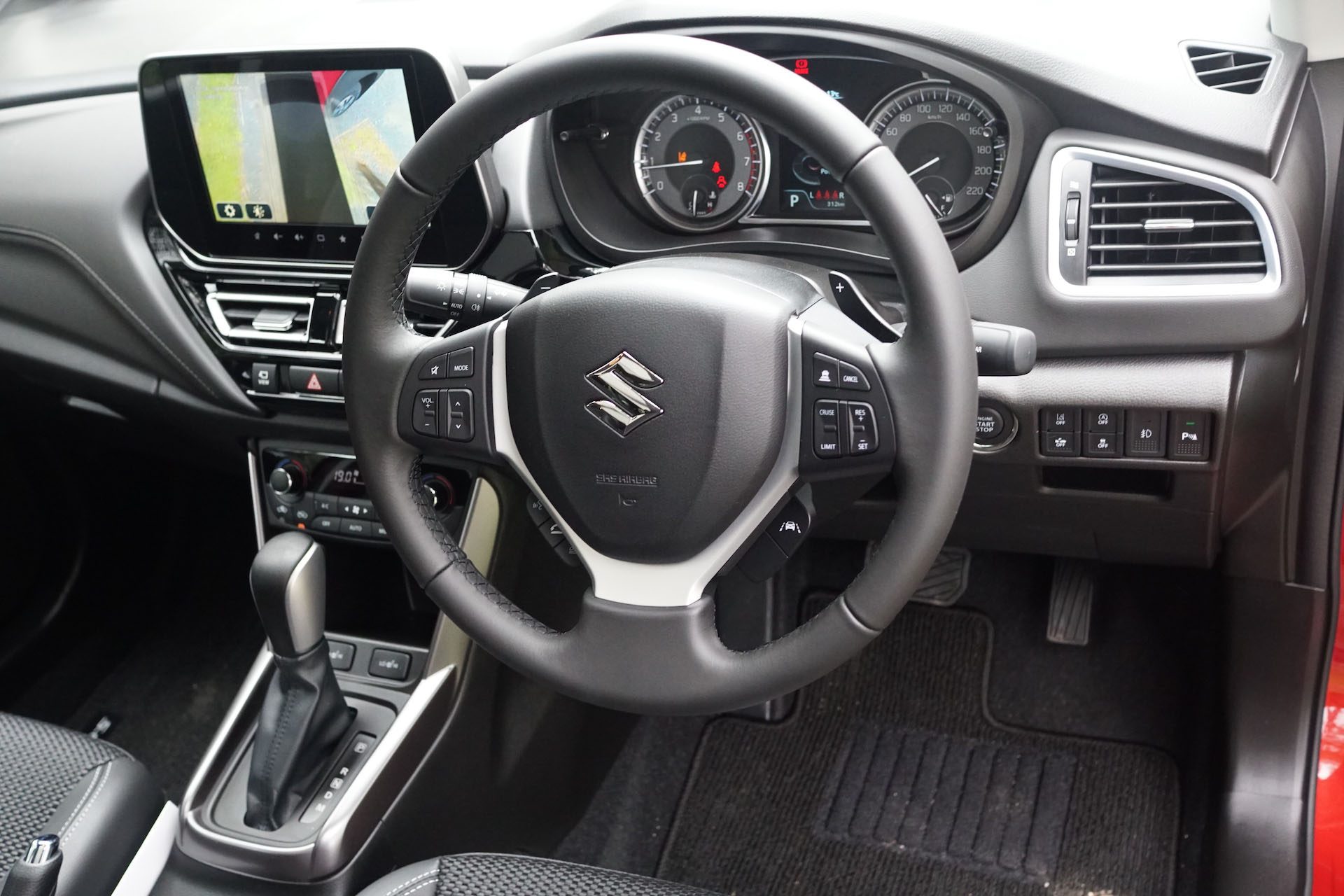 This is a relative lightweight in the scheme of things at 1330kg (135kg more than the respective 1.4T models) and feels like that on road. We drove the 2wd variant through some familiar winding thoroughfares in the dry and could scarcely get the ESP light to flicker. It just hunkers down and turns better than it has a right to for a tallish front driver that rides on EcoSport rubber. The brake pedal feels like one too, where in many electrified vehicles it's corrupted by regen. Plus there's decent urge down low and right into the midrange, peak torque available from 2000-3500rpm. On what was a brisk drive we saw a mean of 7.1L/100km.
And it is quite roomy, being the biggest passenger car that the small car specialist makes (4300mm in length). With luggage capacity of 440L, it offers 65L more than Vitara, and with 1320mm of gear space between the rear wheel arches, golfers can fit a bag in crossways. There's also a hidden cubby beneath the floor.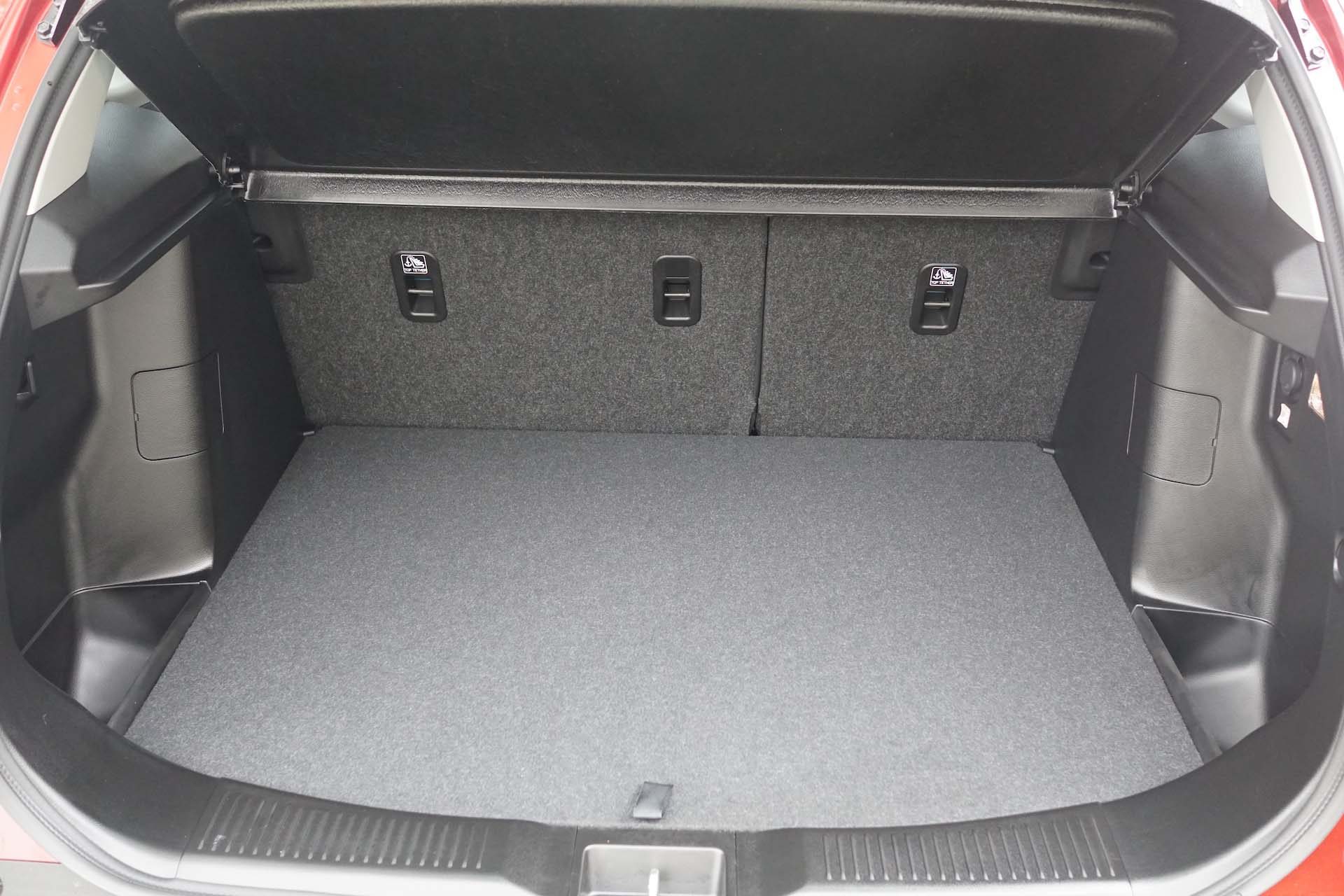 Specification is greater for the hybrid than the 1.4T, the JLX S-Cross hybrid with 17-inch alloys, keyless entry and start, dual zone air, paddle shifters, adaptive cruise control, leather trim, a nine-inch infotainment screen, wireless phone connectivity, a 360 degree camera, and digital speed readout, something that's missing in Vitara. There's no traffic sign recognition however. Safety items run to lane departure warning and prevention, RCTA, BSM, and seven airbags, along with adaptive cruise as mentioned. Other items include heated mirrors, privacy glass, silver roof rails and front and rear parking sensors and fog lamps.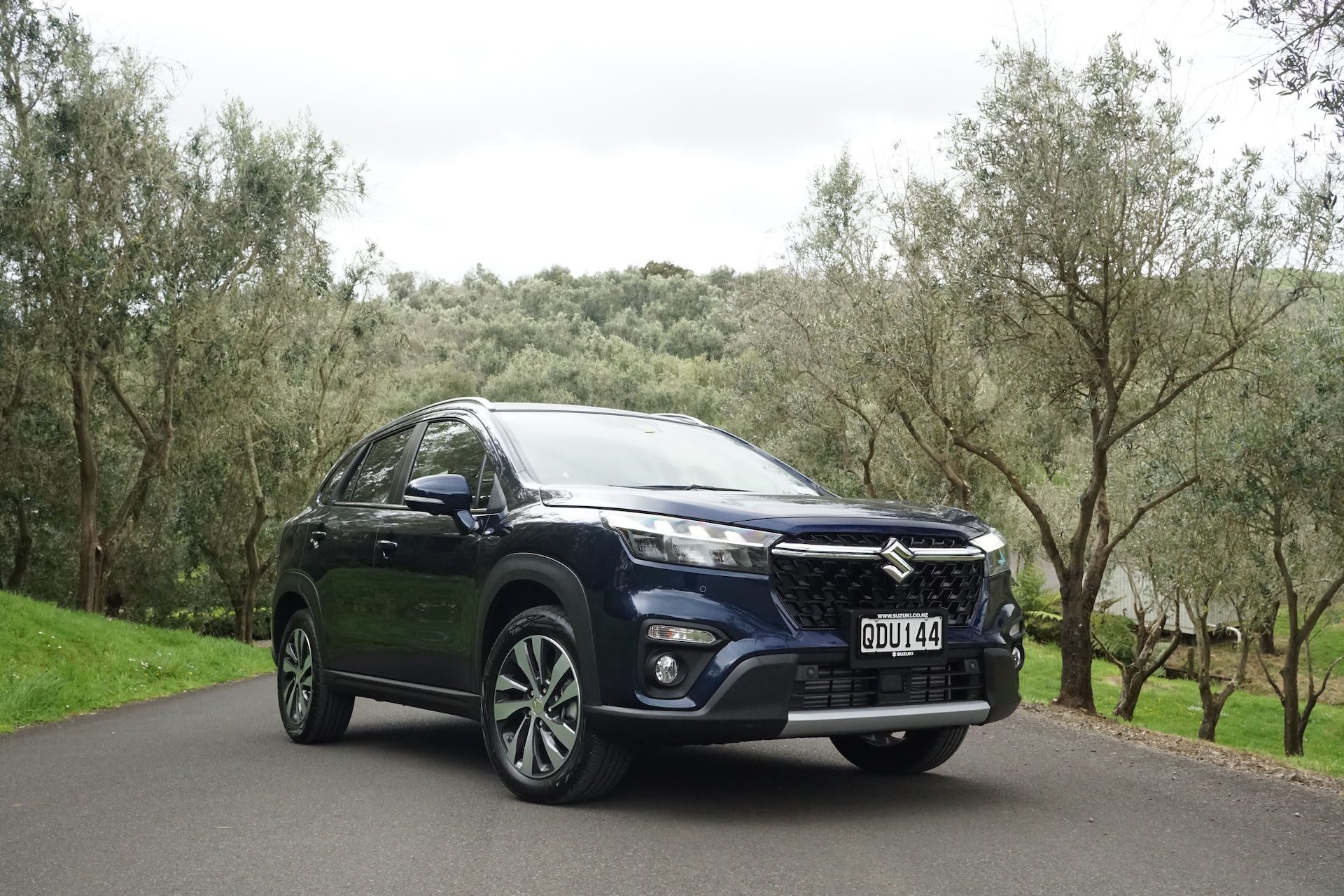 Prices for the pair are $42,990 plus ORCs for the 2wd model and AWD adds $3k. Those are $1000 more than Vitara hybrid. Few of its rivals offer AWD. Suzuki is expecting to sell around 1600 Vitara and S-Cross hybrids next year, around 600 being the latter.