The Jimny is a wee ripper off road but a bit more power wouldn't hurt. And so CTB Performance has duly responded with a turbo kit to give it a leg up.
It is rare to hop in a new car, hit the start button (or turn the key if you're lucky), and become nostalgic. It makes sense for a Suzuki Jimny to create this euphoria, and this turbocharged version, even more so. Picture an old Mitsubishi Evo onto its fifth owner with chrome G-Zeros on each corner. The sound it makes; the rousing turbo spool, intake roar, and chirping blow-off valve orchestra is a time warp to the ear drums. And this Jimny sounds exactly like that.
Needless to say it's not your ordinary Jimny, this one. It's been fettled by the folks at CTB Performance. You'll best know them for their work on Ford Mustangs, but their talents aren't limited to eight-cylinder beasts. The tuner is now offering a homegrown turbo kit for the Jimny in what is potentially a global first.
The story goes that the wife of one of CTB's employees acquired a new Jimny and loved it, apart from the lack of oomph. While we love the Jimny, we've always acknowledged that the normally aspirated 75kW/130Nm engine is loud and laboured, struggling to shift the Jimny quickly in any direction. Naturally CTB decided to take to the little Jimny's powertrain, with the project quickly blossoming from a one-off build to a commercial package.
CTB's Sam Bakalich says the project was a surprisingly arduous one. A lack of literature on the Jimny's ECU, sourced from the brand's bike division, triggered an international hunt for information with phone conversation looping in Mad Mike Whiddett, Aussie tuners Harrop and others.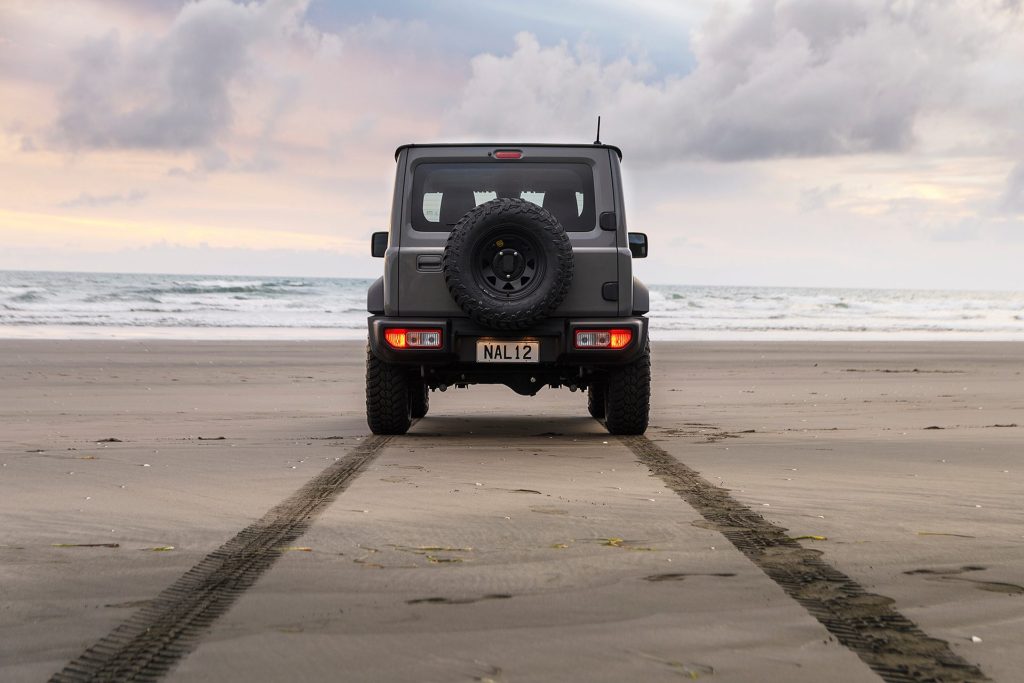 There's a very good reason why this thing happens to sound like an old Evo; it uses a kit that features the same GReddy-sourced turbocharger, complete with Mitsubishi emblem molded into the casting. CTB's kit involves a series of GReddy components (including the turbo, exhaust housing, and exhaust manifold) as well as some components made in-house.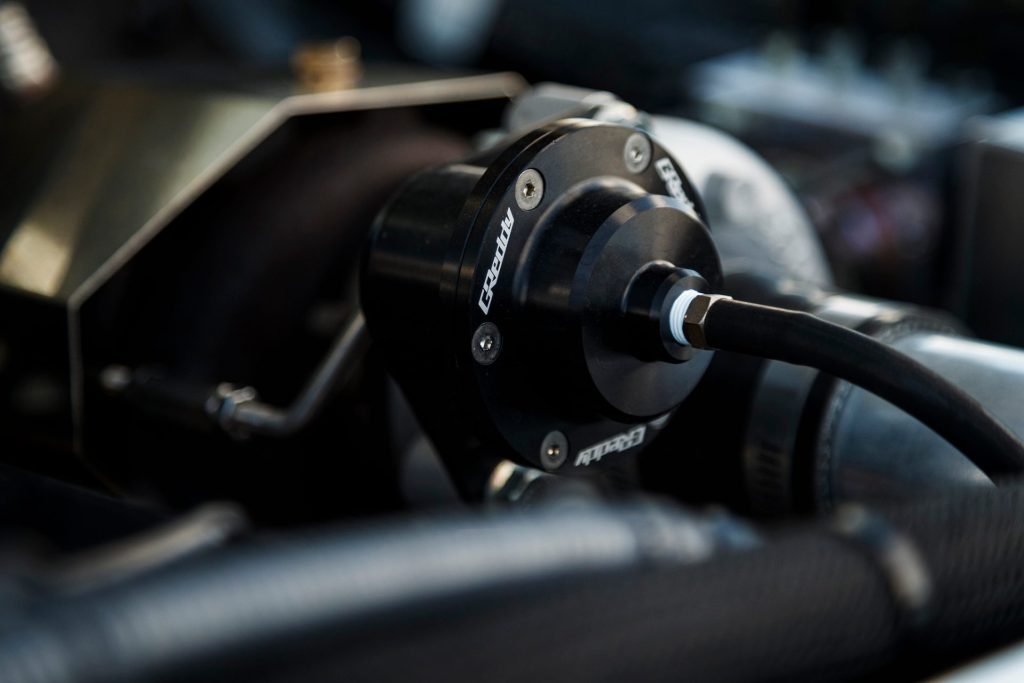 The kit is priced at $11,250, and will lift power to 82kW or 87kW at the wheels depending on whether it's bolted to an automatic donor vehicle or a manual, with torque increasing to 230Nm. It's worth noting that the Jimny's 75kW stock output is measured at the crank, not at the wheels, and therefore doesn't take into account drivetrain losses. In other words, this is a bit more than just a 7kW-12kW gain.
In effect, a new Jimny with this kit will cost you from $39,240. That's if you pair it with the cheapest-spec JX manual model. A Sierra manual with this kit will cost $42,240.
Sam says pricing was one of the most difficult elements of the build. Tell a Mustang or Commodore owner that a turbo package will cost them $20,000 and they won't blink an eye. But things are a little different when you're dealing with a car that costs just 30 grand brand new. You get the feeling though that the kit is aimed at people who've owned their Jimnys for a few years and want a bit of a change. CTB has 10 of these projects on the boil at the minute, with the expectation that demand will ramp up later in the year.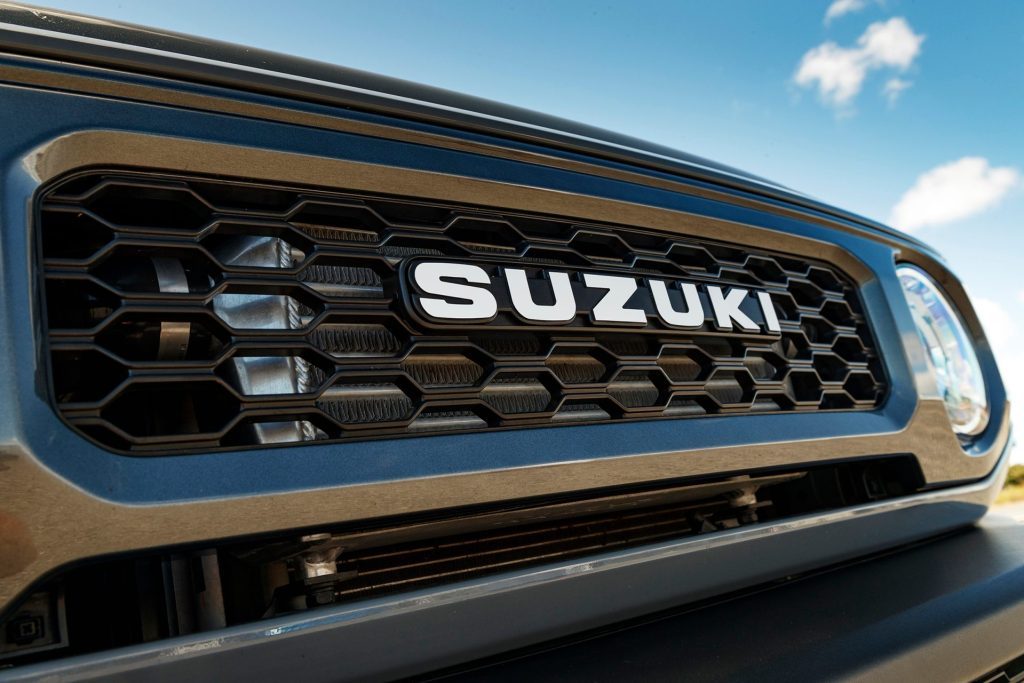 Before we press on, there's some admin to attend to. This Jimny as tested isn't exactly to the spec of the production kit. It's a prototype test vehicle designed to take the kit to its limits, and as such it packs even more power. It produces 101kW and 250Nm, thanks in part to seven pounds of boost instead of the standard five. It also features a doozy of an exhaust system that emphasises every grunt, woosh, and bang of the boosted 1.5.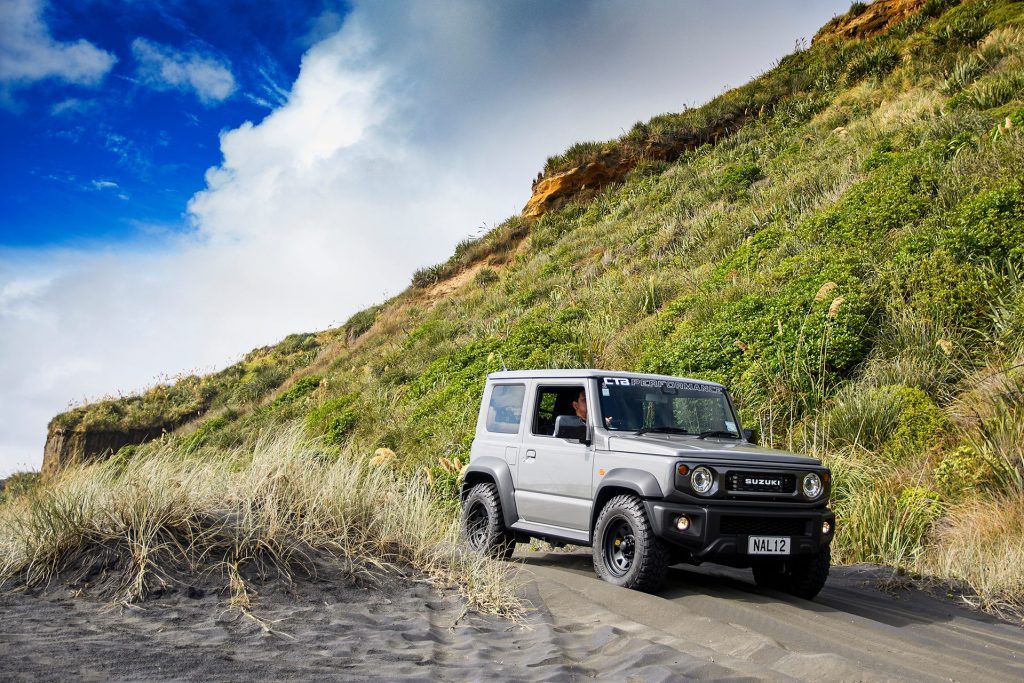 The Jimny's standard engine isn't the worst thing in the world (unless you're an emissions regulator in Europe, I suppose) as it makes for a simple and occasionally charming powertrain. But my word it's slow, taking more than 12 seconds to accelerate to 100km/h. The two agricultural transmission options compound this lack of haste, with the five-speed manual at least allowing for some urgency relative to the four-speed auto.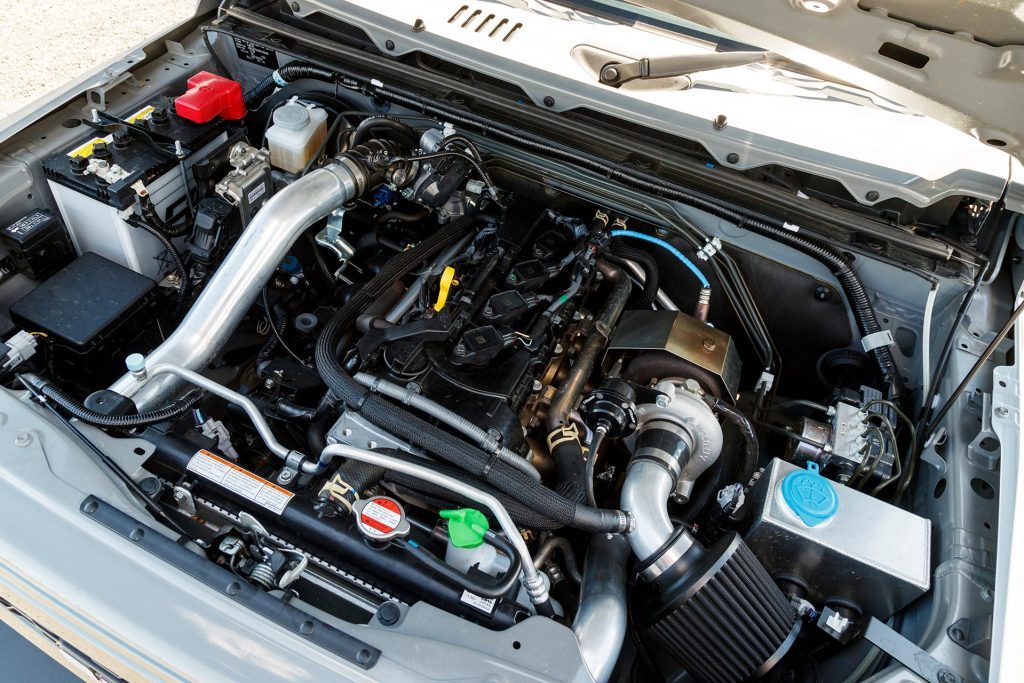 Although it may appear humble on paper, CTB's changes are transformative to how the Jimny performs. The Jimny feels like it's been given the heart of a beast. The on-paper kWs won't break the internet, but they don't have to when the vehicle they're attached to weighs just a tonne.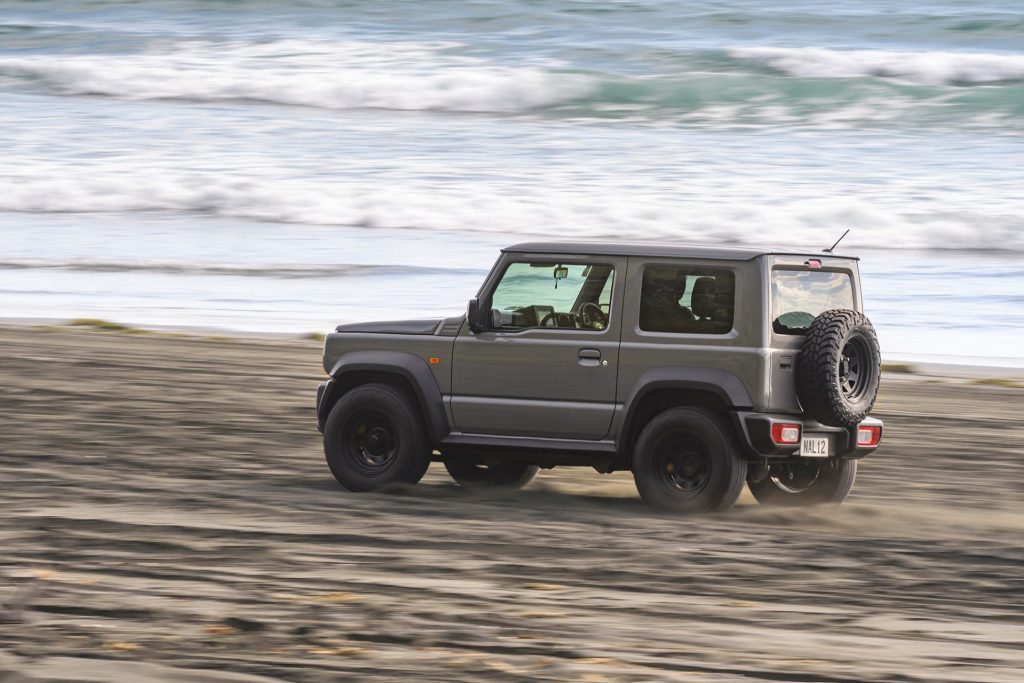 That said, the resulting car still isn't what we'd call quick. But the way you drive it changes completely. Where usually revs were a necessity to realise any form of motion, with the turbo attached, you now get the majority of poke below 3000rpm. It comes in a big but surprisingly linear gulp, disappearing in a poof well before the needle tips redline. Up top the Jimny runs out of puff, making shorter shifts the best way to hit 100km/h in the quickest time possible. With our tester's power not being representative of the final product, we elected not to put it against the clock. We're reliably told, however, that it can shame a 157kW/500Nm Ford Everest on the sand in two-wheel drive. Indeed, this feels like something that could harass all sorts of SUVs. In a race not including corners, anyway.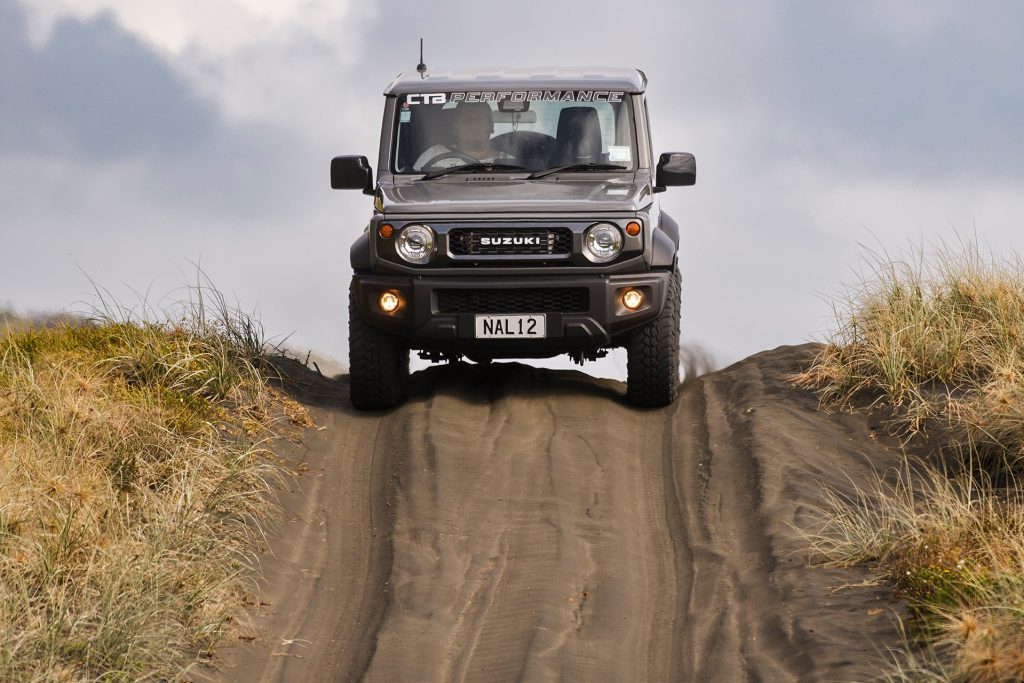 CTB's testing regime for the model was a no-stone-unturned affair. It involved several months of daily data logging of every journey no matter how banal, hours and hours on the dyno running extremely cold and extremely hot, and trips to Muriwai, Woodhill Forest, and Karioitahi to test its off-road mettle. These trips weren't necessarily about finding out whether the turbo made the Jimny even more of a gravel gun (it's already proven itself as one of the best off-roaders in the biz), but more about making sure the turbo didn't take any shine off its abilities on the trails. As Sam noted, they didn't want it to go out there and dig big holes.
It revisited Karioitahi during our brief fling, where we found the turbo to be a neat addition to the experience. The added power doesn't stifle the AllGrip four-wheel drive system in either high or low modes. While its low power delivery means your right foot doesn't have to travel far before the turbo is in full swing, it's easily modulated thanks to that aforementioned linear delivery. While exploring the dunes and cocking the occasional wheel, the engine note rings out nicely. Who would've known that this innocuous little engine could sound quite as good as this.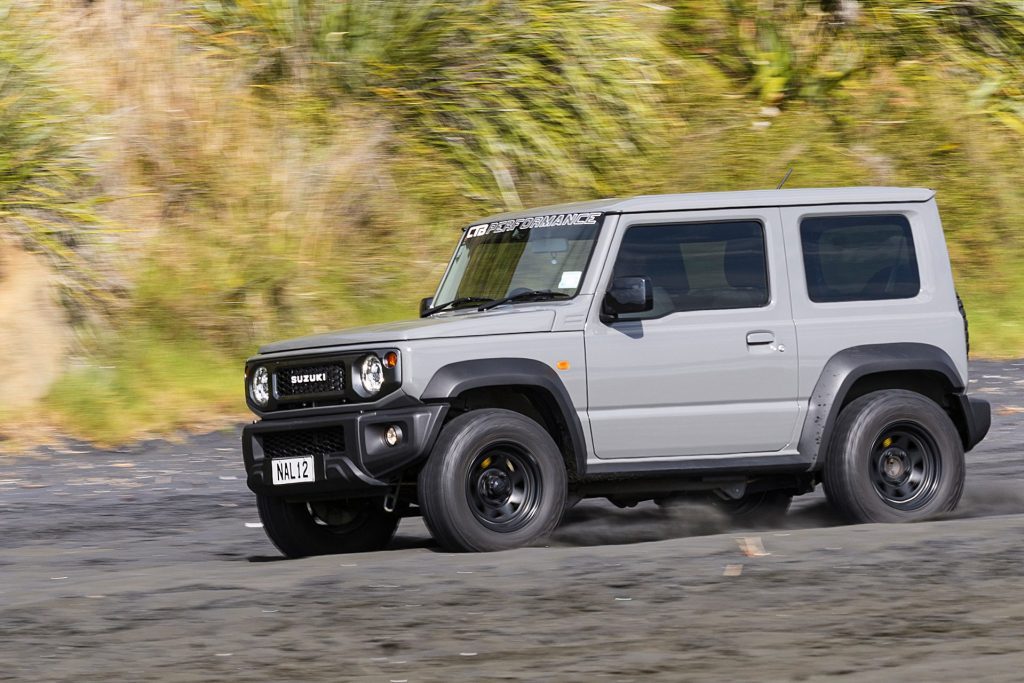 The exhaust on our tester was very much a work in progress. While CTB has the exhaust note and bubbly overrun nailed, they're still working on reducing the amount of drone the system generates in its current form. Once they've nailed that, they plan to offer the exhaust package as a separate option for Jimny owners.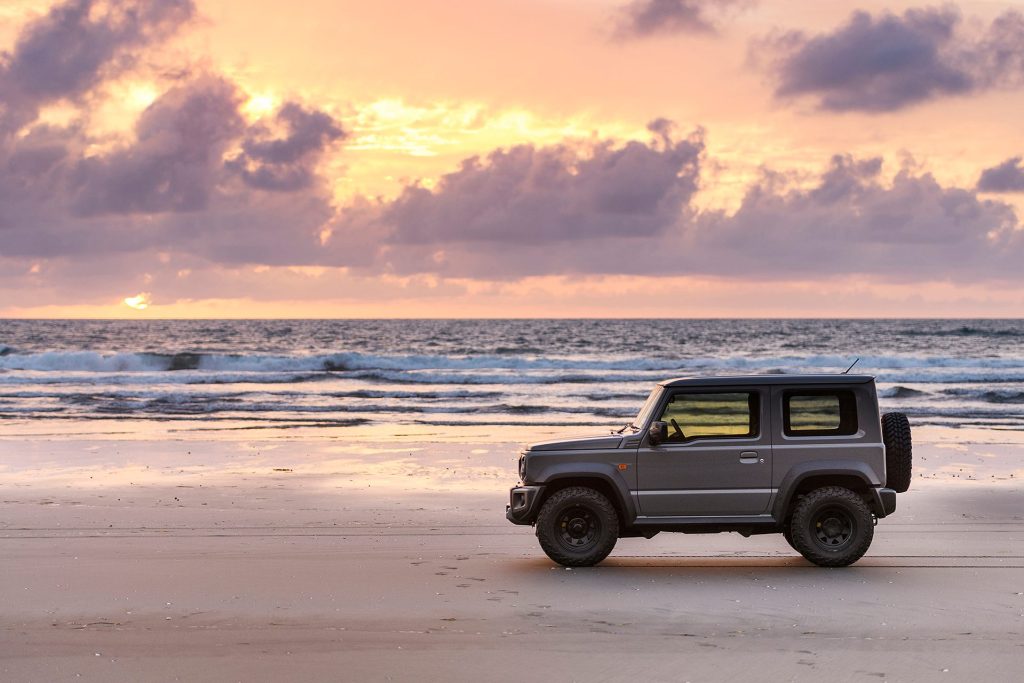 It's one of a number of different Jimny packages the team is currently nutting out. A snorkel and oil-cooler kit designed to work with the turbo are en route, as is a suspension, wheel, and tyre kit with the help of ARB. Towards the end of the year, CTB expects to take this Jimny proto to a new frontier with forged pistons, forged rods, a new ECU, and more boost. Why? Well, why not?