The compact crossover class might well be the most varied of all the new vehicle segments. Some are largely bespoke, others simply pre-existing hatchbacks with a splash more ride height and some slapped-on cladding. Some are off-road dynamos, others are flummoxed at the mere sight of gravel.
The newly updated MY2021 Subaru XV is one of the more interesting concoctions. It shares buckets of hardware with the Impreza, drawing it closer to the hatch-in-drag stereotype than most. On the other hand, being Impreza-based means it's all-wheel drive. Some three decades of testimony about Subaru's off-road capability drops a healthy clue as to whether it's any good at the rough stuff. One of the most hatchback-adjacent players also happens to be one of the most SUV-like. Go figure.
Visually, the XV gets a new egg-crate grille and simplified shrouds for the fog-lights on a revised front bumper. All models now come with automatic locking doors, and a reverse-dipping passenger wing mirror. The Premium model gets a new passenger wing mirror camera and front-facing monitor, a sunroof, silver roof rails, 18-inch wheels and a more comprehensive safety suite. More on that later.
The XV also now gains Subaru Intelligent Drive (SI Drive for short) and X-Mode. The former is Subaru speak for its engine management system — giving drivers the ability to switch between an economy-focused drive or a gutsier performance mode. X-Mode, meanwhile, is a software-based set of off-road drive modes. All models get the milder snow/dirt setting, while weirdly only the Premium gets a snow/mud mode.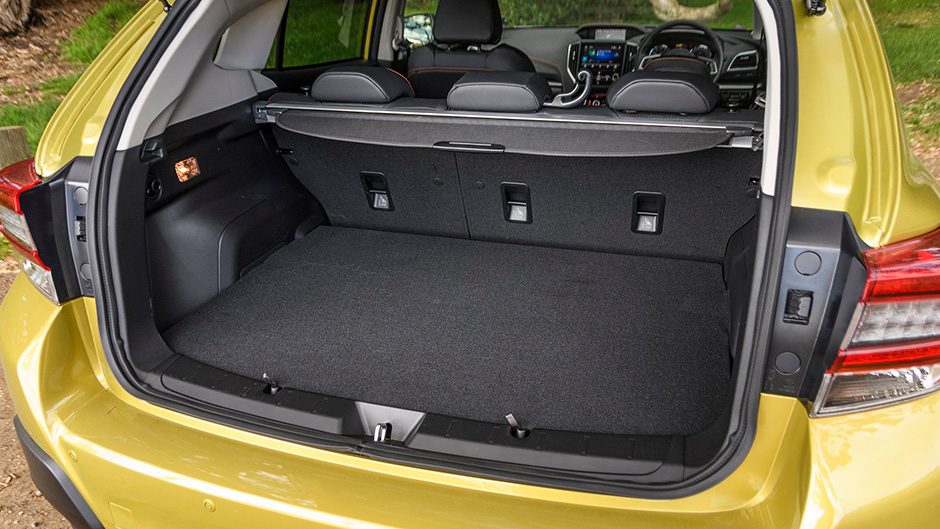 Although neither option triggers your standard locking-diff-low-range-decoupling-roll-bar off-road jargon, they instead offer alternative engine and transmission calibrations designed to free you from strife (or enable you to waltz right into the centre of it with confidence, if that's the aim). When X-Mode is activated, it suspends the CVT's lock-up clutch and uses lower gear ratios to help send power to wheels that have less grip. The traction control becomes extra sensitive, and hill descent is activated.
There's an element of 'if it ain't broke' when it comes to this mild refresh. The XV is a popular fixture among the NZ Autocar office, and a former comparison champion — having slayed the Mazda CX-3 and Toyota C-HR a few years ago. The reality of the added X-Mode and SI Drive is that neither is transformative. A lack of summer rain meant a lack of mudding opportunity, and despite the slick nomenclature SI Drive feels a little archaic compared to other drive mode options in the XV's rivals. The new economical 'Intelligent' mode doesn't even change the car's claimed or real-world economy figures.
But there's no doom or gloom here. Even with the added equipment, pricing is untouched ($39,990 base, $42,490 e-Boxer Hybrid, and $44,990 for the pictured Premium), and competitive — especially considering its standard AWD. And, the 'segment best' accolades don't stop there. The XV Premium sports Subaru's full Eyesight safety suite. It's one of the few systems to complement sensors with cameras, and is well known among both scribes and rival brands as one of the quickest-reacting ecosystems in the event of a crash. All models get radar cruise, lane keeping and pre-collision brake assist, while the Premium adds RCTA, high beam and lane change assist, blindspot monitoring, and reverse automatic braking on top.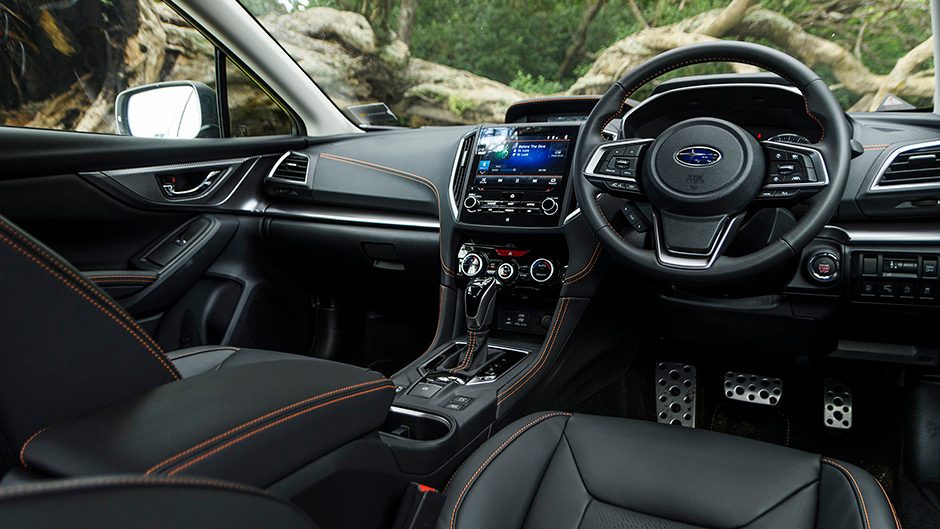 It's also one of the roomiest cars in class. While the 310L boot doesn't set any records, the XV features one of the roomiest living spaces. Despite being more hatchback-esque than most crossovers, rear leg- and head- room is steller for adults, and shoulder room all round is commendable. What compounds all of this is how airy the XV feels, largely because of its gaping glass house. It's a night and day difference compared to the claustrophobic confines of a C-HR. The interior itself is a very familiar mix of soft-touch surfaces and mostly conventional layout. A huge camera shroud above the rear-view mirror and twin screens in the dash denote you're in a Subaru, the latter being an interesting quirk to get used to.
If there's an area on paper where the XV looks a little vulnerable, it's the powertrain. Nothing about the very familiar 115kW/196Nm 2.0-litre flat four leaps off the page, apart from the fact that it lacks any means of forced induction. But again, it's a case of try before you cry. While it can be a little sluggish off the mark, the admirable Boxer is more than adequate in daily use, making up for any performance deficits by being super smooth and quiet (yes, even with that CVT attached). Those who detest the increasingly prolific tightly wound turbocharged triple will find a happy home here.
Similarly workmanlike is the way the XV corners; it's a capable steer. I'm not sure if it's the brand's all-wheel drive background, but all Subaru products feel innately planted to my fingertips when prodded. The XV is no exception; there's little real body roll despite the extra ride height, and a predictable tendency to slip into understeer when asked to do too much.
The updated Subaru XV doesn't move the needle but there's a lot that can be said about the value of predictability and consistency, especially as we leap out of the dumpster fire that was 2020. You know what you're getting here, and it's a very good thing overall.
| | |
| --- | --- |
| Model | Subaru XV Premium 2021 |
| Price | $44,990 |
| Engine | 1995cc, flat 4, DI, 115kW/196Nm |
| Drivetrain | CVT, all-wheel drive |
| Fuel Use | 7.0L/100km |
| C02 Output | 159g/km |
| 0-100km/h | 9.83sec |
| Weight | 1445kg |