Some are a little confused by the WRX Saigo, thinking it marks the end of the fourth generation of Subaru's sporting sedan. But the end is not quite nigh for one of our faves.
It seemed a bit early to be saying goodbye to the WRX, we thought, as we drove the Saigo limited edition. The name apparently means 'last' in Japanese, but it's not the end of the line for this model; rather it's the final limited edition Subaru NZ will offer here. It's not quite time for Fuji Heavy Industries to pull the plug on the current generation of Rex, which we are told still has more than a year to run.
As such it's still too early to know how the next WRX might shape up, though the recently released Levorg gives us a good hint. Expect an evolutionary design of what you see here, but the bones will be different, as it will sit on the firm's new modular platform. We'd expect an overhauled powertrain, which might even be electrified. We'll probably know more towards the end of the year on that score.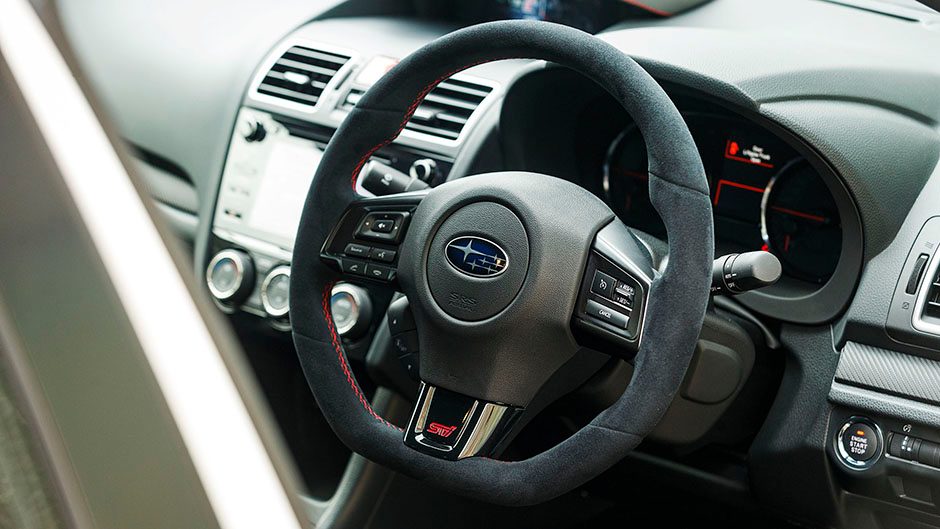 Over the years we've consistently rated this generation of WRX as an affordable, practical sportster, and even as it reaches retirement age, that's pretty much still the case.
First though, what makes a Saigo? It's based on the entry-level WRX ($48,990 or $50,990 with the CVT) but they've added black exterior detailing, 18-inch STI wheels, suede-trimmed Recaros and steering wheel, Harman Kardon audio, seat heaters and powered adjustment for the driver. The manual version also gains uprated Brembo brakes. There are just 18 Saigo WRXs to go around, each costing $55,990 regardless of which transmission you opt for.
And as is the case with these limited run models, by the time you read this, most will have been accounted for, they tell us.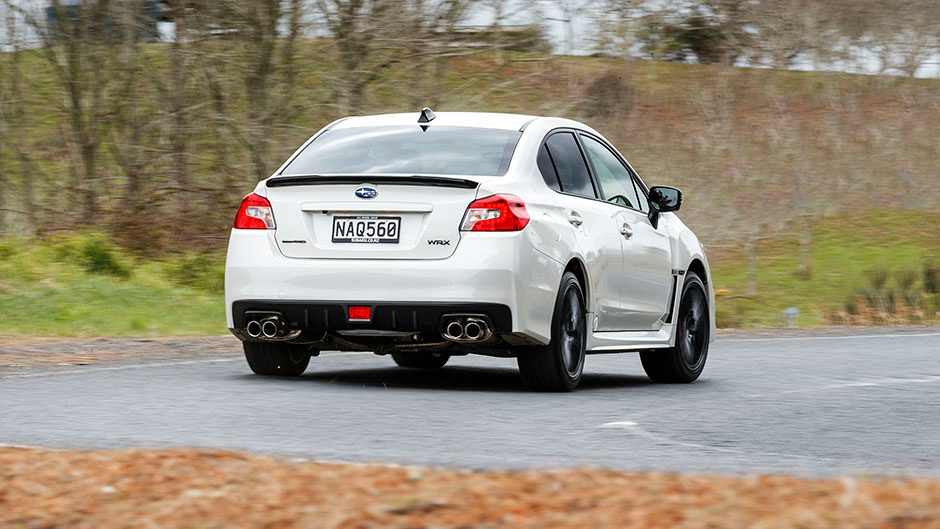 There is no power up for this special, the 2.0-litre D.I. turbo flat four making the same 197kW and 350Nm of torque it always has. Our test car was a novelty, having three pedals in the driver's footwell. One of the key talking points of this generation was the availability of an automatic, a CVT at that. We've found it to be a good thing over the years, nah really, but stirring along a WRX is best done with a manual, isn't it? Well certainly when doing what a WRX does best, and that's rounding up gnarly back roads.
Even unfettled, the 2.0-litre spits out enough to excite. The boost kicks from around the 2500rpm mark, and the ratios are stacked to keep it perky, though it gets short of breath by 6000rpm. And it's overall ratio is short, top equating to 2500rpm at 100km/h. But it means in-gear acceleration is forthcoming, even if it does little to trim fuel use, which in our hands ranged from 11 – 19L/100km, depending on how much WRX-ing we got up too.
Subaru's six-speed manual has never been one to slot itself silkily between the gates. It's still a notchy operator but with a deliberate action it's easy enough to find the right slot. There's no auto blipping for the downshifts here, but with a bit of practise you'll soon have them smoothed out with some of that old fancy footwork on the pedals.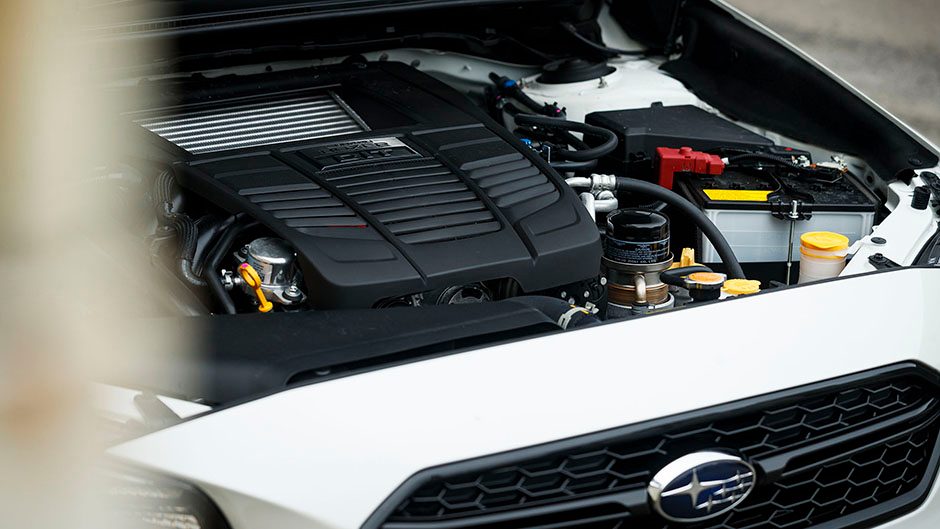 Yet it's a rarity you'll need to pluck second gear for a corner exit, given the WRX's grip. We were content with a downshift to third prior to the corner, a little brake to settle things and then let the chassis do its thing. The steering sets it on course, the weight transfer is nicely managed and the front tyres don't easily surrender their grip. And with AWD and a stable launching pad, you can gas it early and shoot off the bend. The steering has a decent pulse and the weighting is just so, no steering modes to mess with. In fact there are no modes here at all, nor any tricky driver aids apart from torque vectoring by brake. You notice it helping keep things online, though step off the ESP to Trac mode, and you then have leeway to trim that line yourself. And it's nice to use the steering and throttle to stave off the tyre scrub. The fixed rate suspension gives both compliancy (no crashing or bump stops smashed here) and control. It does have the ride of a sport sedan however, but then that's what it is. The Brembos work well too, not too snatchy so you can balance the weight transfer on to the nose and they're strong enough to hold up to a decent downhill run without wilting. The tyres make a hell of a roar however and the engine note is flat (though it's dominated by the tyres anyway). It can drink headily too but it's still good fun.
There's the annoying 'rev hang' of a modern manual (the electronics leave the throttle open a tad between shifts in order to limit the effects of a richer than desirable air-fuel mixture, which is bad for emissions) that can make it harder to drive smoothly, particularly before everything's up to temperature. And so we can see why the two-pedal version comfortably outsells the manual. Subaru's Eyesight safety and driver convenience aids are missing too, as they are not compatible with the manual transmission, while you also miss out on the handy side view camera system. You'll want all the help you can get to keep those STI alloys black and round.
Recaro seats are designed with American all-you-can-eat waistlines in mind, the bolsters most accommodating. The steering wheel's suede wrap looks and feels the part, and isn't slippery like it is in AMGs. WRX is still a likeable character for the everyday, the sporty ride liveable, the front bumper doesn't grind itself out on driveways, there's enough passive safety and the size is sufficiently handy to be considered a family car. There are newer competitors like the Focus ST to now consider, but the WRX still has the small, sporty and affordable 4×4 niche to itself.
| | | | |
| --- | --- | --- | --- |
| Model | Subaru WRX Saigo | Price | $55,990 |
| Engine | 1998cc, flat 4, T/EFI, 197kW/350Nm | Drivetrain | 6-speed manual, all-wheel drive |
| Fuel Use | 9.2L/100km | C02 Output | 213g/km |
| 0-100km/h | 5.9sec | Weight | 0000kg |