Given the popularity of high riders, we shouldn't be surprised that outback is far and away the best selling Subaru. It accounts for almost one in two sales of new vehicles for the firm. And now the range has undergone an update to help maintain momentum.
It's not what you'd call a transformation, more a mild makeover. While there's enough new gear to warrant a price rise, there's no change in that department. So the styling and technology enhancements are essentially on the house. No new engines or anything either, but the CVT gets a tickle up to make it more responsive.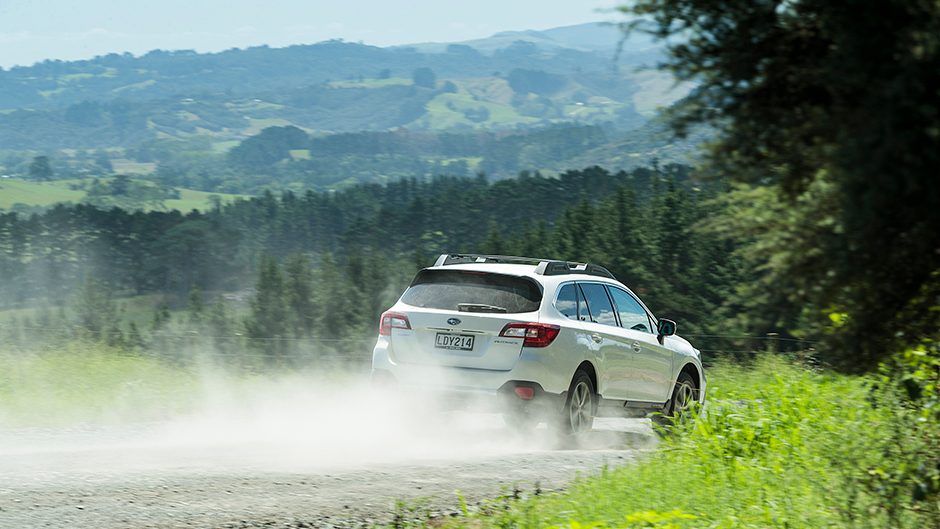 Subaru calls Outback the 'ultimate vehicle for the Kiwi lifestyle'. Are they right about that? If the idea of a medium SUV is abhorrent to you, then a raised wagon might make more sense if you need space, and plenty of it, and some off-road ability. For the Outback can genuinely go places, with permanent AWD and 213mm of ground clearance. And then it will turn around and show most big SUVs the way on road.
Tyres have a bob each way in the road and elsewhere camps, with Duelers not quite tarmac tearaways, nor off-road mudpluggers. They're better on seal than acting as mudlarks, but are ultimately the limiting factor if you're forging on in either environment.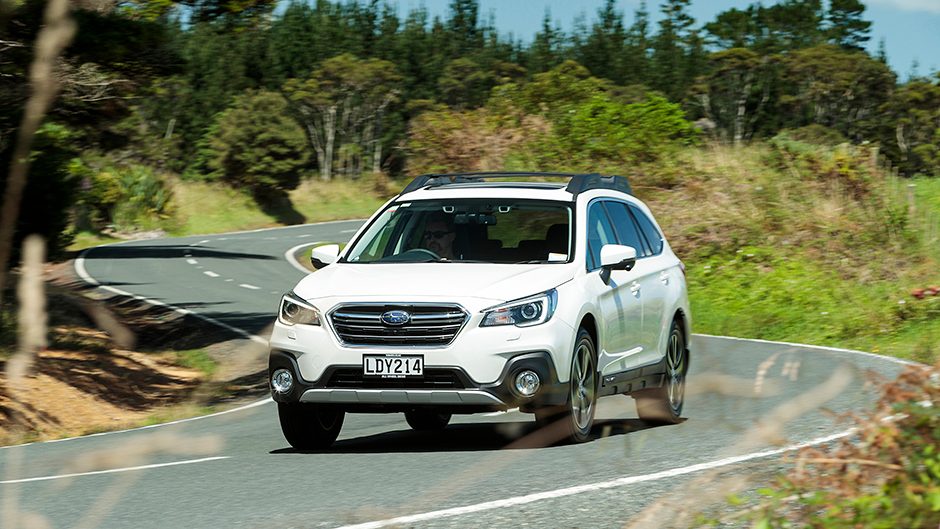 The Outback line-up remains a three-pronged affair, with the Sport and Premium models sharing a naturally aspirated 2.5-litre flat four, while the 3.6R Premium has a flat-six mill in the prow. Power output of the VVT 2.5 is unchanged, stumping up with 129kW at 5800rpm and 235Nm at 4000rpm. Pushing 1636kg all up, it can feel quite quick once in its best operating range but against the clock not so much.
The CVT slip prevents it from getting off the line as quickly as an auto, and it does mock upshifts en route to a 0-100km/h time the wrong side of 10sec. Not by much mind. Same with overtaking, a best of 7.3sec and 207m not giving a great indication of quite how quickly the Outback can deal to slower vehicles or difficult roads. It's not that this is a weapon as such – it's a bit too soft and bouncy for that – but with all-paw grip, nice weight balance and a low slung engine it can forge on alright. Steering is accurate and nicely weighted but talkative it isn't via those 60 profile Duelers.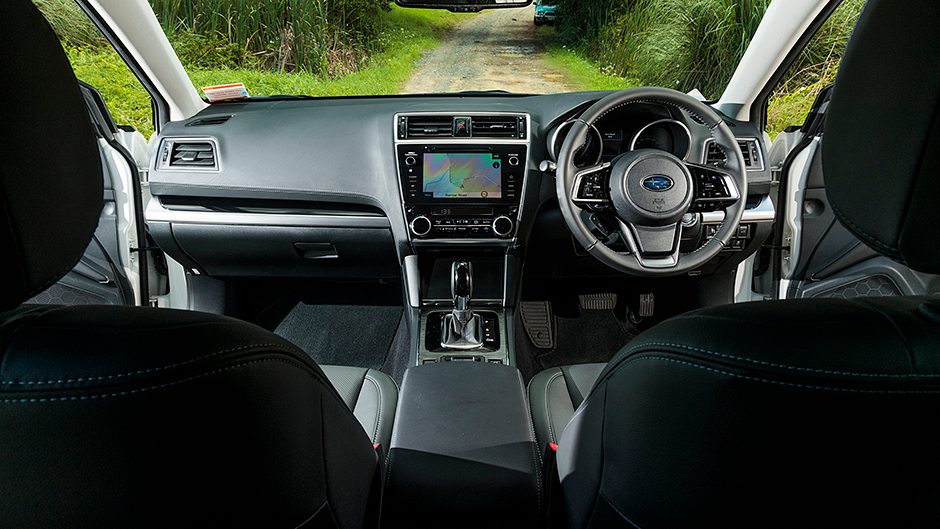 Talk about absorptive though. And quiet. It seems to gobble up any sort of road roughage in its path, thanks to those long travel boingers. And you hear almost nothing from the engine or tyres. It's executive car quiet on the go, and we just love the noise the doors make when they close.
With ever-improving autos CVTs aren't quite as impressive, despite continuous updates but this one works well enough. If you're really in a hurry give it a manual paddling to keep the tacho busy in the 4500-5500rpm range, with second and third 'gears' handy in the hills.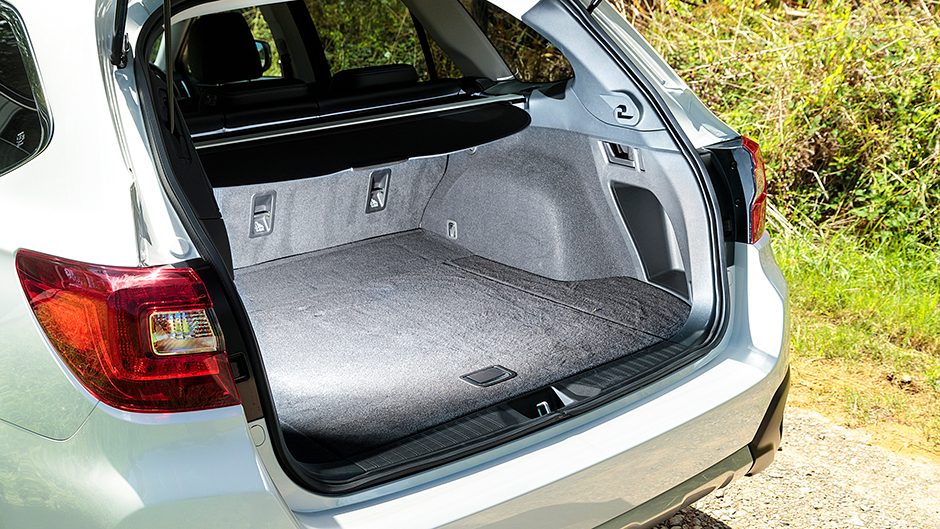 Don't believe the average fuel use reading though. It reached a high of 9.0L/100km in our hands, but the way the fuel gauge was sinking we'd suggest 12 or so is more likely, especially when using Sport mode, a must really if you want any semblance of decent performance on rural roads. However, if you're a gentler soul leave it in 'i' mode and it wafts along nicely at 100km/h ticking over at a lazy 1600rpm. Just beware that overtakes require a bit of judicious preparation and timing.
And the other changes of note? Not much really, a new grille and bumper design, new LED headlights with integrated DRLs, silver bash guards, more aerodynamic and therefore quieter wing mirrors, brighter LED indicators. It's the safety arsenal that gets a further upgrade, which will doubtless take its already five-star crash rating to a Gold star status. Subaru's Eyesight system, now into its third iteration, adds lane keep assist, while Premium models add Adaptive headlights, and front and side view monitors.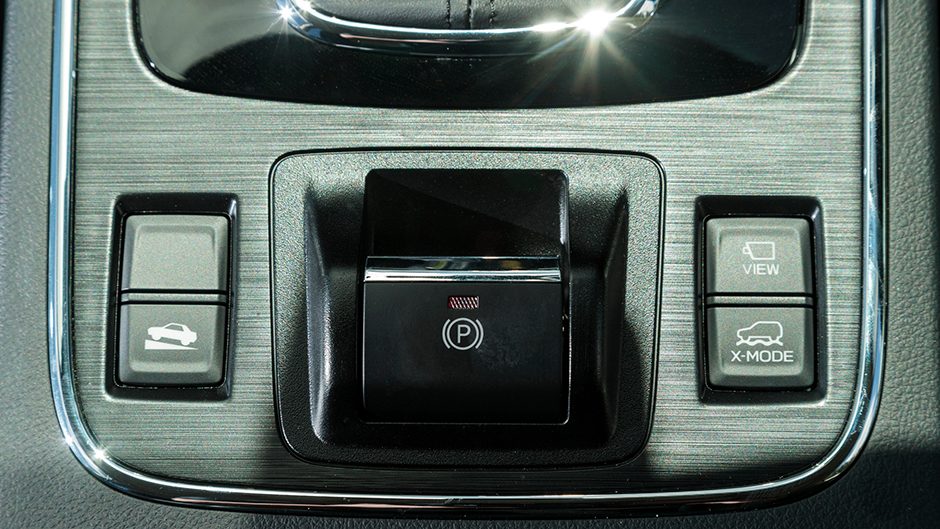 Apple CarPlay and Android Auto mean Google Maps and Apple Maps can be used, but Premium models have sat nav anyway. And much more besides. Our $49,990 2.5i Premium came with a sunroof, active cruise control, blind spot monitoring, AEB, leather trim and electric seats, comfort entry and pushbutton start. As Air NZ would say, The Works.
So nowadays while most new vehicles are getting turbo power which makes for better performance down low, vehicles like Outback 2.5i compensate by being a nice drive most of the rest of the time. Need more go power? For $10k extra you can upgrade to the 3.6 six-pot version. Ultimate Kiwi vehicle then? Not quite, not the 2.5 at any rate, but we can see why overall it's Subaru's top seller.
| | | | |
| --- | --- | --- | --- |
| Model | Subaru Outback 2.5i Premium   | Price | $49,990 |
| Engine | 2498cc, flat 4, EFI, 129kW/235Nm | Drivetrain | CVT, all-wheel drive |
| Fuel Use | 7.3L/100km | C02 Output | 167g/km |
| 0-100km/h | 10.59sec | Weight | 1630kg |