Subaru New Zealand has confirmed its turbocharged Outback is destined for the local market, arriving just in time for summer.
Said to be the "greatest Outback of all time", the new model comes fitted with a 2.4-litre turbocharged boxer four-cylinder engine providing nearly 50kW and 100Nm more power over the current naturally aspirated 2.5-litre.
The 2.4-litre turbo boasts 183kW and 350Nm and is now capable of towing 2400kg, plenty more than the 2.5's 2000kg.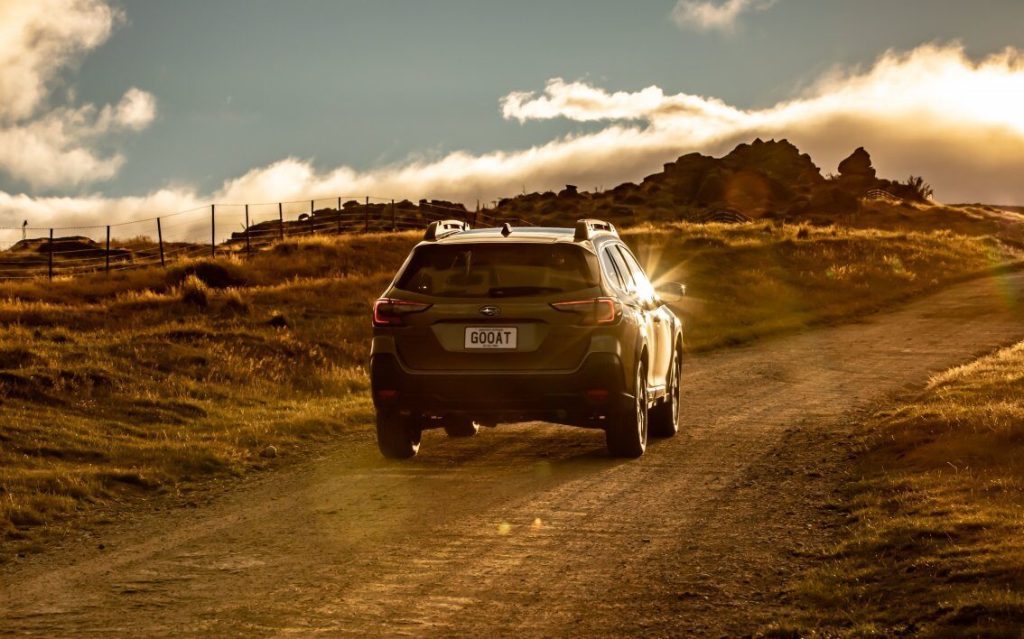 New Zealand will receive two model variants including the flagship Outback Touring 2.4T and the Outback X 2.4T which is aimed at outdoor adventurers.
Both of the new models are fitted with revised CVT gearboxes with different gear/differential ratios to suit the engine's increased power.
Subaru says the 2.4-litre turbo Outback can achieve a 0 to 100km/h time of 7.5 seconds, 2.1 seconds faster than the 2.5-litre. No word on fuel consumption however.
Inside the Touring, passengers are treated to Nappa leather seats, an electric sunroof, heated steering wheel, Harman Kardon audio system and a rear power tailgate.
This premium variant includes a spectacular 11.6″ tablet-like touch screen with satellite navigation, as well as a Driver Monitoring System (DMS) with facial recognition to detect driver drowsiness or distraction.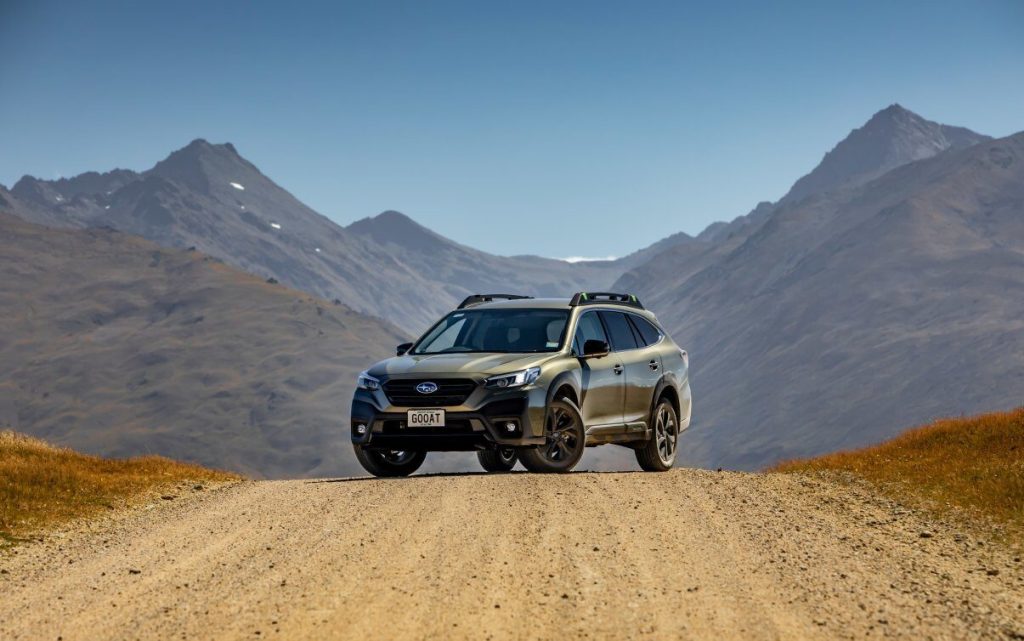 For those looking to take their Outback into the great outdoors, the ruggedly styled X variant features 18-inch alloy wheels, a black grille, mirrors and rear badging. Green accents also make an appearance inside and out including the stitching on elements like the water repellant synthetic leather seats, centre console, steering wheel and gear shifter.
With the outdoors in mind, the X comes with a dual function X-Mode which has deep snow and deep mud settings. It also gets satellite navigation, a rear power tailgate, and black roof rails with green tie-down points.
Pricing will be revealed closer to the launch of the new model in New Zealand with Subaru saying the model is expected to arrive this December.