Kia New Zealand has reaffirmed its commitment to the Halberg Foundation, presenting the organisation with a fleet of Niro Electric Vehicles as part of its ongoing partnership.
The 10 new vehicles will be utilised by staff members around the country to further the work of Halberg, which aims to support physically disabled young New Zealanders to be active in sport and recreation.
"We are incredibly proud to have such a longstanding partnership with the Halberg Foundation, an organisation which does so much good for people in the community," said Managing Director of Kia New Zealand, Todd McDonald.
"Our support started in 2009 and is now entering its 13th year, which is Kia's longest continuous partnership here in New Zealand.
"We are humbled to know that our involvement helps with the work of the Foundation, in turn helping people with disabilities to share in the love of sport."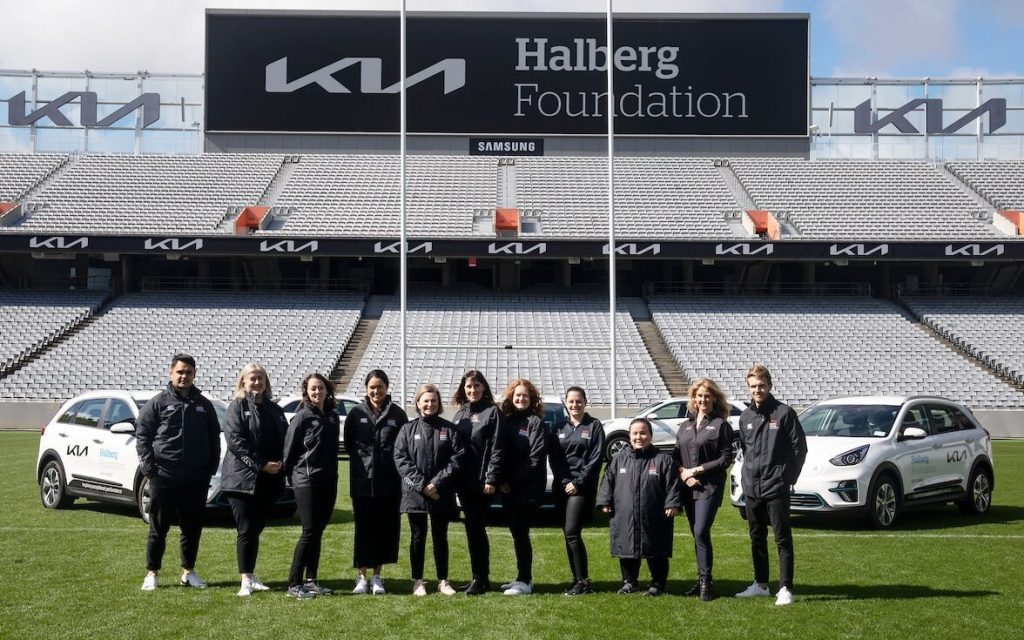 The transition from traditional internal-combustion engine cars to a fleet of Kia Niro electric vehicles is symbolic of the shift towards zero emission motoring.
"Sport is one of the healthiest pastimes people can participate in, so supplying a fleet of electric vehicles with zero tailpipe emissions is complementary to these endeavours," said McDonald.
"It also aligns with our own vision as a company, an initiative called Plan S. A component of the plan is an increasing electrification of the fleet and a move to vehicles which deliver a more sustainable future.
"This new Halberg Foundation fleet is evidence of Plan S in action and it's exciting to be able to include our brand partners as part of this journey."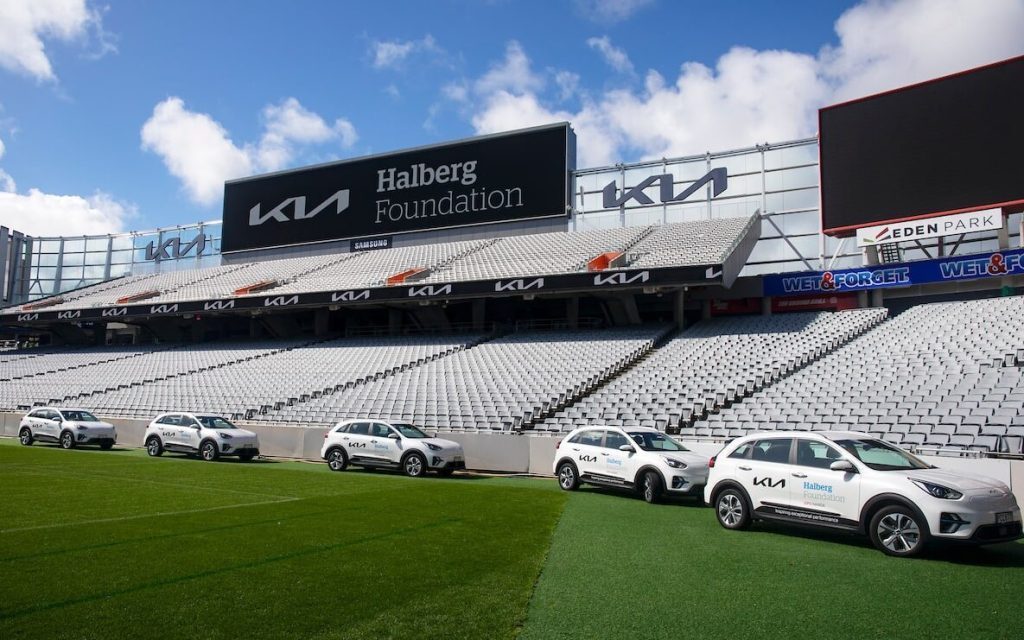 The Niro EV has a charging time as low as 54-minutes to 80 per cent when using a 100kW DC fast charger and, with a maximum range of 455km, will be more than capable of driving significant distances between top-ups.
Anne-Maree Broom, Interim Chief Executive of the Halberg Foundation, said "We are grateful for Kia's ongoing support, as keeping our team mobile is pivotal to the success of the organisation and what we're able to achieve through connecting with communities around New Zealand.
"Being able to travel in Electric Vehicles is incredibly important to ensure we are supporting a sustainable environment. This complements our sustainable health outcomes through being active."