The Toyota 2000GT has always been an incredibly sought after classic before the current boom in interest in old-school Japanese cars took hold. This has only further increased the level of interest in top notch examples of the svelte '60s coupe.
This 1967 example, set to go under the hammer at the upcoming Amelia Island Auction in a month's time, is likely to be one of the priciest and most lusted after 2000GTs in the world.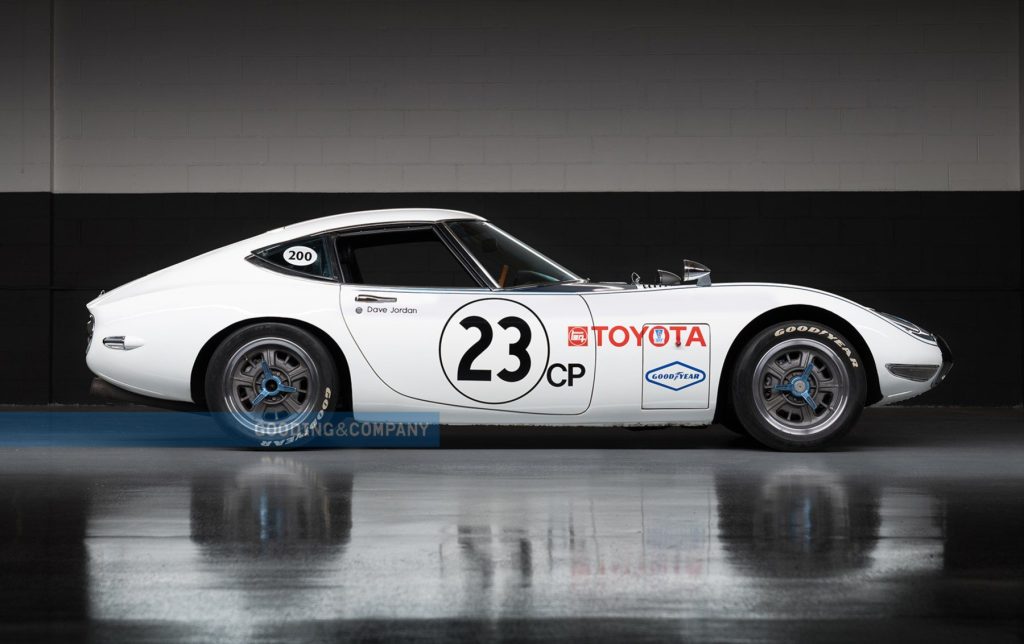 There are two key reasons for this. The first is that it just happens to be the very first 2000GT ever produced, sporting the chassis code MF10-10001. The first and last examples of any model with a heritage like the 2000GT tend to command a significant premium at auction.
The second reason links to this particular example's racing lineage. It's one of three 2000GTs built by American tuning legend Carroll Shelby. They competed in the SCCA's C-Production class, and weren't particularly successful (especially when compared to the Le Mans programme Shelby was simultaneously involved with at Ford at the time).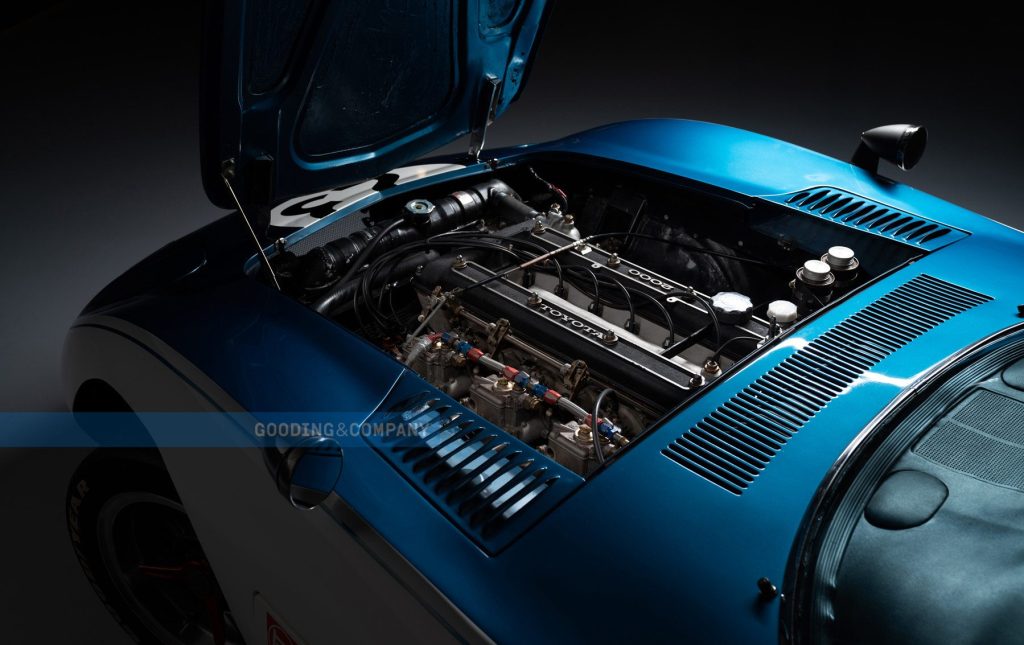 Ronnie Bucknum and Dave Jordan steered this car during its active racing life. Bucknum briefly competed in Formula 1 (becoming the first person to ever race a Honda-powered car in the series), was a race winner in USAC Champ Car, and finished third in Ford's famed 1-2-3 at the 1966 24 Hours of Le Mans.
'Davey' Jordan, meanwhile, once raced in a Chevrolet Corvette team run by movie star James Garner, eventually becoming a regular in Formula 5000 competition.
The 2000GT has had just one owner since 1980 — Toyota Motor Corporation. In recent years they have proudly displayed the car at some of the world's greatest motoring events around the world.
It's made appearances at both the Goodwood Festival of Speed and at historic car events in Monterey. It's also a best-in-class winner at the iconic Amelia Island Concours d'Elegance event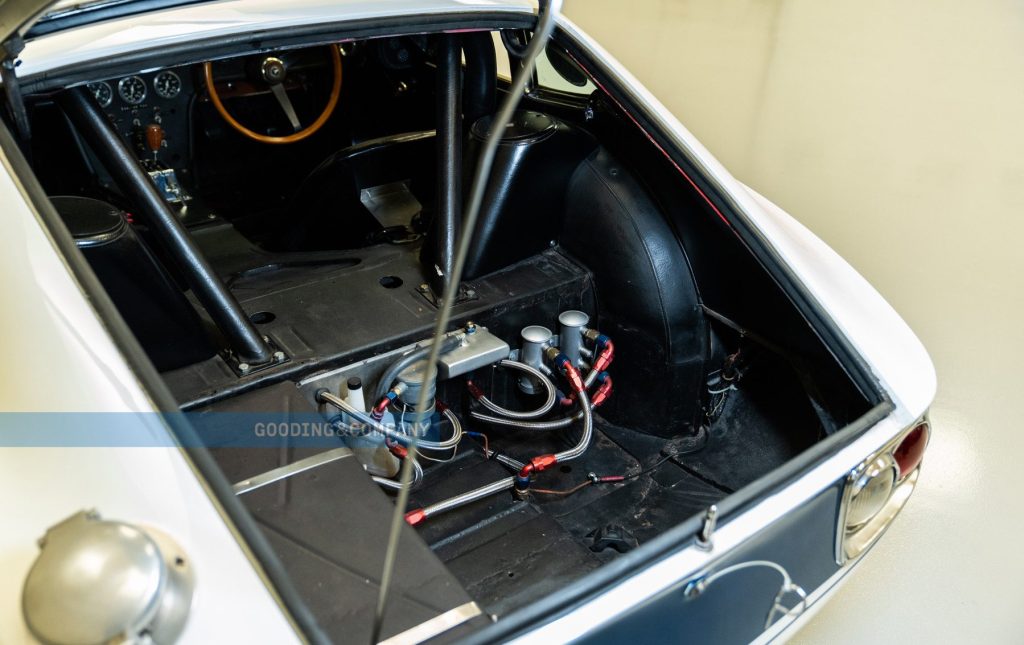 It's unknown exactly what the race-bred 2000GT will sell for, with auction hosts Gooding & Company yet to name an expected price for the model. It has been floated, though, that it could become the most expensive Japanese car in the world at auction.
For context, a stunning red 1967 example sold in 2020 for approximately $1.3million. That followed a Japanese-market version's high profile sale in 2019, where it changed hands for a similar figure.