Ferrari's scheme to join the deeply profitable luxury performance SUV space race finally appears to have a start date.
The storied Italian marque has published a 30-page 2021 sales report document. In it, it confirmed that 2021 was an excellent year for the manufacturer (luxury brands by and large all rebounded handsomely during the Covid-19 pandemic), with details about the Purosangue also included.
The report states that Ferrari set a sales record in 2021, beating its previous record from 2020 (ironically both years were impacted by the pandemic). The report says that the brand delivered more than 11,000 vehicles; Ferrari naming its turbocharged V8 models as its best sellers.
These include the recently launched Roma, the Portofino, and the F8 Tributo and Spider twins. V12 models experienced a sales decline, although Ferrari indicates this is in part down to a reduced volume of 812 Superfast models.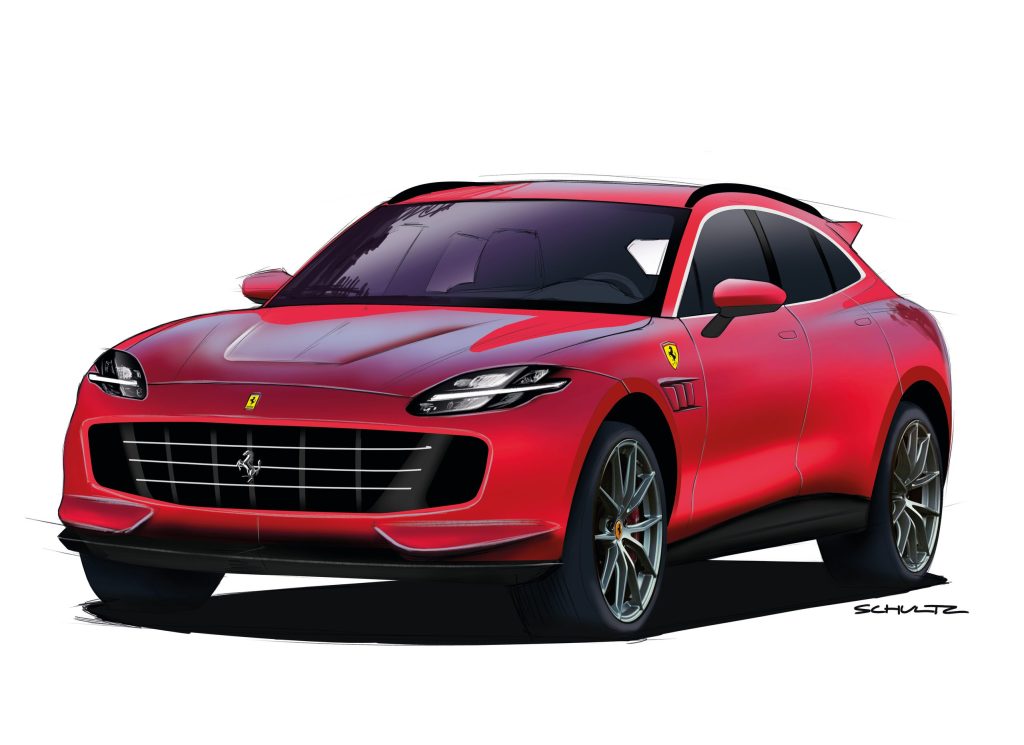 The report states that the Purosangue will enter production this year, before deliveries commence some time in 2023. It's one of several models that enter production in 2022, joined by the likes of the Daytona SP3.
Sadly Ferrari didn't unveil any further details about the Purosangue, meaning that much of the model's construction and powertrain is still firmly undetermined and under wraps.
As previously reported, early testing prototypes versions of the Purosangue were spotted rocking heavily modified Maserati Levante bodyshells.
The Levante association prompted questions of whether the Purosangue would include a Ferrari V8 under the bonnet. But it's tipped that the model will instead use a V12 from the brand's stable in the hopes of giving it a point of difference compared to the competition.
If similar performance SUVs are anything to go by, the Purosangue is likely to be a sales smash before it hits the showroom. Porsche, Maserati, and more recently Lamborghini and Aston Martin have all benefited greatly on the books from their contributions in the segment.
Spy snaps have already been taken of the Purosangue wearing bodywork closer to its production form … looking somewhat similar to NZ Autocar's attached in-house renders. As the year goes on, we're curious to see more from the prancing horse.