When it comes to the topic of classic Hondas surging in value as part of the Japanese performance car boom, most immediately think about the marque's Type R back catalogue and maybe the odd NSX.
Perhaps less considered, though, is the CR-X. The diminutive Civic-based coupe has attracted a cult following over the years, thanks in part to the fact that most of them have been driven to death by young enthusiasts, and thanks to the decline of the cheap sports car segment.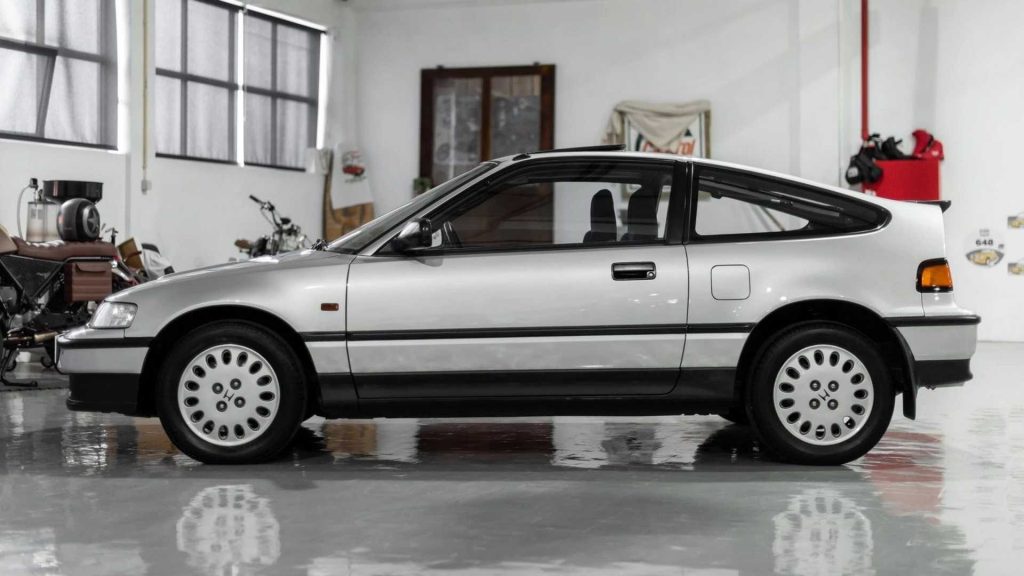 In short, it's a great time to offer a CR-X for sale if you happen to be sitting on one with the mind of getting rid of it. And, potentially the best CR-X on the planet has landed for sale in, of all places, Portugal.
In a lot of ways it's a fairly unremarkable example. It's a latter-generation left-hook 1990 '1.6i-16' model (the equivalent to our SiR), with a sunroof, a manual, no silly modifications and Honda's signature telephone-dial-style wheels.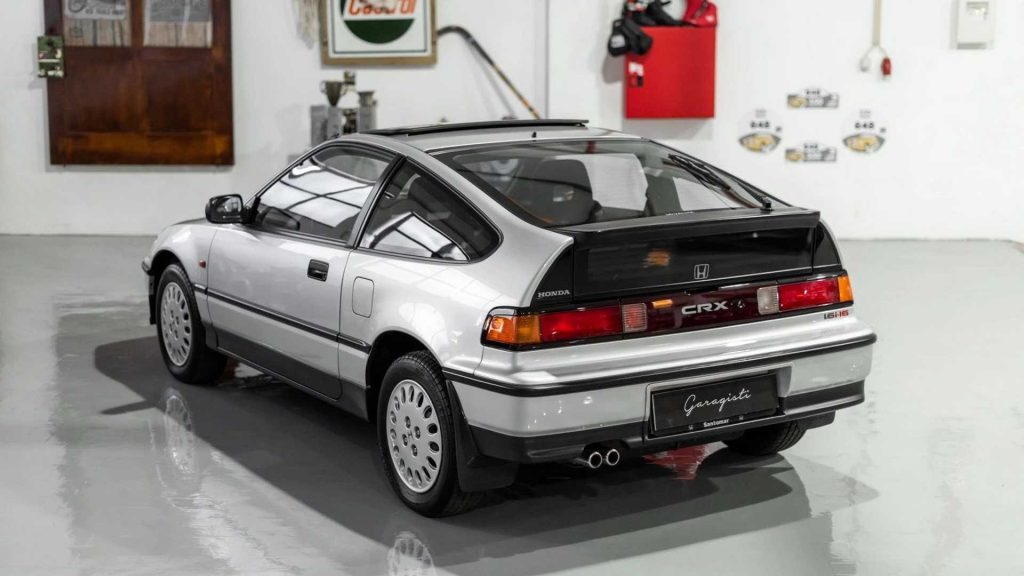 What makes this CR-X special is, inevitably, the thing that features in the headline. It has just 10 miles (or 16km) indicated on its odometer. This means that in its 31 years on the planet, it's travelled just 51 metres, or 1.15 McDonald's drive-thru lanes, per year.
The interior and exterior are naturally immaculate. The cabin is particularly impressive, with the original cloth fabric buckets looking splendid and the leather boot and otherwise banal components like the leather manual shift boot and steering column looking brand new.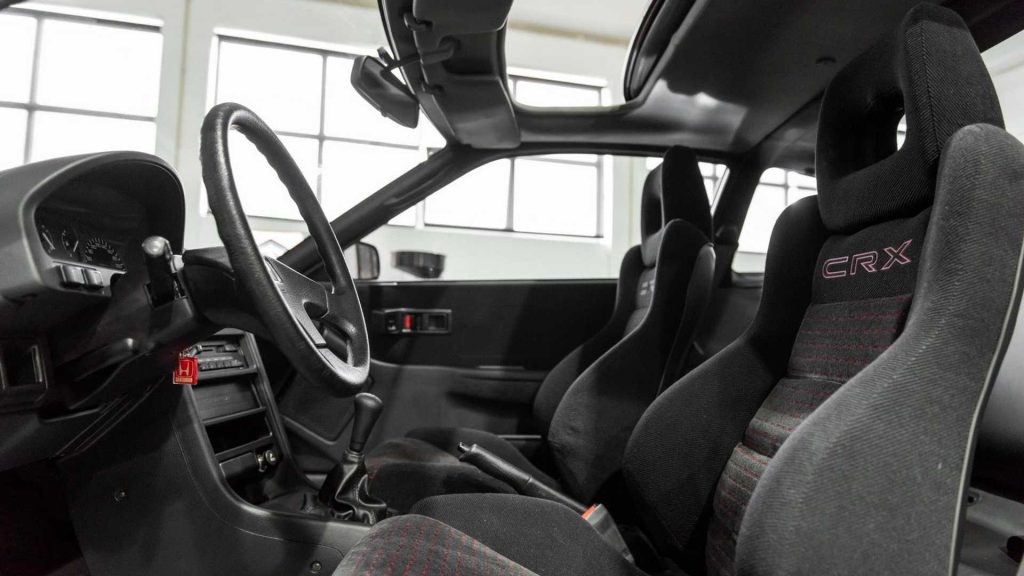 According to reports from Portugal, this CR-X spent a period at a local Honda dealership before heading to a private garage where it spent a few decades off the ground on jack stands. Further evidence of its lack of miles includes the tyre's original markings and the protective paper floor mats.
In fact, it's claimed that the only unoriginal parts of this car are its battery and its brake fluid.
The one criminal element is that the minty CR-X's price has not been named. It's safe to assume, though, that in the current climate and in this condition it will not be particularly cheap.