A new study by Imperial College London has found that car tyres and brakes produce more particle pollution than exhaust gasses.
It was found that in 2021, 52 per cent of all particle emissions were produced by tyres and brakes. The study mentions that in London alone, approximately 9 million kg of tyre wear particles were released into the environment from the city's 2.6 million registered vehicles.
The implications of this is that the polluting substances are entering the environment and can cause severe health problems among humans.
Particles can enter waterways from roads during rainfall and can also become airborne if they are mirco or nano in size.
Apparently, tyre and brake wear particles are already having an effect on people with symptoms ranging from skin and eye irritation to organ damage.
Researchers are currently investigating whether the pollutants can enter our bloodstream and cross cellular barriers.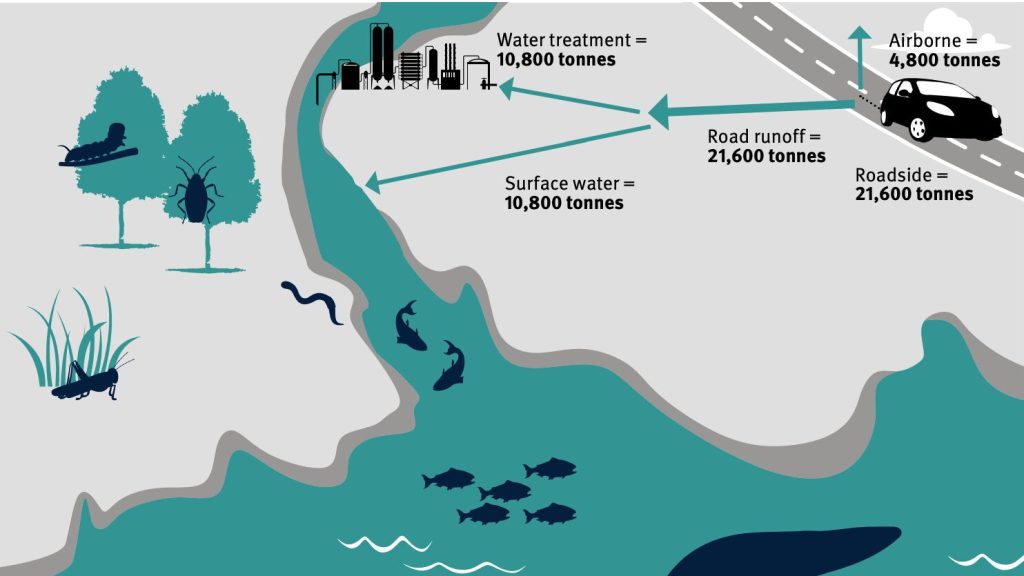 The study suggests that road surface water runoff can be put through filters to prevent the particles from entering the environment.
At the root cause of the problem though, one such way in which carmakers could help reduce tyre wear particle pollution is by limiting vehicle weight.
However, this now leaves us with another problem as most manufacturers are making the switch to fully electric model lineups which weigh a significant amount more than the likes of an petrol or diesel vehicle due to their batteries.
For example, an all-wheel drive Tesla Model 3 weighs approximately 1829kg whereas a petrol-powered BMW 330i xDrive weighs in at 1672kg.
Imperial College London also stated that its important tyre materials have passed wear resistance regulations.
This isn't the first report to come out regarding the issue either as tests last year found that tyre wear produced roughly 2000 times as much particle pollution than engines.