A group of students from the Technical University of Munich (TUM) has smashed the world record for the longest distance travelled in an EV; they posted just over 2573km before the battery ran out of charge.
To achieve this, the TUfast Eco team spent six days driving a modified version of its old 'muc022' car around Munich airport.
The car had previously been used in a number of other competitions for efficient EVs. However, the students made a few key aerodynamic and weight-saving changes to achieve the new record.
A larger 15.5kWh battery was installed, which helped the EV go the distance in a total of 99 hours – racking up 2573.79km on the odometer in that time. The previous record of 1608.54km was eclipsed on the fourth day of driving.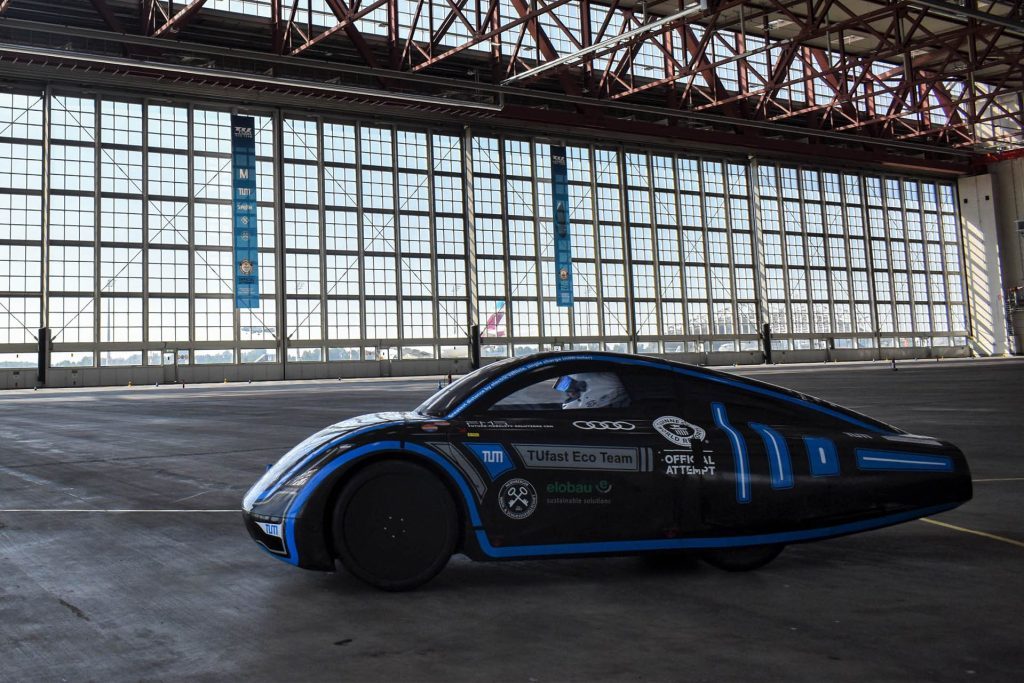 Muc022 consumed as little as 0.6kWh per 100km which was no doubt helped by its super-slippery drag coefficient of just 0.159. The EV also weighs just 170kg without the driver and is powered by a 400W permanent-magnet synchronous motor.
"Congratulations to the TUfast Eco Team on this terrific success. We are proud of the students," said Bavarian Minister of Science Minister Markus Blume.
"They make up the unique TUM spirit. And we are proud of our top university, which demands and promotes a pioneering mindset."
Just last week, another team of students from Switzerland broke the 0 to 100km/h record for an EV.