Stellantis has constantly reiterated the pledge to turn fully electric at so-and-so time. However, they are still happy to continue throwing some cash at upgrading their ageing internal combustion fleet.
And so, a new 3.0-litre twin-turbo in-line six motor with massive amounts of power will drive all future Jeeps and SUVs for years to come.
Dubbed the 'Hurricane' by Stellantis, the new engine has lots of power to boot, especially for an inline six.
There will be a 'standard' and a 'high-output' version. The standard will have plus 300kW of power and 610Nm of torque. The high-output motor is promised to have closer to 400kW of power and 650Nm of torque.
Jeep is diving straight into the deep end and will likely debut the high-output version first, sometime in 2023. In short, it will replace the marque's outdated 5.7-litre Hemi V8.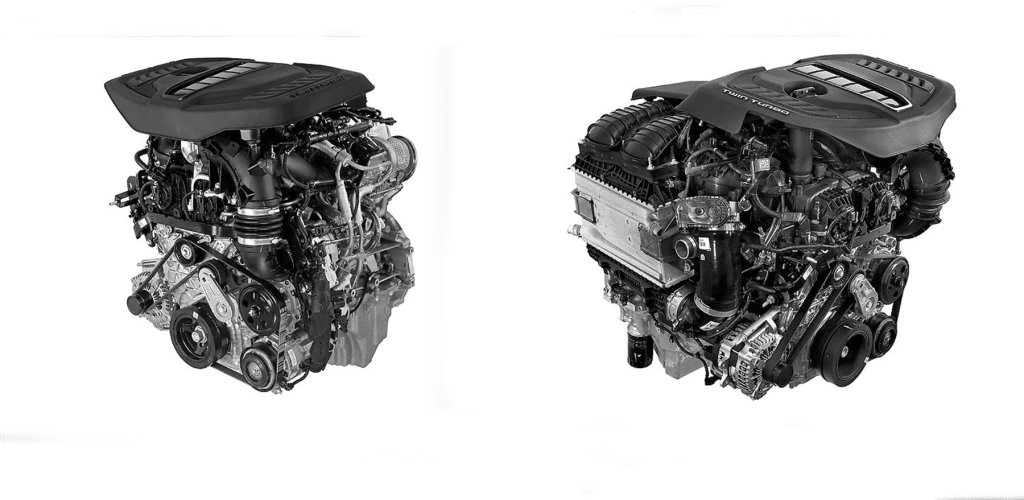 The engine will also drip down to replace Chrysler's 3.6-litre Pentastar V6 and eventually find its way in Ram and Dodge models.
Not only will the new engines boost better power figures, but they'll also have fuel economy stats a cut above their predecessors.
"Internal combustion engines will play a key role in our portfolio for years to come," Stellantis says.
"We owe it to our customers and the environment to provide the cleanest, most-efficient propulsion possible."
The new engines produce roughly 15 per cent less CO2 than the current V8 or V6 guzzlers found in Jeeps and Chryslers.
The standard and high-output are also significantly lighter than the outgoing motors, courtesy of their cast aluminium block and metal-on-metal bond.
To give the new engine line-up even more oomph, Stellantis says hybrid versions are in the pipeline, and they promise to deliver even bigger power figures.