Want a Tivoli but need more space? Now there's an extended version with greater specification, only it's still a five-seater. Meet Tivoli XLV.
Amongst the compact SUVs there are any number that kick off around the $40k mark, including Forester, Sportage, Tucson, Kuga, CR-V, Koleos, Tiguan and CX-5. Plus some we've probably overlooked. But the same thing for $35k? All are front drivers, and they include Suzuki's Vitara Turbo, our current fave, Skoda's Yeti and Nissan's Qashqai. Now there's another in the form of SsangYong's stretched Tivoli, the XLV, which in six-speed automatic trim sells for $34,990.
The vehicle is named, if you're wondering, after a town in Italy, renowned for its architecture. It is pronounced Tee-voli, with the emphasis on the first syllable; at least the town is, so presumably the vehicle is too. XLV is an abbreviation of eXciting Lifestyle Vehicle. Does it live up to its name?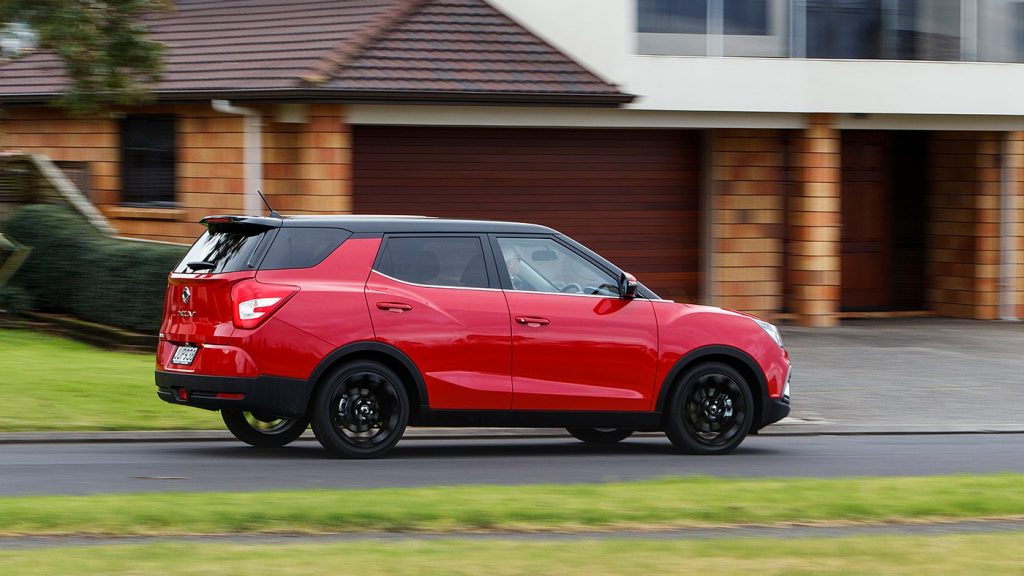 SsangYong went through the ringer a few years back, falling upon hard times after the GFC, but since its restructure in 2011 the company has been in a positive rebuilding phase, and Tivoli was the first product to be released under the new management. Rexton will be the next, launching soon at the Paris Motor Show. Expect fresh styling, a new full ladder chassis, more gearbox cogs and third-row seating.
Meantime, the XLV uses the same underpinnings as the regular Tivoli which kicks off at a value-laden $25,990 for the Sports 2WD manual variant (add $2000 for the six-speed auto). The larger Tivoli is the same physically as the smaller version until the C pillar where a different rear end extended by 245mm adds a whole heap of luggage space, 720L in total. That's almost 300L more than the base Tivoli manages, and a couple of hundred litres on top of what others in the class can offer. Split folding the rear seat back doubles luggage capacity, and also produces a virtually flat load space, making the enlarged area that much more useable. We checked it out, and with a full load on board, it made scarcely any difference to dynamics or performance.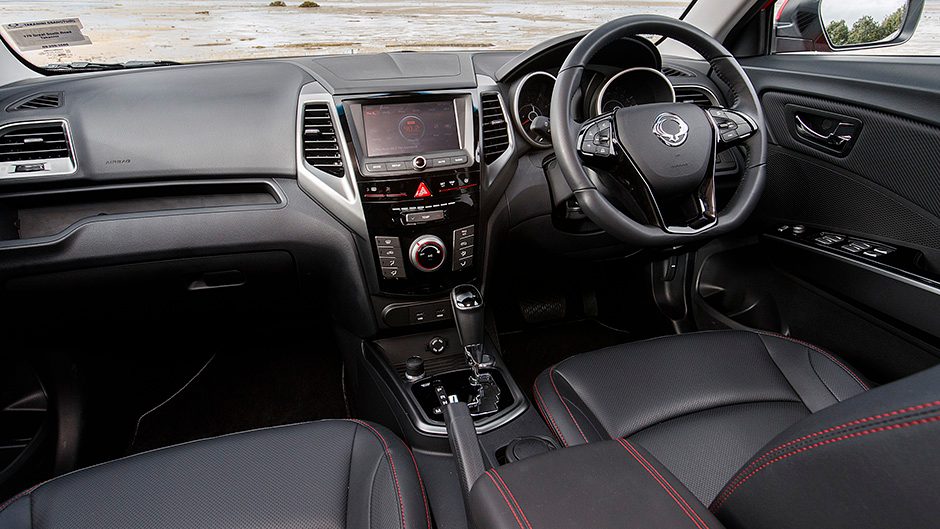 There's no provision for an extra row of seats back there and Kiwi versions of XLV get a full-sized spare, meaning no underfloor stowage like in Euro variants. That said, there are two sizeable cubby holes either side of the luggage floor which are handy for storing six packs, milk or 2L drink bottles after a supermarket run. And room in the rear is generous for two adults or for three children thanks in part to the almost flat floor structure.
XLV comes as a single highly specified front-wheel drive model locally, powered by a naturally aspirated 1.6L petrol engine. Competitors generally use 2.0L units, but the advantage of a 1.6 is slightly better fuel consumption in general use. We saw figures in the eights most of the time, in town or out, which isn't too bad considering there's no idle-stop fitted. The engine is no power house – it's naturally aspirated and creates 94kW at 6000rpm and 160Nm at 4600rpm.
What it does do well though is get off the line smartly at low revs and that makes it pretty sweet for general round-town duties. There's a mode switch too, which we generally set to Power for rural running. There's no extra grunt per se, rather increased transmission responsiveness. In hills it can sometimes hunt but there's a manual gearshift function activated by a tiny toggle switch on the side of the lever. On the upshift in town it isn't the quickest of boxes, with a minor hesitation mid-shift, but it's no big deal. The transmission is an Aisin-developed six-speeder.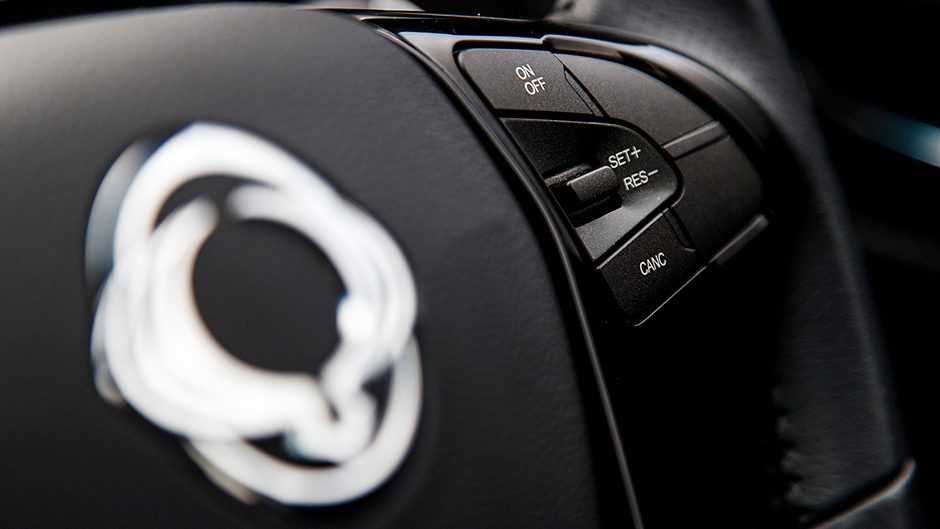 So the XLV should be seen as an easy-going, sizeable and practical runabout. It's not quick, and nor would you expect that from the engine output numbers, but performance is adequate. An overtake requires around 260m of clear road to get the job done. SUVs tend to be quieter running than comparably priced cars, and such is the case with Tivoli XLV, the in-cabin noise levels averaging a respectable 72dB. Expect the Kumho Solus rubber to last a while too, but it does surrender grip at the front when pushed.
However, the added weight at the rear gives it a reasonably tidy balance for the class (58/42) so it corners acceptably.We rather liked the two-tone paint on the XLV, red with a black roof and gloss black 18-inch alloys. The interior is welcoming enough with leather-like upholstery (unusual in this class) and comfy pews, a seven-inch touch screen that relays high-res images from the reversing camera, front and rear parking sensors, and privacy glass for the rear half of the vehicle. XLV also features a spoiler with LED stoplamp incorporated, and LED daytime running lights.
Other standard items include a trip computer, manual air conditioning, cruise control, and plenty of room for oddments and drinks. There's a USB slot, but no stereo minijack; just an HDMI input for smartphone mirroring. We used Bluetooth for music and phone instead and that worked fine, the head unit featuring adjustable tops, mids and bass. XLV may be a bit more expensive than the base Tivolis but the added size and spec will likely be appreciated by those with growing families.
| | | | |
| --- | --- | --- | --- |
| Model | Make Model | Price | $34,990 |
| Engine | 1597cc, IL4, EFI, 94kW/160Nm | Drivetrain | 6-speed auto, front-wheel drive |
| Fuel Use | 7.6L/100km | C02 Output | 176g/km |
| 0-100km/h | 11.48sec | Weight | 1373kg |