Last week, Ford gave us our best look yet at the all-new Ranger via a shot of the ute's rear three-quarter (admittedly while decorated in camouflage). Now, an unofficial image has emerged on the internet showing the model's front end. 
NZ Autocar understands that the freshly camo'd Ranger prototype is embarking on test programmes in Australia and Thailand, and it's from the latter that we see this grainy but fairly revealing image.
Posted to the Ranger6G forum, the image shows a front end that draws more than a little bit of inspiration from the Ranger's North American F-150 cousin. C-shaped headlights wrap around trim that cuts through the grille to the blue-oval badge in the centre.
The front fenders, meanwhile, feature an interesting sharpened contour around where the bonnet line resides. This gives the front clip a similar profile to that of the Bronco.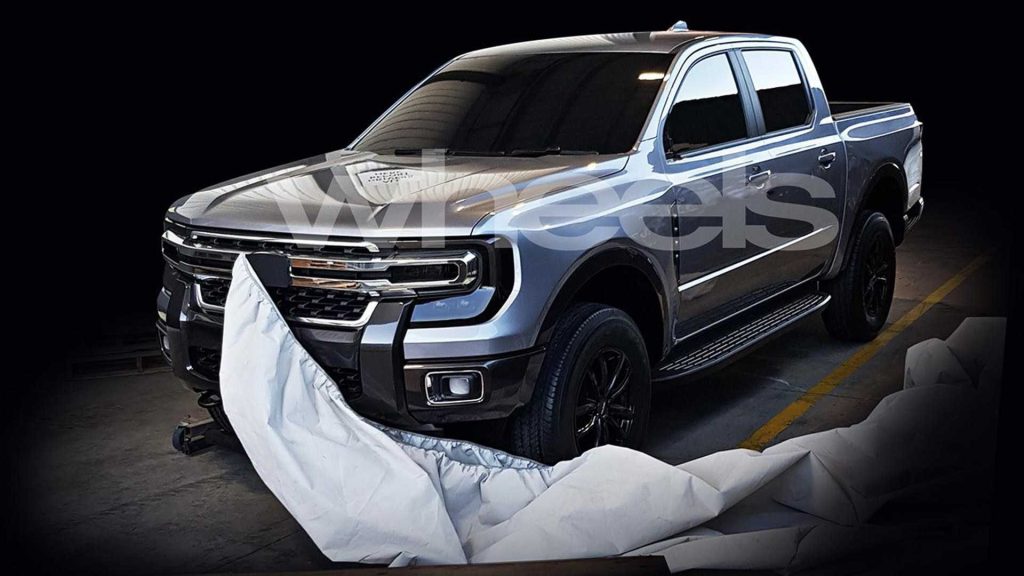 Way back in 2019, an image purporting to show the next-generation Ranger was leaked by Australian outlet Wheels. Looking at this new spy shot, it's safe to say that the Wheels image was at least somewhat official.
There are a few mild differences, though. The two models feature different bonnets, in that the Wheels leaked image Ranger doesn't feature the Bronco-style contours on the fenders and doesn't feature the cut-out for the grille shown in the spy shot.
This next-gen Ranger is set to be the most important yet. It will share its architecture with the next-gen Volkswagen Amarok, and it's widely tipped to be getting a plug-in hybrid powertrain and, in the case of the Raptor flagship, a twin-turbo V6.
The new Ford Ranger is set to be revealed in full later this year, before being launched locally in 2022.