Over 60,000 Guzzi fans attended the 101st celebration of the firm's existence, after the centennial celebrations of 2021 were cancelled because of the Covid-19 pandemic. This special edition Moto Guzzi V7 Stone was recently unveiled at the Italian brand's World Days festival, or Giornate Mondiale Moto Guzzi (GMG) event, a year on from its postponed party.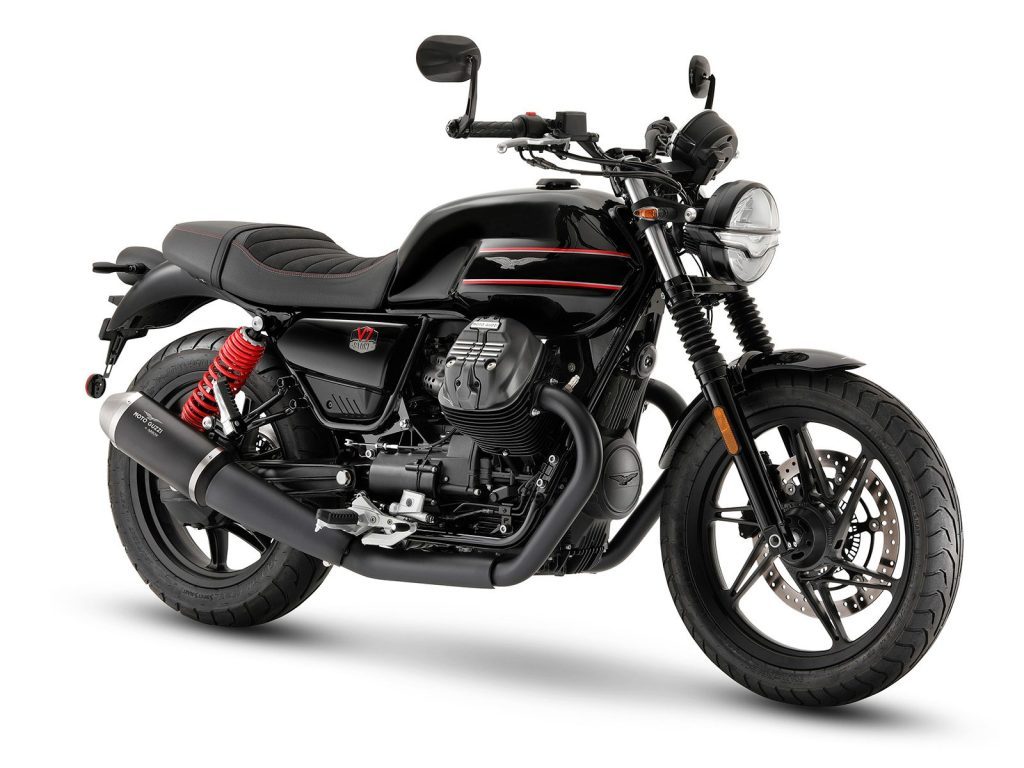 Held in the historic home town of Mandello del Lario on the banks of Lake Como where the firm has been for a century, the annual weekend event celebrates everything Guzzi.
Using the mechanicals of the V7 Stone, the transverse V-twin of which was updated to 850cc (borrowed from the V85 TT) in 2021, the Special Edition comes with a Shining Black paint job and red details inspired by sporting models of yore, red shocks, and red saddle stitching. There are also extras like bar end mirrors, a black anodised aluminium fuel cap, a plaque on the handlebar riser and a new exhaust, the Arrow can giving a modest performance boost. Peak power of 49kW occurs at 6700rpm, while max torque of 75Nm chimes in at 4900rpm. All V7 owners can access the Arrow upgrade if they so choose.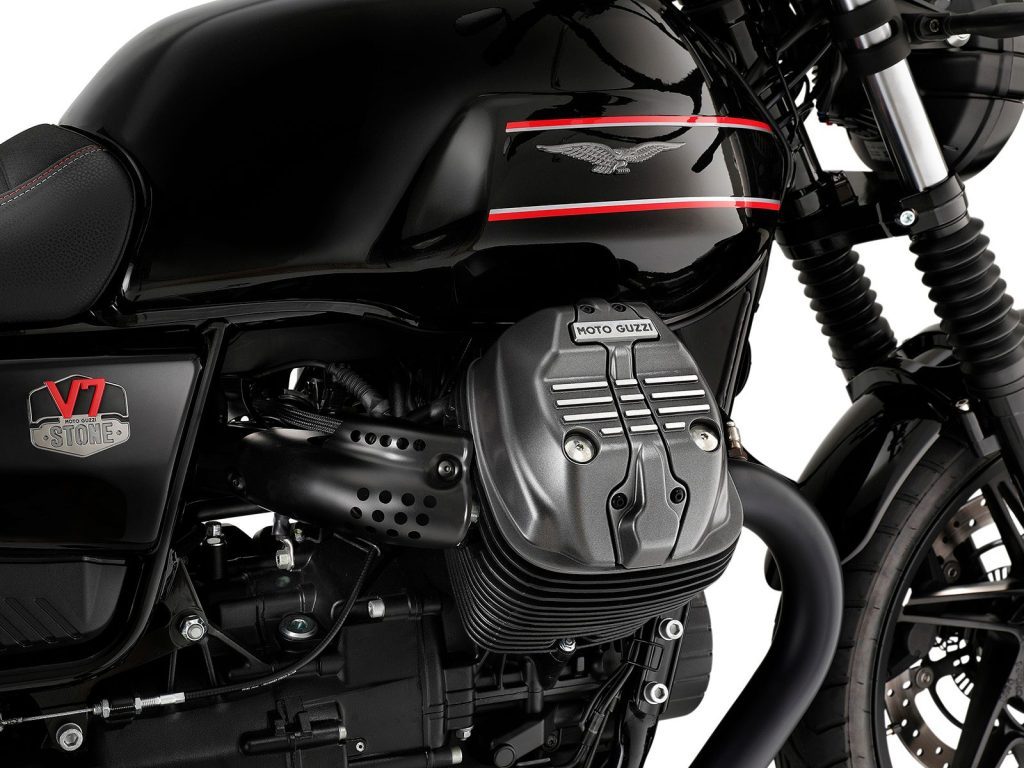 The transverse V-twin has head covers in a new graphite colour and throttle body protectors finished in black anodised aluminium.
Other items include 41mm fixed forks, dual shocks, a Brembo four-piston caliper up front, and Dunlop AeroMax StreetSmart tyres. ABS is standard.
While there's no local price yet, it's the equivalent of around $NZ20k in the UK. Expect it here in Q2 of 2023.