Skoda's fourth-generation Fabia supermini is geared up to receive the Monte Carlo treatment; the Czech manufacturer teasing three render sketches of the upcoming model.
What we get is a much more sleek, sportier version of the current Fabia. As with other Monte Carlo variants Skoda has released, the Fabia model looks more aggressive.
Up front, there's a significantly lower, sharper front splitter. Above that sits a larger front apron design with a decently sized air intake. The grille surround receives a cosmetic makeover. The old chrome design is ditched for an all-black look that fits in seamlessly to the actual grille.
There's also a new-look diffuser and rear apron, both of which are doused in a black finish.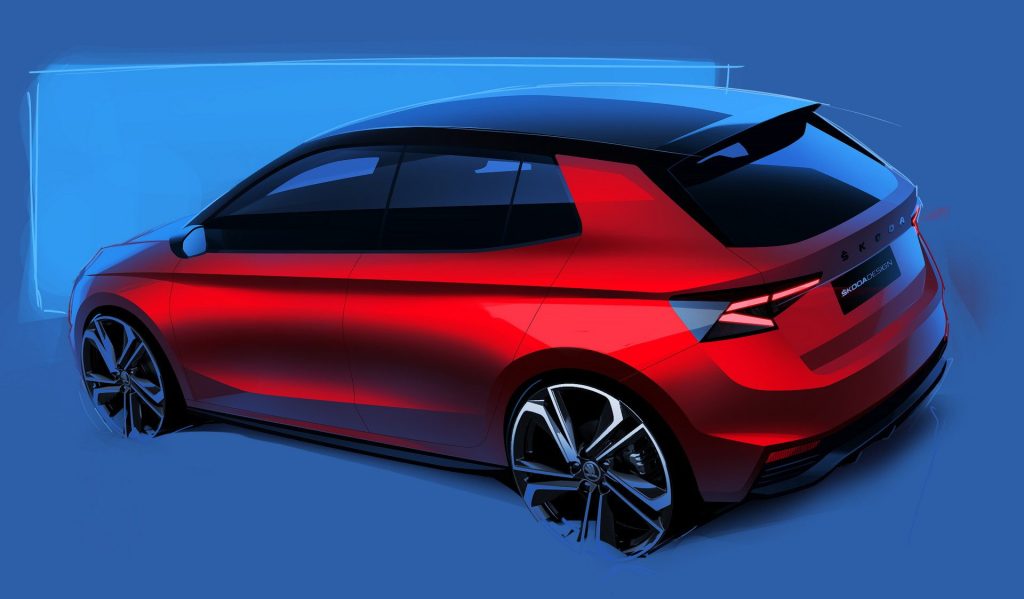 Skoda didn't stop there with the aero tweaks on the Monte Carlo. Wider side skirts feature on either flank.
Inside, the same red and black theme from the exterior carries over. It is a touch more subtle, with red highlights seen only on the dash, shifter trim and inside the door.
There is a touchscreen on the one interior sketch, though it looks to only be the same 9.5-inch screen the Fabia already has.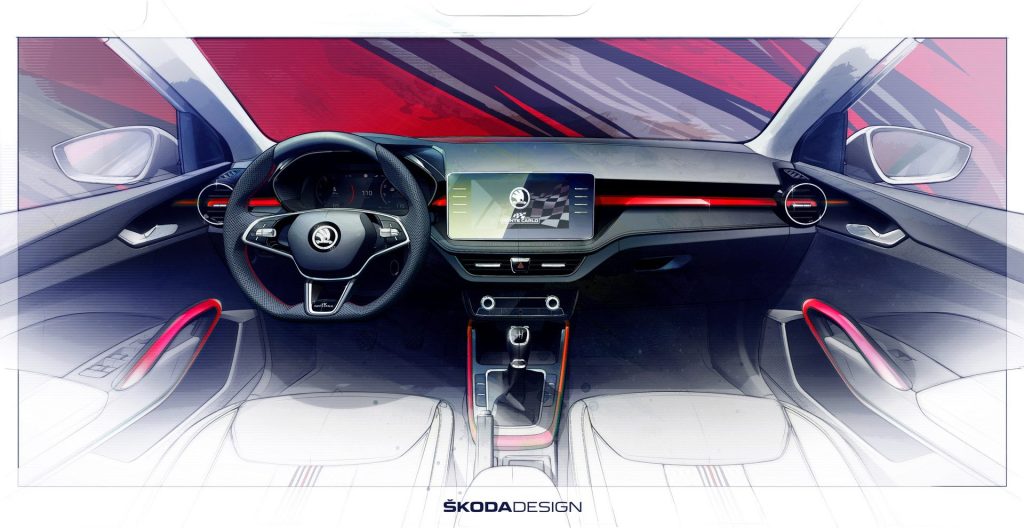 Performance-wise, Skoda didn't mention any changes between the current Fabia and the Monte Carlo. It could be a trade secret that will reveal itself later this month at the formal reveal. Or, it could just mean there aren't any actual performance upgrades.
The gear shifter in the sketch is a six-speed manual, hinting the Fabia's existing 1.0-litre three-cylinder turbo will remain an option. Some outlets also suggest the gruntier 1.5-litre four-cylinder turbo will be on offer.
Whether it comes this way is up in the air. Australia has the model registered for sale, with release slated for sometime in March or April. So, it's a strong possibility the Monte Carlo hits dealerships here.
NZ Autocar magazine has reached out to Skoda New Zealand for confirmation.