Skoda officially pulled the covers off its Fabia Monte Carlo overnight. The fourth-generation supermini becomes the latest in Skoda's growing fleet to receive the brand's top-end treatment.
As expected, the car on show here is nearly an identical copy of the not-so-subtle teaser sketches Skoda released earlier this month.
However, we now know what is happening beneath all those panels. The Monte Carlo will have two engine options: a 1-litre naturally aspirated three-cylinder motor or a beefier four-cylinder 1.5-litre turbo.
Speed-wise, the basic engine package will get from zero to 100 km/hr in 15.5 seconds. Add a turbo, and that time is slashed down to 8 seconds.
There is also a more powerful TSI version of the 1.0-litre engine, which gives it a 0-100 sprint time of 10 seconds.
Five-speed manual transmissions are reserved for the 1.0-litre package, while the 1.5-litre turbo only comes with a seven-speed DSG.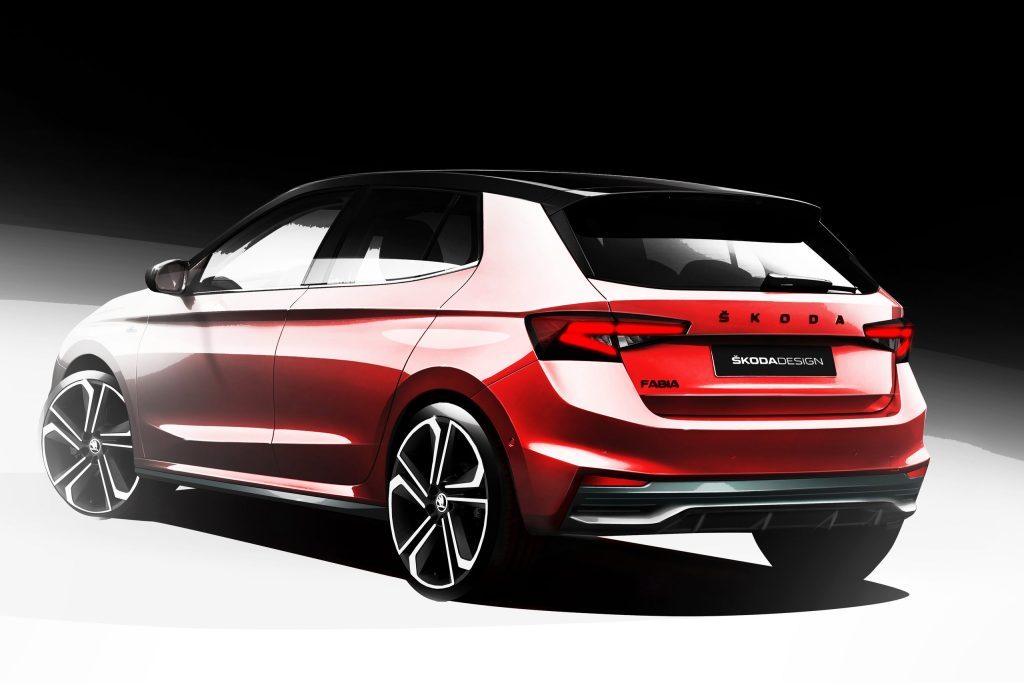 The Monte Carlo also gets a raft of new design features to distinguish itself from the standard Fabia. The front splitter sits much lower and has a sharper, more aggressive look. Side skirts on either flank are wider, as is the front intakes.
The front grille is doused in a black finish, giving the front a more seamless look than the dull chrome finish seen on the traditional Fabia. Both the diffusor and rear apron also get a black paint job.
This particular Monte Carlo Skoda revealed comes with 17-inch wheels. But we understand 18-inch ones will become available before European sales start in May.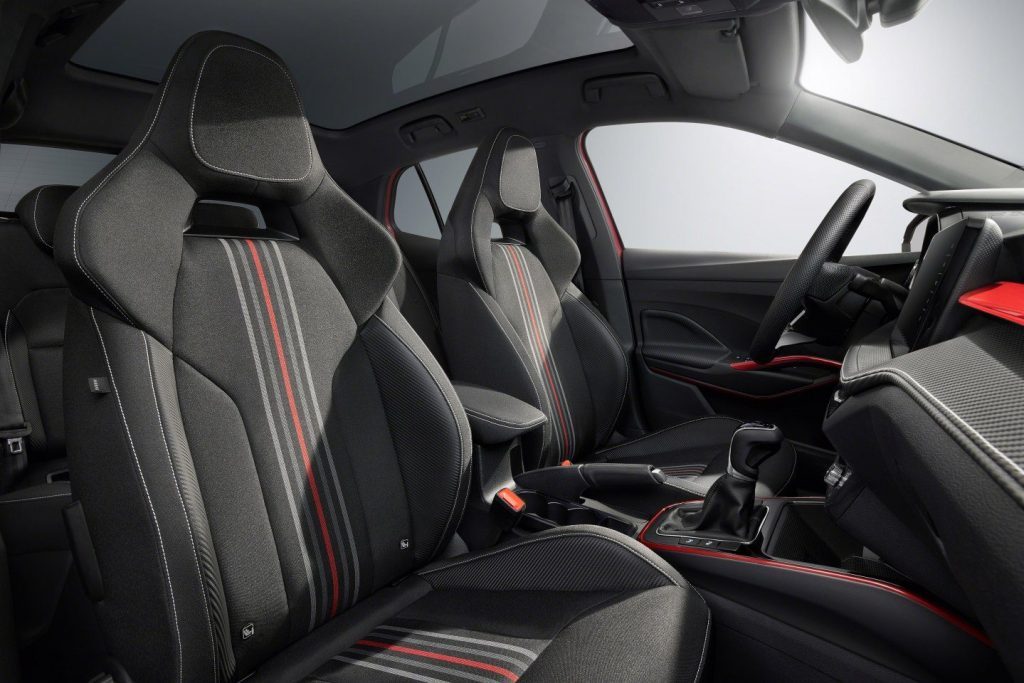 Inside, the red and black theme continues. Eye-catching red trim on the seats, doors, and dash makes the Monte Carlo seem racier than the generic Fabia. There's a 10.25-inch touch screen, and some models will even come with mode lighting. What on earth Skoda thinks happens inside their cars, we'll never know.
Skoda New Zealand has not confirmed if the Fabia Monte Carlo is heading to dealerships here. However, Australia has the model registered for sale, so it is a possibility.