Skoda's second electrified vehicle is this, the Octavia iV wagon. We take the RS iV variant on an extended drive to check its creds.
As the EU heads inexorably towards full electrification of the private transport sector, so too does the New Zealand fleet, though the transition has loped along at a snail's pace, at least until recently. Things heated up some in 2021 as the Clean Car Discount made EVs a little less expensive and those sitting on the fence took the plunge. But we're nothing like Norway where, ironically, North Sea oil has underpinned the greening of their private fleet. Almost two-thirds of new car sales there were electric last year. Down Under we're more like a few percentage points in terms of EVs, though sales of electrified/hybrid vehicles have increased markedly.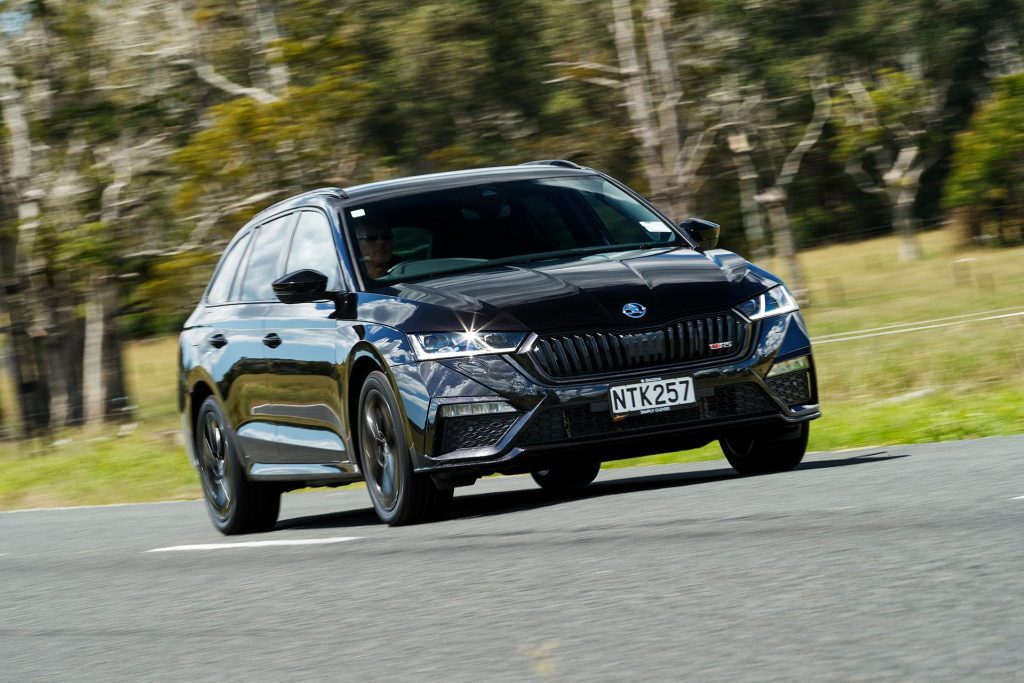 And it's these that represent the transition towards full electrification. By far the majority are mild or 'self-charging' hybrids because they are not a whole lot more expensive than petrol-powered cars on which they are based.
For those who want to go zero emissions during work days in town but still want to do significant distances in the weekend without having to stop for protracted periods of recharging time, the plug-in hybrid is the sensible choice. Although they are nearly as expensive as pure electric battery EVs because of the double-up on powertrains, they offer the obvious advantage of not needing to recharge on a trip if you don't want to.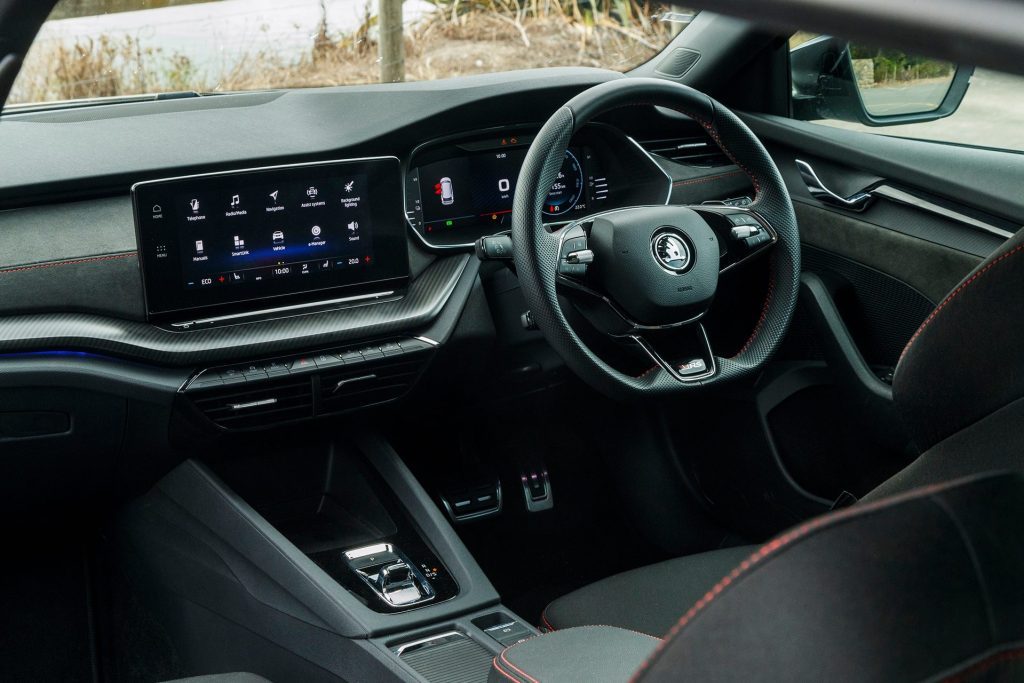 And it's something we got to check out when we sampled Skoda's Octavia iV wagon recently, a new model that is available in two guises, a 150kW Style version selling for $65,990 before ORCs and the 180kW RS variant which is $7000 more expensive.
The iV nomenclature, by the by, isn't anything to do with intravenous or fourth, but rather it is Skoda's abbreviation for its new family of electrified vehicles. The i stands for innovative, intelligent and inspiring, and the V is for vehicle.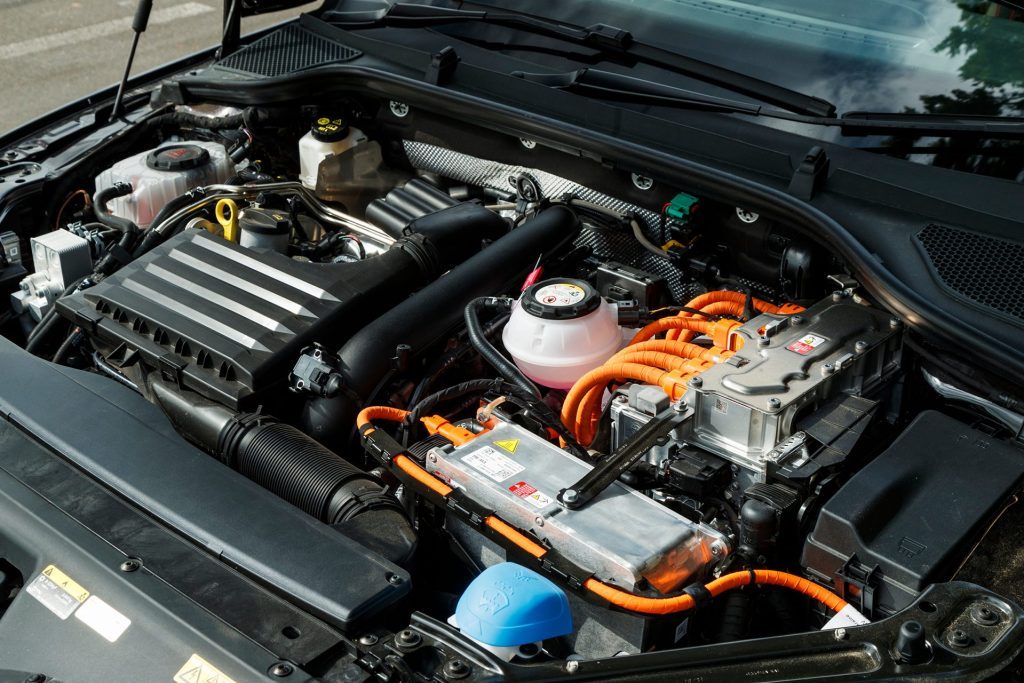 As to pricing, Skoda has always been quite good at pencil sharpening. It represents an additional cost of about $6k-$9k over their ICE power equivalents. With $5750 cash back for the Clean Car Discount, it makes them $60k and $67k, respectively. They're pretty well specified too, the RS we drove even getting adaptive Matrix LEDs which light up the night brilliantly (and throw a shadow on the oncoming traffic), and all the 'assist' safety items that help it to a five-star ANCAP rating.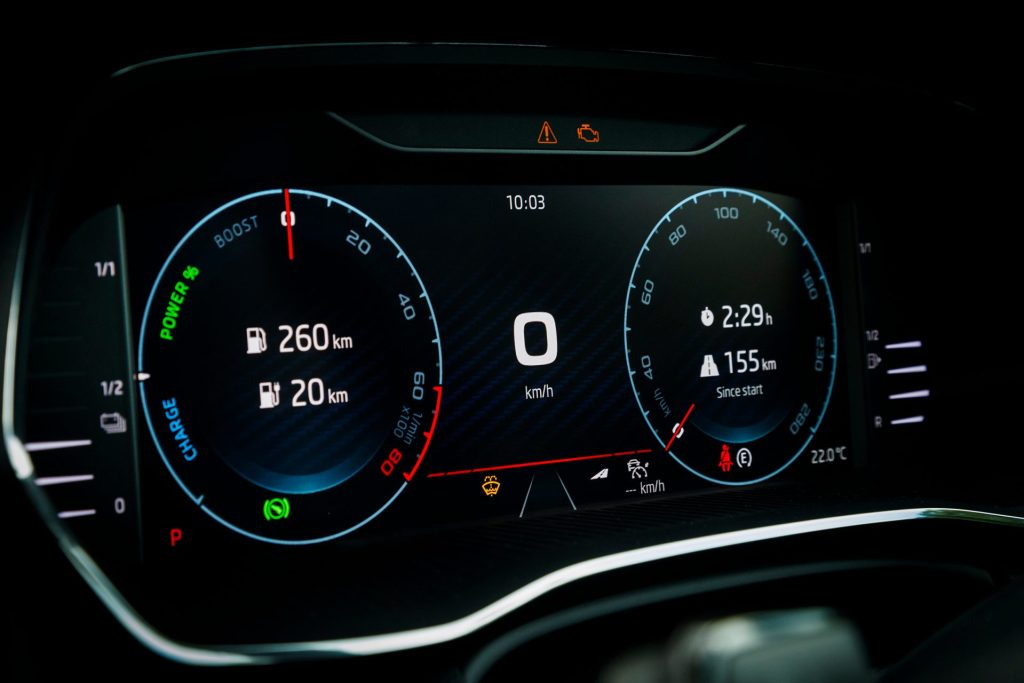 RS or what?
The name of course begs the question – is this really an RS? Well, it's exactly as quick as the petrol-only 2.0L Octavia RS, so on that count yes. But overall not – certainly this is no hardcore RS. First off, it doesn't guzzle gas like it's going out of fashion – cruising at 100 sees instantaneous fuel use in the mid4s, and we never saw anything north of 7.3L/100km. Which is rather surprising given this can get from zero to 100 in a claimed 7sec (actual 6.6sec).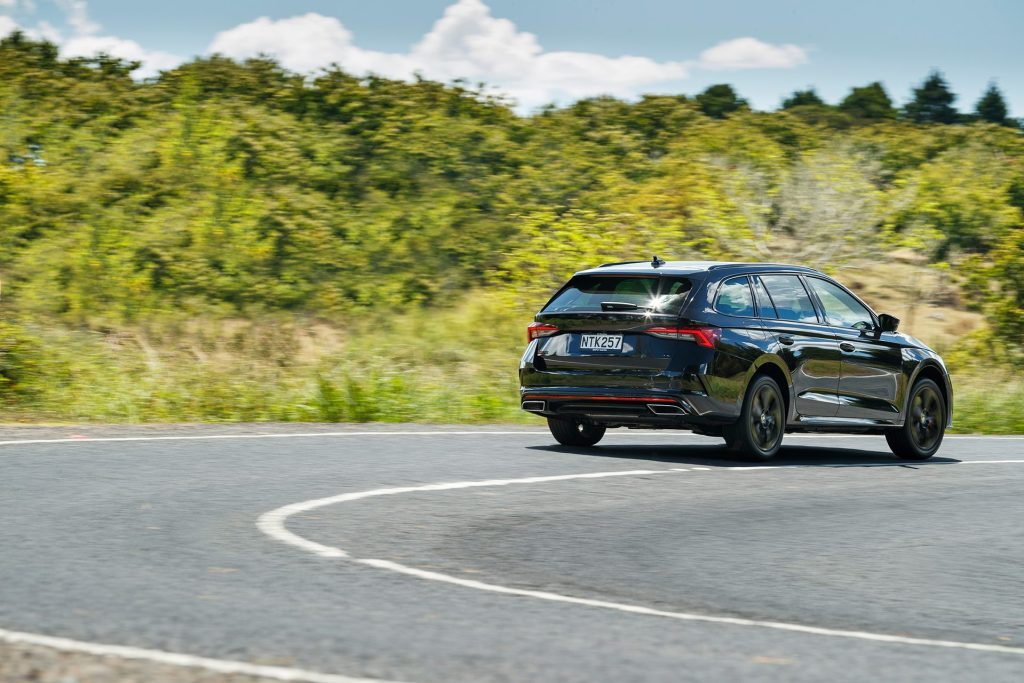 The combined rating is rather better given this will spend much of its life buzzing around in EV mode. Skoda suggests a mean WLTP figure of 1.6L/100km (37g/km of CO2). We didn't do much town driving, hence the higher average.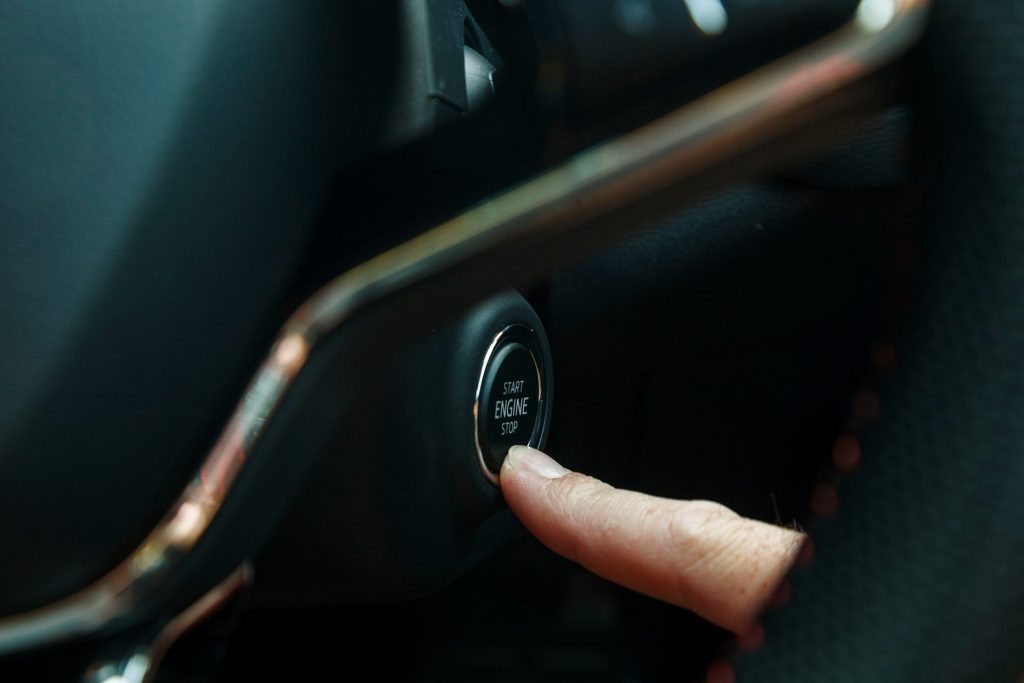 Secondly, its fixed suspension tune is really rather accommodating, almost supple, in that family way. The primary ride in particular is highly civilised at open road speeds, and so too cabin noise levels, seldom above about 71dB and with a worst in the mid-73dB area. That's not bad for something riding on 235/45R18 Turanzas, though this tyre does have a reputation for not being the shouty antivax type.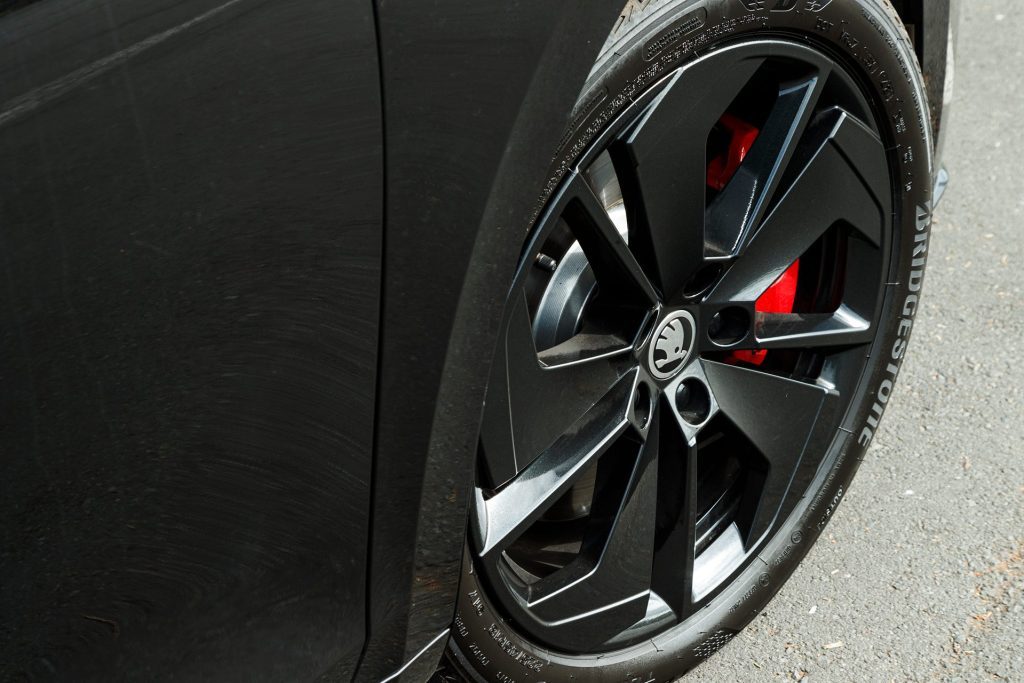 Dynamically, this front-drive experience is more GT-like than RS. If you want more body control and corner speed, adaptive damping is part of a $7000 RS Plus package that includes tri-zone air con, head-up display, 19-inch wheels, leather-clad comfort seats, and a premium sound system by Canton.
We like how Ivy steers too, in the main, turning enthusiastically and accurately (the RS gets variable ratio steering) and it reacts well to a throttle lift if you think you've entered a bit hot. Torque vectoring by brake on the front axle is a useful backstop if you really overcook things. We'd like rather more expressiveness in the steering feel, though cancelling lane assist helps. From A to B this can make quite a point, and it's not a demanding drive either, once you've sorted the modes.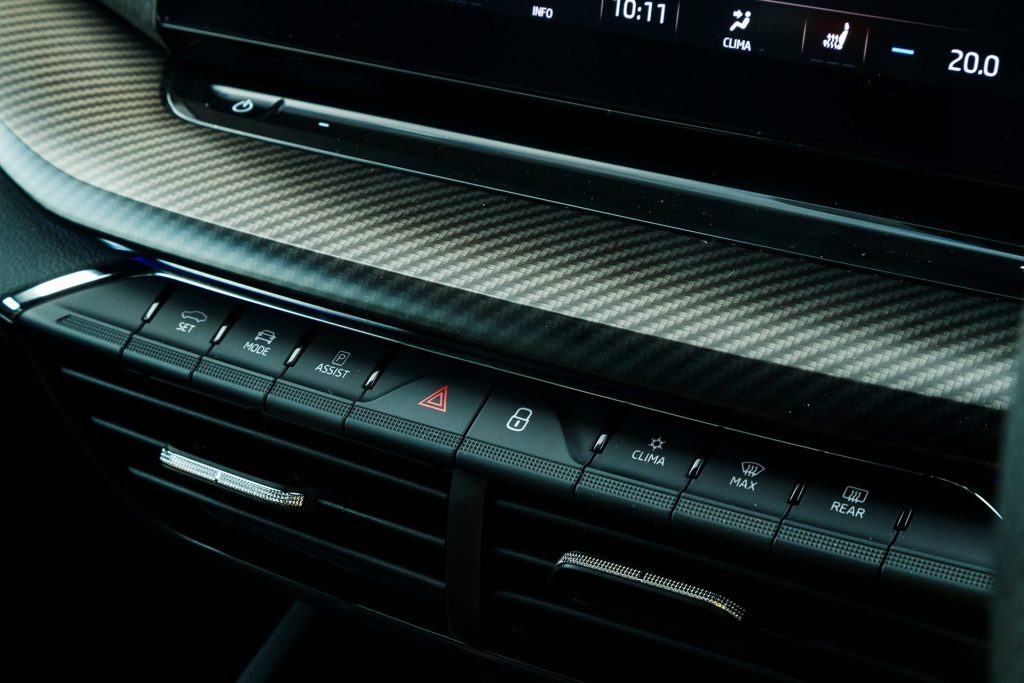 Double up
So what is it exactly, the RS iV? It is the first electrified RS model from the company and combines the 110kW/250Nm output of a 1.4L turbopetrol with that of an 85kW/330Nm electric motor for a total system tally of 180kW/400Nm. The Style iV gets by on 150kW and 350Nm, still enough for a sprint time of 7.5sec.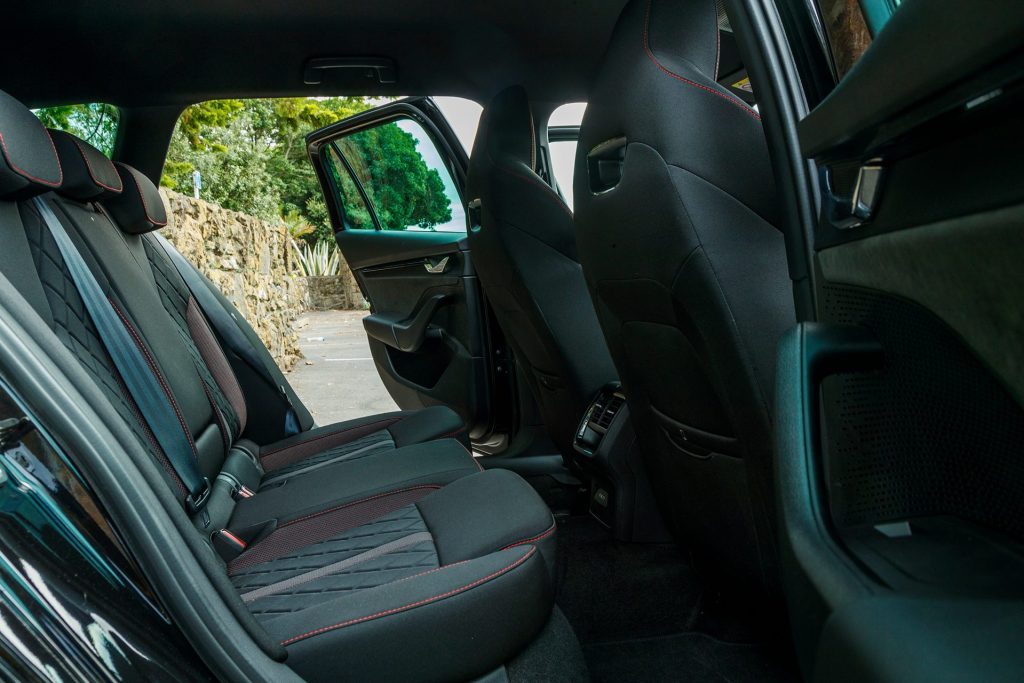 Both models can of course run on electric power alone, their 13kWh battery pack ensuring a maximum of 60km of zero emissions motoring. More likely 45-50km by our reckoning. But given the size of the motor, that means rather decent emissions-free performance in town. It's quite stroppy and naturally dead quiet in EV mode.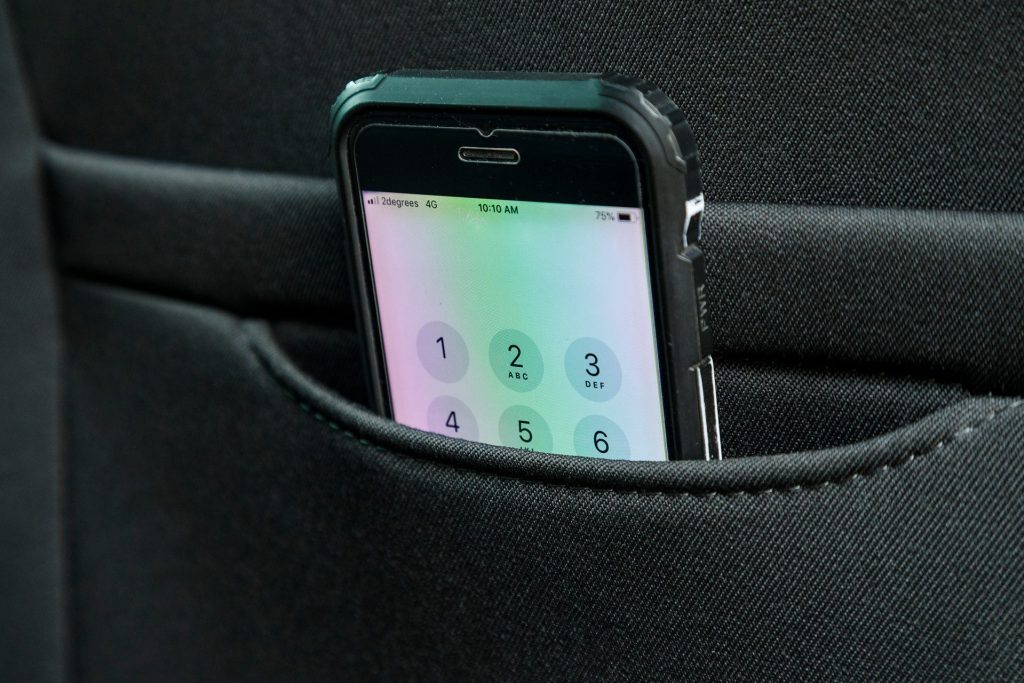 On a trip south to Taupo, we checked out the modes and left it in Normal most of the time which seems to keep engine revs at modest levels to conserve gas. And then it is quite respectable on consumption, given performance potential and its physical size. Despite hustling along some of the marvellous back roads through the Waikato and Otorohanga districts, fuel use averaged out at about 6.2L/100km. During slower going, it was in the fives, way better than Octavia RS.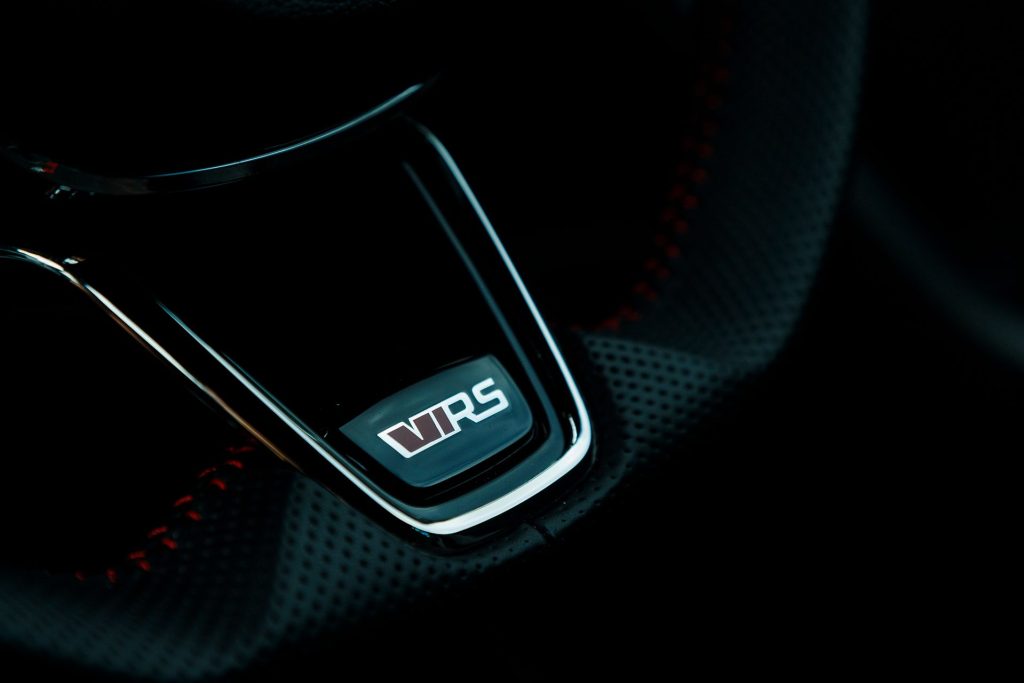 We were a bit miffed that the electric charge was extinguished by the end of the southern motorway, despite being in the hybrid mode. We later learned that you can set the hybrid system to charge the battery on the go, therefore retaining charge so you can use it expressly for urban work (whereupon you simply select the EV mode). It takes about two hours of constant motoring to recharge the battery pack from zip. Or around seven hours using home charging.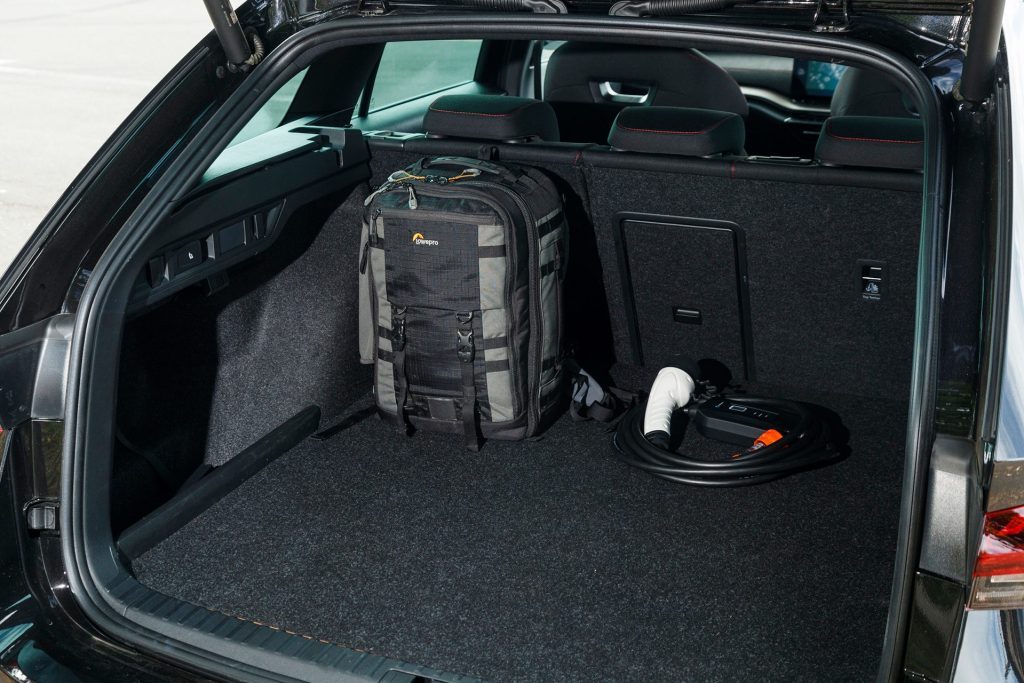 Well specified too
While both variants come with a gesture-controlled power tailgate, wireless charging and smartphone hook up, a 10-inch infotainment screen, electric front seats with lumbar pump and five USB-C ports, the RS adds active lights, the quicker steering, 18-inch black alloys, sports interior and external design package.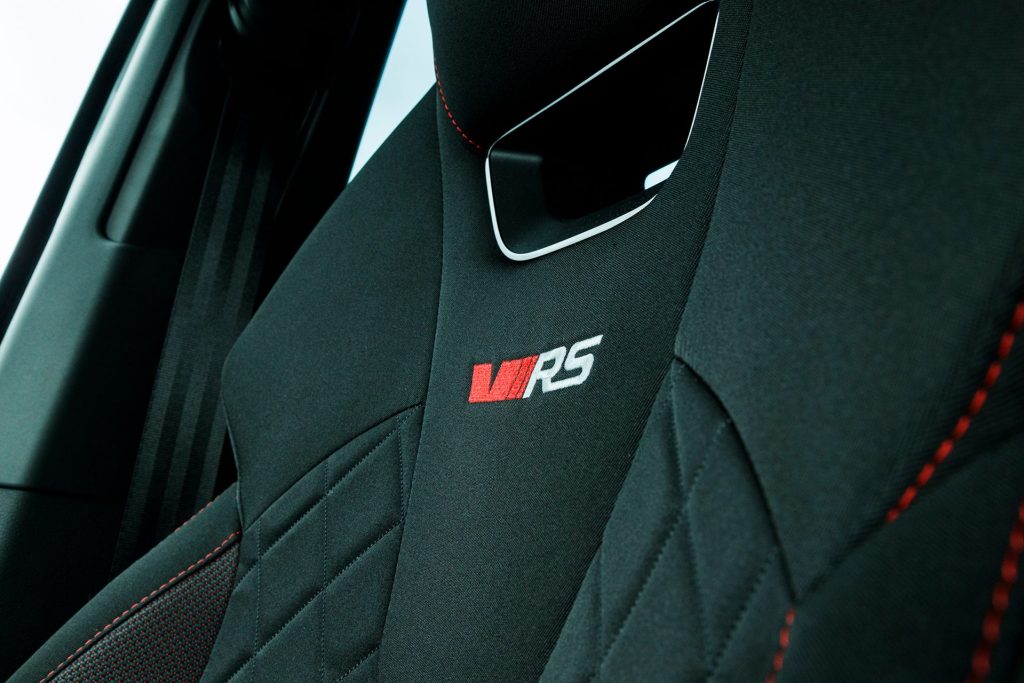 If all this doesn't quite hit the zero-carbon spot, you'll have to wait for the incoming Enyaq iV, which has that alluring estate-crossover aesthetic, riding on a dedicated EV platform and with single or dual electric motors it promises a touring range of close to 500km. Oh and there's an RS version of that too.
| | |
| --- | --- |
| Model | Skoda Octavia iV RS |
| Price | $72,990 |
| Clean Car Discount | Rebate -$5,750 |
| Engine | 1395cc, IL4, T |
| Power | 180kW/450Nm |
| Drivetrain | 6-speed twin clutch, FWD |
| Fuel Use | 1.6L/100km |
| C02 Output | 37g/km |
| 0-100km/h | 6.66sec |
| Weight | 1695kg (claimed) |