Skoda says this is the fastest seven seater to lap the Nurburgring, taking just under nine and a half minutes, but any record is worth claiming, right?
It's a fair way off the 7:49 set by GLC 63 S, the fastest 'Ring lapping SUV but at $71,990, the Kodiaq RS is a whole lot cheaper. It's a bit of everything this RS, something for those who can't quite make up their mind as to what they want in a vehicle. It has RS genes they say, so it's a bit sporty, but they've also given it extra underbody armour and an off-road driving mode.
As the range topper, expect the kitchen sink with a 360-degree camera, a self-parking feature and the now usual active safety features, while the active cruise will work right down to a stop. Though this is controlled by a column-mounted wand, it's easy enough to manipulate on the move. The lane keeping function can be a tad proactive, the steering wriggling about in your hands, but this can be switched off.
A digital instrument panel allows for configurable views and while the infotainment system is pretty sharp from the factory, it accepts both Apple and Android phones if you prefer. There are just two options, a glass roof (pass) and a retractable tow hitch ($1850) to take advantage of the 1750kg braked tow capacity.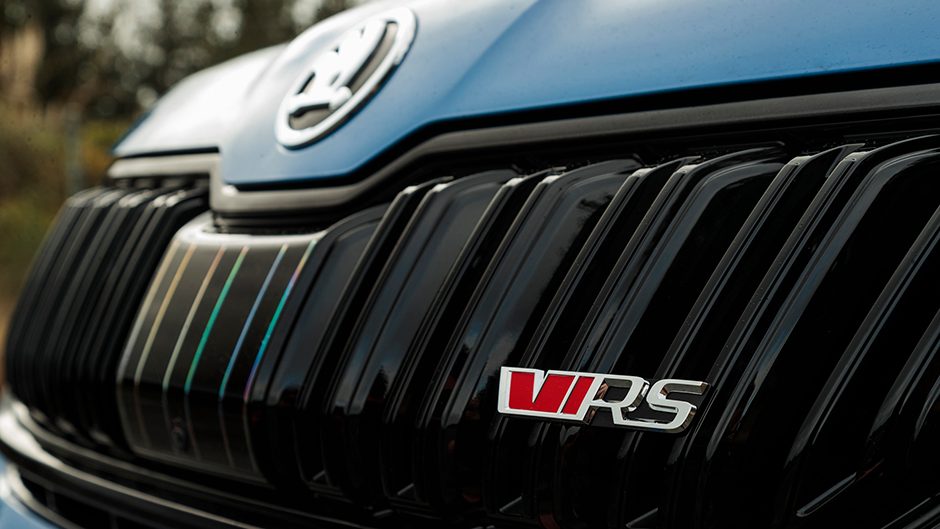 Opt to have just five seats (same price though) and that rises to 2000kg.
The RS gets faux carbon trim and the seats are pretty racy too, all-in-one buckets with integrated headrests, trimmed in Alcantara and leather. While not the plushest, nor are they hard or unforgiving, with good adjustment. The rear seats get novel headrests with deployable wings to either keep your passenger's noggins supported when you're pumping it on track, or when they've nodded off to sleep.
But we're not sure how anyone could get some shut eye with the RS's noisy exhaust system in action. This is fitted with a sound enhancer, intended to give the four-cylinder diesel some aural muscle. But more than one passenger wanted to know what all the noise was about, and most thought it a bit naff. It operates in all of the drive modes bar Eco, getting louder as you progress through Comfort, Normal and Sport.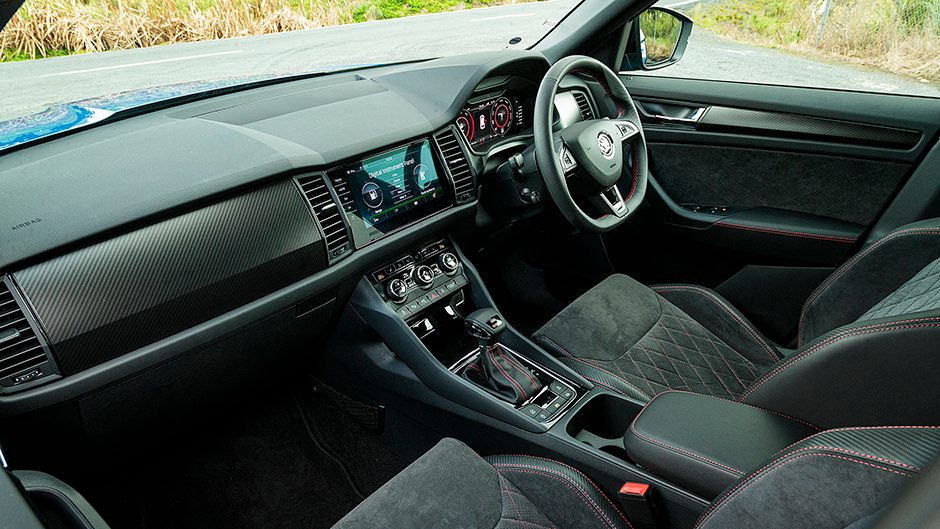 The only way to turn it off is to configure it so in the Individual mode, or maybe get underneath and pull a wire or two out, as it creates an unwanted din during normal driving, only really sounding decent when you're up it in Sport mode.
The 176kW bi-turbodiesel has 500Nm of hauling force rustled up from 1750 to 2500rpm. This is on to it reasonably smartly from a standstill, though there is a big uptick in surge around that 2000rpm mark. The only real annoyance comes from the stop/start system taking a nanosecond longer than desired.
The Normal drive mode is more than sufficient for most operations and while the seven-speed twin-clutch tends to hold rather than chop down a gear when you ask for more, there's generally enough torque flowing to pull you along. And if you're in a hurry, just whack the stick into the Sport trans mode for snappier shifting action.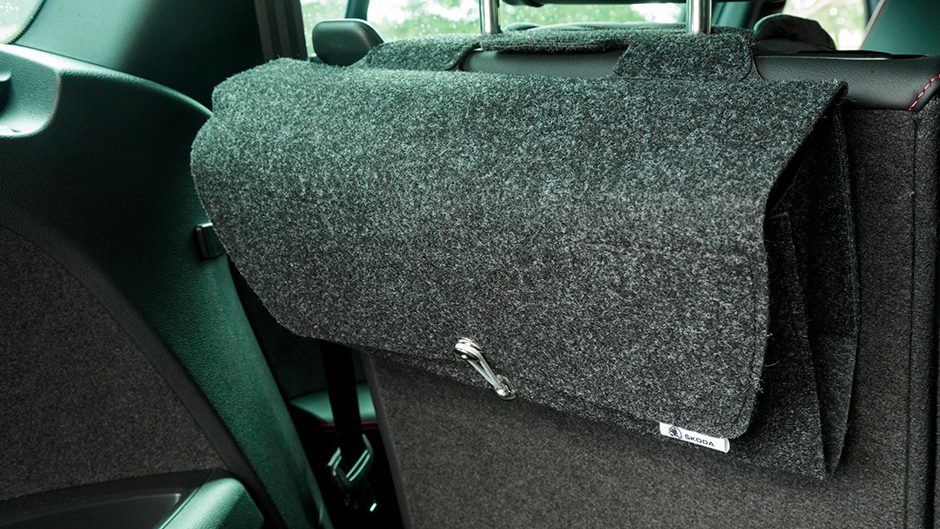 The ride on the 20s is well sorted, impressive even, and with the quick ratio steering, this Kodiaq is an easy commuter, and not too big for inner city car parking buildings. The 7.7L/100km fuel figure is obtained via the WLTP method, and it's not far off the long term average of this vehicle, which was reading 8.4. It's a fairer representation than the old NEDC number of 6.4L/100km.
They've RS'd the standard fit adaptive dampers, so too the variable ratio steering, beefed up the brakes and when in Sport mode, the DSC lets you get a little looser. For those times you find yourself without a load of critters onboard, this is an RS amongst seven seaters. It grips and goes well, the on-demand AWD varying the flow of power front to rear while the 'EDS diff lock' uses the brakes on each axle to send torque where its best deployed.
The dampers in Sport mode sort the roll while soothing the bumps, the ride remaining commendably civil. Steering assistance is weighty but well sorted. You can hustle the front end into corners, the DSC allowing you to push the grip limits without running interference. And the bigger brakes are solidly reassuring. The twin-clutch generally gets the gears right while the diesel will pull strongly right up to 4500rpm.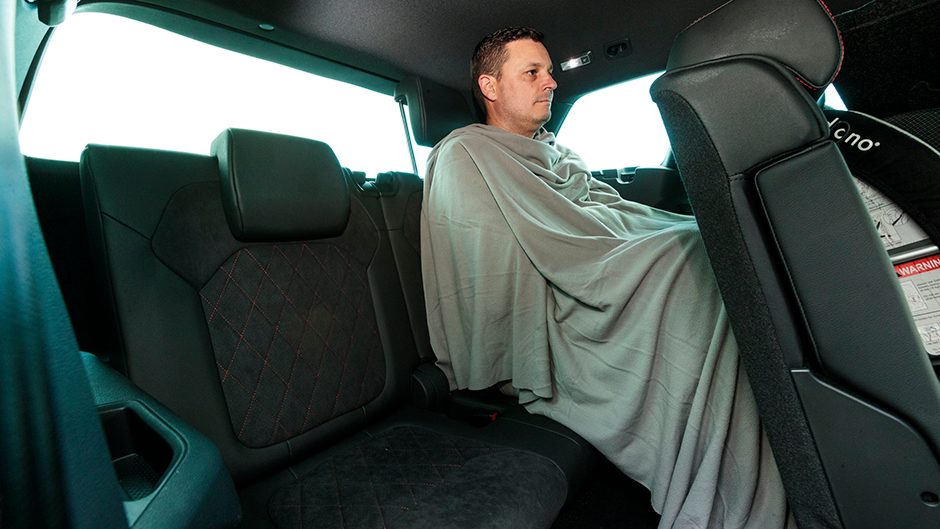 So yeah, they've done enough to make this Kodiaq feel a bit special, a bit RS even. And while it's a seven seater, those rear ones are best suited for the kids with limited leg and head room.
But there's plenty of boot space, 715L with the rears folded, and 230L with them up, or 1950L in van mode. So as we said at the start, the RS is a bit of everything, and does it all pretty well too.
| | | | |
| --- | --- | --- | --- |
| Model | Skoda Kodiaq RS | Price | $71,990 |
| Engine | 1968cc, IL4, TDI, 176kW/500Nm | Drivetrain | 7-speed twin-clutch, on-demand AWD |
| Fuel Use | 7.7L/100km | C02 Output | 201g/km |
| 0-100km/h | 7.10sec | Weight | 1914kg |