Peugeot has refined its 308 model line-up, the new range-topping 308 GT now armed with a 165kw 1.6-litre turbopetrol four-potter, good for 300nm at 1900rpm. Previously the 308 GT was a diesel.
The new GT costs $46,990, although currently promotional pricing has it at $41,990. If you compare that with a European rival, the Golf, you need to look beyond the $45k TSI R-Line DSG variant which produces 110kW and 250Nm, and hits 100km/h in 8.2sec.
For the 308 GT is closer to the existing GTI which produces 169kW of power and 350Nm of torque. It manages 0-100 in 6.4sec (308 GT claim is 7.4sec) and carries a sticker price of $55,990.
So on paper the almost as potent GT, which now comes with an eight-speed automatic, looks to be something of a bargain. Moreover its combined consumption figure of 5.7L/100km compares favourably with the 6.6 figure of its rival.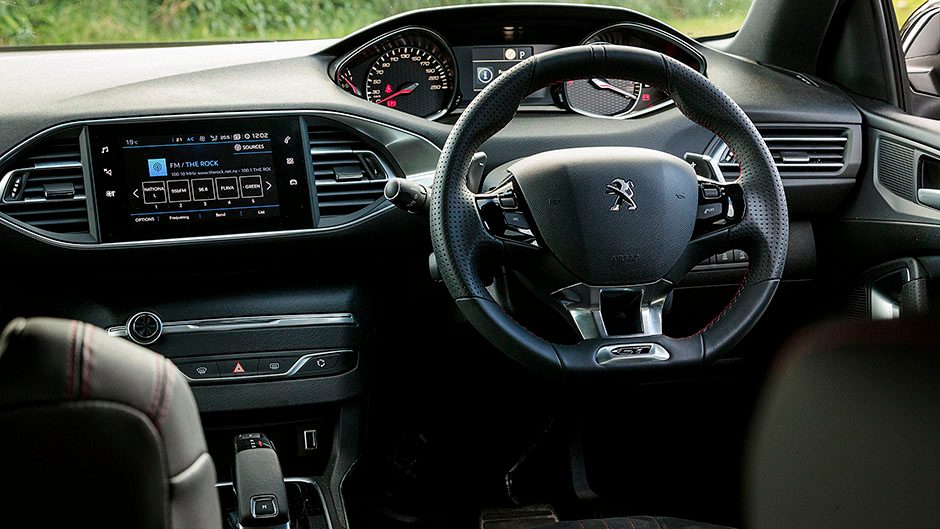 That said, its WLTP rating is 7.4L/100km overall, which seems closer to the mark. Both get sports suspension, and active cruise control. A leather and seat heating upgrade costs $3500 for the 308, and $4250 for the Golf GTI. And the French hatch comes with standard LED headlights. An eight-speed auto replaces the long of tooth six-cogger and is said to deliver slicker shifts, and fuel savings of around seven per cent.
The new 'box enhances efficiency by permitting coasting above 25km/h (it selects neutral on the overrun). It also activates the parking brake when stopped, and automatically selects D or R when self-parking. The new gearbox is also used in 508 GT and some 3008 and 5008 variants. Lest we forget, that eight-speed auto, which can be activated by fixed shift paddles in the GT, is attached to a new engine.
The 1.6L turbopetrol slots above the 96kW/230Nm 1.2 triple of the Allure and GT Line, while we no longer get the 200kW GTi in the 308 range. Base 308s have a fuel use figure of 5.1L/100km and get to 100 in 9sec, so while not quite as economical this is a serious bunch quicker.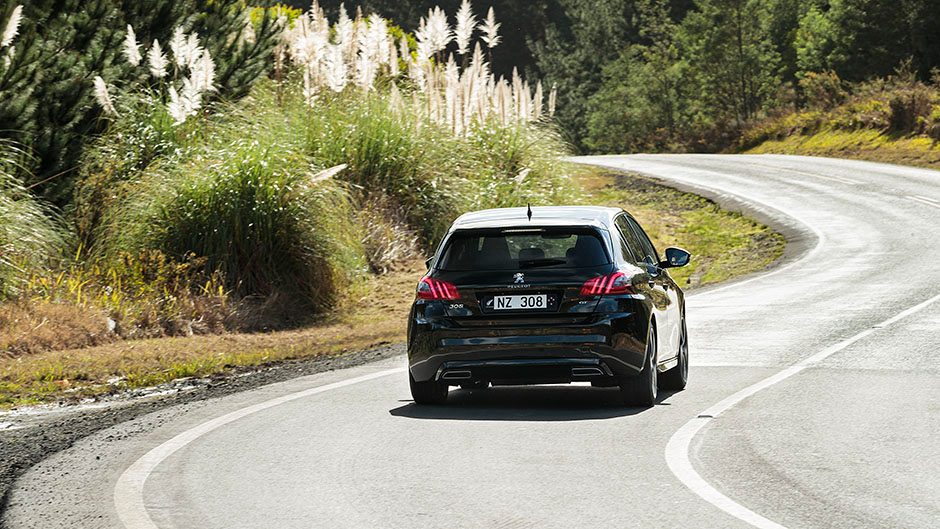 How much exactly? Peugeot is conservative with its performance figures, for the company insists on carrying a passenger and a bit of luggage when generating official numbers. Anyhow, without those it runs closer to the Golf GTI's figures of 6.47sec for the sprint and 3.62sec for an overtake. Our example managed figures of 6.7 and 4.1sec, respectively, about what you'd expect for something with a lesser output, and a torque converter auto versus a twin-clutch transmission (VW GTI).
In Sport mode the new Peugeot box is a smart shifter. The GT sounds good too, in that digitally amplified way, with modest pops on a trailing throttle. Performance is solid; wafting around in the default Normal transmission mode this is quiet and easygoing in town, with decent urge from 1500-2000rpm and ride comfort such that you'd not suspect it has sports suspension. In some ways it doesn't as it's merely lowered 7mm up front and by 10mm at the rear.
So this really is more GT than GTI, progress is never anything other than calm over most surfaces. Push on and there's a bit of roll, and it likes to be trail braked into corners to keep the front stuck through the turn. Occasional mid-corner bumps can throw the torsion beam rear end off line.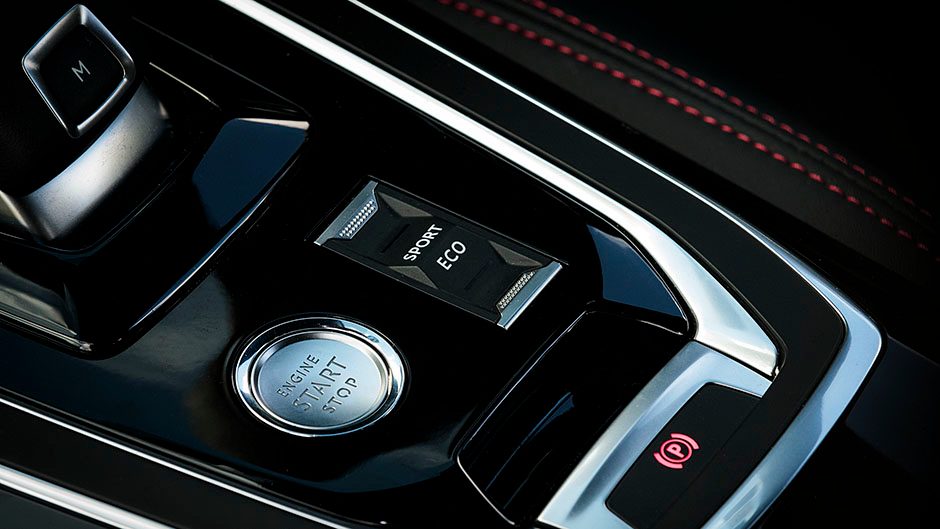 What's more interesting is its turn of speed that you'd not necessarily suspect. Once 3000rpm is showing on the tacho, which reads counterclockwise (because it can and it's French), the engine hits its straps and it's easy to keep in the go-zone thanks to having eight forward gears. After a bit of a strop the fuel use rose from 7.5 to 11.5L/100km. We saw low fours on the motorway at just over 100 in eighth (1750rpm).
It's a quiet car on the go too, so the GT tag really does fit here. The only options for this car are, as mentioned, the leather upholstery upgrade (we wouldn't – Alcantara/leatherette is fine) and a panoramic glass roof with sunblind ($1500). There's three years/100,000km of warranty, while a three-year/60,000km service plan goes for $1199.
Ticked as standard are active cruise (controls for which are hidden under, rather than on the wheel), smart key, auto highbeams, AEB, lane departure warning, self parking, BSM, and a five-star Euro NCAP rating.
There's Peugeot's iCockpit with elevated dials and small wheel, sat nav, dual zone air, full LED lights, and 18-inch rims.
For similar money to a Mazda3 GTX you're getting something without quite the handling finesse but this is more conservatively styled, slightly roomier and quicker. Once the promotion ends, it's closer to Mazda3 Ltd money and that's better specified.
| | | | |
| --- | --- | --- | --- |
| Model | Peugeot 308 GT | Price | $46,990 |
| Engine | 1598cc, IL4, T/DI, 165kW/300Nm | Drivetrain | 8-speed auto, front-wheel drive |
| Fuel Use | 5.7L/100km | C02 Output | 132g/km |
| 0-100km/h | 6.73sec | Weight | 1350kg |