The H2 sells in reasonable numbers here for a brand that is still a relative unknown. We take a look at the smallest member of the Haval gang.
Haval's entry point is the H2, what most would call a compact SUV. It's had a recent nip and tuck for 2020, but the model dates back to 2014 when it was first introduced in its home market. It's been the firm's biggest mover here thanks mainly to a sharp price, but it also looks quite smart, and is well specified for the money. And so it follows the Haval modus operandi of offering good value for money motoring.
As such Haval refers to its entry level model as the Premium, which goes for $23,990, while the Lux is $26,990. It's caused a few ripples in the market segment with the likes of the Mitsubishi ASX, now up to facelift number 43, coming down to meet its tag, and the intro pricing for Seltos and Venue targeting the mid-twenties too.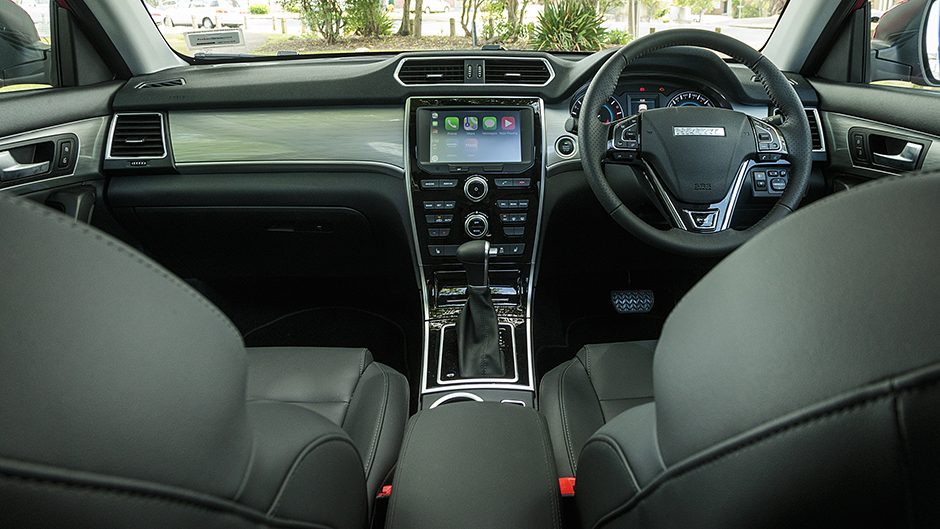 The changes are minor for the new year, but the new grille and five spoke alloys give it a sportier persona, especially with the more modern looking LED headlamps on this Lux model. The touchscreen infotainment has had CarPlay added too.
The difference between the grades sees the Lux gain a full panoramic glass roof, heating elements for the front seats, electric adjust on the driver's side, leather trim, those LEDs and auto wipers and lights. That's on top of items like the smart key, reversing camera and parking sensors. Like all Haval products, you get a decent fit out for your cash, including a five year transferrable warranty. And this Haval has a five star crash rating from ANCAP, albeit in 2017 when they didn't test for any active safety features, of which the H2 offers none.
Most thought the H2 to be well styled. Getting the proportions right for a compact SUV that actually offers decent interior space isn't easy, but they did well here, and we like the new alloys too, a simple five spoke design is a rarity now.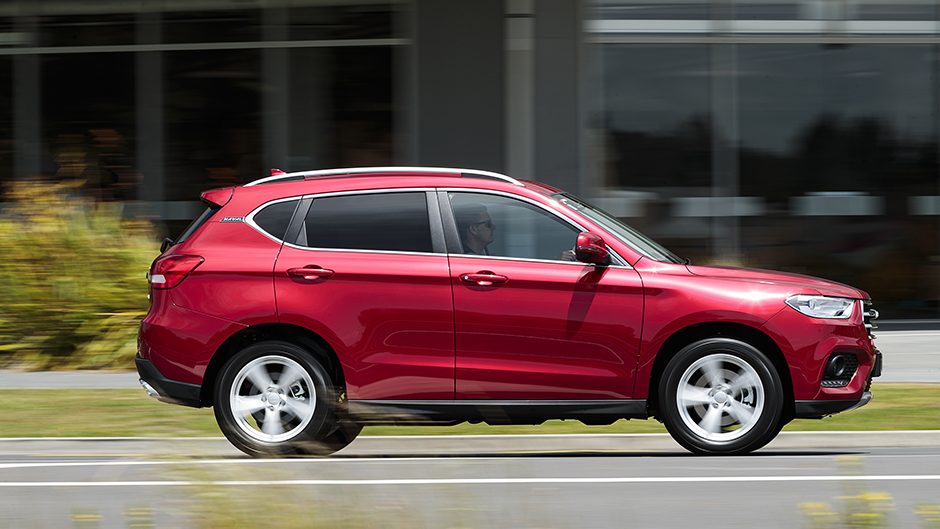 The hardware under the bonnet makes for good reading with a 1.5-litre, direct injection, turbopetrol making 110kw and 220Nm. However, peak torque dosen't register until 2200rpm and there's nothing much happening below that point either. So it's not the sort of thing that will make the gap if you're pushing it. You can build the boost by stalling it up, in anticipation of a daring manoeuvre, but it's safer just to wait your turn. When you're not in such a mad rush, it's not so bad, but you do often find yourself giving it the full force of your right foot, trying to spur it along. And it's not the morning type; this actually needs time to warm up as it's reluctant to get going properly until it is. It was hard to coax up our (admittedly steep) driveway first thing, yet when warm it had no trouble. We thought it might have had a fault, but a couple of Australian reviews report a similar reluctance when cold. A remote start function would actually be useful here.
The six-speed auto is programmed for smooth rather than snappy shifts, and while it has a mode button, don't expect to find Sport among the mix, only ones to make it even less enthusiastic. Oh well, at least there's a manual gate. Consumption is rated at 9.0L/100km, not great in the scheme of the class, and it's a number replicated by the trip computer during our time with it.
The ride and road noise on urban streets we found to be most accommodating, the multi-link rear suspension sorting the bumps nicely to give the H2 a relaxed gait. The steering has a slower than ideal ratio, with 3.5 turns lock-to-lock, and the turning circle is a tad larger than desirable for a compact SUV. There are no real blindspots of note, and the wing mirrors are sizeable, the reverse camera image decent too.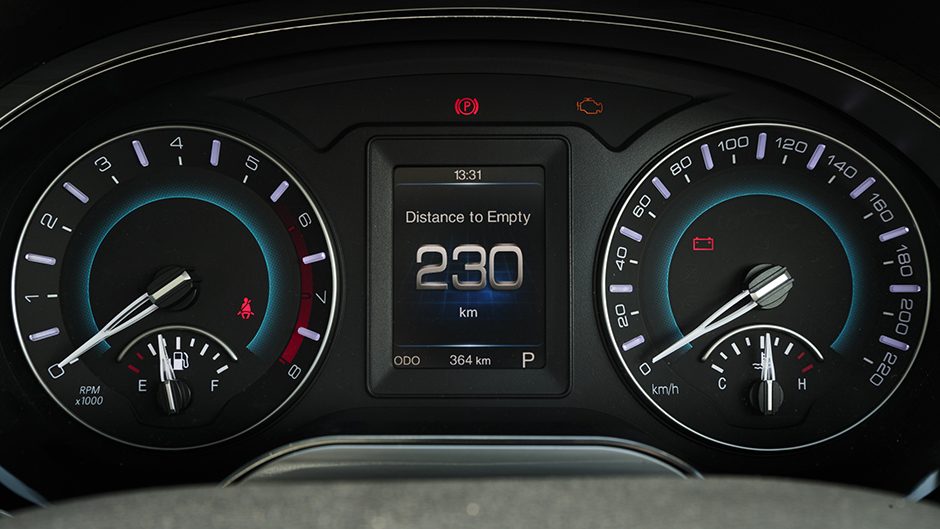 The seat has only a basic range of adjustment, and the column could do with more movement too but the overall position isn't bad, just set quite high. But we guess that's how most that will buy it, like it. It makes for easy entry too. While it's quite dull inside this particular model, you can funk up the interior with different colours for the inserts of the seats and door trims. The centre stack is done without flair, but is easy to use given there's a button for each function. The infotainment system is a bare basics type, but does include CarPlay, sorry Android fans. The cabin storage is ok with a big centre bin and door pockets though there's not much on the console save for the cup holders. The cabin has some nicer touchpoints with softer materials used in key places, but the hard edge of the console some will feel against their leg.
It might be a small SUV but there's no being squashed in the rear, with good legroom and a comfy bench. The boot is reasonable, the rear seat folding flat easily and there's a full size spare underneath.
We found the H2 to weigh up at just under 1500kg, which is part of the reason the turbo'd 1.5 seems to struggle at times. During extra urban sorties, there's more road noise evident as speeds (both road and engine) increase though the ride remains civil. Best wait for a decent passing lane if there's slower traffic ahead, this requiring the best part of ten seconds to get an overtake done, and watch your following distances as it can require close to 40m to haul up during a panic stop. The six-speed auto has a decent gap between second and third, and can hunt for the right ratio on a winding road. The chassis does a better job, the suspenders taking the edge from big bumps, there's generally more grip than push and the steering does an acceptable job too.
While there's value to be had here, with a few newer entrants in the same market, it'd be worth trying out the likes of the Seltos for this kind of money, before committing.
| | | | |
| --- | --- | --- | --- |
| Model | Haval H2 Lux | Price | $26,990 |
| Engine | 1497cc, IL4, T/DI, 110kW/210Nm | Drivetrain | 6-speed auto, front-wheel drive |
| Fuel Use | 9L/100km | C02 Output | 207g/km |
| 0-100km/h | 11.95sec | Weight | 1493kg |