We have a bit of a soft spot for the KTM 390 Adventure, because it's well specified (TFT screen, cornering ABS/TC) yet comparatively inexpensive (was under $10k, now a few hundred over), does everything competently and is just good fun to ride. For 2022, it gets a new look that's closer to that of its bigger sibs, and even more gear.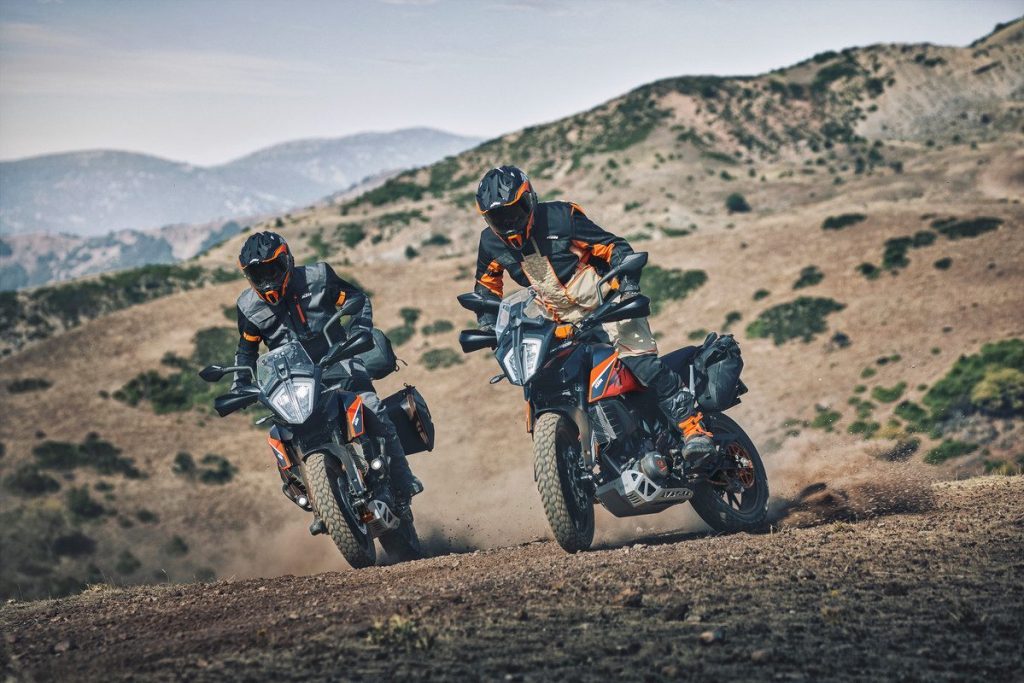 New are Street and Offroad TC settings, the latter allowing some rear wheel slippage to help make the bike turn better in loose or slippery terrain.
That said, if things look like they are going pear shaped, the Offroad TC setting will still intervene if it deems it necessary.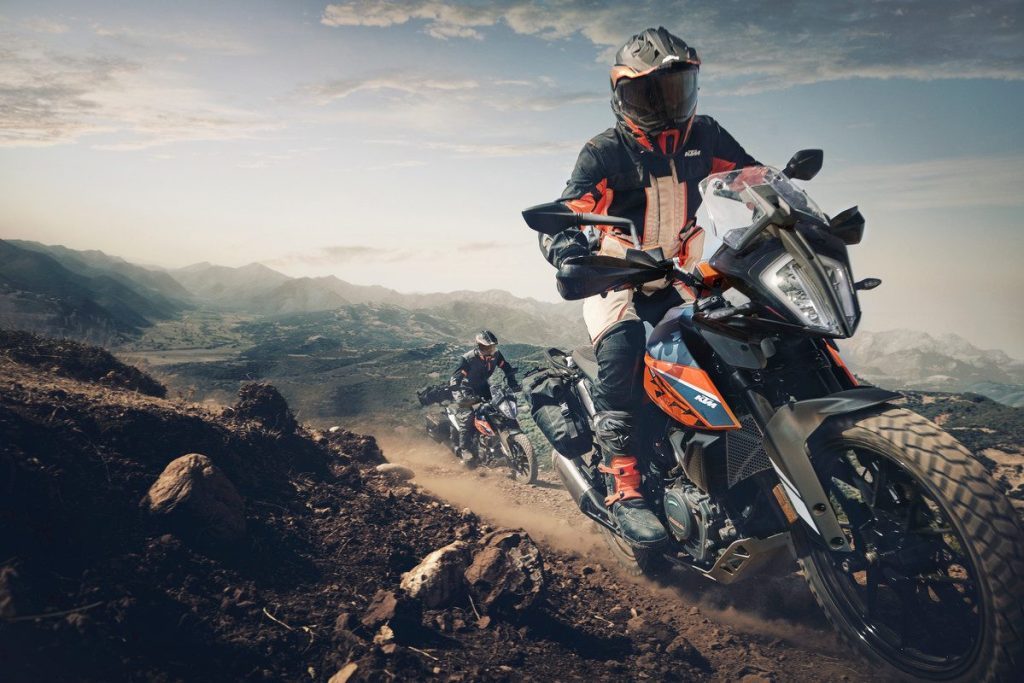 It retains cool safety items like cornering ABS and TC, unusual for the sector, and its adjustable WP Apex suspension.
Other additions include new rims, now five- instead of six-spoke cast alloys for greater stiffness.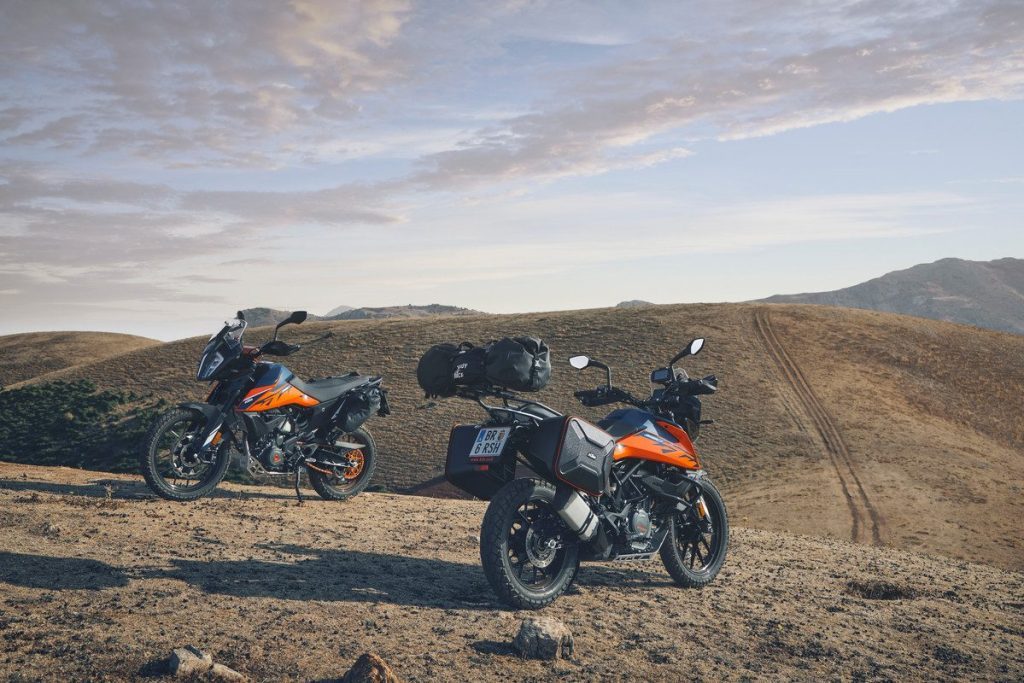 Visually, the 2022 390 Adv is closer in appearance to the rally machines. It's available in two different colour combinations too, along with new graphics.
The single-cylinder, 373cc Euro5-ready engine output remains at 32kW and 37Nm of torque. A 14.5L tank permits a touring range of up to 400km.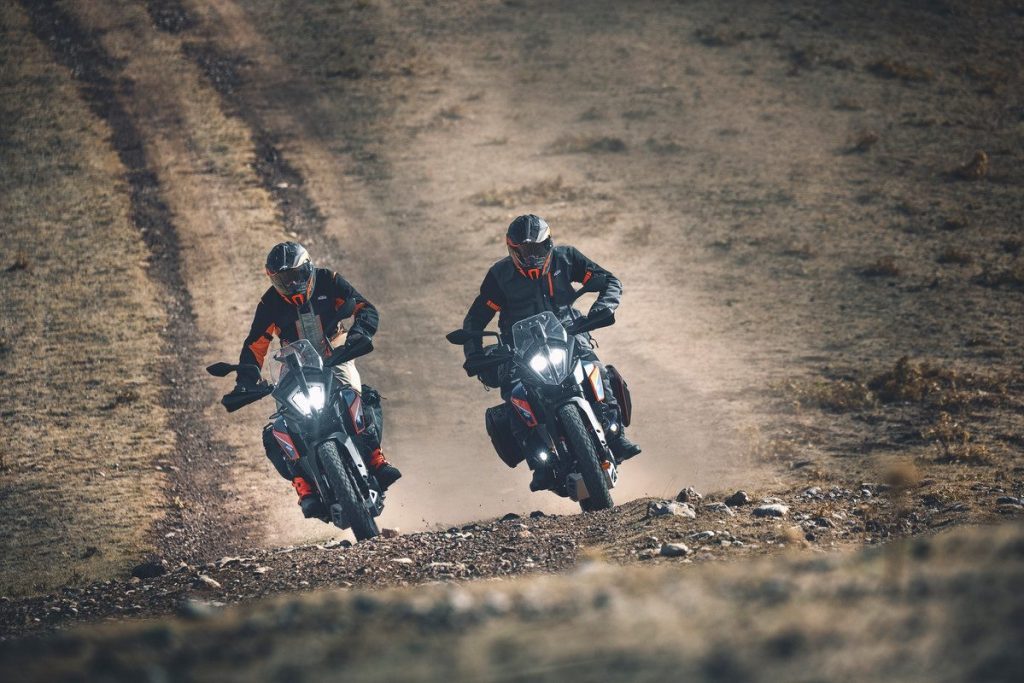 Not enough for you? It would appear that KTM is currently testing a Dakar-inspired model that might well end up being a 390 Adventure R variant. Effectively that means an even harder core off-road version of the little dual purpose bike might become available.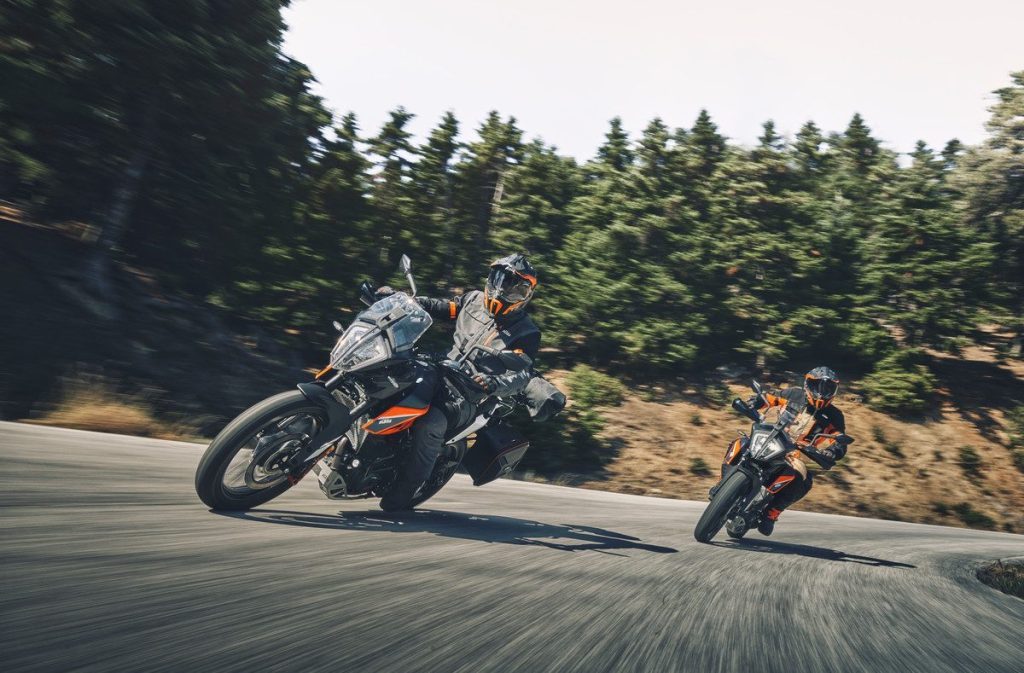 Spotted testing in disguise, the new model features a Dakar-inspired front end, with a much bigger screen, higher set TFT dash, and extended forks with taller handlebars. Stay tuned for more on this one.
Didn't have to wait long; turns out the Rally-style variant was actually a screen called Rally Tower being tested by aftermarket outfit Turtle Tech, not by KTM. So looks like you might have to wait a bit longer for the 390 Adventure R model. We wouldn't be holding our breath for that one.