Hyundai's local arm has keenly hitched its wagon to the push for greener alternative fuel solutions, with its plethora of electric and hybrid models as well as its frequent showcasing of its hydrogen fuel cell Nexo crossover.
Despite Hyundai New Zealand proudly showcasing the Nexo at events like Fieldays, demonstrating the benefits of hydrogen as an alternative to petrol, the Nexo has always been off the local menu — barred from local sale in part due to the lack of local infrastructure.
However, it appears that this recently changed.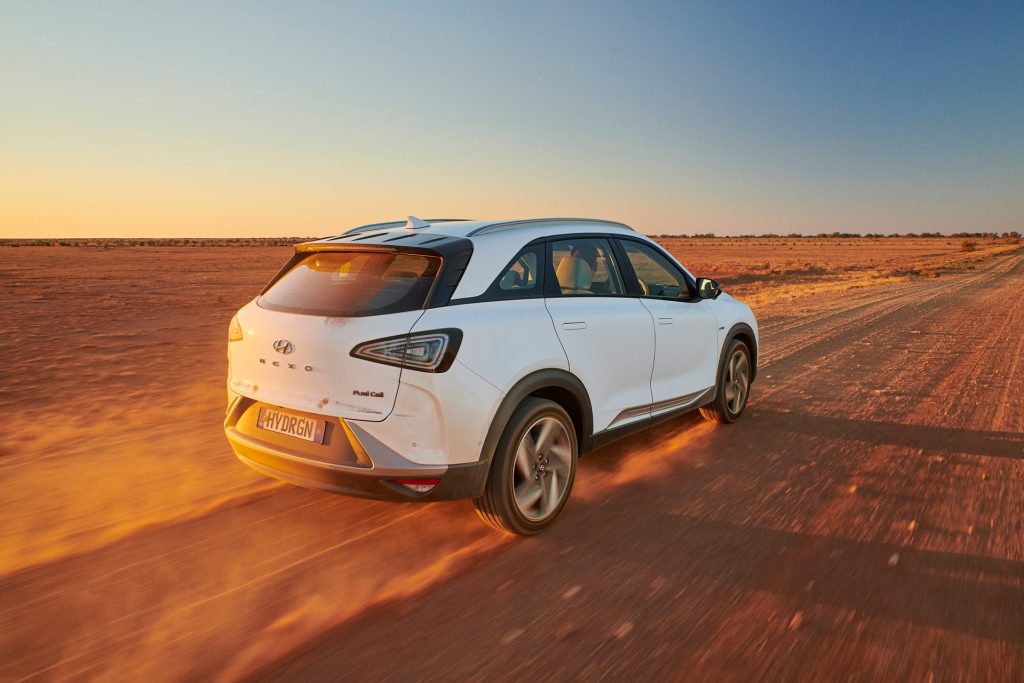 A recent report on Stuff detailed the case of Christchurch councillor and mayor contender Phil Mauger.
Having reportedly decided that he favoured hydrogen vehicles over pure electric due to the processes behind lithium battery creation, Mauger purchased a Nexo only to realise that there isn't a single hydrogen refuelling station in the South Island — with infrastructure for hydrogen vehicles big and small still a work in progress.
NZ Autocar contacted Hyundai New Zealand, who confirmed that yes, Kiwis are actually able to order the hydrogen Nexo. A spokesperson for the distributor said that Mauger's car was indeed purchased through Hyundai New Zealand, via special order.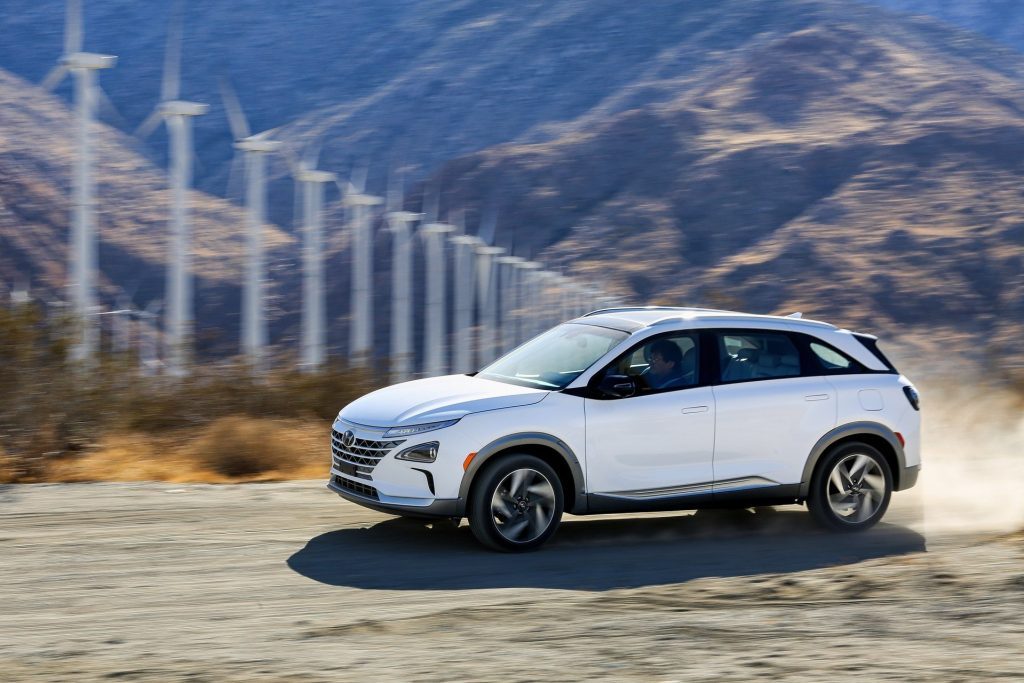 "The Nexo referred to in the article was purchased direct from Hyundai New Zealand. The model is not readily available for New Zealand customers to purchase, however we are able to place orders with Hyundai Motor Company for customers that are interested," said the spokesperson.
"Phil [Mauger] purchased the Nexo being fully aware of the lack of hydrogen refuelling infrastructure in NZ," they added. The firm wouldn't quote a price for the Nexo (stating it was price on application only), although the Mauger report said the car cost $150,000.
The Nexo is effectively a hybrid of sorts. Built on a bespoke platform, it makes use of a 1.56kWh battery mild hybrid system with compressed hydrogen stored in tanks underneath and a permanent magnet synchronous motor delivering 120kW and 395Nm.
Hyundai boasts that the Nexo's only tailpipe emissions are water, arguing that it actually purifies the air as it drives. The inevitable elephant in the room is the amount of energy that goes into the production of hydrogen in the first place. But that's another story for another day.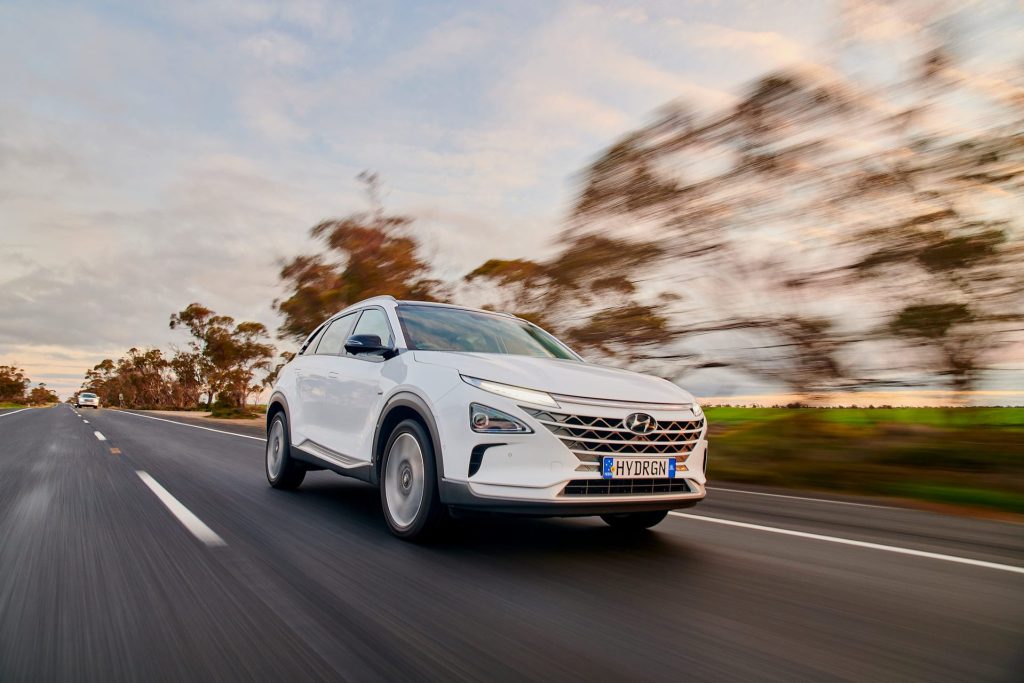 Hyundai isn't the only company to open up about its hydrogen offerings. Speaking to media during last week's Lexus UX300e virtual presentation, Toyota CEO Neeraj Lala confirmed that the company is looking into bringing its second-generation Mirai to New Zealand next year as part of a car-sharing trial with 10 different companies.
"But this is not a car share experiment for hydrogen. It's a test of the technology for 10 sustainably like-minded companies coming together, to trial car share," said Lala.
"If it's a successful trial, it gives those companies an opportunity to buy fewer cars and to have better utilisation of those cars. It could demonstrate that Mobility as a Service [MaaS] can reduce congestion in big cities and actually lower the carbon footprint, rather than obsessing about one piece of technology. "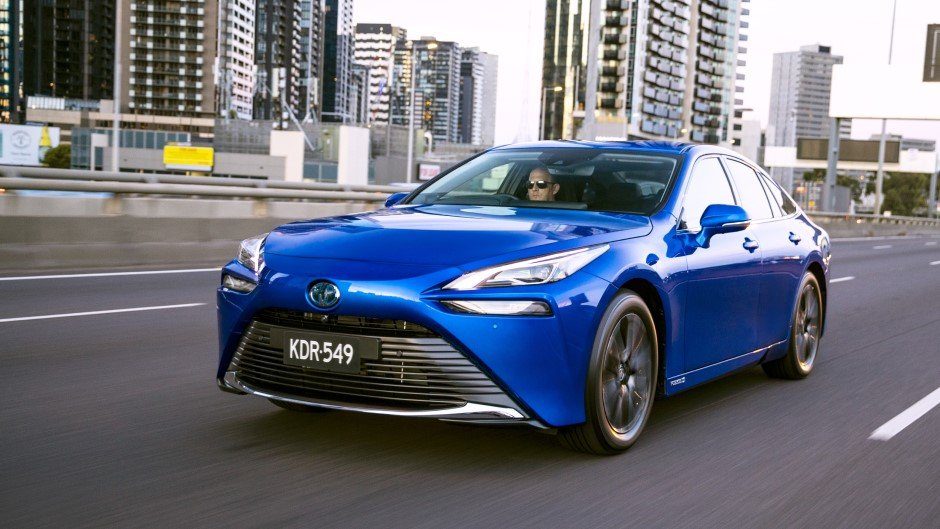 Lala stressed that the test programme is going to be a low volume one, noting that he doesn't believe hydrogen is a proper environmental fix in the light vehicle segment. "We're not obsessing about getting 1000 Mirais on the road over five years, because that's going to be a really difficult task," he added.
"I don't believe hydrogen is going to be a light transport solution over the next five years, because the reality is that [the infrastructure] is just not going to be ready for public consumption. But the country is moving fast in the generation of green hydrogen, which has massive export opportunity, and green hydrogen generation also has a massive advantage in heavy freight."