Petrol and oil firm Shell has opened its first 'EV hub' in the UK, where petrol and diesel bowsers have been replaced with charging units for electric vehicles. It's the second hub that the Dutch company has erected, following a similar build in France.
Once home exclusively to internal combustion engine vehicle pumps, the Fulham-based charging center now features 10 175kW DC fast-chargers.
Those waiting for their cars to charge are able to treat themselves to a coffee at the attached cafe, and shop at the Little Waitrose & Partners mini-supermarket.
Shell keenly notes that the station will only use power from 100 per cent renewable energy. It also makes use of a series of solar panels mounted on the canopy atop the station.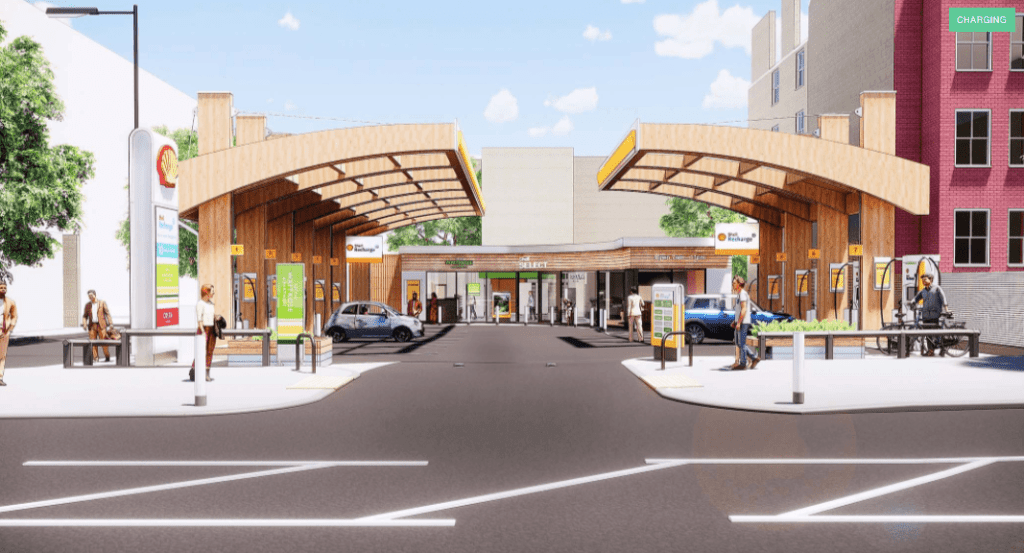 The new development features a touch of influence from down under, with each of the 10 chargers sourced from Australian companyTritium. The firm's head of sales, Christian Hewitt, celebrated the hub's opening on social media.
"Get ready to see the future of 'petrol stations' as Shell launches its Fulham EV charging hub, a complete redesign of a former petrol station," he said. "It looks incredible!"
While most electric vehicle owners simply charge their vehicles at home, the EV hub aims to cater towards UK EV owners who live with street parking, for whom charging at home is either difficult or impossible.
Shell's creation of the EV hub and its long-term relationship with Tritium is part of a bigger story, as petrol companies around the world attempt to foster connections with electric vehicle owners.
This is particularly evident in the UK. Shell has over 9,000 EV charging stations around the country, almost a year ago acquired EV charger company Ubitricity, and it recently extended its collaborative relationship with Hyundai — noting that the relationship would start to feature more focus on EV development.
It's not just Shell, either. BP took over Chargemaster, the UK's former most prolific charging station group, several years ago. Equinor recently increased its investment in windfarm technologies. And most petrol companies worldwide now have some kind of EV charging network.