There's a pattern emerging. First, and soon after the rebirth of Seat here in New Zealand, the Leon Cupra makes a raid on the hot-hatch arena, becoming the fastest-ever front-drive car in the magazine's history, and rewriting the value equation in the area; Golf R levels of performance at Golf GTI pricing. At the other end of the price spectrum is the lone Ibiza offering from Seat which gives the Swift RS a proper contest for small car bang for buck around the $26k mark.
It's about as quick, has a ride and handling package that rivals the Suzuki's and offers extra passenger and luggage space for the same money. Although you'll need to add a few cost options to match the RS's offerings, it's still good value if you want a Euro.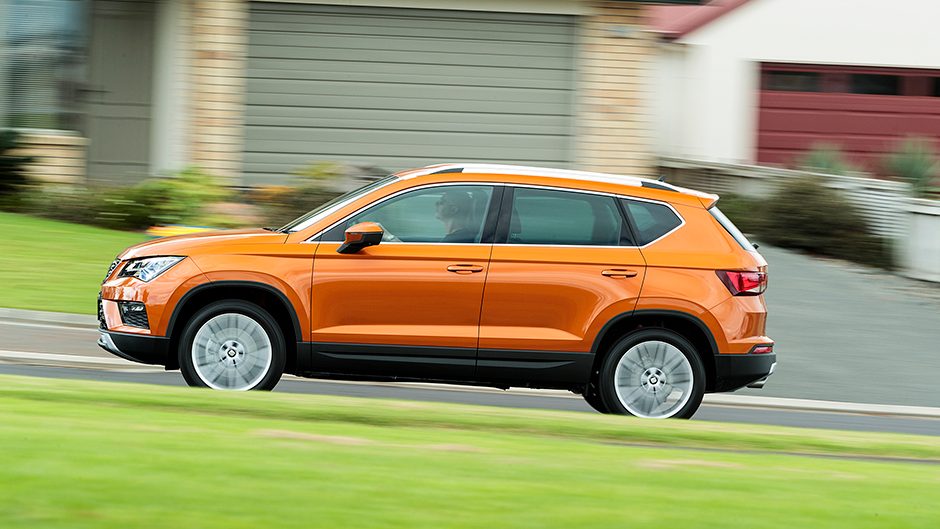 Plus, it looks pretty mean. And now for the third act of the Seat play, we get behind the wheel of the base Ateca in Xcellence spec, costing $44,900. There's actually a less well specified Style variant that misses out on a few items you might want in your family SUV, like comfort entry, active cruise control, powered tailgate, cloth and alcantara trim, and seat heating. However, at $38,990 some may feel quite happy at securing what is one of the liveliest SUVs available at present around this price point.
The baby elephant in the room is that this 4363mm SUV is powered by a 1.4L turbopetrol. That's just the downsizing way of the world these days. A decade ago it would have run with a naturally aspirated 2.0L but this goes better on account of its turbo-enhanced midrange. Bear in mind the same powertrain is available in the bigger, heavier Kodiaq by Skoda.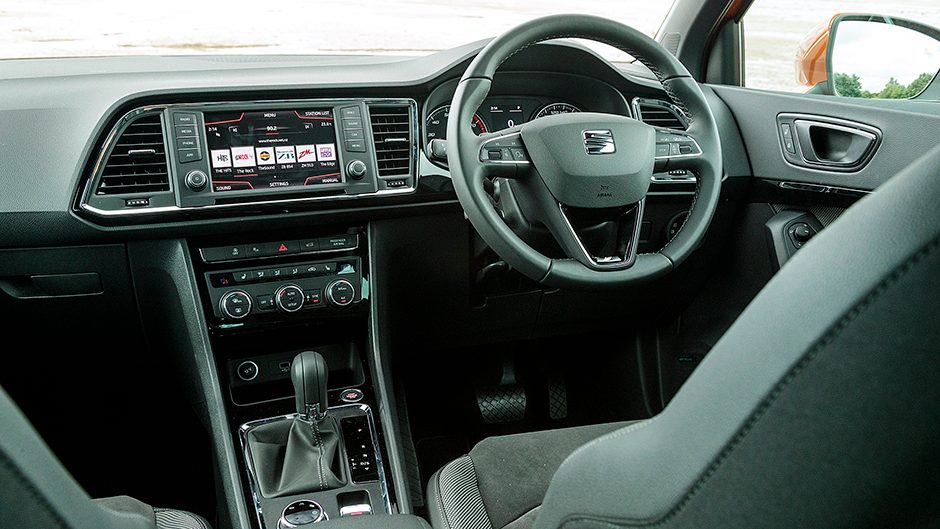 The Ateca is a size down on that, and weighs in at a lightweight 1391kg thanks to the MQB platform it rides on. So while it looks quite sizeable, it weighs an identical amount to a VW Golf with the same engine. That helps makes it pretty quick, an overtake needing just six seconds, pulling well across the midband and from low revs in built up areas, with little transmission or turbo lag evident. Seat are good at tuning its powertrains it seems.
Because you don't need to rev it so hard, and it's hooked up to a smart seven-speed twin-clutch transmission – the paddles largely lie idle here – you'll be getting better economy. It's no hardship getting into the low fives on the highway, fours even on the motorway, thanks to a two-cylinder deactivation mode.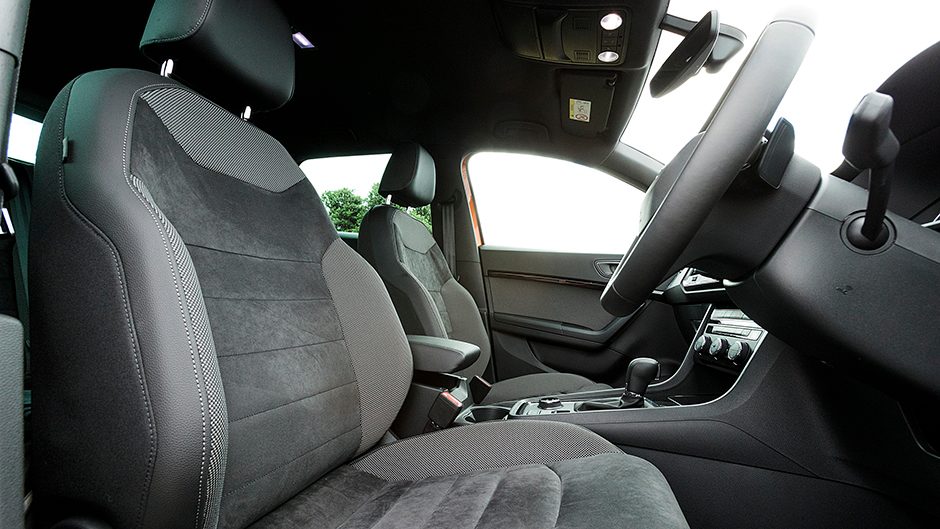 We saw a top of 10L/100km after a run through one of the Waikato's best technical roads. The quoted combined figure is 5.4L/100km. It's quite perky, especially in the zippiest of its four available modes (Eco, Normal, Sport and Individual). Essentially, you drive it in Normal or Sport (or Eco if you're that way inclined).
Most of the time out of town we used the latter, simply because in Normal it tends to haul away in high gears at low revs, around 1500 or so. Great for town running, but Sport's better when let loose in the wilds.
Finished dispensing with all those corners? Leave it in Sport mode and just pull on the lever, back into regular D mode. And that's how we drove it on a trip from Auckland to Hamilton via roads that parallel the Expressway in the Northern Waikato, either side of the river. A rather fine drive it was too, testing the mettle of the Xcellence on lonely Targa-style roads.
The suspension is set up firm for body control but has sufficient compliance that the ride isn't too fussy at slower speeds. A lightweight engine over the front wheels helps it steer willingly, accurately, and it holds fast in corners, aided by grippy Falken Azenis rubber. The rear follows obediently, a torsion beam design, whereas the AWD variants get a multilink rear.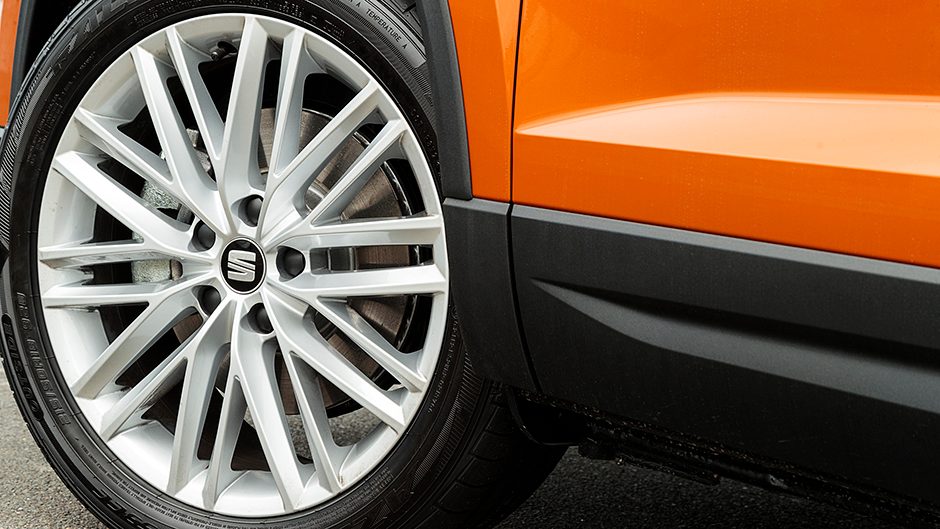 Other relevant things for a family wagon include a sizeable hold (510L thanks to that torsion beam), though when split folding is invoked (1604L), it's a two-tier set up. Still, we fitted in a new set of floorstanding speakers in handily, one on the back seat, one in the luggage bay.
There's good room for two adults in the back seat, three if they're good friends. This small-medium sector is now very busy and includes the likes of Kona, Sportage, HR-V, Qashqai, 3008, XV, and CH-R. Within the VW empire, Skoda's new Karoq has just arrived and it kicks off at the exact same price as Seat Ateca Style.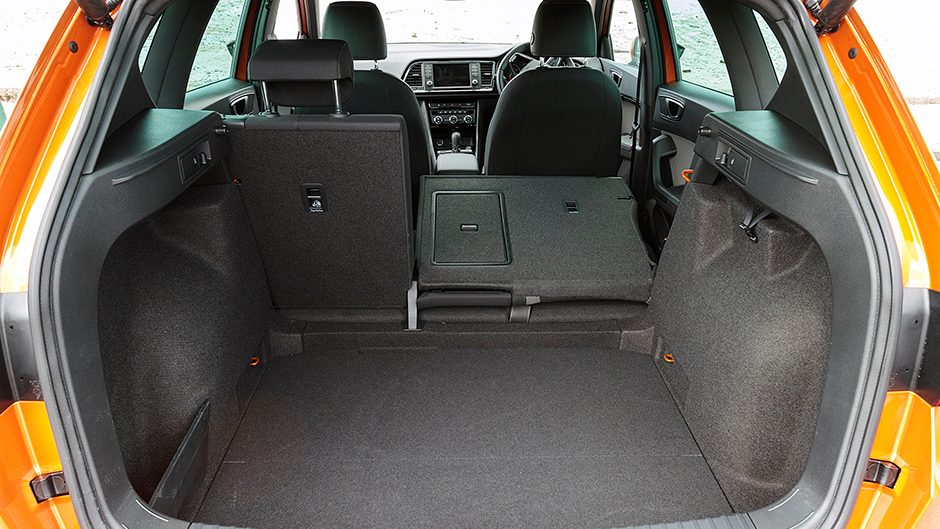 Put simply, this should be on the list if you're after a circa $40k sport utility vehicle that has both some sport and utility in its DNA.