For 2023, Ducati has released the second-generation Scrambler range with updates in the tech (riding modes, quickshifter) and style areas, along with less weight. There are more colours on offer too, nine for the Icon version.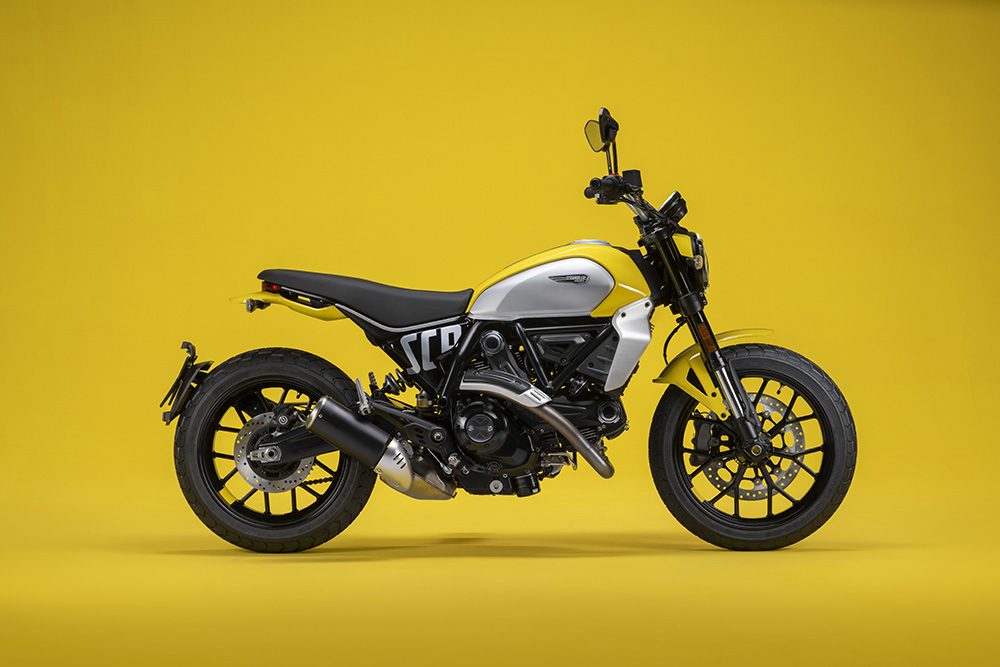 Over 100,000 first-gen Scramblers have found new homes. Continuing with the fun, accessible and safe for everyday use ethos, there's subtle restyling for the new era.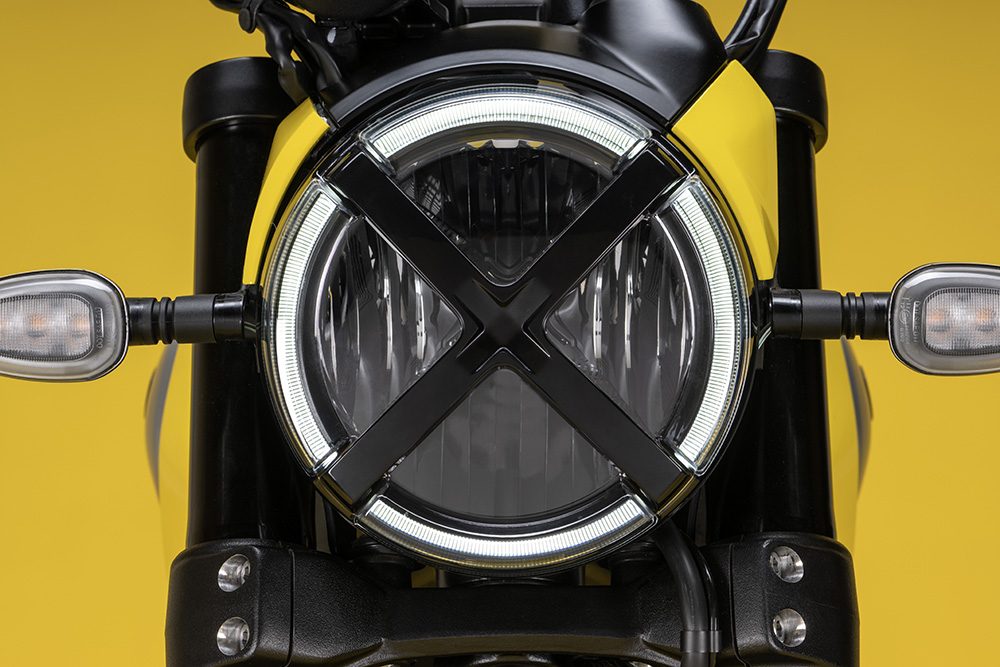 The air-cooled 73hp twin-cylinder Desmodue engine, trellis frame, wide handlebars, low center of gravity and fun to ride features are retained, enhanced by improved electronics and tweaks to styling.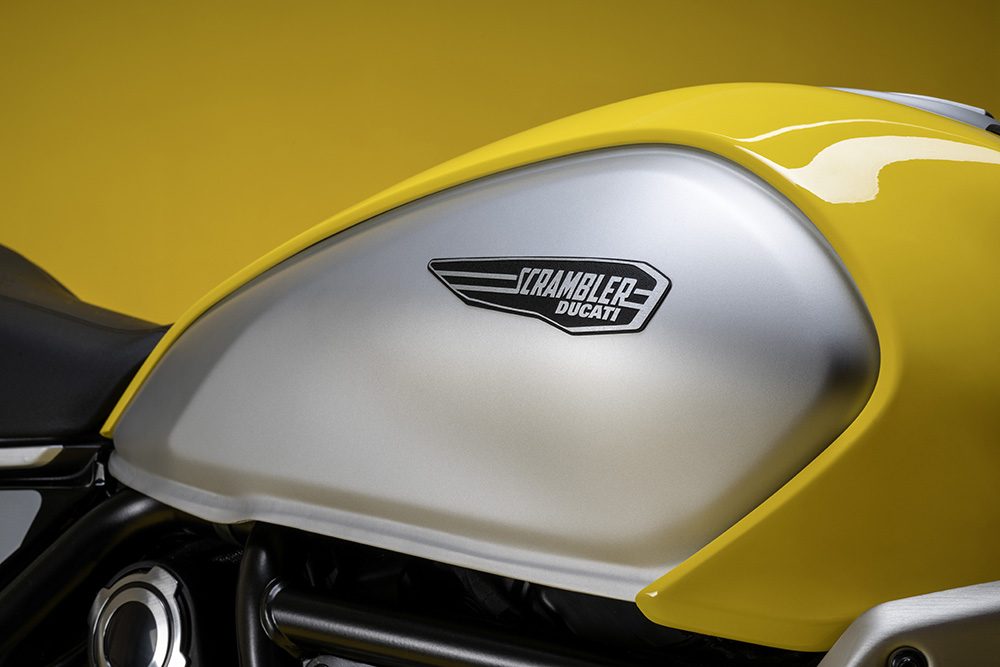 Three initial members of the family comprise Icon, Full Throttle and Nightshift. All feature a relaxed riding position and low weight for ease of both urban and out-of-town riding.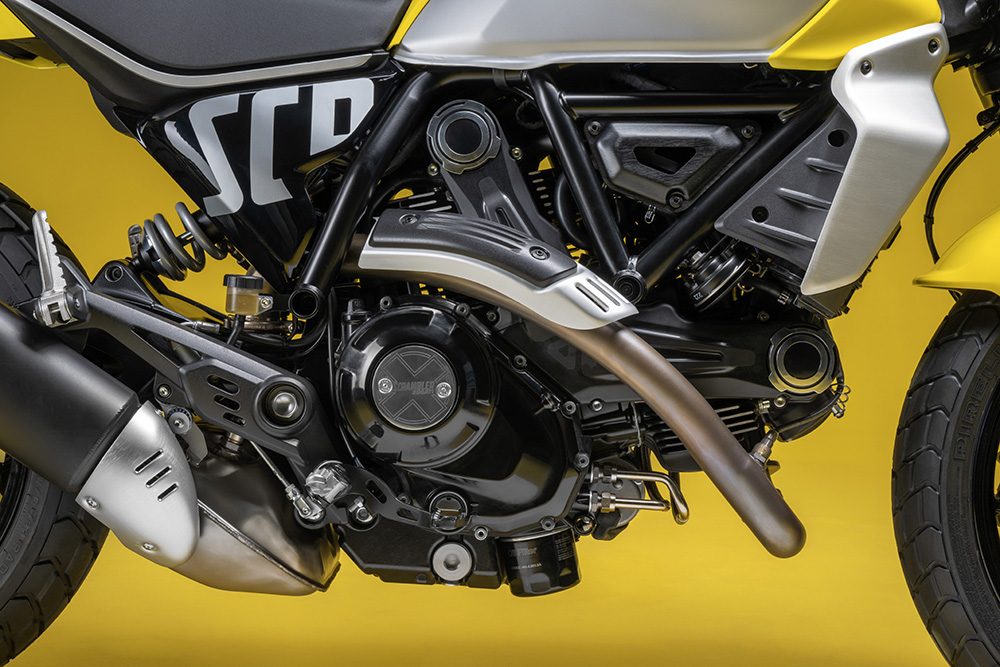 The front DRL retains its four circular sectors while the headlight, now a full LED, has the iconic (sorry) "X" styling feature. At the rear the taillight evolves into a new semicircular shape. Turn signals use LED elements.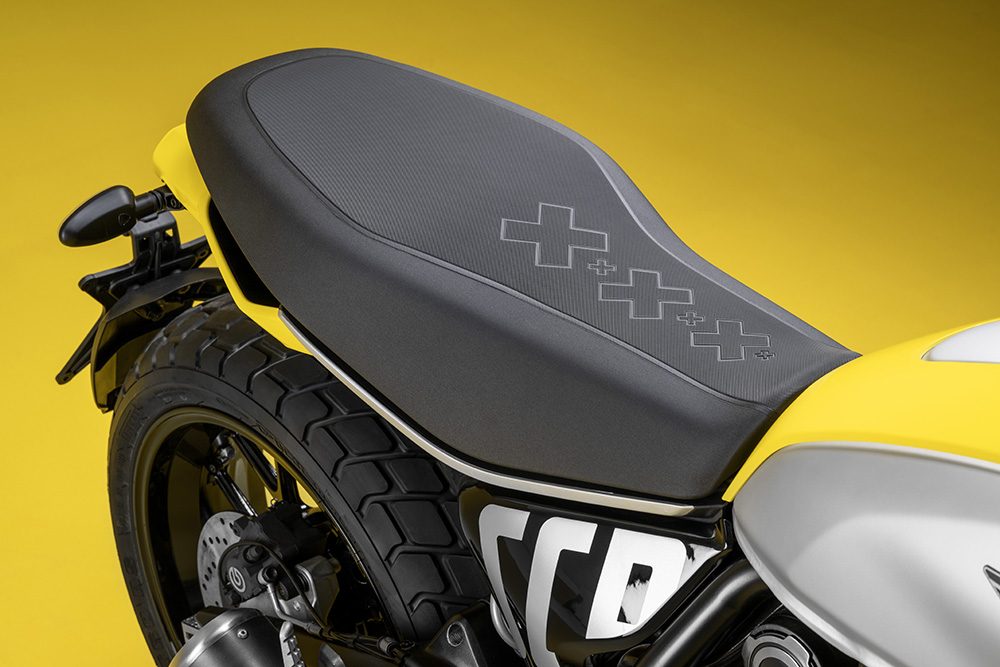 The steel tank is reshaped, still with an interchangeable cover that permits easy customization. Anodized aluminum covers below the tank complete the renewed design.
Instruments are new too, with 4.3-inch color TFT cluster.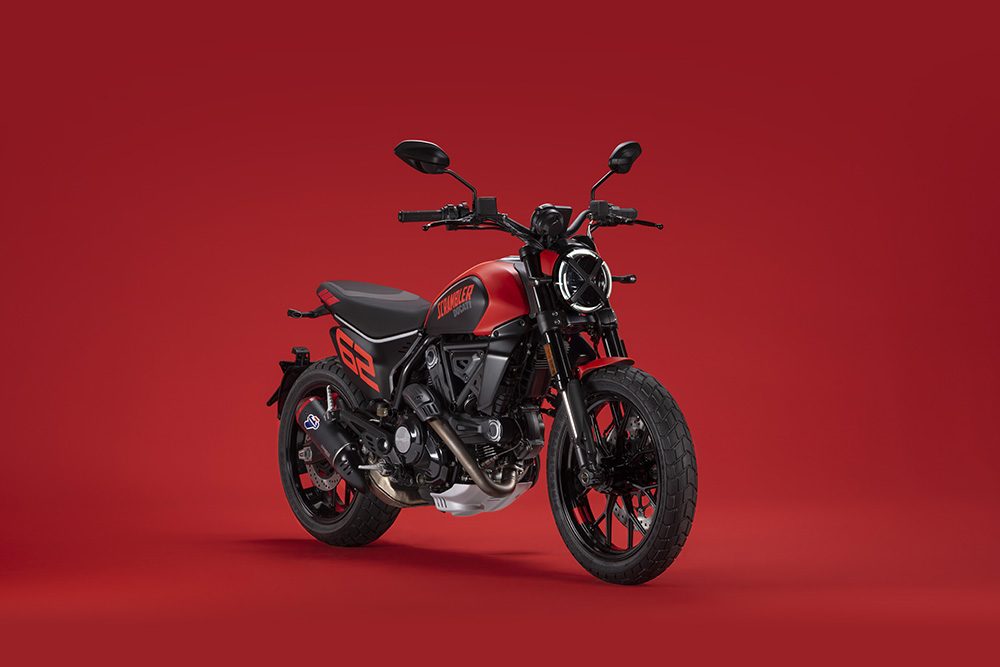 The two-valve per cylinder V-twin engine is lighter and also has new clutch and alternator covers with the "X" logo. The exhaust headers are different, leaving the engine fully exposed.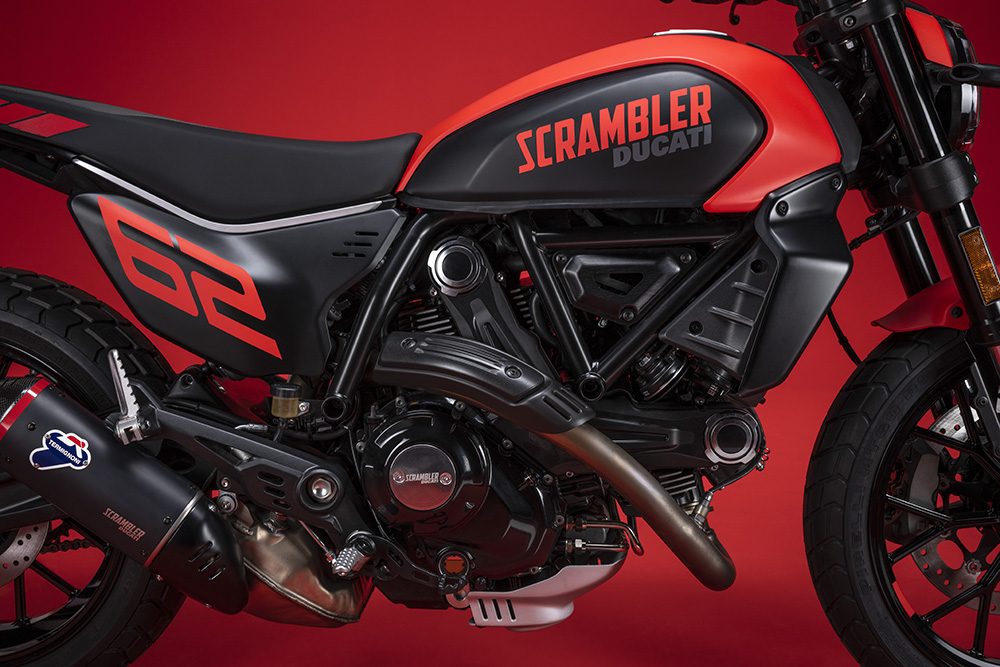 Weight savings, mainly from a new chassis and swingarm, shed 4kg overall from what was already a lightweight.
A slightly increased steering head angle contributes to improved ease of use in city traffic. New wheel designs are 18" at the front, and 17" at the rear.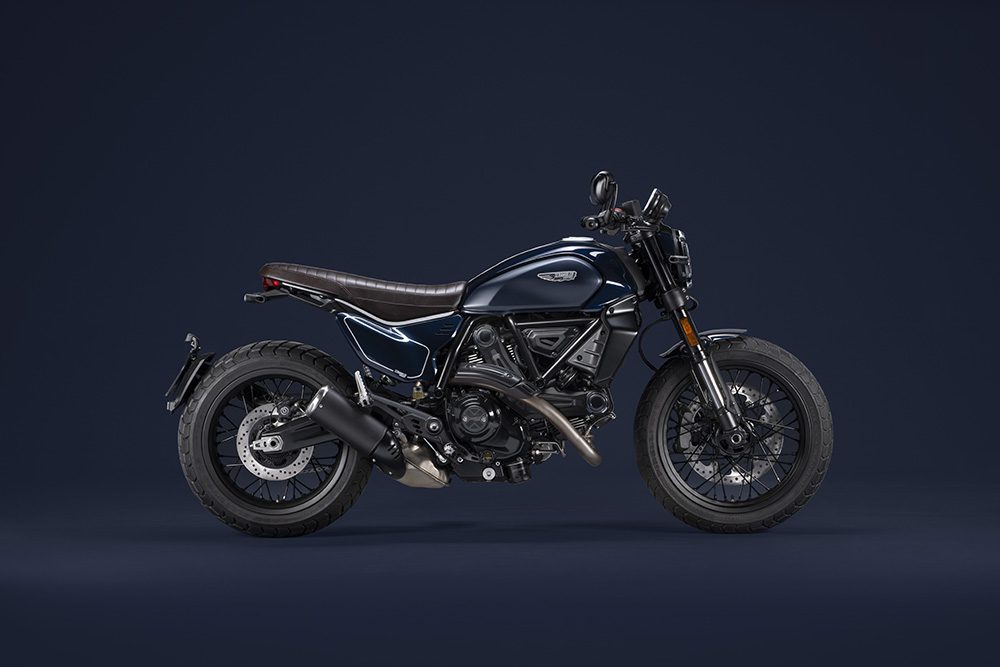 Adoption of a ride by wire throttle means ride modes, Road and Wet, and implementation of Ducati Traction Control. There's now also cornering ABS. An up and down Quick Shift mechanism is also on offer, though it is standard equipment on the Full Throttle and an accessory on the other models.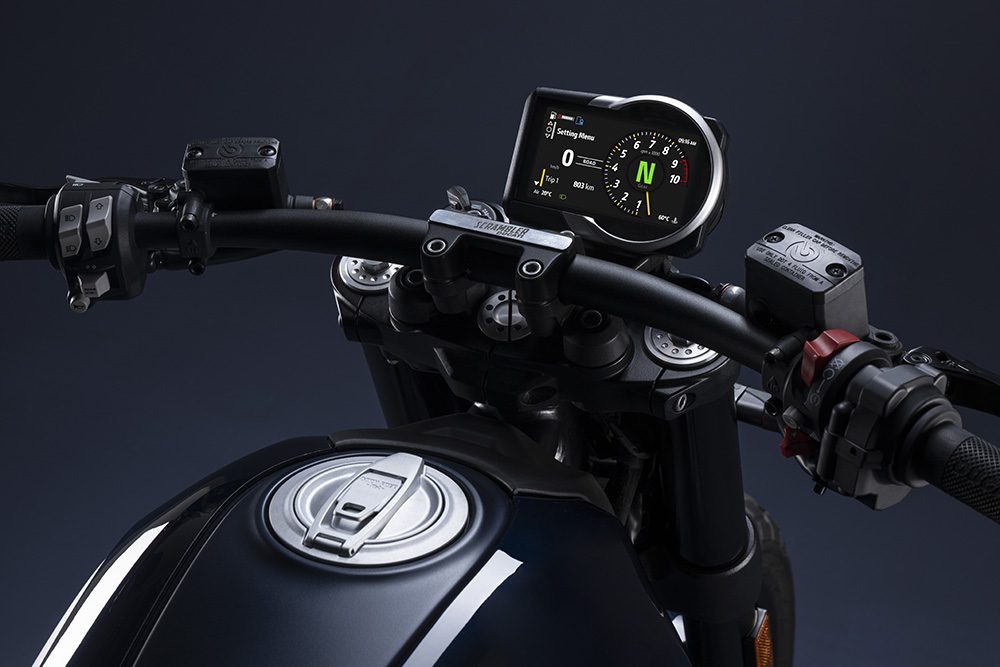 Ducati's Multimedia System is also an option, for managing music and calls by connecting your smartphone to the bike.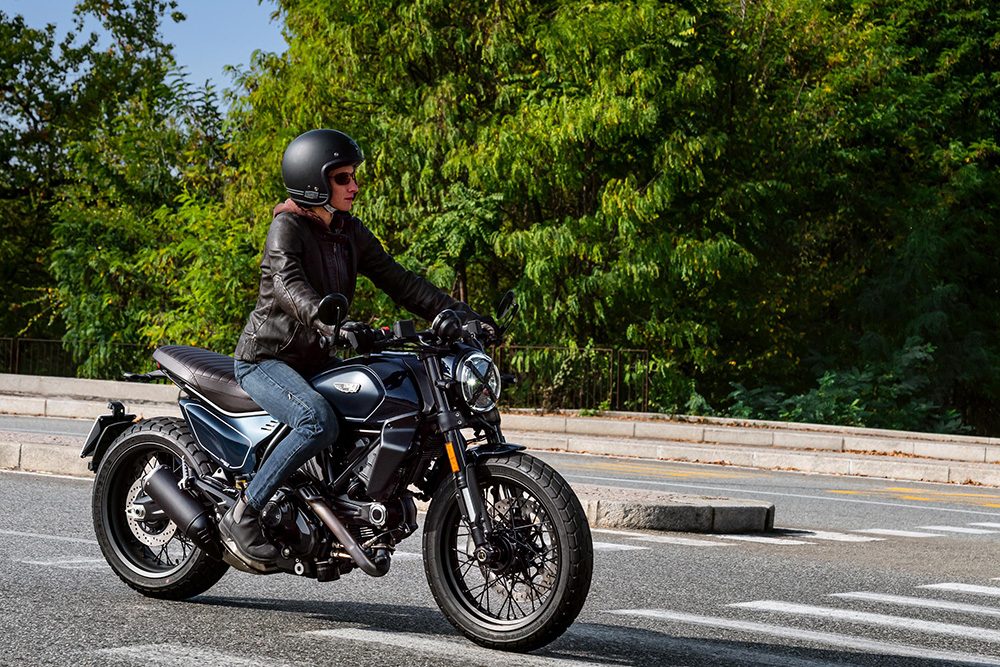 Specific changes to Icon include revised handlebars, lower and closer to the rider, a more tapered and streamlined seat and black side panels with Ducati Scrambler graphics. Icon comes in three standard colours, '62 Yellow, Thrilling Black and Ducati Red, while six other vibrant hues are also available.
The Ducati Scrambler Full Throttle is the sportiest of the trio. The side number plates bear the number 62, referencing the year of the original Ducati Scrambler.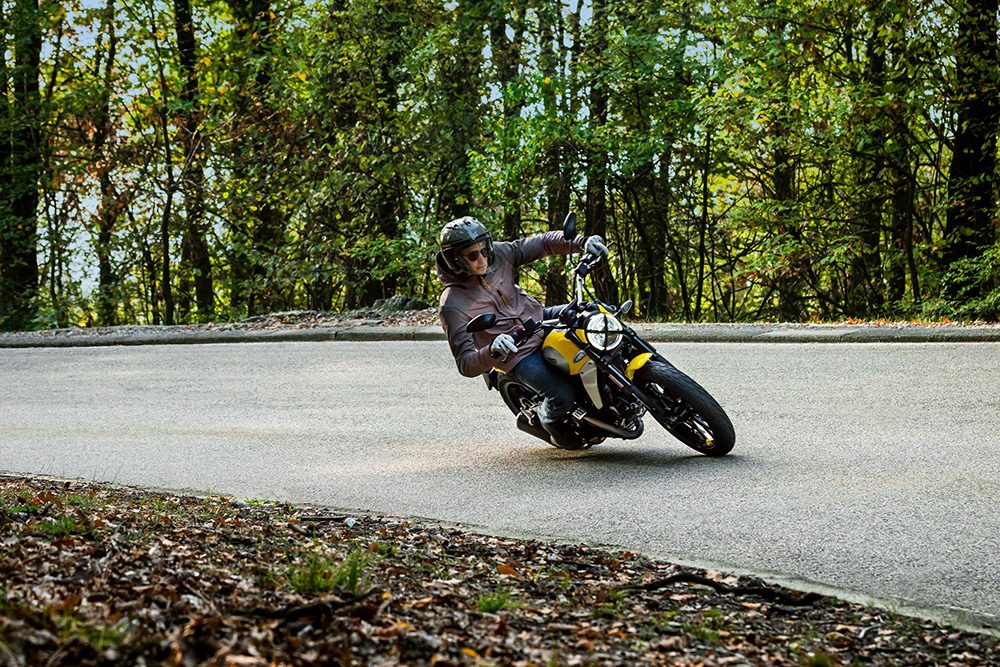 Special features include a robust skid plate, a sports seat cover, and black heat shields and front side covers. A shorter front fender, a street-legal Termignoni silencer, Ducati Performance LED turn signals and standard Quick Shift up/down complete the package. A sporty single-seat look is available as an option.
A lower handlebar completes the racier look.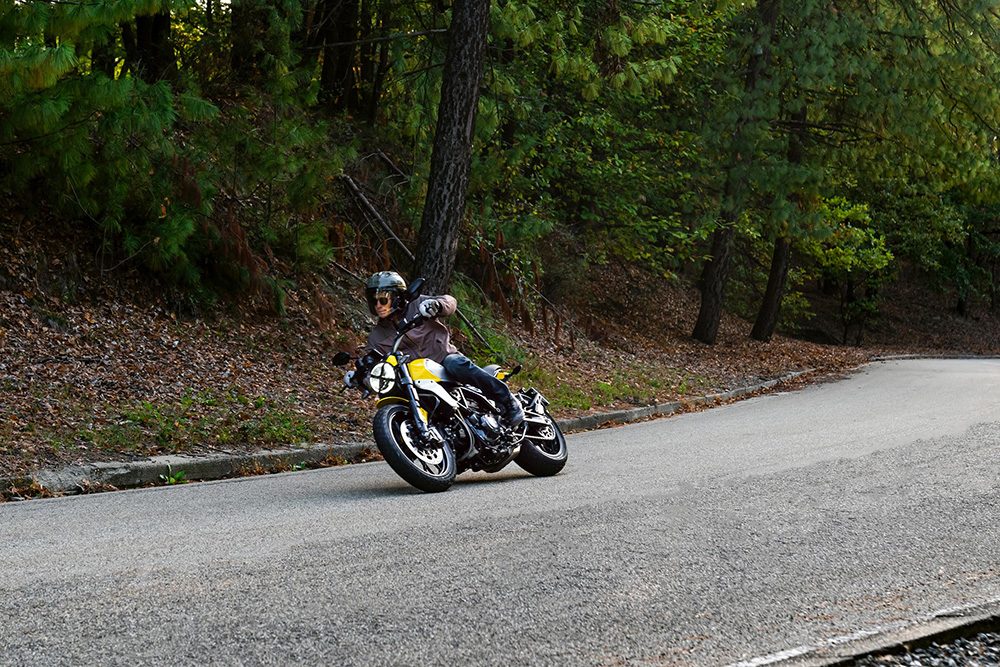 Nightshift is the classic Scrambler featuring Café Racer style saddle, stitched and in the dark leather shade, and contrasting gloss and matte surfaces. Like Full Throttle, it features side number plates, a minimal front fender, black finishes for the aluminum aesthetic details, and LED turn signals.
Spoked wheels are completely black and there's a flat-set variable-section handlebar affixed with bar-end mirrors.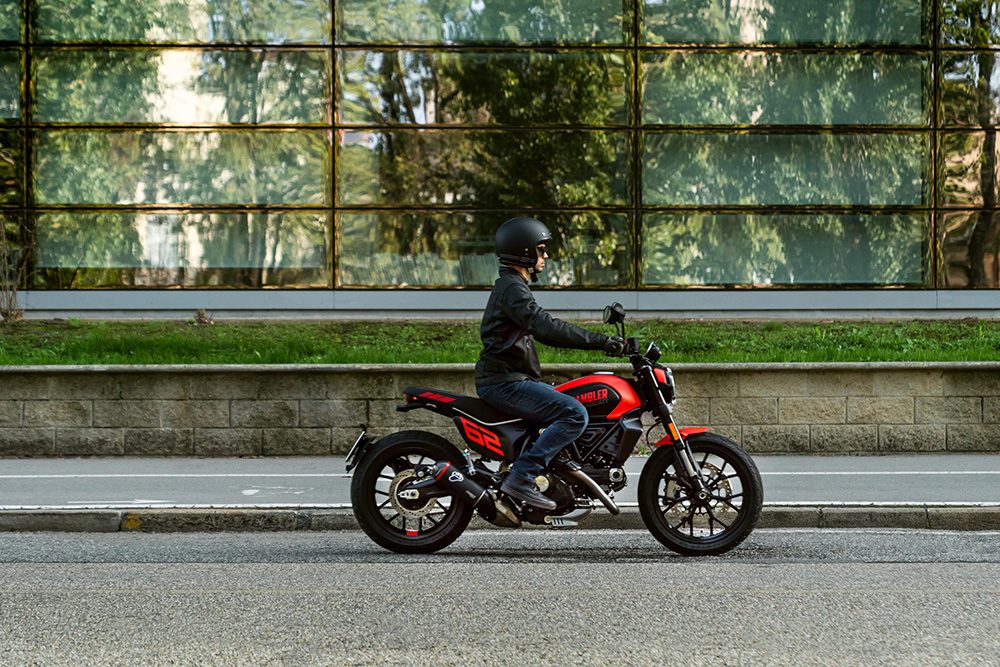 A range of silencers is available for customisation purposes.
Expect these models here in Q2 of 2023 when pricing will also be announced.