Rolls-Royce has revealed its second of three Boat Tail models, believed to be worth a touch under $40 million NZ.
The British carmaker is only making three of these super rare, super luxurious models. The first one broke cover last year, and the third won't be here until sometime in 2023.
The owner of the second Boat Tail, understandably, has a bit of spare cash lying around. Whoever they are, it's said they are a prominent figure in the pearling business, explaining the unique oyster and rose paint scheme.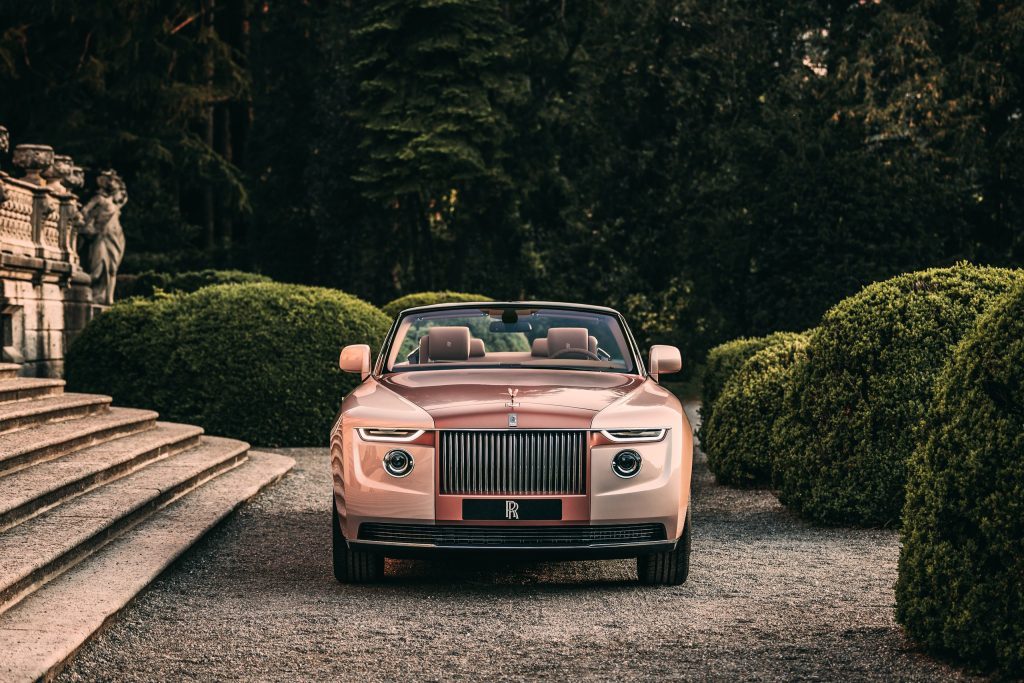 Everything just screams wealth. There's an orgy of leather going on inside, a dining set and umbrella that unfolds from the rear, and a mother of pearl (Nacre) embedded in the dash.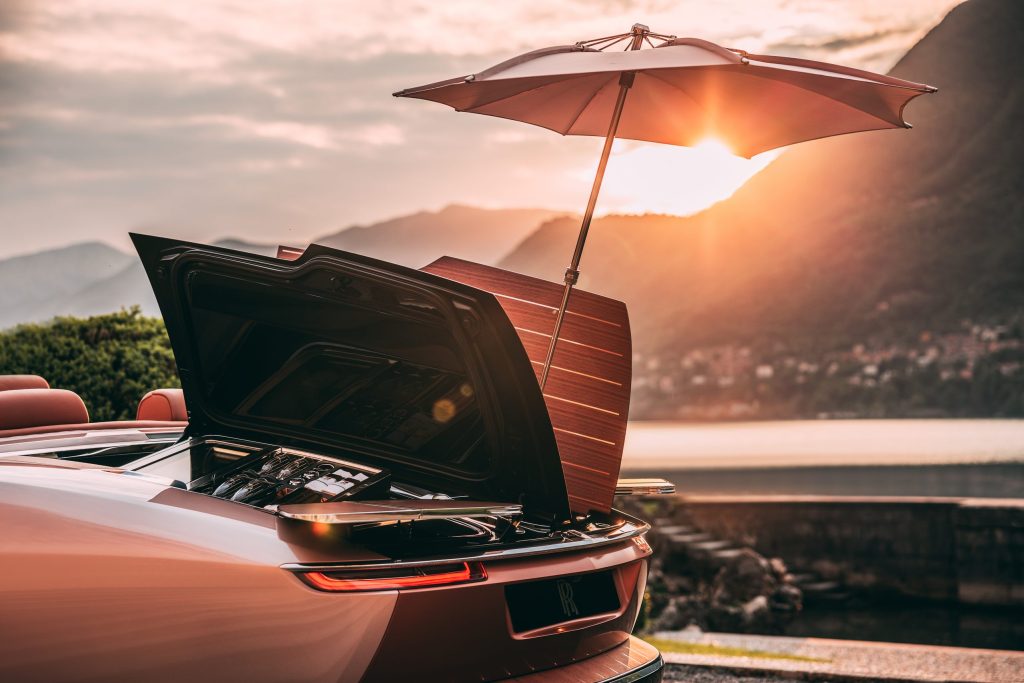 Powering the Boat Tail is the same 6.75-litre, twin-turbo V12 engine found in the Phantom. That's good enough for 420 kW of power and 900 Nm of torque.
All that power and luxury sits on top of 21-inch whitewall Goodyear tyres. Unsurprisingly, an exceptional amount of detail has gone into the wheels. They're plated in rose gold and laser cut to reveal a contrast.
"Every Rolls-Royce Coachbuild commission is, of course, incredibly special, but in this case, there was an additional depth of feeling," the company said.
If the new Boat Tail is worth what it is expected to be worth, it will join the first Boat Tail as one of the two most expensive Rolls-Royces ever sold.