If you've ever wanted to feel like a rockstar behind the wheel of a bright red sports car, then you're in luck, as a Ferrari F50 that once belonged to none other than Rod Stewart is soon set to go under the hammer.
As you may or may not know, the F50 is the successor to the ever-so-iconic F40, with just 349 examples ever being produced between 1995 and 1997. Throw in one previous celebrity owner and you've got a recipe to make millions.
And the car is doing just that, with the Collecting Cars auction already reaching £2.45 million ($NZ5 million) with just five days left to go.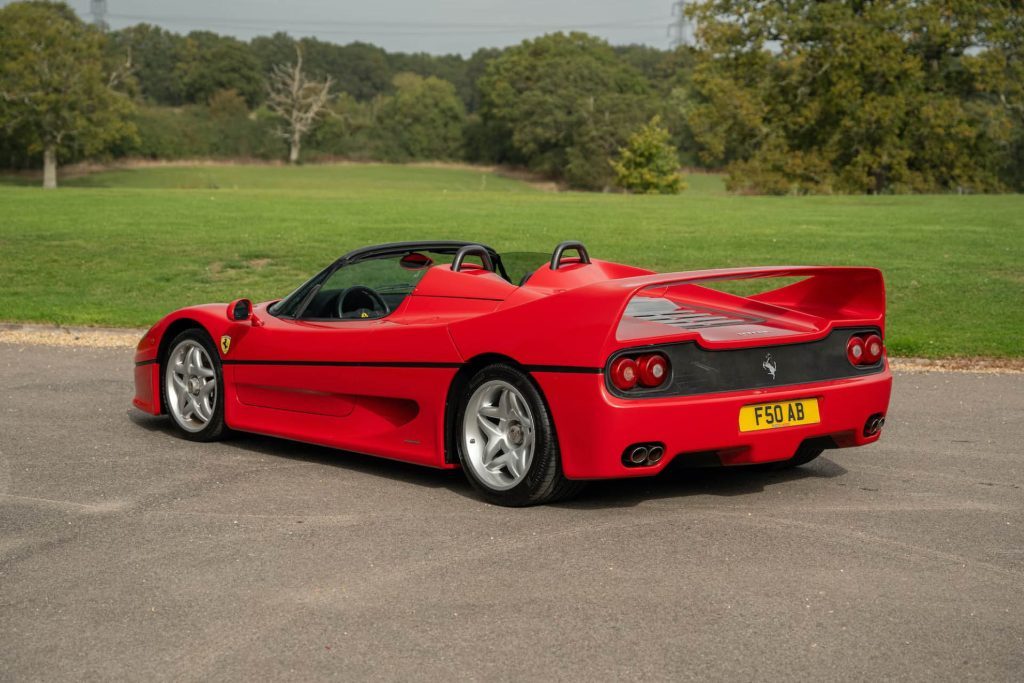 In addition to its past owner and rarity, the reason why the F50 is so valuable is because it's about as analogue as a '90s supercar gets – somewhat of a lost art in today's realm of highly-powered, flappy paddle, and electronically assisted models.
Sitting behind the driver and passenger is a race-derived naturally aspirated 4.7-litre V12 that makes 383kW and 470Nm of torque, mated to a six-speed manual gearbox and three pedals.
This particular car was built in 1996 and delivered to Stewart in the UK halfway through 1997. It was then shipped to Dubai from London in 2002, possibly indicating a change of hands, but later returned home in 2007.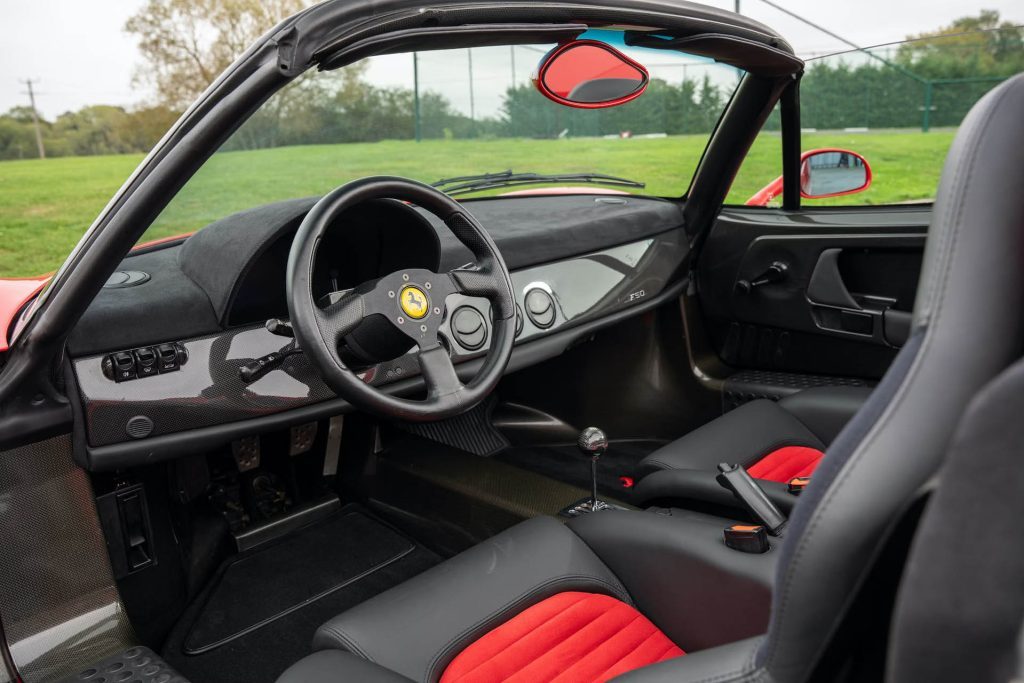 In its well-traveled and storied life, this F50 has wracked up 17,699km and has been meticulously maintained by a number of esteemed dealers and Ferrari specialists, ensuring its immaculate condition. The car's most recent service was performed in August 2023, where not only its fluids were changed, but also the clutch – a job that requires splitting the car in half.
Also included in the sale is a rare set of F50 lithograph prints, rare F50 driving shoes, a Ferrari Classiche 'red folder' certifying the car's originality, and even a photo of Rod Stewart behind the wheel.
So it's safe to say the new owner will be getting their hands on quite the car once the bidding draws to a close next week on 13 November 2023.