After a turbulent build-up, the Supercars championship has finally shown off the first completed prototypes for its new Gen3 racing framework, in Ford Mustang and Chevrolet Camaro form.
Gen3 is intended to both trim costs to teams and bring the race cars closer in appearance to their road-going counterparts. After initially being proposed to debut in 2022, and then part way through 2022, Gen3 is now slated to be adopted in 2023.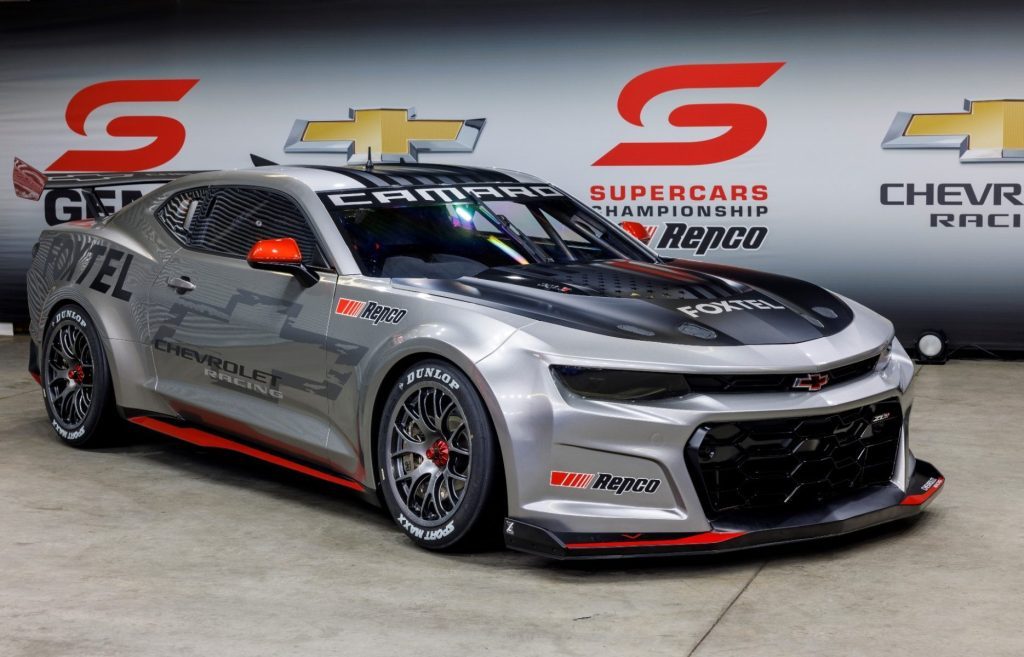 "These are incredible looking race cars and it's an historic occasion to be here today, unveiling them at the foot of Mount Panorama, our spiritual home of racing," said Supercars CEO Sean Seamer.
"The motorsport and motoring worlds have been watching this announcement very closely as it is a massive opportunity for our sport to step up on several levels and attract a wider audience.
"Both the Mustang and Camaro give a nod to the Supercar of the past, with as much attention given to the design and appearance of the cars as the new technologies.
"With the work of the Gen3 Steering Committee, our manufacturers and the homologation teams, we truly believe these cars will create close racing with a more level playing field.
"The Ford Mustang and GM Camaro are the first chapter of our new era that will be cost-effective for our major stakeholders and teams but retain the very core of our success – terrific and exciting Supercar racing, which is what our fans have been asking us for."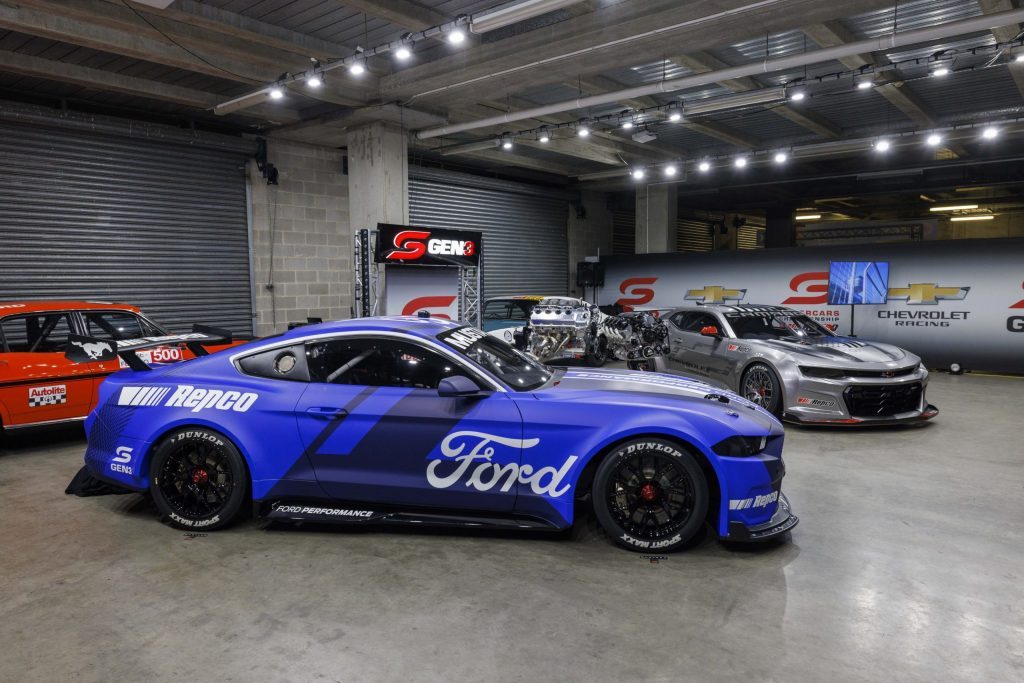 The two cars look considerably different to the current Supercars 'Car of the Future' Holden ZB Commodore and Mustang. Each is similarly aggressive in profile, but feature much smaller aero details in an attempt to reduce downforce levels and improve the quality of racing.
The Mustang in particular looks much closer to its roadgoing counterpart than its outgoing COTF equivalent, which features notably warped proportions and a silhouette that's vastly different from the production car it's meant to be based upon.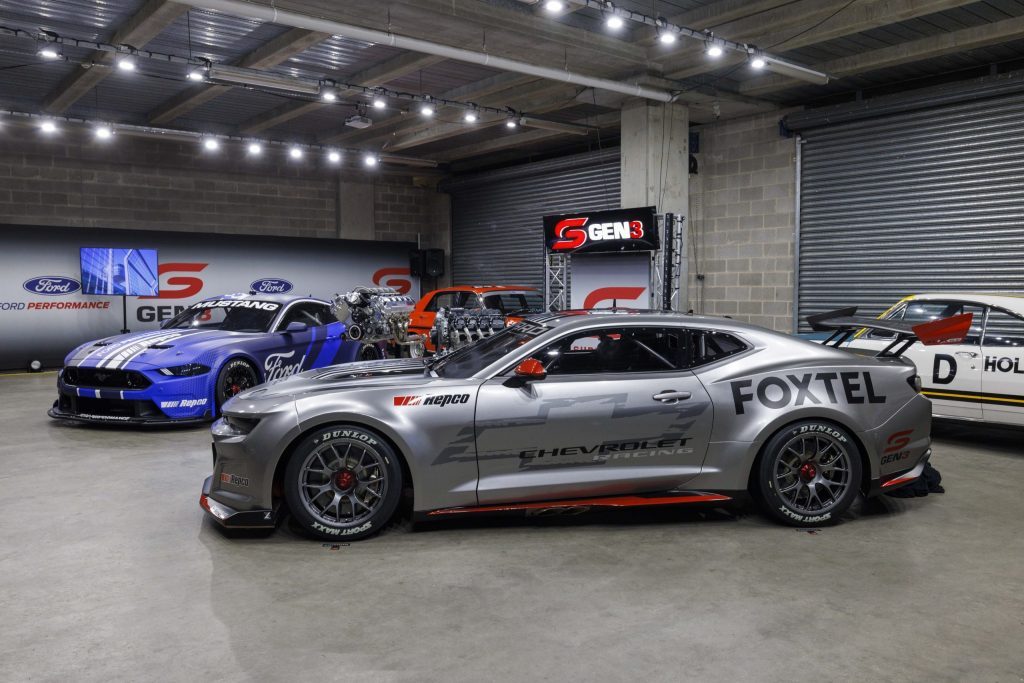 In part the outgoing Mustang looks the way it does because teams had to fit it around the rigid hard-points of the COTF platform. Supercars boasts that models produced under Gen3 will feature the same glasshouse dimensions as their production-car models, meaning that the same issue hasn't arisen for either the Mustang or the Camaro.
"As Supercars enters a new era, with new ownership and the incoming Gen3 technical regulations, Ford is demonstrating its continuing commitment to Australia," said Andrew Birkic, Ford Australia President and CEO.
"It has been a huge couple of weeks for Ford Australia, with the launch of the Australian designed and engineered Next-Generation Ranger last week and now this spectacular next generation Supercar.
"We want to make the sport better for the fans, with more relevant cars, and more entertaining racing. Gen3 looks absolutely incredible, sounds even better and I'm sure I'm not alone in how much I am looking forward to seeing it on-track this weekend.
"Congratulations to Sean Seamer, Adrian Burgess and their teams in bringing the Gen3 project to this point."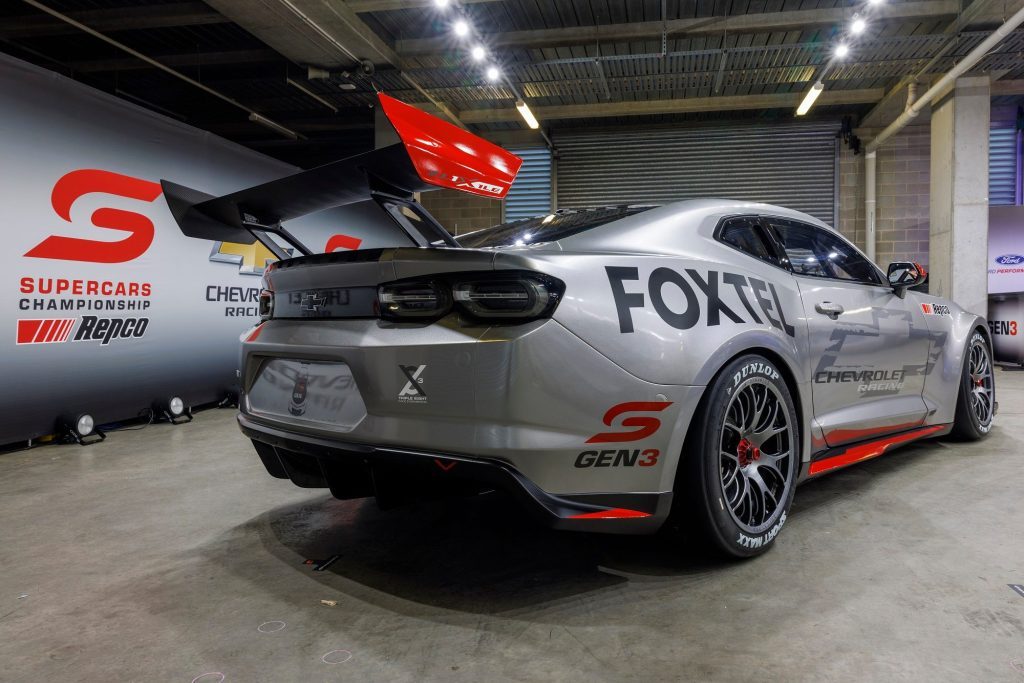 "Our company has a proud history of racing in the Australian Touring Car Championship and in Supercars for over five decades," Jim Campbell, Chevrolet Performance and Racing added.
"Today we're excited to announce a new chapter in the history of Australian motorsports with the introduction of Chevrolet Racing and the all-new Gen3 Camaro ZL1 for Supercars.
"It took close collaboration between key partners to make this a reality, including the Triple Eight Race Engineering team; KRE Engines, working with our Propulsion, Performance & Racing Centre; the Supercars Gen3 Steering Committee as well as the designers who were responsible for the production Camaro and other Camaro global race programmes.
"The new Gen3 Camaro ZL1, with the unmistakable roar of the Chevrolet 5.7L naturally aspirated LTR V8, will do its part to create exciting racing in Supercars and we can't wait to start our engines in 2023."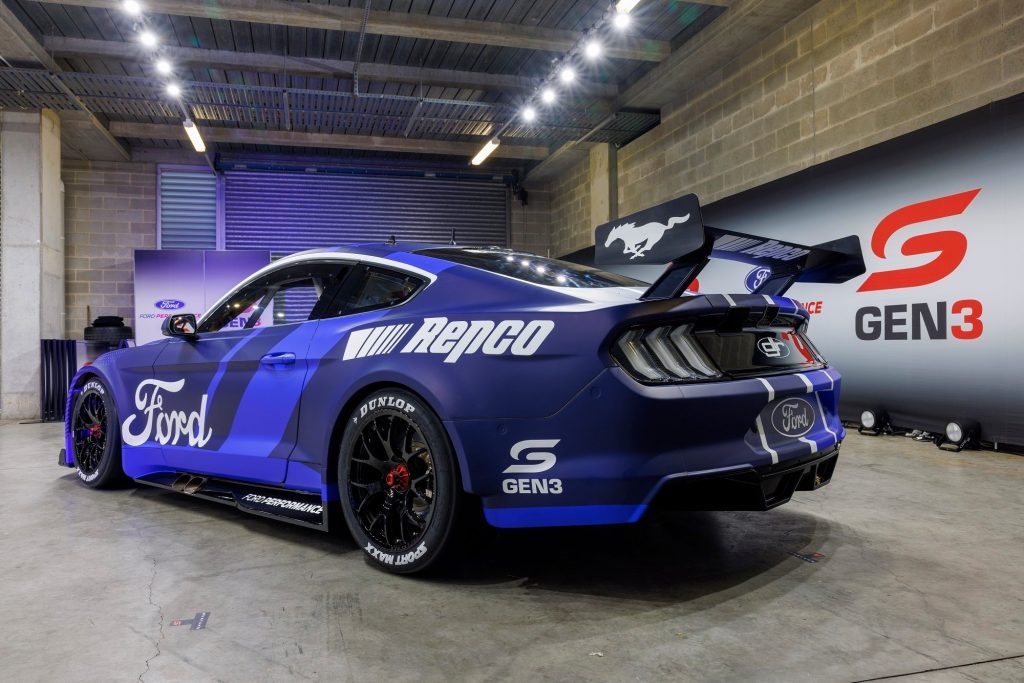 Gen3's birth has been a chaotic one, with Covid-19 restrictions causing international supply shortages and forcing delays to the platform's development. This is part of why the formula's launch has been delayed until 2023.
Gen3's adoption spells the end of the line for the COTF platform in top-level Supercars racing. COTF debuted in 2013 as a replacement for the previous 'Project Blueprint' regulations.
It helped introduce Nissan and Volvo to the series in a factory capacity, although in latter years the formula has copped criticism for its rising costs, and increases in downforce leading to much complained about 'aero wash' when cars follow one another.
COTF models, like the Mustang, FG and FG-X Falcon, and VE, VF, and ZB Commodore, will continue to be used in categories like Super2 and Super3.