The three-pointed star has revealed its latest drop-top, the new SL, and with it a surprising array of fundamental changes to the nameplate. It's already been confirmed for the New Zealand market, too, with arrival scheduled for the second half of 2022.
The model comes sitting on a brand new platform, which it's reported will eventually become the replacement underpinnings for the AMG GT. It's larger than the last Mercedes-Benz SL's architecture, with its 4705mm length and 2700mm wheelbase representing a significant growth spurt.
The new platform has allowed for two integral changes to the SL. Firstly, it's now a 2+2 (that extra wheelbase getting put to good use), ending a three-decade stint of being exclusively a two-seater. And, it's also now all-wheel drive.
It's styling leans heavily on the current AMG GT's curves and proportions, while also dropping plenty of additional clues that it's an AMG product … just to hammer the point home for those who think they're looking at a cruiser and not a bruiser.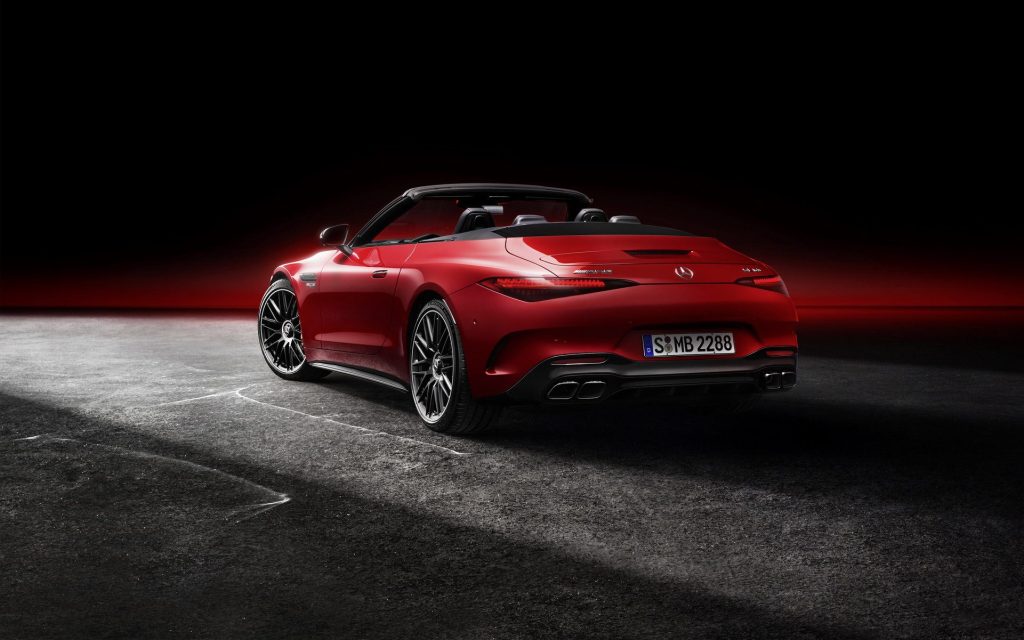 Indeed, all SLs are now AMGs; a move the model's designers underlined by fitting each variant with the performance arm's 'Panamerica' grille. The pinched headlights and tail-lights and those big rear hips look like a winner to us.
Arguably, the SL's most distinctive styling cards are played inside. Its dashboard looks unlike any other in the Mercedes line-up, perhaps therefore representing a look we'll see in more performance models over time.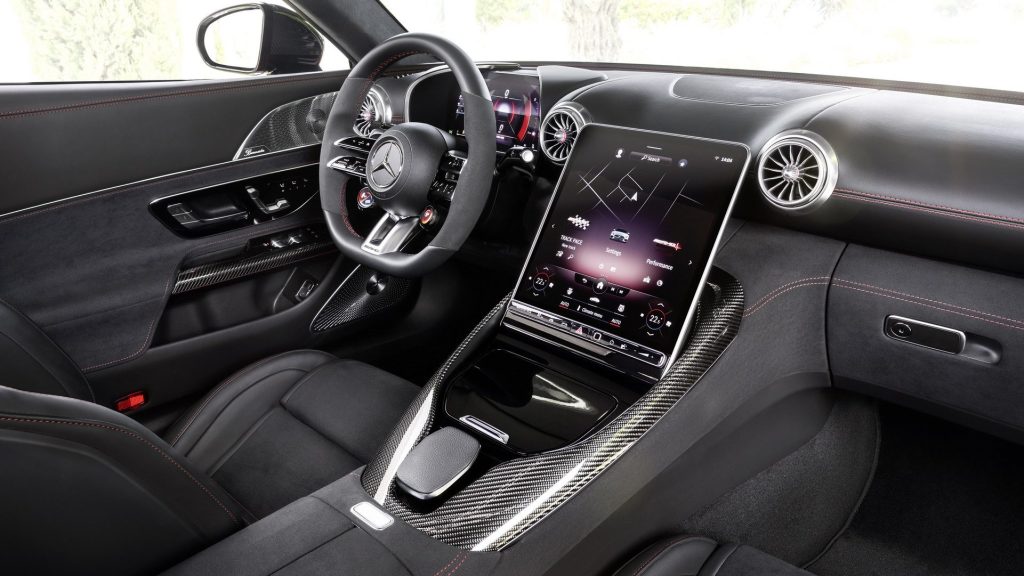 There's no enormous Hyperscreen here. Instead, drivers get a large central tablet, a 3D digital cluster, a head-up display, and oodles upon oodles of Alcantara, red stitching, and carbon-fibre trim.
Let's talk engines. At launch, the 2022 SL gets two versions of that familiar M177 4.0-litre bi-turbo V8. The entry-level SL55's produces 350kW of power and 700Nm of torque, while the punch SL 63's version makes 430kW and 800Nm via more turbo boost, better cooling, and a tune.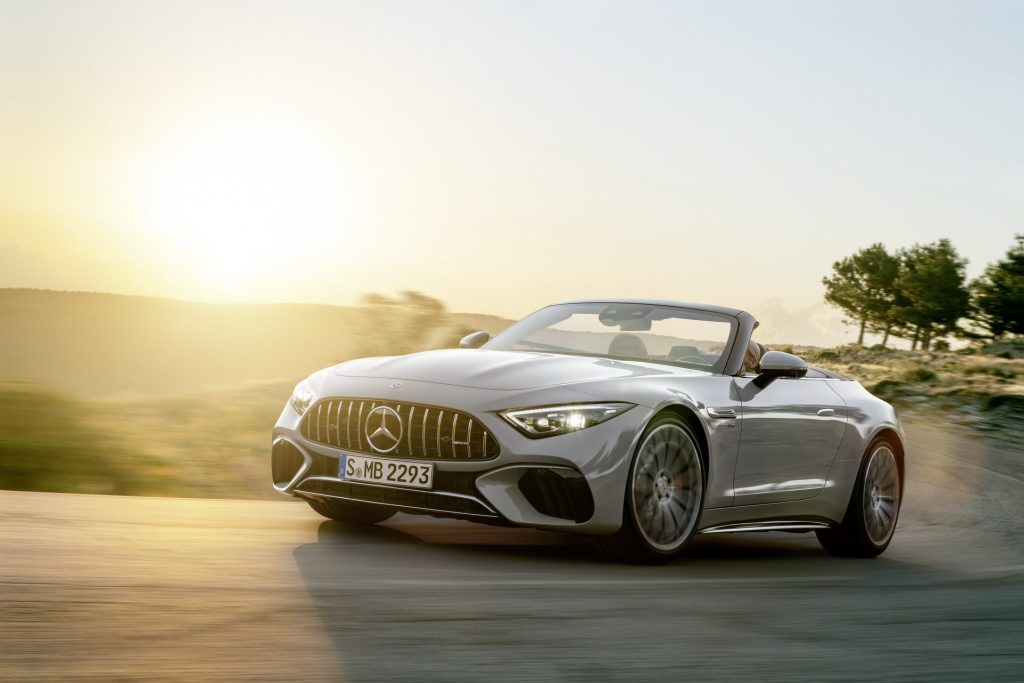 Acceleration from the two models is rapid to say the least, with the duo rated to hit 100km/h in just 3.9 seconds and 3.6 seconds, respectively. Top speed, meanwhile, is rated at 294km/h and 315km/h. Both come paired to a nine-speed automatic and 4Matic all-wheel drive.
It's tipped that more engines are in the pipeline, including a likely-to-be-more-affordable mild-hybrid V6 and a PHEV V8. The latter will probably borrow from the bonkers 620kW AMG GT E four-door revealed earlier this year.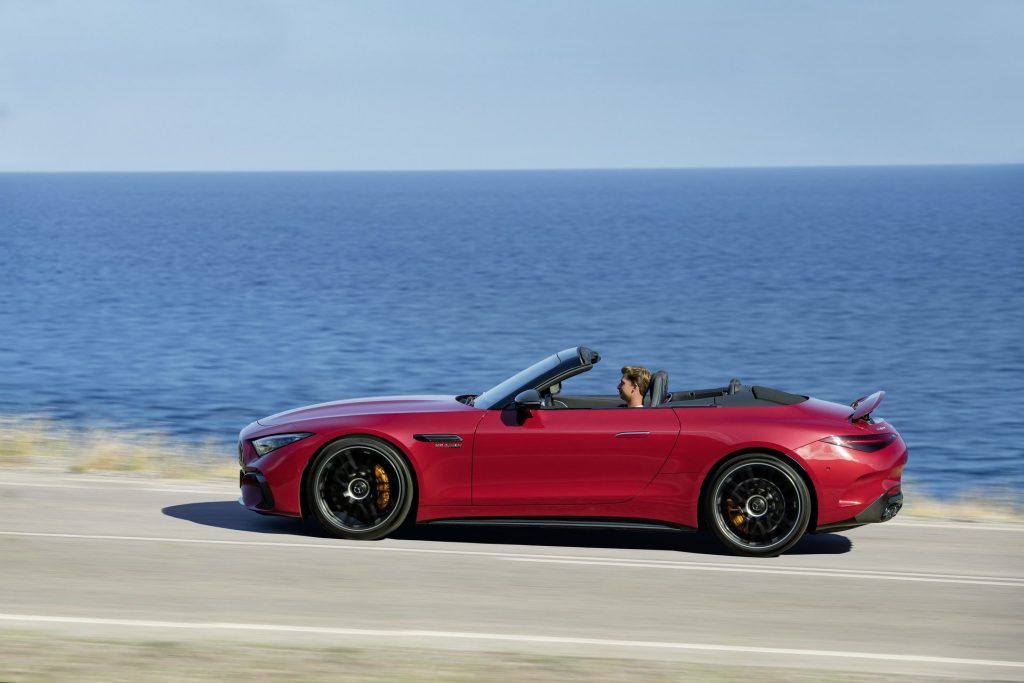 A five-link front suspension system helps drivers tame that power, with carbon-ceramic brakes aiding in the stopping process and standard four-wheel steering improving rotation (at least theoretically).
It's reported that the model effectively replaces the AMG GT Roadster, which makes sense given the similar ground that the two models cover. Only in this case, we suspect this will do a better job at day-to-day driving. Colour us interested.