Having recently showed off its rehashed Fiesta, Ford has now debuted its updated Focus to boot; including the new-look version of the much acclaimed Focus ST.
Like with the Fiesta, the bulk of the Focus' visual changes are in front of the front wheels. It gets a new front fascia featuring a slightly more gaping grille, new headlights with more defined LED signatures, and a raised bonnet.
Along with the Focus ST, Ford has also shown off the new ST-Line, Active, and Titanium models.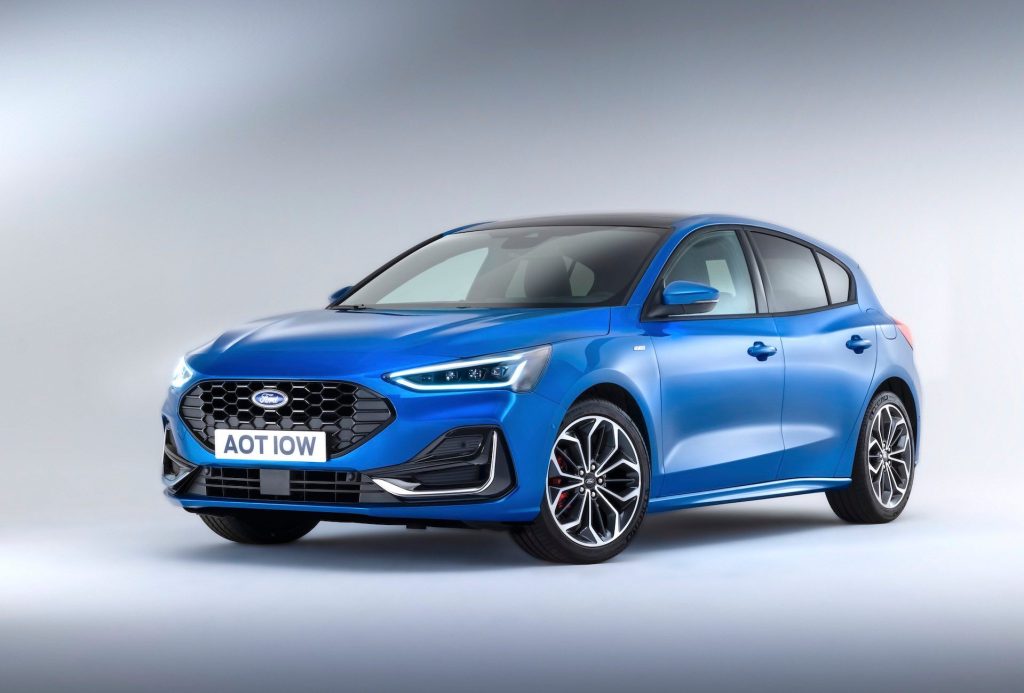 The ST [lead pic] and ST-Line [above] appear almost identical up front, save for the ST's honey-comb secondary grille and increased number of perforations in its main grille, and the ST-Line's added chrome on its flanks.
The Active [below], meanwhile, gets a grille with vertical slats and a chrome bezel, plus a more sober bumper design. Little has changed around the back for any of the Focus models, apart from each taillight getting a new LED pattern.
The ST's 2.3-litre turbocharged four hasn't been changed for the new model, still producing 206kW/420Nm. Nevertheless it's a powertrain that remains popular in the NZ Autocar office.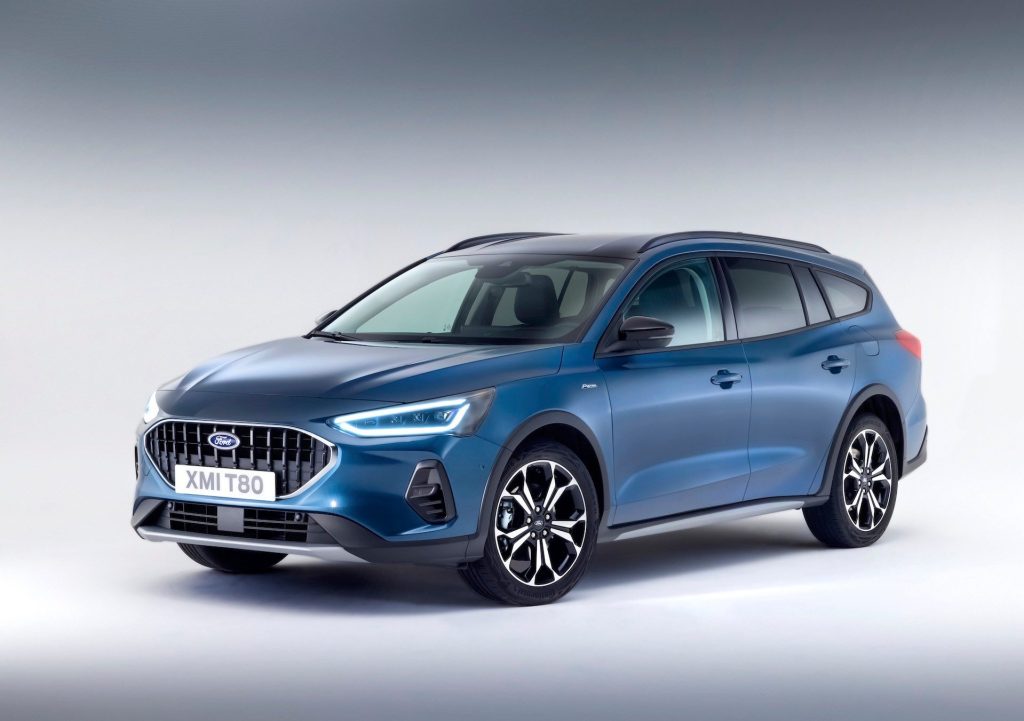 Not much has changed across any of the other powertrains either, with Ford marching on with its 91kW and 113kW mild-hybrid petrol four-cylinder engines, as well as 73kW and 91kW 1.0-litre petrol three-cylinder engines and its 1.5-litre 70kW and 88kW EcoBlue diesels. 
The hybrids do pack one notable change in that they now come with an optional seven-speed dual-clutch transmission.
While it's yet to be formally confirmed, New Zealand is set to skip over all of these powertrains barring the ST and, most likely, the more powerful version of the mild-hybrid engine.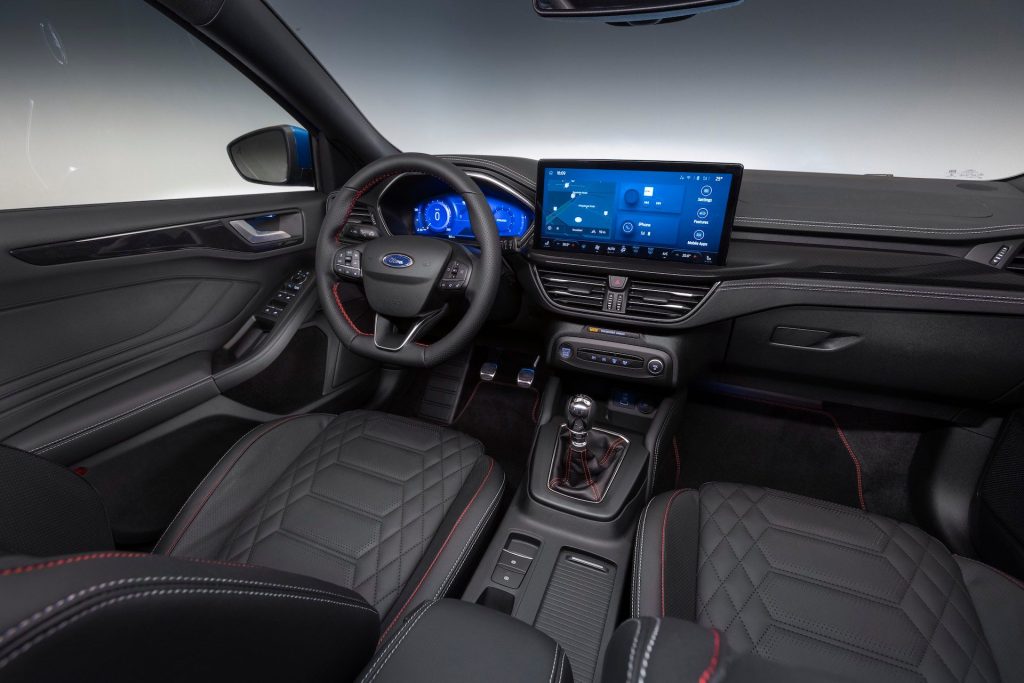 Ford's local arm recently confirmed that it would be phasing out pure internal combustion engines among its passenger vehicle options, simultaneously announcing that the mild-hybrid Focus was destined for our shores.
If the engines haven't seen much change, then what has? Well, beyond the looks, the next biggest change is the interior's new touchscreen. It's a monster, measuring in a 13.2-inches and packing Ford's latest Sync4 interface. This brings over-the-air update functionality, more detailed satnav, and more.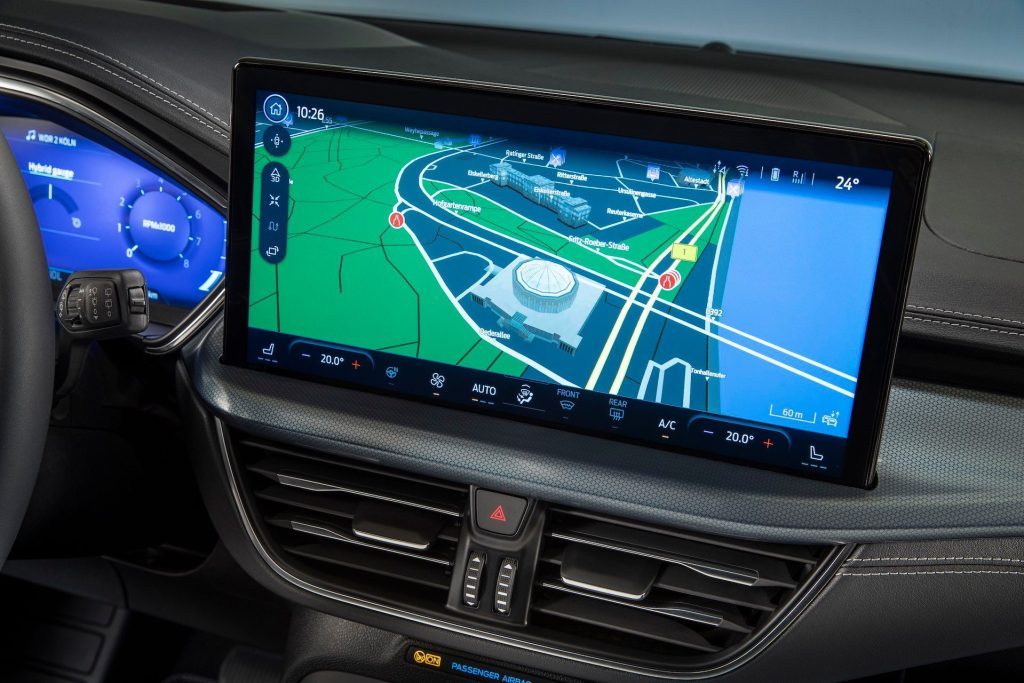 There's a handful of other changes to the cabin, too, although you need to know where to look.
Ford has ditched the tight Recaro buckets in the ST, replacing them with an in-house-designed pew. Some of the hard buttons for air conditioning have disappeared into the touchscreen. And the digital cluster has been given the Sync4 treatment, too.
Read more: Ford Focus ST vs Honda Civic Type R