Electric vehicles aren't for everyone but for some applications the Kangoo Maxi Z.E is spot on.
Electric light commercial vehicles aren't everyone's cup of tea but for some business and private fleet applications the Kangoo Maxi Z.E is spot on.
Let's get the largest two bogeymen out of the way first. It has a price tag of $74,990 and a theoretical range of 150km fully charged, so it's not a solution for everyone, but there are many applications where the electric Renault van will fit perfectly.
If you treat an electric vehicle in the same way as your Smartphone, ie, plug it into power at every opportunity, then you will have a long and happy life together, irrespective of whether you have 100km, 200km, or 300km of battery range capacity.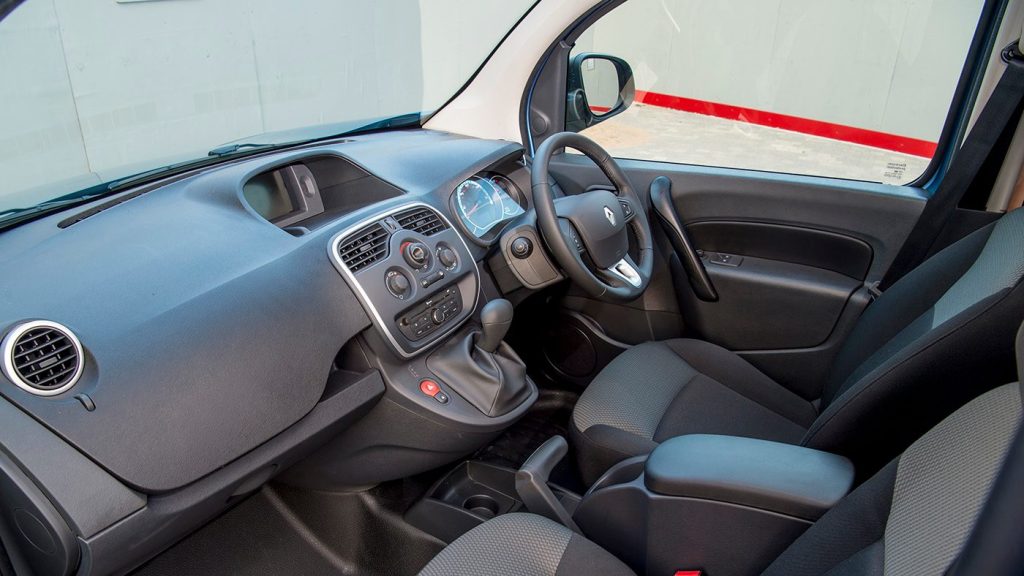 Driving a 100% electric vehicle also changes the mindset behind the steering wheel, you become more aware of conserving your stored energy and therefore have a better anticipation of traffic conditions.
By slowing down when you can for controlled intersections, freewheeling downhill, and not driving everywhere at full throttle will help conserve previous battery range.
Opening a window for ventilation rather than using the air conditioning is preferable, because the AC is electrically powered of course and it sucks it up like theres no tomorrow.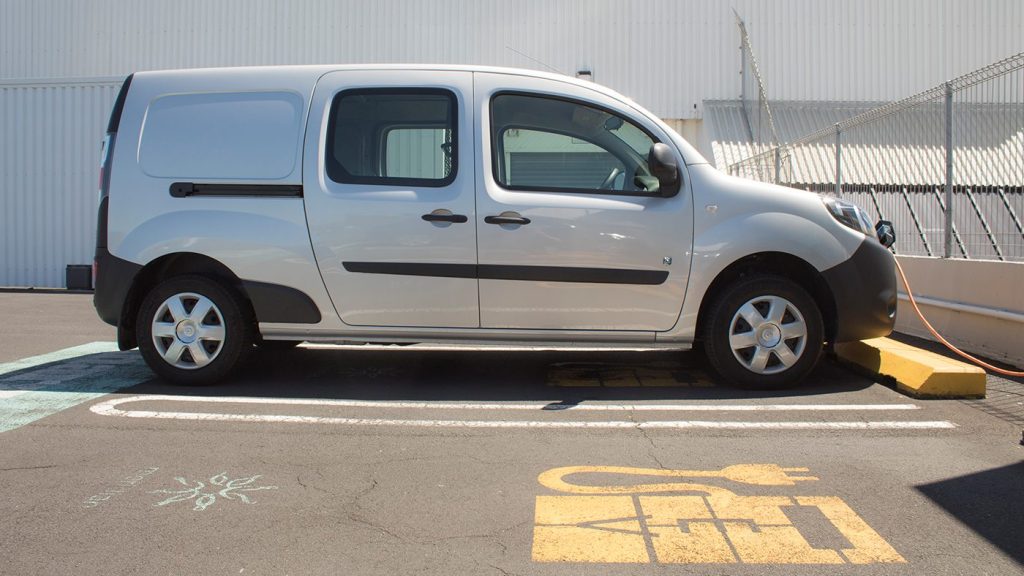 Larger corporates rather than private buyers will have the use for the Kangoo's range and the wherewithal to stump up the retail price. However we are quite sure Air New Zealand got a hefty discount on their fleet of two-seat Kangoo Maxi Z.E vans, and five-seat Kangoo Maxi Z.E crew vans which are stationed at airports around New Zealand for daily use by the staff.
While it might seem a grand gesture to appease the environmentalists, Air New Zealand is a partially government owned profit driven entity and the investment in electric vehicles had to pay dividends in reduced fuel costs.
Our national airline no doubt recognised that replacing fossil-fuelled vehicles at the airports with emission free EVs, meant the vehicles could be plugged in around the passenger and cargo terminals when not needed, and therefore not having huge range wasn't a concern, as the Kangoo EVs very rarely leave the greater airport area.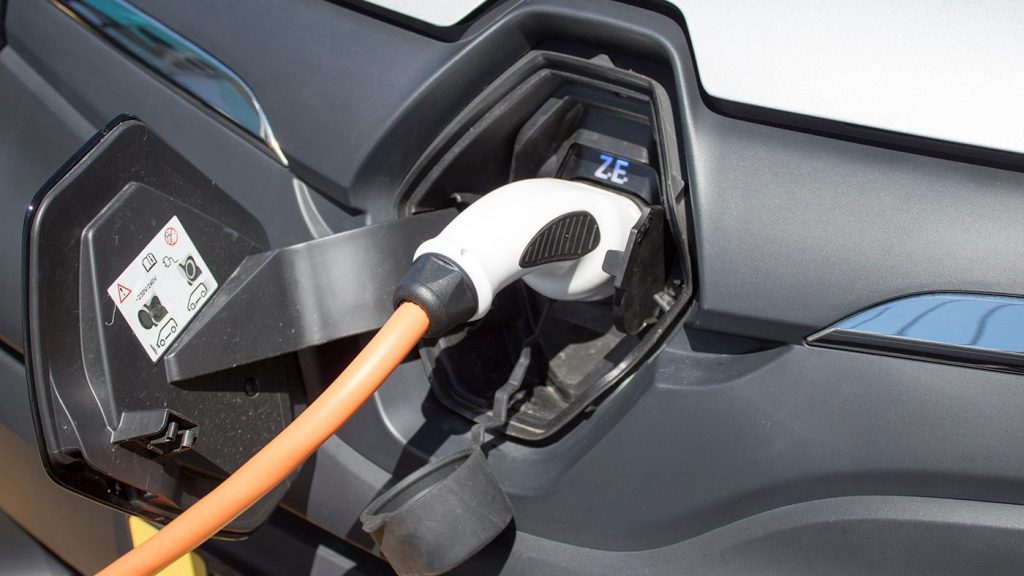 Electric powertrain aside, the Kangoo Maxi Z.E mirrors it's petrol and diesel siblings for functionality and carrying ability.
Safety features include front and side airbags for the driver and passenger, adaptive electronic stability control, extended grip control for slippery conditions, and a reversing camera with a tiny screen which pops up in the rear view mirror when R is selected.
A manual cruise control system with speed limiter function is also fitted to the Kangoo Maxi Z.E, and the master switch for this is hidden by the driver's right knee, as is the switch for the extended grip function when travelling on slippery surfaces or muddy roads .
Inside the van offers up to four cubic metres of space, and thanks to the swivelling bulkhead and lie flat passenger seat in the two-seater version, longer items up to 3 metres can fit into the cargo space.
Loading up the Kangoo is easy thanks to the dual-sliding side doors which are fitted as standard, and the rear barn doors open to 180 degrees allowing a forklift to place a pallet in the rear if required.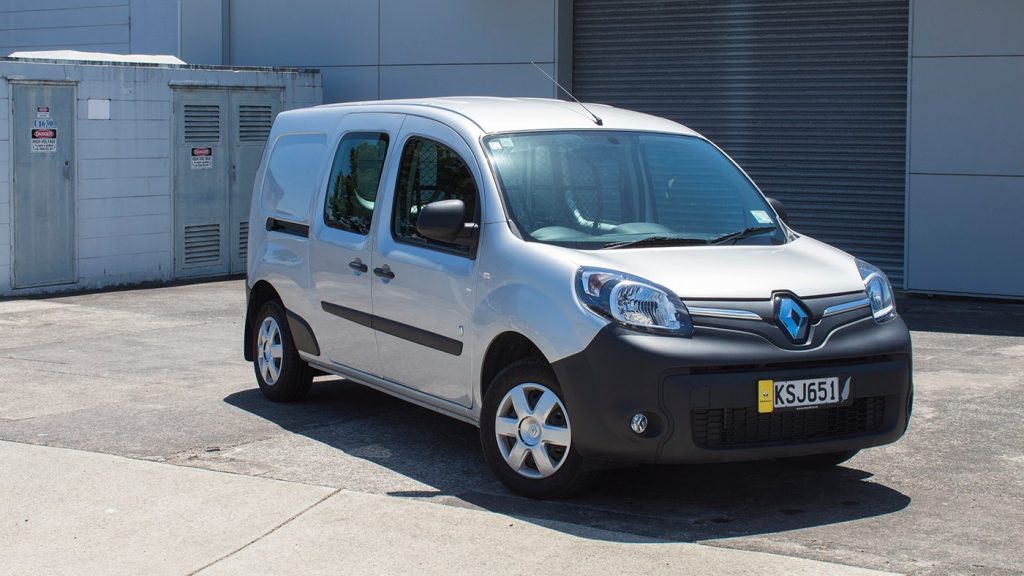 Payload for the Kangoo Z.E Maxi is rated at 850kg, there is a non slip rubber floor available for the cargo bay as well as 14 cargo tie down points.
Bespoke British motor car manufacturer Roll-Royce never used to quote the amount engine power for its vehicles in its publicity, suggesting that the figure was "more than adequate."
The 22kw/h Kangoo Z.E Maxi is much the same, it's no ball of fire off the line such as the Renault Zoe or a Tesla Model S with four times as much battery power, but the power is more than adequate for a light commercial vehicle in daily use.
But then we realised there's a throttle detent in the Kangoo Z.E Maxi. If you push hard enough the last inch ekes out a bit more go.
However, battery charge falls alarmingly when you do this, so as mentioned above it is best to avoid full bore acceleration where possible.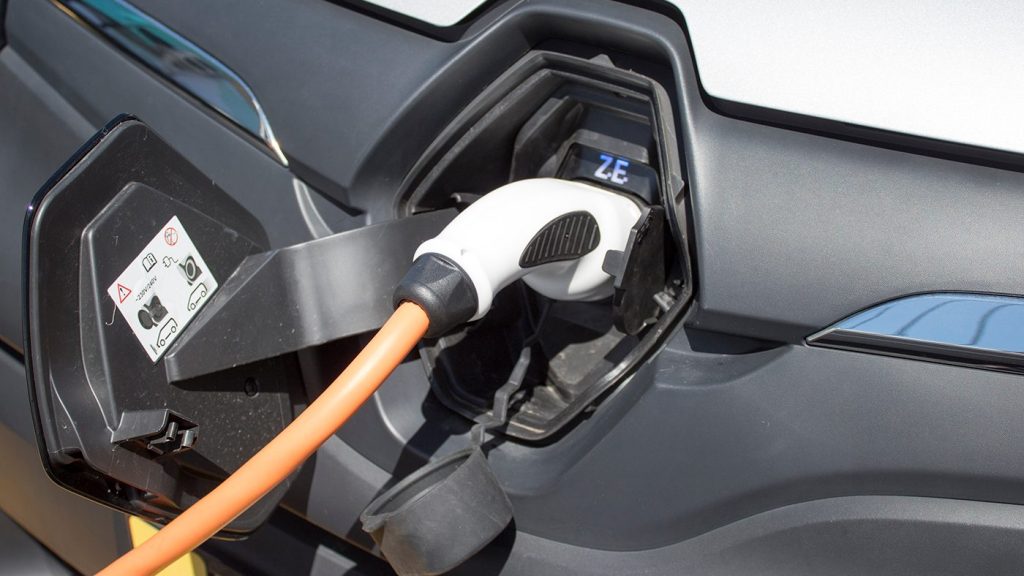 It takes a full night of home charging to replenish the battery (up to 14.6 hours for an 8 amp 1.5kW charger using a standard 3-pin plug) or 7.5 hours regardless of whether you are using a 3.7kW single phase wall charger, 7kW single phase wall charger or a 22kW three-phase wall chargers.
And the really good bits about the Kangoo? Damn fine turning circle, comfortable seating position, responsive electric power steering, good visibility, and actually it's really fun to drive.
And quiet, almost too quiet, which means that for safety in built up urban areas with miscreant pedestrians and cyclists, where the Kangoo is most likely to be used as a delivery vehicle, Renault has installed a sound generator which creates an interesting almost space age-like whirring sound between zero and 30 km/h to announce the vans presence to other road users.
There's an irony about making a vehicle so quiet, that you have to reengineer sound back into it purely for safety's sake.
| | | | |
| --- | --- | --- | --- |
| Model | Renault Kangoo Maxi Z.E van | Price | $74,990 |
| Engine | 1596cc, IL4, 85kW/300Nm | Drivetrain | e-CVT |
| Fuel Use | 0L/100km | C02 Output | 0g/km |
| 0-100km/h | 0.00 sec | Weight | 1505kg kerb weight |
| Service | 15,000km intervals, 3 year / 10,000km warranty | Load | 4m3 volume, 1860m length, 1252m height |
| Vitals | 2175kg GVM, 650kgkg payload | Vitals | 322kg towing capacity |