New Zealand's transition from level 4 lockdown into level 3 has resulted in one of the biggest months in local car-sales history, with 16,518 new vehicles being registered according to the Motor Industry Association (MIA)
Those numbers represent an increase of over 50 per cent compared to the same month last year. The MIA claims that it's the second strongest month ever recorded in its time collecting data.
The Ford Ranger led the pack with a whopping 1408 registrations. As previously reported, the Tesla Model 3 was the country's most popular passenger car, a local first for the brand and for the plug-in genre. It was second overall, with 1066 registrations.
The Mitsubishi Outlander rounded out the podium on 963 registrations, ahead of the Toyota Corolla (744), Toyota Hilux (648), Toyota RAV4 (575), Mitsubishi ASX (472), Mitsubishi Eclipse Cross (427), MG ZS (329), and Mazda CX-5 (296) in tenth.
There were several curious absences from that top 10. Most notably, only two utes appeared, with the Mitsubishi Triton, Nissan Navara, and Mazda BT-50 failing to even appear in the top 15. Ford's Ranger-based Everest, meanwhile, had a rare strong month, appearing 15th.
Toyota once again led the month for market share, holding 18 per cent over Mitsubishi's 13 per cent and Ford's 11 per cent. Tesla narrowly missed out on the podium, ending the month fourth outright.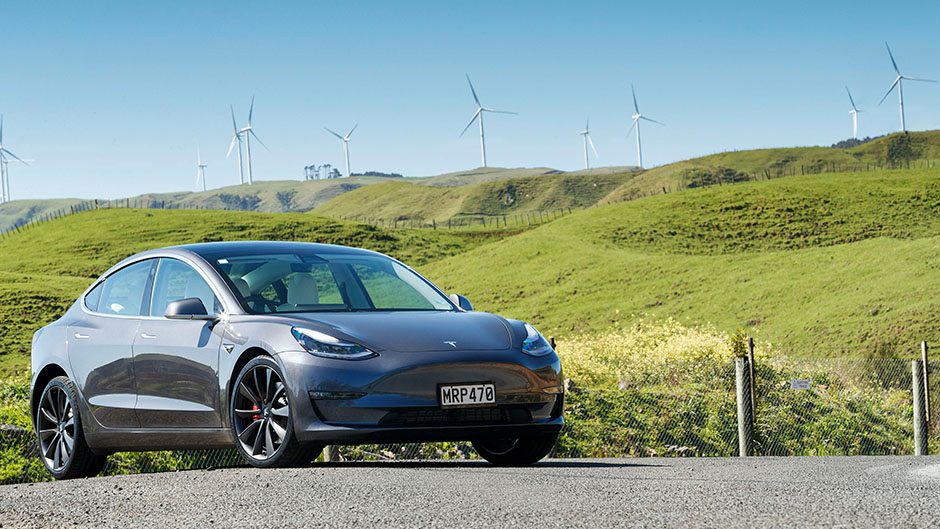 Predictably it was a big month for electrified vehicles. According to the MIA, hybrids, plug-in hybrids, and BEVs accounted for some 21 per cent of the month's sales.
A total of 1505 fully electric vehicles were registered, the Model 3 leading the MG ZS EV (122), and the Hyundai Kona Electric (107). Mitsubishi dominated the plug-in hybrid stakes, meanwhile; the Eclipse Cross PHEV (282) leading the Outlander PHEV (115), and the MG HS PHEV (47).
The results mark September as one of the first months where fully electric vehicles outsold hybrids. Some 1456 new hybrids were registered in September; Toyota sweeping the podium with the RAV4 (466), Corolla (247), and Yaris Cross (117).