Having first showed off its new Civic sedan and then its new Civic hatchback earlier this year, Honda has now unveiled its first official images of the new Civic Type R.
Inevitably, it isn't a full reveal but instead a showcase of the Type R covered in camouflage wrapping. It does at least appear that the car doesn't have any additional cladding underneath the wrap to hide its lines.
This is, to this point, our best insight into what the new Type R's appearance to date. And we don't have too long to wait for a full unveiling, either, with Honda saying that the new Type R will be launched in 2022.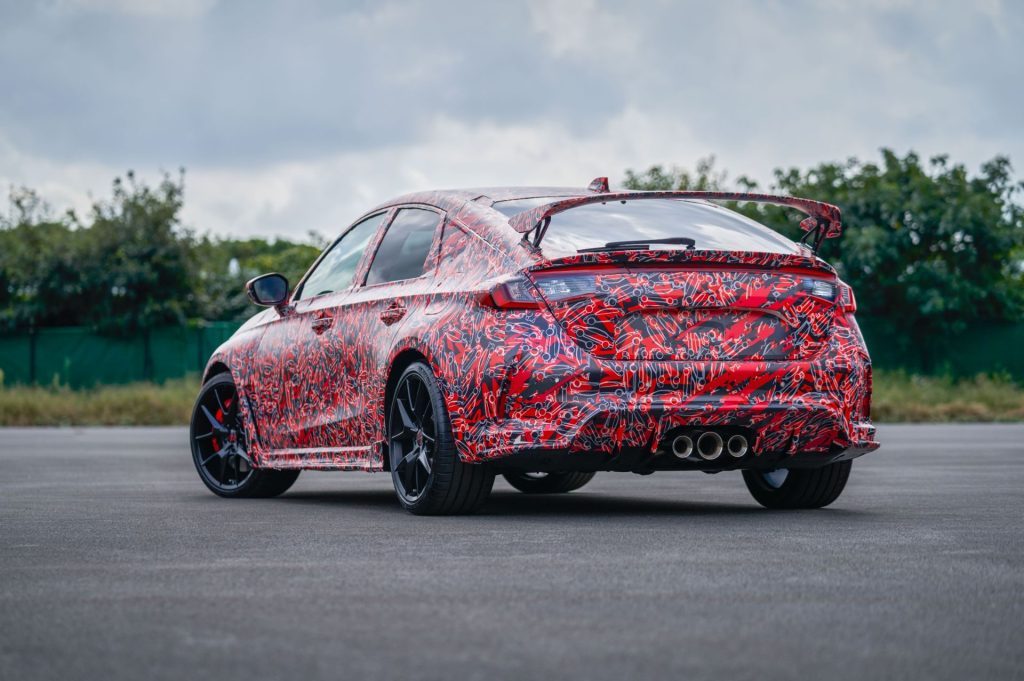 The R's styling appears to be much cleaner this time around relative to the current FK8's divisive looks. While it's been a frequent star in many a hot hatch comparison test, the current Type R is often hobbled by critics over its incredibly aggressive styling.
The rear wing remains huge on this new model, although its mounting points are less ostentatious than previously. The three-headed exhaust system has also returned.
Relative to the standard Civics we've already seen, it gets a larger secondary grille, a tweaked primary grille with honeycomb perforations, and what appears to be the makings of a brake duct on the corners of the front bumper (hidden underneath the wrap).
The guards are pumped outwards to accommodate larger wheels, made evident by the amount of bulging bodywork wrapped around the tail edge of the headlights. Those larger wheels come wrapped in Michelin rubber, and a Brembo brake package sits behind the spokes. 
Considering all this, the neatest feature in these fresh images might be the camo wrap. Zoom in, and you'll find it's made up of pictures of previous-generation Civic Type Rs. Sweet!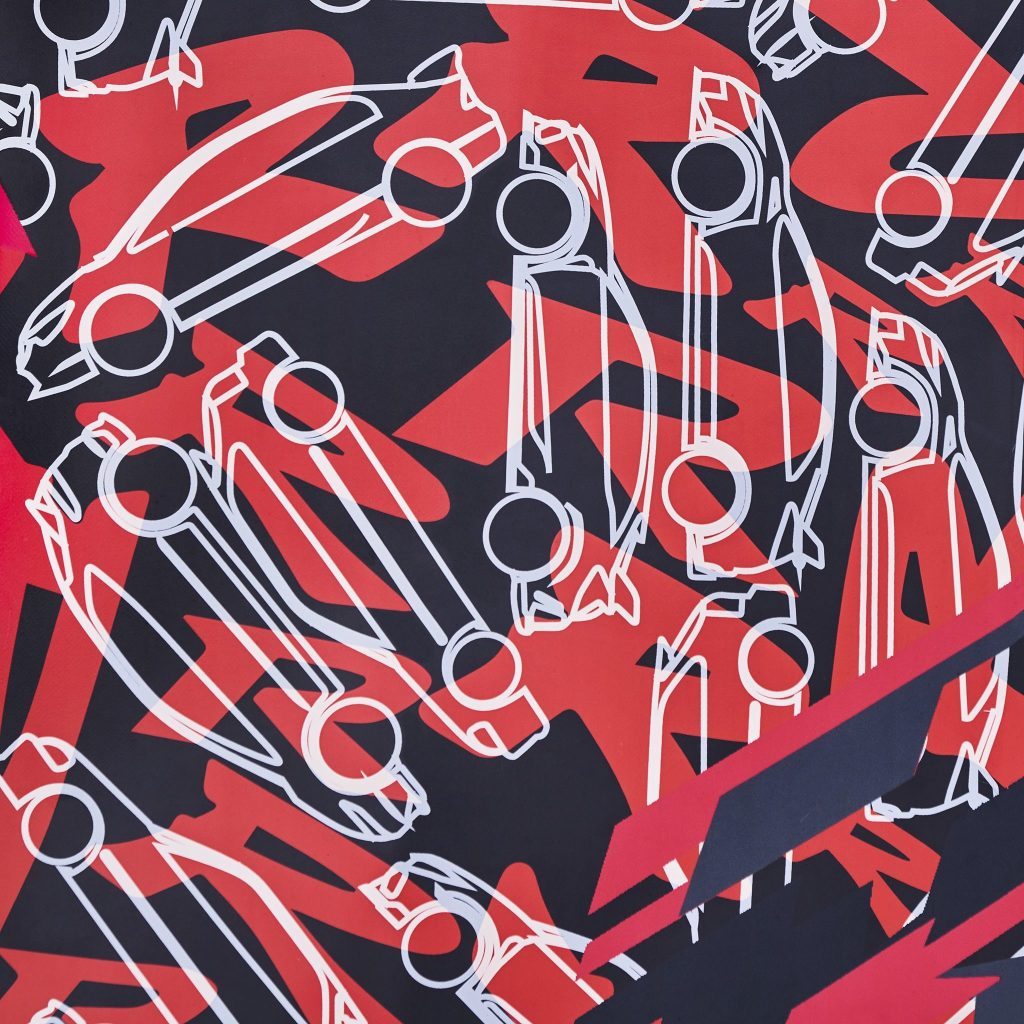 Although Honda hasn't revealed anything about the next Type R's powertrain, the rumour mill has been in overdrive for several months.
Initial rumours suggested the next Type R was going to go hybrid, reflecting the brand's decision to only sell electrified models (hybrids, plug-in hybrids, and BEVs) in Europe from 2022 onwards. The new hybrid element was said to aid in making the Type R all-wheel drive, as opposed to front-wheel drive.
More recent reports, however, have indicated that the new Type R is likely to represent the swansong for pure internal combustion models in Europe. Autocar UK recently reported that the model would retain a turbocharged 2.0-litre four-cylinder engine and front-wheel drive. 
We can't wait to see more.