The Velar is an interesting one generating a fair amount of curiosity. People want to know just what it is and this can be tricky.
Best not to mention it's based on the Jaguar F-Pace, as that only confuses them. Velar is something a bit different, an alternative to the Range Rover Sport if you like, as it's similarly priced. People will buy Velar for the look; most think it very smart indeed, and are equally impressed with the interior. And from our perspective, it has substance to back up those looks.
Don't try and rationalise the Velar; it's all about offering choice in the luxury market and Land Rover, with only five models, needed something else. Velar's more about staying on the road than venturing off it, with a heightened sense of luxury, refinement and technology.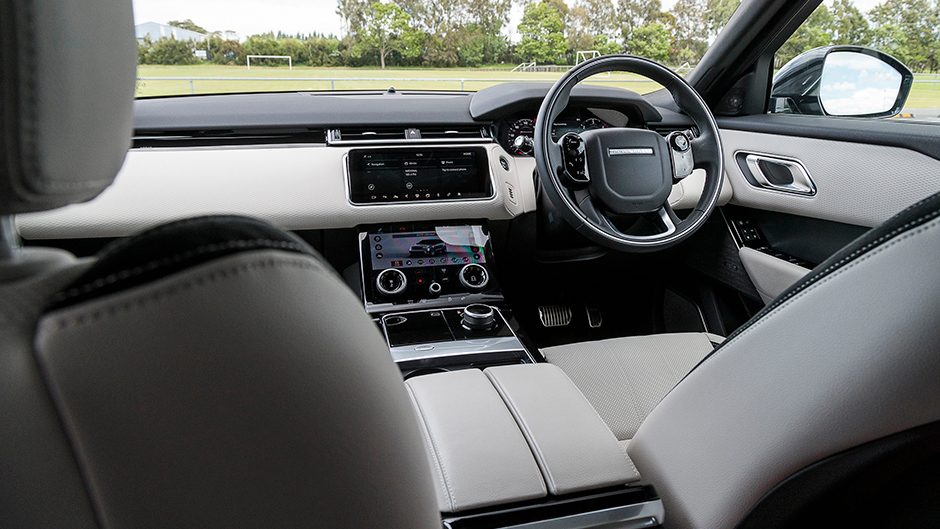 It sounds like we are trying to justify its existence somewhat, and a car shouldn't require such thought, but Velar is compelling, and we quite like it. Well, most aspects of it. It's expensive, making it a proper Range Rover, but this will definitely keep you up with the Joneses. And it's a thoroughly decent drive too.
Deciding on your Velar is a six-step process. First you choose the model, Velar or Velar R Dynamic. Last month, Louisson thought he was driving the latter, but got that aspect wrong in his report. The difference is subtle but important, R models add styling details inside and out. The easiest way to identify them is via the bumpers, the R Design adding fog lights up front with two vertical elements below. R Dynamic also adds $5000 to the price.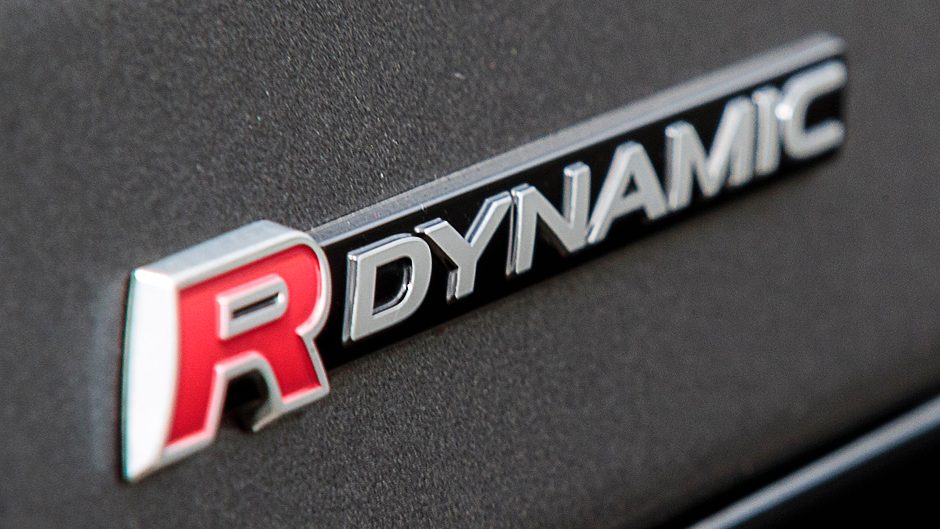 Next you choose the engine. Last month we drove the supercharged V6, this month the turbodiesel wearing the D300 badge. It has 221kW, 700Nm, 6.4L/100km is the claim, and 0-100km/h is said to take 6.5sec. The figures for the petrol are 280kW, 450Nm, 9.4L/100km and 5.7sec. There is no price difference between them. Next you choose the spec level starting with S, then the SE, which we have here, before you go up to the full HSE spec. This Velar is $146,850 before you head to the next step, options. There are alternate roof designs, paint colours, wheels and design packs to choose from. And then there are similar styling choices for the interior, as well as extra convenience and safety features. All Velars have AEB, lane departure warning and a reversing camera and the SE has BSM, but active cruise and a 360-degree camera are extra. Standard on SE are air springs, 20-inch wheels, matrix LED lights, powered gesture tailgate, smart key and Range Rover's new Touch Pro Duo interface. This is a love-hate system. There are just three buttons (knobs actually) on the centre stack and so most functions are done by touch. It means two or three taps are needed to execute operations, which is okay but a few more buttons wouldn't go astray, or a larger screen. The multi-faceted nature of the knobs means you think you're adjusting the temperature only to find it's changing the setting of the Terrain Response System. That's because you started fiddling with the TRS and forgot to change back to the climate controls first. It's a system that requires familiarisation. In its favour is a vibrant screen resolution, good sensitivity and a fast response rate. There's the ability to control things via the InControl app too, which is yet another operation to learn.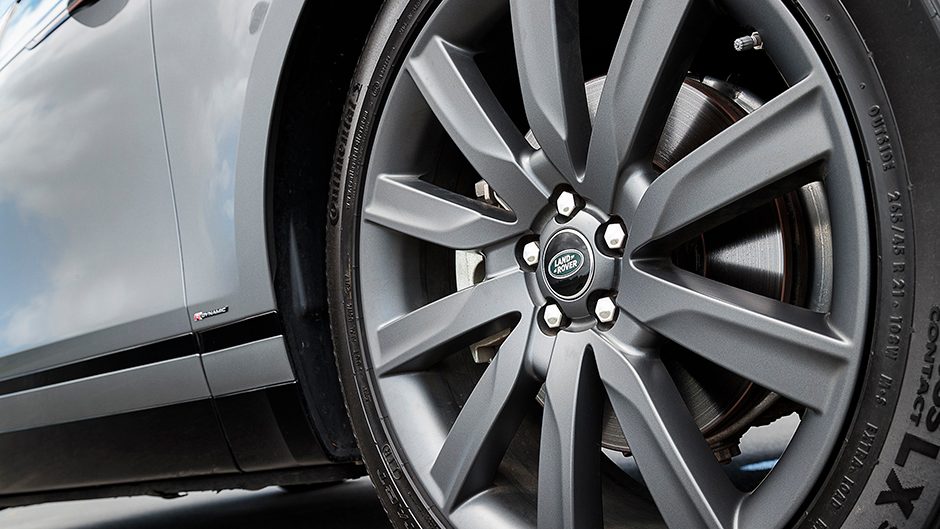 The white leather-trimmed interior is quite something with the textured treatment of the dash and doors. It's hardly practical but serves the purpose well here. Velar is a genuine Range Rover in terms of interior ambience. There's enough room in the back without being overly generous, the seat is comfy and the boot is well shaped.
The air suspension delivers what you'd expect from Velar, riding well around town, taking care of all manner of bumps and speed humps along the way. The steering isn't exactly light, but not cumbersome either though the turning circle could be tighter. Not sure I'll ever love the rotary gear selector, but the auto beneath is good, an eight speeder that just seems to know what to do every time. The 3.0-litre diesel has a reasonable response from idle and by 1500rpm it is up and pumping, with huge pull through the mid-range, signing off at 4500rpm. And with eight gears and 700Nm, that's enough. Set to Dynamic mode the Velar is indeed just that, turning determinedly, holding on superbly yet riding with real grace. It is 2.2 tonnes which requires the full 700Nm to haul it swiftly, and the brakes get a fair old workout but are up to muster. It feels good to push along yet you always remain relaxed at the wheel. And with that aspect sorted, the rest of Velar just falls into place, making it a desirable option in the upper luxury market.
| | |
| --- | --- |
| Model | Range Rover Velar R Dynamic SE |
| Price | $146,850 |
| Engine | 2993cc, V6, TDI, 221kW/700Nm |
| Drivetrain | 8-speed auto, all-wheel drive |
| Fuel Use | 6.4L/100km |
| C02 Output | 167g/km |
| 0-100km/h | 6.82sec |
| Weight | 2143kg |