The Germans like to foil each other's moves; they're want to match each other, model for model. Audi and Mercedes offer what kiwis seem to like – fast AWD wagons in the form of the S4 Avant and the C 43 Estate. BMW has nothing officially to counter these with, other than its AWD 330d, but that doesn't really cut the mustard on the performance front. And so BMW NZ has concocted the 340i M Performance wagon.
While those others are AWD, this is a rear-driver and an ever-so-slightly cheaper alternative that happens to be mighty good; ridiculously potent, beautifully balanced and with its sports exhaust it sure can sing for its supper.
What is it then? What it isn't is a 4.0-litre 3 Series wagon. Rather, it runs a 3.0-litre turbocharged inline six, as potent as any 4.0-litre atmo mill. This particular Touring model is a bit special. The local variant comes standard with M Performance and M Sport kits (total cost being $116,900 which compares with $111,050 for the 330d xDrive Touring).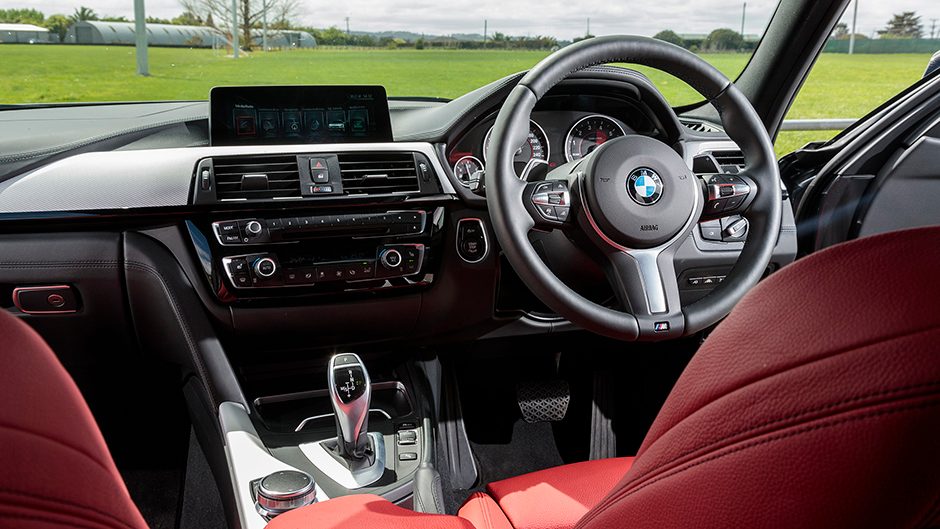 It's essentially a 340i Touring with a host of genuine accessories added, the most interesting being the Power and Sound kit. This comprises a special sports exhaust system that includes electronic upgrades, and takes power from 240kW to 265kW, and torque rises from 450Nm to 500Nm.
Other standard-fit items include M Performance 20-inch alloys, carbon fibre exhaust tips and mirror caps, and blackened grilles. There's also active cruise, a panoramic sunroof, leather dashboard, adaptive LED headlights, sun protection glazing, tyre pressure monitoring, and variable sports steering. The aforementioned M Sport package comprises upgraded brakes, M Sport suspension, and an M Aerodynamics package. One other feature key to how this drives is the standard fitment of adaptive M suspension.
Two items missing in action are any adjustment for lumbar support, odd given there's powered thoracic bolstering, and digital speed readout. We'd suggest optioning in the $2k HUD, and buy a lumbar roll if you've a dicky lower back.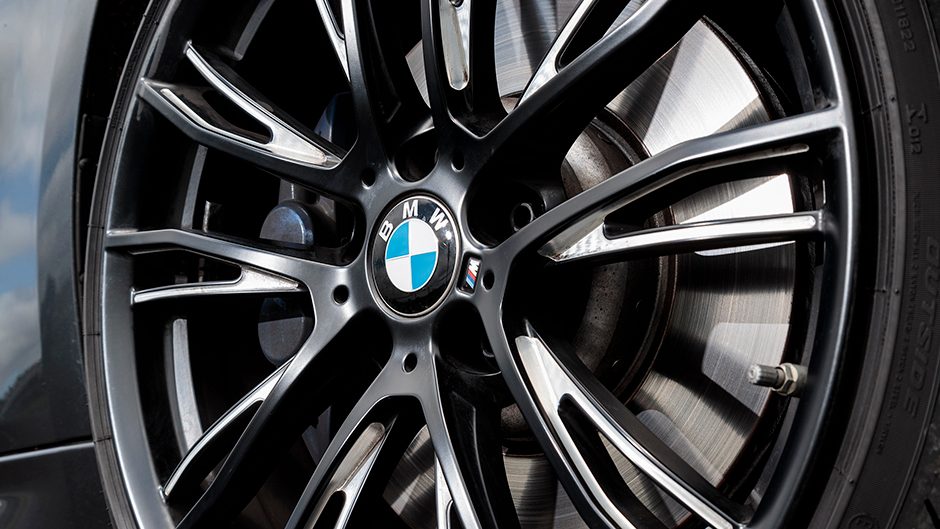 Otherwise this is a sensational load lugger, one that's simply a vast pleasure to drive in just about any environment. For it's readily adaptable for town running, where Comfort mode ensures a velvety ride at urban speeds, but has a good turn of pace should you need to go for any small gap. Train-like haul is available from stupid-low revs. There's nothing quite like displacement plus turbo plus direct fuel injection for low down grunt. It trundles around city streets on part throttle, upshifting around 1500rpm and growling menacingly from its sports exhaust.
But BMWs give of their best when pushed along. With a weight split of 49/51 this can be rushed into corners, and will round up into the wind under a hoof full of throttle. Just beware of the tail stepping out if you've engaged the Sport+ programme where ESC is dialed back deep into the background. Even in Comfort drive mode you can flick the shift lever across to the manual sequential gate where it invokes a sports shift programme for a more active transmission setting when overtaking. Sport mode is best for rural running, no question, for while the adaptive dampers keep body control sorted for finest cornering, there's still this underlying elasticity to the suspension that makes the ride at speed entirely accommodating.
And what speed! Most smaller turbocharged vehicles still require engine revs above 3500-4000rpm for best performance. When you've got more displacement available, there's surplus power and drive way further down the rev range. This is almost stupid-quick using revs in the 2000-3000 band, and as a result was sipping fuel at a scarcely believable rate of 10-11L/100km, even when the whip wasn't spared. It comfortably met its claimed 0-100 time of 4.9sec, an overtake completed in the high twos, the latter making it quicker than the S4 (3.24s) and C 43 (3.16s). The BMW is lighter by 80kg, and lightness brings speed.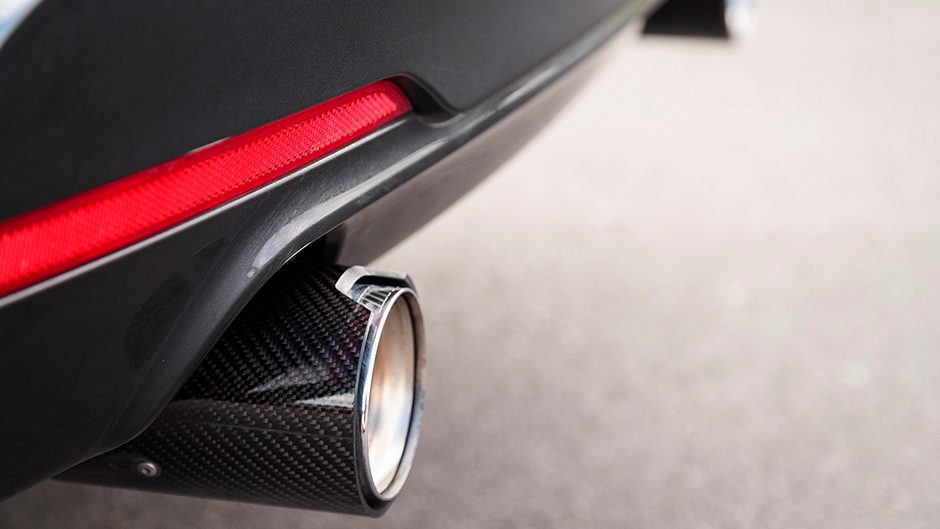 And what a noise! Damn, but this sounds good, especially in Sport mode. Rorty and rowdy without being OTT. A resonance sometimes noted in seventh at around 100km/h you never really hear in top because of tall gearing.
Our car had done almost 5000km and had a sundry dash rattle, while the door rubbers creaked a bit at slow speeds, but it's quiet riding on poorer surfaces, road roar never intrusive. Besides, most of it is drowned out by the sweet sounds of the performance exhaust. For those wondering, the hold is accessed by a powered fifth door and takes upwards of 500L, expanding to three times that with split folding.
So this is a true foil to the S4 and C 43, and for those considering a plush crossover but not quite able to manage without the dynamics of a lower riding, beautifully balanced rear driver will be drawn to the 340i M Performance Touring. It reminds of just how wonderful an estate driving experience could be before the SUV craze took hold.
| | |
| --- | --- |
| Model | BMW 340i M Performance Touring |
| Price | $116,900 |
| Engine | 2998cc, IL6, T/DI, 265kW/500Nm |
| Drivetrain | 8-speed auto, rear-wheel drive |
| Fuel Use | 7.0L/100km |
| C02 Output | 164g/km |
| 0-100km/h | 4.84sec |
| Weight | 1726kg |